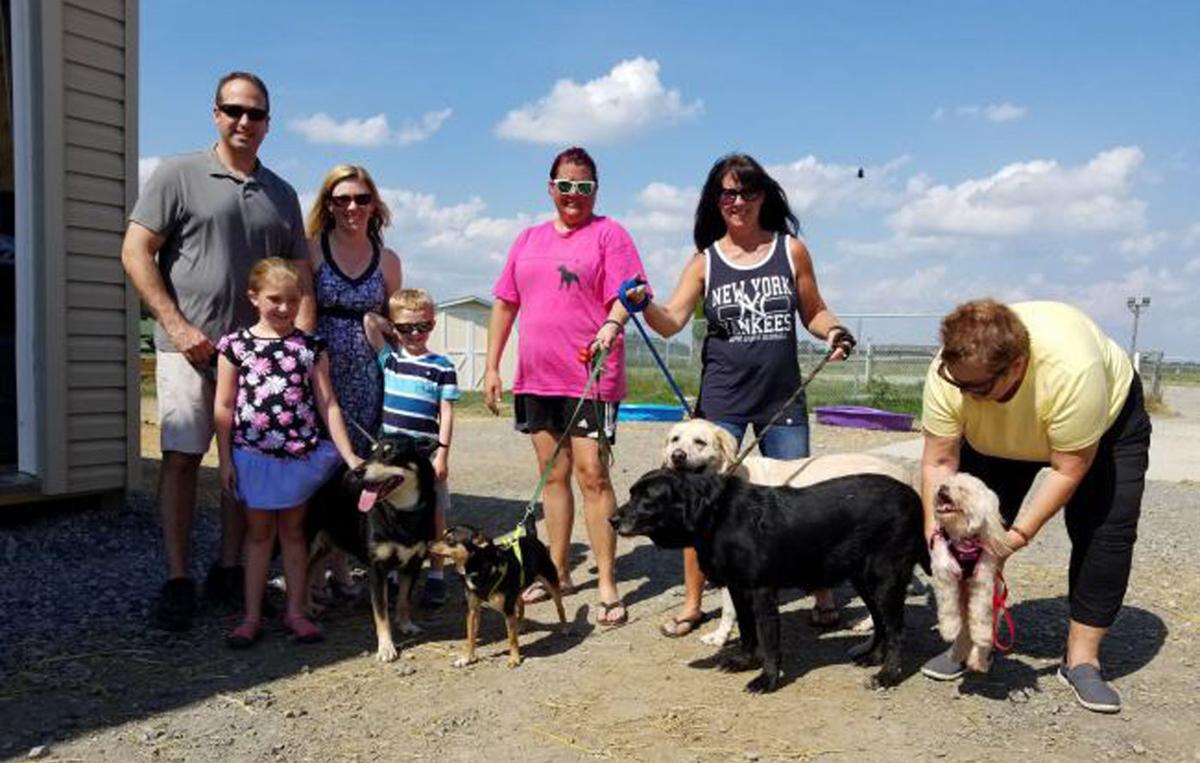 EAST PENNSBORO TWP. – Police and an animal rescue saved five dogs from a Cumberland County home after police say they spent months in deplorable conditions.
Trash, feces and urine. That's what police say the dogs faced inside an East Pennsboro Township home.
Janine Guido, the president and founder of Speranza Animal Rescue in Monroe Township, says the living conditions at the home were one of the worst she's ever seen.
"You could actually smell the urine and feces from the front steps. It was horrific," Guido said. "It literally hurt your lungs to breathe in there for long minutes of time. There was just trash everywhere, feces everywhere."
Pennsylvania State Police Bureau of Criminal Investigation Animal Cruelty Officer Cpl. Michael Spada says police and Speranza Animal Rescue took the dogs from a home going into foreclosure along North Enola Drive in East Pennsboro Township. A concerned neighbor contacted the rescue via Facebook.
"It's common, too common. If it happens once, it's too common," Spada said.
Spada says the father moved out with children and was not able to take the pets to where they moved. The man fed the dogs once a day, except during the weekend, Spada said.
"No charges were filed in this incident due to the situation of what was going on. The dogs were in relatively good health," Spada said.
Police are seeing a growing trend of animals being abandoned in homes or on the street. They say you should contact a rescue if you can no longer care for your pets.
All of the dogs are either in foster or adoptive homes. Marybeth Norton fostered and will adopt Madden, a Shih Tzu.
"When I first got Madden, she was dirty, disheveled," Norton said. "I had to give her a bath, comb her out."
"You see the foster families, and you see the adoptive family, and you know that it's all OK," said Stacey Witalec, who fostered Julia, a Shepherd mix.
Julia has also found her forever home.
"There is a family for every dog because I definitely think she picked us," said Emily Druckman, who adopted Julia.
Ivan, a Chihuahua mix, is still looking for his permanent home. Victoria and Alyssa, two Labrador Retrievers, are up for adoption.
"We'd prefer the Labs be adopted together because they are bonded," Guido said. "They're also in the same foster home."
"No matter what somebody is willing to put an animal through, there's an organization willing to save them," Witalec said.
If you want to report suspected animal abuse or neglect, you can contact Cpl. Michael Spada at 717-772-5112 or mspada@pa.gov.