When the entire brood emerges, backyards can look like undulating waves, and the bug chorus is lawnmower loud.
An assistant fire chief said crews treated it like a car entrapment, cutting away the tree with a chain saw and then cutting the portable toil…
UPMC Magee will host a COVID-19 vaccine clinic solely for pregnant women from 10 a.m. to noon Saturday at Outpatient Services D pavilion at UP…
Linda Stoltzfoos was last seen walking home from church in the Bird-in-Hand area on June 21, 2020.
LANCASTER — A young Amish woman whose remains were found this week, 10 months after her disappearance, was strangled and stabbed in the neck, …
Lancaster County District Attorney Heather Adams said the remains appear to be those of a female of the same age as 18-year-old Linda Stoltzfoos.
The county coroner's office will make a formal identification and determine the cause and manner of death, prosecutors said.
LANCASTER — Late last spring a COVID-19 wave tore through the Plain community when they resumed church services, infecting an untold number of…
Visitors must wear a mask and adhere to social distancing, while the Capitol Police will maintain increased patrols by officers and members of…
A local Boy Scout council has taken responsibility for the brush fire that quickly spread throughout the hills of South Mountain in York Count…
STATE COLLEGE, Pa. — The president of Penn State University has announced plans to retire at the end of his current contract, which runs throu…
The Judicial Conduct Board wants District Judge Sonya McKnight to be suspended without pay while the matter is being considered.
Chocolate and snow were both on the menu on Jan. 31 as Hershey, Pennsylvania, got a taste of snowfall from a rapidly approaching storm.
Wreaths Across America needs volunteers to help clear away memorial wreaths from the Indiantown Gap military cemetery on Saturday, Jan. 30. 
Pennsylvania's 105th Farm Show opens today as a virtual event, just a shadow of its robust tradition.
The Justice Department had never brought a conspiracy case against the church, despite exhaustive reports that showed its long history of bury…
The latest COVID-19 questions answered by the Associated Press involve the safety of shopping indoors and whether the self-cleaning elevator b…
More than 8.1 million people in the U.S. have turned their iPhones and Android devices into pandemic contact-tracing tools, but it hasn't been…
HARRISBURG — A federal appeals court on Tuesday reinstated former Penn State President Graham Spanier's conviction for child endangerment over…
A Corrections Department spokeswoman said all 38 inmates aboard the bus had been accounted for, but further details were not disclosed.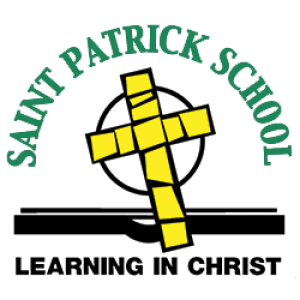 Giesswein Plastic Surgery
HARRISBURG — The 2021 Great American Outdoor Show scheduled for Feb. 6-14, 2021, has been canceled due to COVID-19.
Child-protection policies adopted by Roman Catholic leaders to curb clergy sex abuse in the United States are inconsistent and often worryingl…
WILLIAMSTOWN, Pa. — Authorities say an 18-year-old man and a 17-year-old girl were found dead after an early morning fire that displaced 10 ot…
SCI Camp Hill has had two recent COVID-19 lockdowns, one that began on Sept. 1, which involved all housing units, and the most recent one, whi…
The Wolf Administration is urging all residents beware of increase wildfire dangers in state forestland.
GETTYSBURG — Bob Gardner packed up his military gear and firearms on the Fourth of July and headed south to Gettysburg for a battle.
Amazon will hire another 100,000 people to keep up with a surge of online orders.