The individual had recently tested positive for COVID-19 and died July 18.
Investigators on Friday searched a rural location in Ronks where they believe the victim might have been taken and where the vehicle was seen …
PITTSBURGH — Officials in western Pennsylvania's Allegheny County are halting all on-site consumption of alcohol in bars and restaurants due t…
YORK — A group of educators from throughout the state aims to overhaul some of the country's oldest standards for science education, all while…
Why they did so well when thousands of other people over 80 have succumbed to the new disease is a mystery that intrigues and heartens physici…
The officer, who had been on the force for more than 15 years, said he meant to use a stun gun when he shot the handcuffed suspect in the leg.
Mayor Jim Kenney kicked off a recent briefing on Philadelphia's coronavirus response with an unusual request for residents: Be careful what yo…
Officials in Philadelphia announced plans to close off much of the center of the city Sunday after peaceful protests over George Floyd's death…
A college student police say is an armed fugitive after killing two people was looking for a woman he knew when he began his rampage, the wife…
Highmark Inc. on Monday started out National EMS Week by donating nearly 40,000 cloth face coverings to help mitigate the spread of COVID-19.
ANNAPOLIS, Md. — The health of the nation's largest estuary dropped from a C to a C-minus last year in an annual report card released Tuesday …
Activists say the family-owned company has failed to keep workers safe and hasn't been transparent about the extent of the outbreak.
ALLENTOWN — You know who's enjoying Pennsylvania's stay-at-home order during the coronavirus pandemic? Opossums.
MYERSTOWN, Pa. — A county prosecutor says state police were justified in shooting and killing a woman after she rammed a police vehicle during…
NEW FREEDOM, Pa. — A 28-year-old man shot and killed his parents before killing himself inside a York County home, authorities said.
MOUNT JOY, Pa. — Old farmhouses dot Arlin Benner's 950-acre Lancaster County dairy operation.
This was supposed to be rebound year for dairy farmers embattled by at least four years of depressed milk prices — and then the coronavirus hit.
STEELTON — Police say a fire that destroyed a Pennsylvania church on Good Friday was no accident.
The VA is also screening all patients for flu-like symptoms before they enter facilities in order to protect other patients and staff, and the…
WEST YORK, Pa. — A Pennsylvania judge has rejected the guilty plea of a man accused of severely beating five of his seven young children after…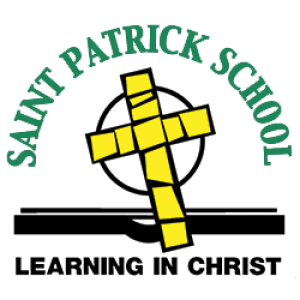 Giesswein Plastic Surgery
As of 5 p.m. Friday, Hershey Medical Center was treating nine patients who were confirmed positive for COVID-19 and three patients under inves…
HARRISBURG — No public masses will be celebrated in the Roman Catholic Diocese of Harrisburg during Palm Sunday, Holy Week or Easter, Bishop R…
A grocery store in Hanover Township in Luzerne County, Pennsylvania, said in a Facebook post Wednesday that a woman purposely coughed on fresh…
The coalition partners with a network of sexual assault centers that may be limiting in-person services, but all remain available to provide f…
RED LION — The deaths of a Pennsylvania couple are being investigated as a suspected murder-suicide, authorities said.
HARRISBURG — UPMC Harrisburg confirmed Tuesday that a health care worker has tested positive for COVID-19 and is now quarantined at home.
LANCASTER — A Turkey Hill minitmarket employee in Lancaster has tested positive for coronavirus.