STATE COLLEGE, Pa. — The president of Penn State University has announced plans to retire at the end of his current contract, which runs throu…
The Judicial Conduct Board wants District Judge Sonya McKnight to be suspended without pay while the matter is being considered.
Chocolate and snow were both on the menu on Jan. 31 as Hershey, Pennsylvania, got a taste of snowfall from a rapidly approaching storm.
Wreaths Across America needs volunteers to help clear away memorial wreaths from the Indiantown Gap military cemetery on Saturday, Jan. 30. 
Pennsylvania's 105th Farm Show opens today as a virtual event, just a shadow of its robust tradition.
The Justice Department had never brought a conspiracy case against the church, despite exhaustive reports that showed its long history of bury…
The latest COVID-19 questions answered by the Associated Press involve the safety of shopping indoors and whether the self-cleaning elevator b…
More than 8.1 million people in the U.S. have turned their iPhones and Android devices into pandemic contact-tracing tools, but it hasn't been…
HARRISBURG — A federal appeals court on Tuesday reinstated former Penn State President Graham Spanier's conviction for child endangerment over…
A Corrections Department spokeswoman said all 38 inmates aboard the bus had been accounted for, but further details were not disclosed.
HARRISBURG — The 2021 Great American Outdoor Show scheduled for Feb. 6-14, 2021, has been canceled due to COVID-19.
Child-protection policies adopted by Roman Catholic leaders to curb clergy sex abuse in the United States are inconsistent and often worryingl…
WILLIAMSTOWN, Pa. — Authorities say an 18-year-old man and a 17-year-old girl were found dead after an early morning fire that displaced 10 ot…
SCI Camp Hill has had two recent COVID-19 lockdowns, one that began on Sept. 1, which involved all housing units, and the most recent one, whi…
The Wolf Administration is urging all residents beware of increase wildfire dangers in state forestland.
GETTYSBURG — Bob Gardner packed up his military gear and firearms on the Fourth of July and headed south to Gettysburg for a battle.
Amazon will hire another 100,000 people to keep up with a surge of online orders.
PITTSBURGH — Fiction writer Sherrie Flick had an inkling there might be shortages of her favorite cooking and baking supplies when Pittsburgh …
MILLERSTOWN, Pa. — The Capra Farm, north of Harrisburg in Perry County, is the home of second chances.
LANCASTER — A Pennsylvania funeral director whose license was suspended amid allegations of mishandling bodies and lying on death certificates…

Giesswein Plastic Surgery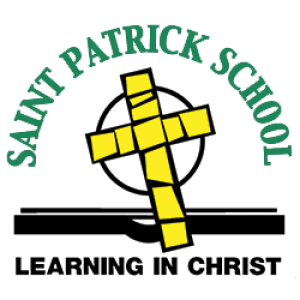 WASHINGTON — Searching for a symbolic substitute for his virus-scuttled plans for an arena celebration, President Donald Trump said Monday tha…
The individual had recently tested positive for COVID-19 and died July 18.
Investigators on Friday searched a rural location in Ronks where they believe the victim might have been taken and where the vehicle was seen …
PITTSBURGH — Officials in western Pennsylvania's Allegheny County are halting all on-site consumption of alcohol in bars and restaurants due t…
YORK — A group of educators from throughout the state aims to overhaul some of the country's oldest standards for science education, all while…
Why they did so well when thousands of other people over 80 have succumbed to the new disease is a mystery that intrigues and heartens physici…
The officer, who had been on the force for more than 15 years, said he meant to use a stun gun when he shot the handcuffed suspect in the leg.