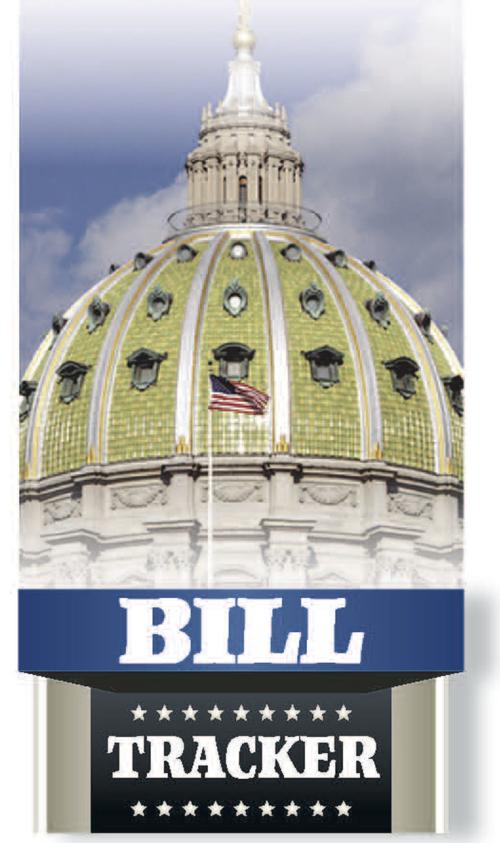 Each legislative session thousands of bills and amendments are introduced in the Pennsylvania Legislature. Only a fraction become law, and an even smaller portion receive wide media coverage.
These bills impact the lives of people living in Pennsylvania every day. Each week The Sentinel will highlight one bill that has not received widespread attention.
Part of the point of easements is that landowners can't turn their property into nonfarming businesses.
But what about agritourism activities like roadside stands or hayrides?
According to a co-sponsorship memo from state Sen. Ryan P. Aument (R-Lancaster County), it depends on each county's agritourism rules.
That's a problem for some farm families, which struggle to generate enough income through agriculture alone and use agritourism to supplement that income, Aument wrote.
"Farmers who have put their land in farmland preservation programs have made a strong investment in the future of agriculture and this legislation gives them one more tool to help preserve open space and vital farmland," he said.
Senate Bill 583 would eliminate the uncertainty, guaranteeing farmers with easements the ability to make money through agritourism.
Widely defined, agritourism can range from roadside stands to corn mazes, cider mills, and areas where people can pick their own fruit. Aument's bill would define agritourism as an activity on a farm that "allows members of the general public, whether or not for a fee, to tour, explore, observe, learn about, participate in or be entertained by an aspect of agricultural production, harvesting, husbandry or rural lifestyle that occurs on the farm," so long as:
It is only incidental to a farm's agricultural use;
It does not prevent the land from being immediately converted back into an agricultural use; and
A county land preservation board approves it.
The Cumberland County Farmland Preservation Program allows agritourism through its rural enterprise initiative, according to program administrator Stephanie Williams. The initiative allows part-time or seasonal activities if they are incidental to the agricultural use, do not harm the agricultural economic viability of the farm, and protect the "prime, unique and important soils" of the land, Williams wrote in an email.
Rural enterprises are approved on a case-by-case basis, she said.
Daniel Walmer covers public safety for The Sentinel. You can reach him by email at dwalmer@cumberlink.com or by phone at 717-218-0021.
Get local news delivered to your inbox!
Subscribe to our Daily Headlines newsletter.