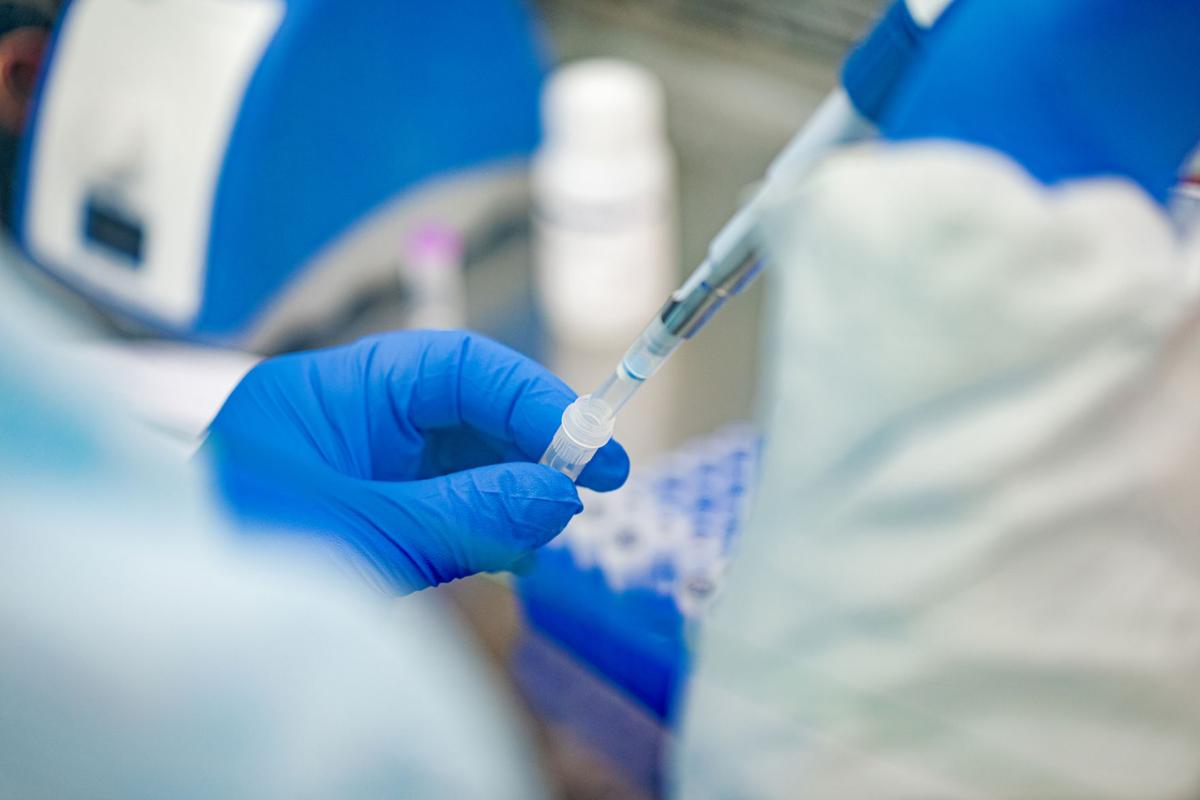 A few counties in the southcentral region saw higher than average upticks in the number of COVID-19 cases over the weekend.
According to the state Department of Health, York County again had the highest increase in the region, growing by 99 COVID-19 cases and six deaths over the weekend.
Dauphin County had the second highest increase with 49 cases over two days, while both Blair and Lebanon counties saw 38 new cases each over the weekend. Lebanon County also had two new deaths reported over the weekend.
Franklin and Cumberland counties saw about the same two-day totals, with Franklin County getting 28 new cases and Cumberland County seeing 25 new cases. Cumberland County also had 486 negative tests, which could equate to about 4.89% of its tests coming back positive.
Adams County had a two-day total in the double digits at 16 new cases, while Huntingdon County had 11 new cases.
Bedford County had only nine new cases, while other counties in the region saw six or fewer new cases over the weekend.
Across the state, there were 2,251 new cases over the weekend, bringing the total number of cases to 163,535. There were also 17 new deaths reported over the last two days.
County numbers in the southcentral region (updated Oct. 4) *new case numbers are weekend totals*:
Adams County (pop. 103,009): 16 new cases; 880 total cases (848 confirmed, 32 probable); 16,254 negatives; 26 deaths
Bedford County (pop. 47,888): 9 new cases; 262 total cases (227 confirmed, 35 probable); 4,633 negatives; 6 deaths
Blair County (pop. 121,829): 38 new cases; 779 total cases (753 confirmed, 26 probable); 17,865 negatives; 18 deaths
Cumberland County (pop. 253,370): 25 new cases; 1,970 total cases (1,847 confirmed, 123 probable); 31,621 negatives; 77 deaths
Dauphin County (pop. 278,299): 49 new cases; 3,946 total cases (3,847 confirmed, 99 probable); 46,087 negatives; 182 deaths
Franklin County (pop. 155,027): 28 new cases; 1,835 total cases (1,759 confirmed, 76 probable); 21,378 negatives; 51 deaths
Fulton County (pop. 14,530): 0 new cases; 52 total cases (49 confirmed, 3 probable); 1,302 negatives; 2 deaths
Huntingdon County (pop. 45,144): 11 new cases; 444 total cases (419 confirmed, 25 probable); 6,502 negatives; 6 deaths
Juniata County (pop. 24,763): 4 new cases; 199 total cases (188 confirmed, 11 probable); 2,447 negatives; 7 deaths
Lebanon County (pop. 141,793): 38 new cases; 2,150 total cases (2,070 confirmed, 80 probable); 20,300 negatives; 62 deaths
Mifflin County (pop. 46,138): 6 new cases; 238 total cases (229 confirmed, 9 probable); 6,878 negatives; 2 deaths
Perry County (pop. 46,272): 3 new cases; 242 total cases (220 confirmed, 22 probable); 4,201 negatives; 6 deaths
York County (pop. 449,058): 99 new cases; 5,107 total cases (4,959 confirmed, 148 probable); 61,913 negatives; 167 deaths
ZIP code-level counts (through Oct. 4):
17013: 264 positives, 4,739 negatives - +3 since Oct. 2
17015: 132 positives, 2,423 negatives - +3 since Oct. 2
17050: 261 positives, 4,023 negatives - +4 since Oct. 2
17055: 305 positives, 5,225 negatives - +3 since Oct. 2
17011: 320 positives, 5,712 negatives - +1 since Oct. 2
17007: 21 positives, 585 negatives - +0 since Oct. 2
17065: 20 positives, 372 negatives - +0 since Oct. 2
17324: 33 positives, 489 negatives - +0 since Oct. 2
17241: 88 positives, 1,426 negatives - +3 since Oct. 2
17257: 288 positives, 1,631 negatives - +5 since Oct. 2
17240: 21 positives, 162 negatives - +0 since Oct. 2
17025: 110 positives, 1,678 negatives - +2 since Oct. 2
17070: 100 positives, 1,683 negatives - +1 since Oct. 2
17043: 33 positives, 697 negatives - +0 since Oct. 2
17019: 78 positives, 1,979 negatives - +3 since Oct. 2
Long-term care facilities and personal care homes in Cumberland County (as reported to the Department of Health through Sept. 29 - personal care home data may be incomplete due Health Department transition to new system):
Artis Senior Living of West Shore (Lemoyne): Fewer than 5 resident cases; 0 staff cases; Fewer than 5 deaths
Bethany Village Retirement Center (Mechanicsburg): 0 resident cases; fewer than 5 staff cases; 0 deaths
Bridges at Bent Creek (Hampden Township): 0 resident cases; fewer than 5 staff cases; 0 deaths
Brookdale Grandon Farms (Hampden Township): 9 resident cases; 5 staff cases; 0 deaths
Carriage Courts Personal Care at Green Ridge Village (Newville): 0 resident cases; fewer than 5 staff cases; 0 deaths
Chapel Pointe (Carlisle): 0 resident cases; fewer than 5 staff cases; 0 deaths
Claremont Nursing & Rehabilitation Center (Carlisle): fewer than 5 resident cases; 12 staff cases; 0 deaths
Country Meadows of West Shore (Mechanicsburg): 5 resident cases; fewer than 5 staff cases; 0 deaths
Cumberland Crossings (Carlisle): 0 resident cases; 0 staff cases; 0 deaths
Forest Park (Carlisle: 0 resident cases; fewer than 5 staff cases; 0 deaths
Fox Subacute (Mechanicsburg): 0 resident cases; fewer than 5 staff cases; 0 deaths
Gardens at Camp Hill: 48 resident cases; 21 staff cases; 8 deaths
Gardens at West Shore (Camp Hill): 82 resident cases; 26 staff cases; 19 deaths (numbers are from last available data on June 10)
Gilliland Manor (Newville): 0 resident cases; fewer than 5 staff cases; 0 deaths
Manorcare Health Services (Camp Hill): 0 resident cases; 0 staff cases; 0 deaths
Manorcare Health Center (Carlisle): 25 resident cases; 7 staff cases; 5 deaths 
Messiah Lifeways (Upper Allen Township): 0 cases; fewer than 5 staff cases; 0 deaths
Sarah A. Todd Memorial Home (Carlisle): 73 resident cases; 41 staff cases; 11 deaths
Shippensburg Health Care Center: 92 resident cases; 28 staff cases; 32 deaths
Swaim Health Center (Newville): 13 resident cases; 10 staff cases; 0 deaths
Thornwald Home (Carlisle): fewer than 5 resident cases; 5 staff cases; 0 deaths
Vibra Senior Living: 0 resident cases; fewer than 5 staff cases; 0 deaths
COVID-19 Early Warning Monitoring System Dashboard (Sept. 25-Oct. 1):
(Counties with a percent positivity above 5% in a week go on the Department of Health's watch list)
Pennsylvania

Percent Positivity - 3.7% last 7 days (3.3% previous 7 days)
Incidence Rate per 100,000 people last 7 days - 47.1 (41.2 previous 7 days)

Adams County:

Percent Positivity - 2.1% last 7 days (2.6% previous 7 days)
Incidence Rate per 100,000 people last 7 days - 33.1 (50.6 previous 7 days)

Cumberland County:

Percent Positivity - 3.9% last 7 days (2.5% previous 7 days)
Incidence Rate per 100,000 people last 7 days - 46.9 (28.6 previous 7 days)

Dauphin County:

Percent Positivity - 3.7% last 7 days (2.8% previous 7 days)
Incidence Rate per 100,000 people last 7 days - 47.6 (35.4 previous 7 days)

Franklin County:

Percent Positivity - 2.8% last 7 days (2.7% previous 7 days)
Incidence Rate per 100,000 people last 7 days - 31.6 (34.2 previous 7 days)

Lebanon County:

Percent Positivity - 6.6% last 7 days (5.8% previous 7 days)
Incidence Rate per 100,000 people last 7 days - 75.0 (63 previous 7 days)

Perry County:

Percent Positivity - 6.5% last 7 days (4.9% previous 7 days)
Incidence Rate per 100,000 people last 7 days - 45.5 (34.7 previous 7 days)

York County:

Percent Positivity - 3.9% last 7 days (5.3% previous 7 days)
Incidence Rate per 100,000 people last 7 days - 55.5 (75.4 previous 7 days)