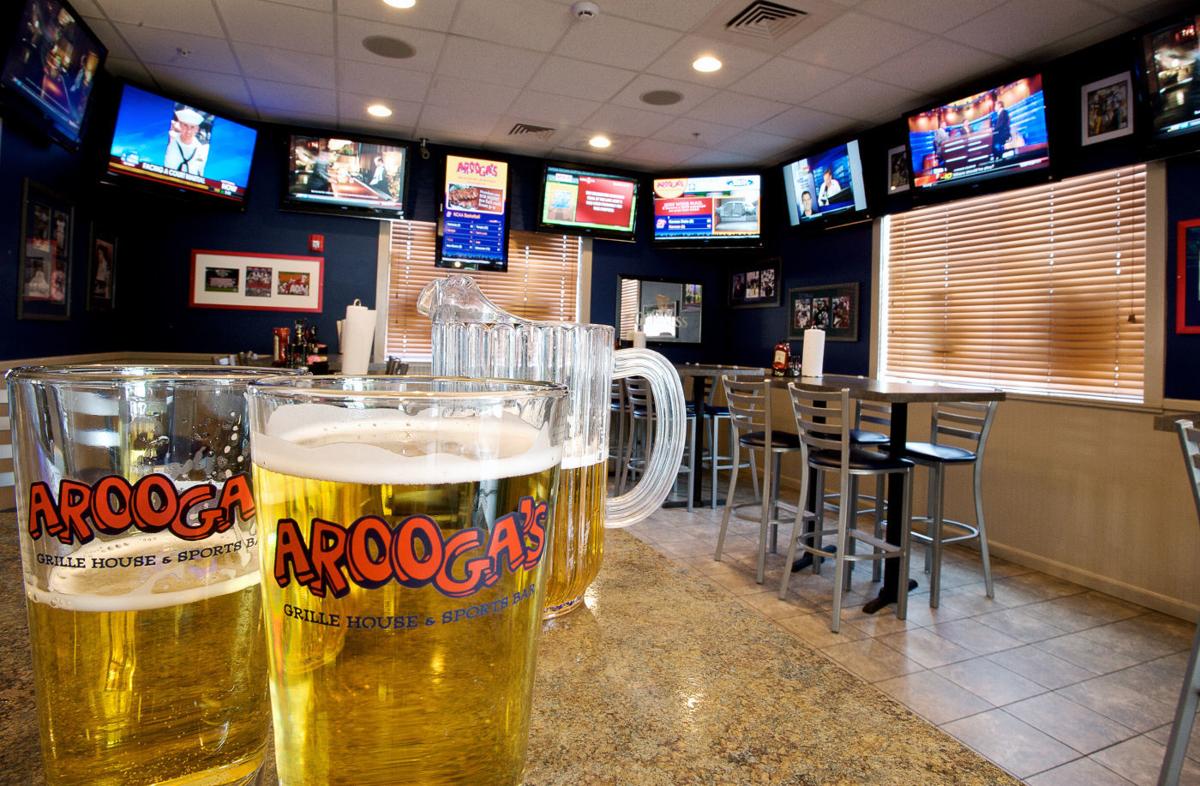 In a settlement with the U.S. Department of Labor, Arooga's Grille House and Sports Bar agreed to pay current and former servers, cooks and assistant kitchen managers in the area $750,007 in back wages and liquidated damages, according to the department.
The U.S. Department of Labor's Wage and Hour Division conducted an investigation into the payment of employees in Camp Hill, Mechanicsburg, York, Lower Paxton, Hanover and Harrisburg regarding minimum wages and overtime not paid to them over a 30-month period.
Arooga's said in a statement that the "amicable resolution" of the investigation was in regard to pay practices during the early years of the business' operation. The inquiry was into pay practices between 2010 and 2013.
"Arooga's fully cooperated with the Department of Labor in its investigation and immediately upon learning of the agency's concerns in 2013, more than five years ago, Arooga's took steps to ensure its compliance with applicable wage and hour laws," a statement from the business said. "The Department of Labor concluded that Arooga's did not intentionally violate any laws."
The 1,039 employees of Arooga's will receive $375,003 in back wages and an equal amount in liquidated damages, the department said in a news release.
"We will vigorously enforce the law to level the playing field for companies that play by the rules and to safeguard employees' hard-earned wages," said department Regional Solicitor Oscar L. Hampton III. "We are hopeful that settlements like this one will call attention to such violations and remind other employers that they must comply with the law."
Investigators with the division's Wilkes-Barre district office found that Arooga's failed to pay tipped employees the federal minimum wage when deductions, walk outs and order mistakes reduced their wages to less than $7.25 per hour; pay employees for all of the hours worked, resulting in overtime violations for servers who worked an estimated 65 to 70 hours per week; pay cooks overtime when they worked an estimated 65 hours per week; and pay assistant kitchen managers overtime after erroneously categorizing them as exempt from overtime, the department said.
"Arooga's disagrees with many of the findings of the investigation, yet in good faith entered into a settlement with the agency that resulted in payments to certain of its former and current employees," the business said.
"Arooga's is committed to full compliance with wage and hour laws and regulations," it said in the release. "Arooga's has always valued its employees and their important contributions to delivering the outstanding food, service and atmosphere Arooga's is known for, and is focused on moving forward in continuing to grow and serve the Arooga Nation."
Get local news delivered to your inbox!
Subscribe to our Daily Headlines newsletter.