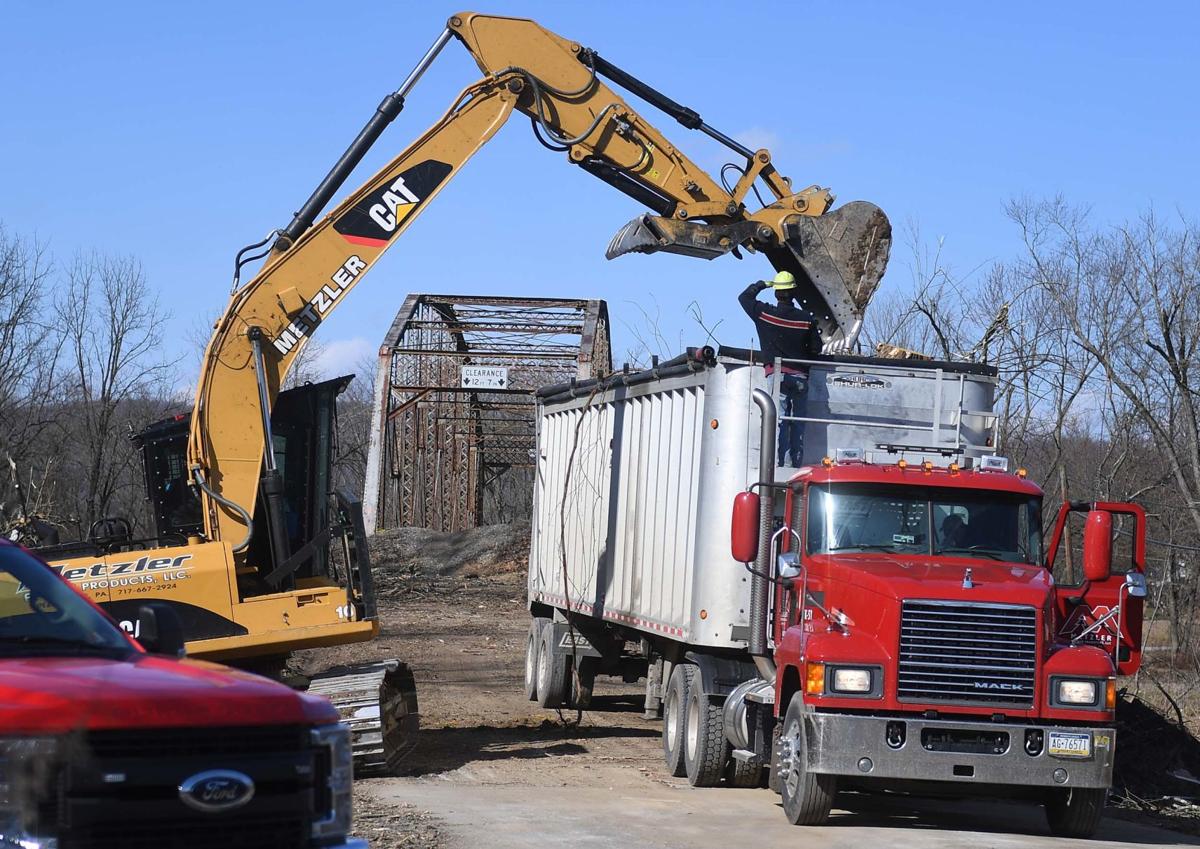 Construction is scheduled to begin Monday, March 2, on the long-awaited project to replace Wolf Bridge in Middlesex Township.
An announcement posted on the township website said the project could take about a year with completion expected in April 2021. Meanwhile, the current detour will remain in effect.
Wolf Bridge carries Wolfs Bridge Road over the Conodoguinet Creek and, at one point, an estimated 2,000 vehicles per day passed over it.
A public notice issued by the Cumberland County commissioners said the project will involve replacing the single-span steel truss bridge with a three-span concrete bridge.
The 192-foot bridge was built in 1895 and had a 10-ton weight limit.
The bridge has a complicated history over the past decade. A crash in May 2010 forced the bridge to be closed until that fall when crews completed repairs and reopened the structure.
The bridge closed again in September 2013 when an annual inspection revealed extensive deterioration. In the nearly six years since then, the county has been working with the Pennsylvania Department of Transportation, the Pennsylvania State Historic and Museum Commission and the Federal Highway Administration to develop plans for the bridge's replacement.
The public notice said the concrete bridge will be about 270 feet long. It will consist of two 12-foot-wide traffic lanes with 4-foot shoulders. Vertical clearance over the creek will be about 15 feet above the normal water level.
Two piers will be required — one along the south streambank and the other about 60 feet from the north streambank, according to the public notice. Both piers within the creek will be about 4 by 40 feet in size. An architectural surface treatment will be placed on both piers to incorporate materials into the new structure that reflect the natural character of the surrounding area.
The Sentinel reported last August that Cumberland County had secured utility approvals, acquired right-of-way and submitted final bridge engineering plans to PennDOT for review.
The Sentinel reported that the estimated $3 million construction cost will be entirely funded by federal dollars. The Wolf Bridge project is part of the county's Bridge Capital Improvement Plan that included more than $30 million of bridge replacement or repair projects on all of its 28 county-owned bridges.