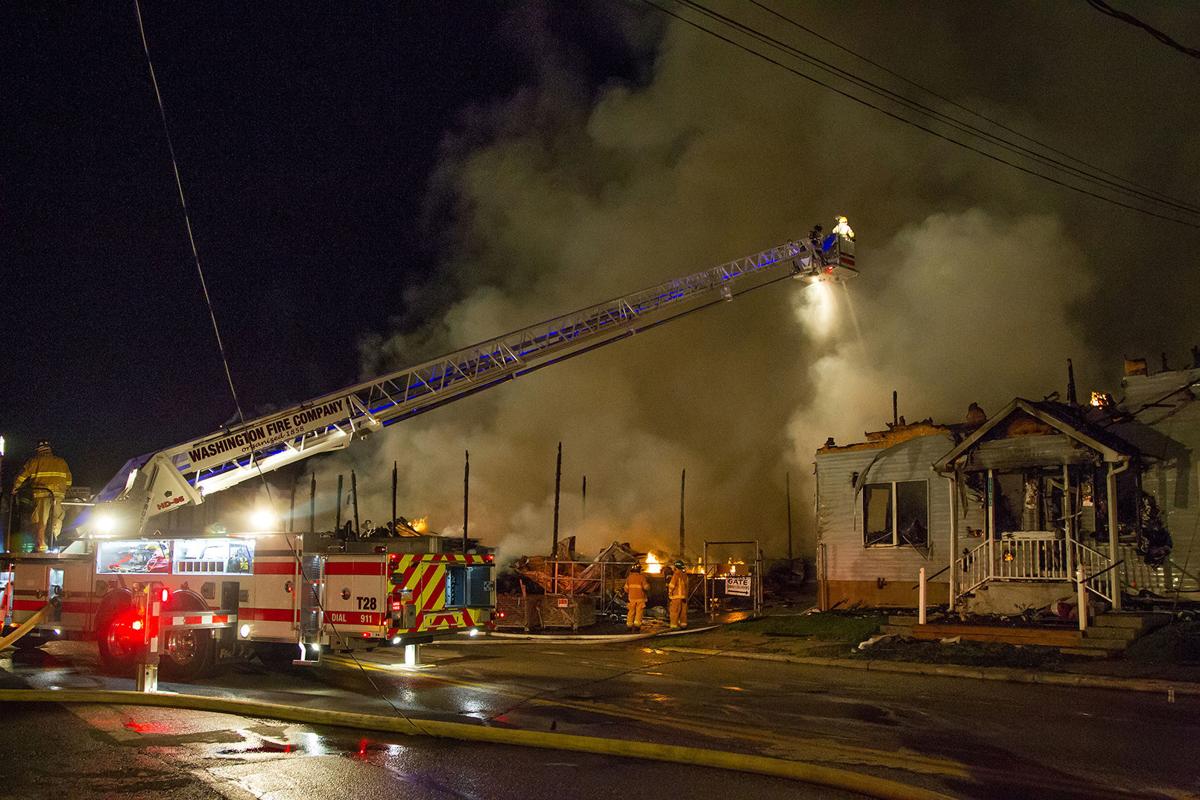 Cheryl Lontz, owner of the Blue Dog Pet Shop on Hummel Avenue in Lemoyne, said her "heart sank" after she received a call at home that a neighboring business was on fire and saw the pillar of smoke and flames once on the road.
"It was really scary because we live about five miles from here and we could see the flames as soon as we got on the road," she said.
But when she and her family arrived at the store to rescue the pets, they had more help than they could've guessed.
"There was a firefighter assigned to us (at the scene). Once we told him what we needed to do, he gathered up about a half dozen other firemen and they helped us gather up all the birds, gather up all the cats," she said.
While the business across the parking lot, Vicious Cycles, was considered to be a loss due to smoke and fire damage from the Lafferty & Company lumber yard's massive blaze, the pet shop received only minimal melting and smoke damage to its external structure.
And while the stench of smoke is heavy throughout the area where the lumber yard burned to the ground, inside of the pet shop, there's no sign anything was ever amiss. The animals were at the owner's home as of Tuesday, but should be returning to the store by Wednesday.
Tyler Miles is a news reporter for The Sentinel covering Carlisle. Follow him on Twitter @TylerTMiles or email him at tmiles@cumberlink.com.
Get local news delivered to your inbox!
Subscribe to our Daily Headlines newsletter.