The combination of social distancing and restrictions on large gatherings has forced organizers to either cancel or reinvent traditional holid…
Sentinel Reporter Joe Cress takes a look at how area school districts have managed the move to an online learning format as they deal with the…
Though the annual parade has been cancelled due to the pandemic, Santa will make his entrance into downtown Carlisle Friday, Dec. 4, at 5:30 p.m. 
Read through the obituaries published in The Sentinel
Get a recap of Tuesday's local news stories from The Sentinel.
Pennsylvania Secretary of Health Dr. Rachel Levine has continued to stress that limiting the spread of the virus in the community outside nurs…
Today's Sentinel police log includes assault and disorderly conduct arrests out of Carlisle, as well as the theft and return of bicycles in No…
Cumberland Valley School District created its own virtual academy over the summer to meet the anticipated demand of families seeking an altern…
As governors and mayors grapple with an out-of-control pandemic, they are ratcheting up mask mandates and imposing restrictions on small indoo…
The Santa House tradition returns to Mount Holly Springs on Saturday, Dec. 12, but with COVID-19 health precautions in place. 
Cumberland County is back above 100 new COVID-19 cases in the latest update from the state Department of Health.
HARRISBURG — Democrat Joe Biden has been certified as the winner of the presidential election in Pennsylvania, culminating three weeks of vote…
Logistical issues make it difficult for some school districts to implement livestream lessons as a virtual learning option. 
Although national media often conceptualizes the urban-suburban-rural divide by county, a precinct-level analysis by The Sentinel reveals an u…
Read through the obituaries published in The Sentinel
Technology and structures put into place for COVID will lay the groundwork for future development of virtual learning programs in local school…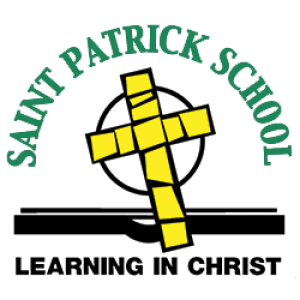 Giesswein Plastic Surgery
Get a quick digest of today's top local news stories from The Sentinel.
For a county to be in the substantial transmission level, the county's incidence rate per 100,000 people must be higher than 100 or its percen…
Elections bureau director Bethany Salzarulo thanked her staff and all of the county employees from other departments who had pitched in to ass…
Corinda Baum, owner of Corinda's Cakery, has been among the bakers and artists creating displays the show's publicity declares are "as festive…
The Sentinel is tracking the spread of COVID-19 through different data visualizations using the daily report from the Department of Health.
There were fewer new deaths reported over the weekend, but Sunday saw the highest single-day increase of COVID-19 in a number of counties, inc…
"This is a really challenging year for everybody," said Michael Gogoj, director of curriculum and instruction for the Carlisle Area School Dis…