Eight years later, she still hopes to persuade authorities in Pennsylvania to make an arrest, armed now with perhaps her strongest piece of ev…
HARRISBURG, Pa. — Lou Barletta, the Republican Party's Donald Trump-endorsed nominee for U.S. Senate in 2018, is running for governor of Penns…
Read through the obituaries published in The Sentinel
Looking for a new job? Browse through the newest job postings on https://cumberlink.com/jobs and find your next career.
As of Sunday's data, the DOH says 83,396 full vaccines (both doses) have been administered in the county. That means 39.67% of the county's el…
Dickinson College conducted three separate graduate recognition ceremonies Saturday in front of Old West to allow graduates to experience the …
Here are the Cumberland County fire calls for May 13.
Local school districts are waiting for word from state government agencies before deciding whether to change their mask wearing protocols. 
Carlisle Area High School held its prom Saturday evening, the event taking place primarily outdoors beneath tents in the high school's courtyard.
Ensign said she is returning to Yola, Nigeria, this summer to become president of American University of Nigeria, a role she previously held b…
A wide variety of delicious Greek food awaits customers at the PA Greek Fest on Friday, May 14, 2021. The Holy Trinity Greek Orthodox Cathedra…
Read through the obituaries published in The Sentinel
There were 32 patients hospitalized with COVID-19 in the county in Saturday's report (down one from Friday), with three in intensive care unit…
District officials said that next year's budget still could be "negatively impacted by any further decreases in participation" in the district…
Read through the obituaries published in The Sentinel
Its effects, if approved by voters, are uncertain, but civil rights groups say it potentially could lead to policy changes in housing, policin…
The U.S. Army War College is only the latest in a series of specialized schools with military ties at the Carlisle Barracks. 
Get Friday's biggest stories from The Sentinel.
The annual festival at Holy Trinity Greek Orthodox Cathedral is a drive-thru event this year, running from 11 a.m. to 7 p.m. Friday and Saturday.
Carlisle Area School Board Thursday approved a proposed $95.3 million budget for 2021-2022 that includes a 2% tax increase. A vote on final ad…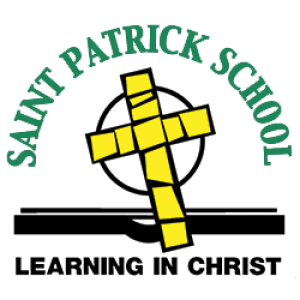 Giesswein Plastic Surgery
The move comes after years of problems at the school's fraternities and sororities, including allegations of hazing, alcohol abuse and sexual …
The Secretary of Health's universal face covering order remains in effect and unvaccinated individuals, including children, must still comply …
Check out which area students were recently named to their dean's lists at colleges and universities.
Carlisle Area School District is offering local families a choice next year between in-person classroom instruction five days a week or enroll…
Three data points for the county hit lows not seen since last October, right before the fall surge in COVID cases took hold across the nation …
Check out some of the area students who graduated from their respective colleges and universities.
Ensign said she is returning to Yola, Nigeria, this summer to become president of American University of Nigeria, a role she previously held b…