The DOH reports Monday six patients in the county are hospitalized with COVID-19.
The rest area, located between Exit 44 (Route 465/Allen Road) and Exit 37 (Route 233/Newville), will be closed from 7 p.m. to 6 a.m. on those days.
HARRISBURG — President Donald Trump will make his fourth and fifth appearances in September in Pennsylvania, flying into and out of rallies at…
HARRISBURG — Pennsylvania's Republican U.S. Sen. Pat Toomey, who endorsed waiting eight months until after the 2016 election to fill a Supreme…
The latest public planning materials for I-18 can be viewed online at www.i81southcentralpa.com through Sept. 30.
Get a quick digest of today's top local news stories from The Sentinel.
The Wolf administration's gathering limits of 25 people indoors and 250 people outdoors apply to youth sports, but legislation that cleared th…
Here are the Sentinel area fire calls for Saturday, Sept. 19 and Sunday, Sept. 20.
Today's police log includes stolen political signs, trash dumping and locker break-ins at a gym.
Read through the obituaries published in The Sentinel
HARRISBURG — The Nov. 3 presidential contest will test Pennsylvania's ability to handle a massive mail-in vote and, while its high court settl…
Thirty-one first responders Thursday demonstrated the ceremonial knowledge they learned throughout the week to honor a fallen colleague throug…
For more than 20 years, the Shomaker Classic Golf Tournament has been organized to honor the memory of Monte Shomaker, an avid golfer and a we…
Read through the obituaries published in The Sentinel
The Pennsylvania Department of Health reported another 13 cases of COVID-19 in Cumberland County in its Saturday, Sept. 19, with the county's …
Read through the obituaries published in The Sentinel
Get Friday's biggest stories from The Sentinel.
The Auditor General received a range of responses from Carlisle small businesses, some of whom said they were doing extremely well due to onli…
East Pennsboro and Cedar Cliff clashed in the final scrimmage of the preseason before next week's start to the 2020 campaign.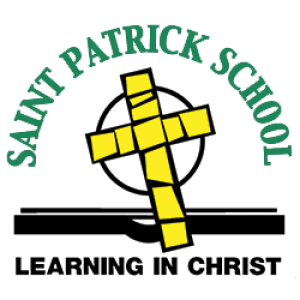 Giesswein Plastic Surgery

Officers visited 549 establishments Wednesday and Thursday to ensure businesses are abiding by COVID-19 mitigation requirements that include s…
These are recent reports of missing children made to local law enforcement. If you think you have seen a missing child, contact the National C…
Pennsylvania's unemployment rate was 10.3% in August, down 2.2 percentage points from July's adjusted rate of 12.5%, the state Department of L…
In the summer of 1898, the Cumberland Valley State Normal School -- forerunner of what is now Shippensburg University -- rolled out some capit…
Superintendent Christina Spielbauer said the student is in the "A" student group which meets on Mondays and Tuesdays for in-person learning an…
Cumberland County saw its percent positivity drop to 2.5% for the week of Sept. 11-17, down from 4.2% the previous week.