Looking for a new job? Browse through the newest job postings on https://cumberlink.com/jobs and find your next career.
The state Department of Environmental Protection issued a Code Orange Air Quality Action Day for ozone for Monday for three regions, including…
Today's Sentinel police log includes arrests in Carlisle and Middlesex Township.
Here are the Cumberland County fire calls for Aug. 8.
In order to continue running its Advanced Life Support service, Shippensburg Area EMS is asking the community to help raise funds for a new pa…
School is going to look a lot different this year, no matter what happens in the next few weeks. At Saint Patrick School in South Middleton To…
As they struggle to salvage some semblance of a campus experience this fall, U.S. colleges are requiring promises from students to help contai…
Though Sunday usually sees lower than average numbers of new cases due to less reporting in Saturday data, there were a number of spikes in ne…
Lower Allen Township Police is warning its community about the dangers on private property where police have fielded a number of trespassing reports.
Read through the obituaries published in The Sentinel
The Pennsylvania Department of Health added six more COVID-19 cases to Cumberland County's count in Saturday's report, bringing the seven-day …
Read through the obituaries published in The Sentinel
Get Friday's biggest stories from The Sentinel.
The total requested funding exceeds what the county has available in pandemic relief cash from the federal CARES Act.
Officials rely on signature matching to verify mail-in ballots, but do not give voters adequate notice if their ballot was rejected or a chanc…
John Shover, 58, was sentenced to 292 months in prison on July 30, according to the U.S. Attorney's Office for the Middle District of Pennsylvania.
A new program for kids in grades 6-12 starts Monday and will run four days over two weeks at the Carlisle YWCA.
The seven-day average of newly reported cases in Cumberland County now sits at 10.43.
These are recent reports of missing children made to local law enforcement. If you think you have seen a missing child, contact the National C…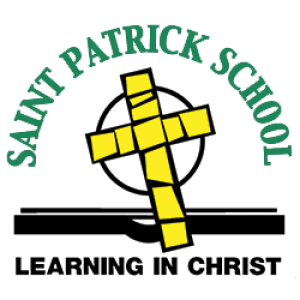 Giesswein Plastic Surgery
There were no positive cases among the 211 residents and 287 employees, however 12 residents refused testing, and they are being monitored for…
Here are the Sentinel area fire calls for Thursday, Aug. 6.
The following student was named to the dean's list at Bates College: Brady Chilson of CarlisleThe following student was named to the president…
Today's Sentinel police log includes multiple incidents of endangering the welfare of children.
Jody Maisano was promoted to the rank of commander. Maisano, a 2000 graduate of Carlisle High School, is currently serving as executive office…
Three Shippensburg college students from the Carlisle area embark on a summer trip in 1958 that included a stop in Carlisle, England.