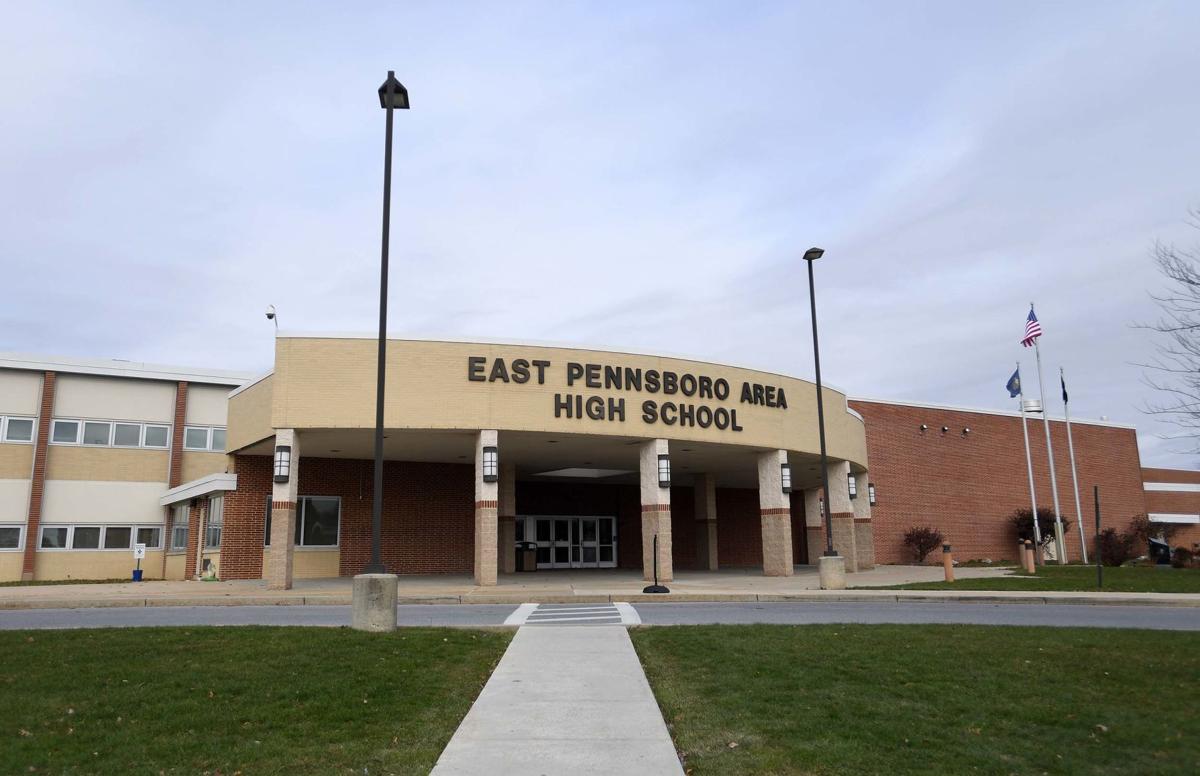 High school students were the primary locations in the vast majority of the racial/ethnic intimidation cases reported by Cumberland County school districts over the past four years.
Twenty-five of the 31 cases documented on state Department of Education's Safe School reports took place at local high schools, compared to only four cases at the middle school level and two cases at the elementary school level.
Opinions vary on the reasons for this disparity.
Factors that may play a role include a stricter standard on discipline, a broader mix of student diversity, greater freedom afforded to older teenagers and the growing influence of social media in shaping young minds.
State statistics
Safe School reports are posted annually on the Pennsylvania Department of Education website.
The reports track the number of incidents involving drug use and various forms of violence and criminal activity in every building in every school district across the state.
The Sentinel focused its analysis on the number of reported cases of racial/ethnic intimidation in eight local school districts: Big Spring, Camp Hill, Carlisle, Cumberland Valley, East Pennsboro, Mechanicsburg, Shippensburg and South Middleton.
East Pennsboro had the highest number at 20 cases, or roughly two-thirds of the 31 cases reported by the eight districts from 2015-16 to 2018-19. Of those, 15 took place at East Pennsboro Area High School: four cases reported in 2016-17, five cases in 2017-18 and six cases in 2018-19.
Of the cases that originated from a building other than the high school, three were reported at the middle school, one case at East Pennsboro Elementary School and one case at West Creek Hills Elementary School.
Camp Hill and Cumberland Valley each reported three cases at their high schools spread evenly, one case per year, in 2015-16, 2016-17 and 2017-18. Camp Hill also had a case reported at its middle school in 2017-18.
South Middleton School District reported two cases of racial/ethnic intimidation at Boiling Springs High School in 2016-17. Mechanicsburg had one case that same year while Shippensburg had a case in 2017-18.
Melting pot
The common denominator is how the eight school districts are structured. Each has elementary schools that feed into one or more middle schools that feed into one high school. As students transition from one level to the next, they are being mixed into larger groups that tend to be more diverse.
High school become the great melting pots, the destination of every student within the school district. The more students you have from diverse backgrounds, the greater the likelihood of interactions that could lead to conflict and to a report of racial/ethnic intimidation.
"As kids get older and mature, they start to take notice more of the differences around them," said Laicie Ray, a black student at Cumberland Valley High School. "When you're not educated and see someone of a different skin color, religion or style of hair, you're going to point it out. If you don't point it out the right way, it comes across as rude."
Peer pressure can arise beginning during freshman year as students struggle to navigate the scope and complexity of high school. Being accepted becomes very important.
"The schools get bigger," said Max Astrachan, a mixed race student at Cumberland Valley High School. "When there are more kids placed in a setting with a large group of people, they become uncomfortable. To put themselves up, they put others down. That's the reason we're seeing a lot more problems."
Christine Licata, a parent of CV students who lives in Hampden Township, attended a recent meeting of the Cumberland Valley School Board where she expressed concern about the lack of diversity tolerance in district schools. She had a theory about why racial/ethnic intimidation is so prevalent in local high schools.
"Kids are starting to become independent," Licata said. "They are trying on different personas for size. They are trying to fit in and be cool with whatever the peer group measures as cool. There is a much lower ratio of adults to kids in the high school."
This is because high school students are expected to be more independent, requiring less adult supervision. How else are they supposed to gain the confidence to head into the workplace or off to college? But some fall through the cracks, and this is a massive problem that should not be happening, Licata said.
She said that when parents raised concerns about students using racial slurs in the middle schools, Cumberland Valley responded by adding more adults in the hallways between class periods.
The very nature of the high school schedule allows for more of a mixing of students during the course of a school day. There's a fundamental shift in the way instruction is delivered from having most classes in one room at the elementary school level to team teaching at the middle school to changing classrooms for every class period at the high school. Every transition increases the likelihood of inappropriate student interactions that could lead to a report of racial/ethnic intimidation.
Discipline standards
As students move through the system, expectations change when it comes to discipline, said David Christopher, superintendent of Cumberland Valley School District. "There's a lot of behavior training that happens at the elementary school. We're training little kids on how to act."
The goal is to reeducate, not necessarily to punish a student for bad behavior. When it comes to a racial slur, for example, the child may be repeating something they heard without fully understanding the implications.
However, by the time the student reaches high school, discipline is more cut and dry. "Our expectation is you have a general idea of how to behave," Christopher said. "The expectation is you have an awareness of what you can and can't do." Lack of understanding is no longer an excuse. The student knows the slur is inappropriate.
"You have to look at the developmental level of students," said Michael Gogoj, director of curriculum and instruction for Carlisle Area School District. While every incident is taken seriously, an incident between a first- and second-grader is handled differently than an incident between two high school juniors.
"High schoolers are young adults," Gogoj said. "There's a greater element of choice. We expected increased self-control." There is also the greater latitude of freedom afforded to older teenagers.
That freedom can take the form of high school students going places together and interacting in ways that are very different from when they were in elementary or middle school, said Donna Dunar, superintendent of East Pennsboro Area School District. Often, these interactions take place outside in the broader community with results that can carry over into the school setting.
Not only are high school students exposed to more things, but they also have their own views on the world around them and are willing to do something different to fit in, said Ashley Knight, a Carlisle native and a teacher at Lamberton Middle School. "Some of them have jobs. ... They are out in the workplace. They are hearing more conversations."
Social media
Since 2009, educators have seen an increase in mental health issues associated with students using social media, Christopher said. There is a lot of research that shows this has an impact on their self-worth, he said.
There is pressure among youths to keep up an appearance and to seek out acceptance online. Teenagers today have more access to social networks, Christopher said. This can be a positive and a negative.
For example, a child grappling with issues of gender identity who might be the only student he knows in the school now has an outlet of support to put himself out there. He no longer feels alone.
"I've seen changes in the way kids perceive themselves," Christopher said. "I've seen kids who advocate for themselves. They don't feel constrained by their rank or social status."
But such openness brings the potential of backlash from groups or individuals who have their own access to social networks online. This can increase the risk of cyberbullying against a minority student.
Growing up, Christopher knew only the kids in his school or neighborhood. They stayed in touch by phone or talked to him in person. Teenagers today have to struggle to stay relevant in a virtual crowd with a global reach.
As always, peer pressure can be a factor if staying relevant means being ugly to someone who is vulnerable. "It's not always our best self that comes out on social media," Dunar said. "It's often our worst self, and depending on the audience, that can be the bane of our existence."
While some use technology to bully teenagers, other youths have turned social media and the internet into a platform to make a difference, Christopher said. For example, there is a Cumberland Valley High School student who designed and maintained a website listing 100 ways an 18-year-old can serve as a volunteer in the community.
Be the first to know
Get local news delivered to your inbox!