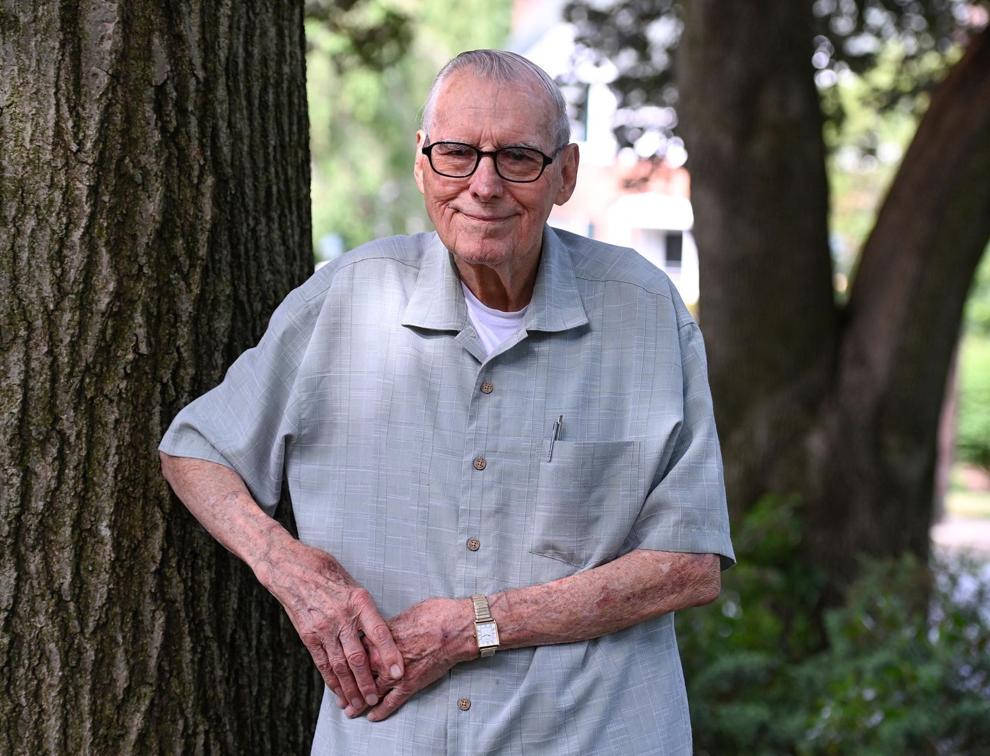 David W. Blackledge first developed an appreciation for military service while his family was on home leave in the U.S. the summer of 1940.
The Carlisle man spent much of his childhood in the Philippines where his father, William, was an Army officer and his mother, Helen, was a teacher in the Manila school system.
For two months that summer, the family visited relatives in Indiana and toured such popular destinations as the Grand Canyon. But William was careful to include in their travel plans side trips to Annapolis and West Point.
"My father was very proud of being in the service," recalled Blackledge, a retired Army colonel. "He was instilling in me this patriotism and pride in country and in wanting to serve."
Within two years of that fond memory, Pearl Harbor was attacked, the U.S. declared war on Japan, enemy soldiers overran the Philippines and the entire Blackledge family was in captivity.
By early February 1945, Blackledge, his mother and kid brother Robert were inmates at Los Banos, a civilian internment camp outside Manila. U.S. forces were closing in, causing such a stranglehold on supplies that the family was slowly starving to death.
Meanwhile in Japan, Capt. William Blackledge was being carried off a prison ship on a stretcher. A POW, he was transported there as a slave laborer but died from exposure and abuse. Helen got word of his passing from channels outside the Los Banos compound.
Days went by. The situation was getting desperate. A teenager, David Blackledge thought it ironic that he should die just as his countrymen were so close to victory.
But all that changed the morning of Feb. 23 when U.S. forces launched a daring raid behind the front-line to rescue the civilians at Los Banos.
The bravery of those men reinforced the pride that William had handed down to David. "Those wonderful heroes who risked their lives to rescue us," Blackledge said.
Liberated, the surviving family members returned to Indiana where thoughts of a military life lingered in the back of his mind. Despite all that happened, he never forgot his father's example.
"Everything that he ever said about this country and a military career was positive," recalled Blackledge, who last saw his father alive on Christmas Eve 1941.
After high school, Blackledge graduated from the ROTC program at Purdue University in 1953. Given the choice, he became a career Army officer rather than a diplomat because he felt the military could best prevent war.
The ordeal of Los Banos had a profound impact on Blackledge. He was bitter toward the Japanese until 1957, when he visited the island nation and began to see them as individuals.
Through it all, Blackledge learned that the citizens of any nation caught up in war fever are capable of committing atrocities. "It's amazing how quickly the veneer of civilization can be stripped off people, and they can become savages," he said.
His military career brought Blackledge to the Army War College at Carlisle Barracks, where he served as the director of national security studies. For many years, he hosted dinners on post where he brought together fellow survivors of Los Banos to commemorate their time in the internment camp.
Upon his retirement in 1983, Blackledge worked 17 years with Dickinson School of Law, first as director of financial aid then as director of admissions.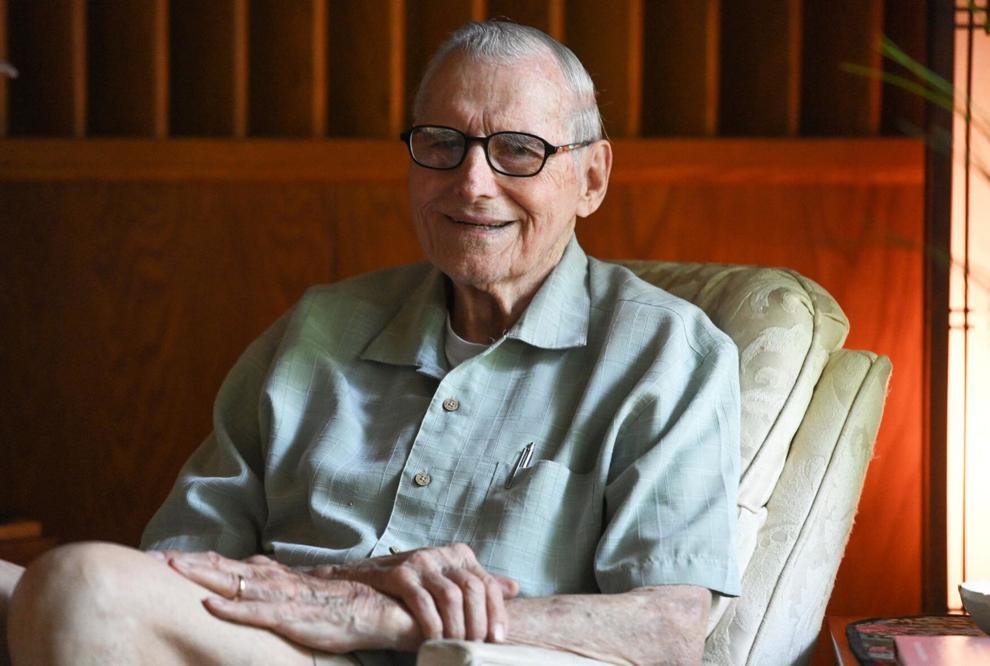 Q&A with David W. Blackledge
30 years from 1953 to 1983
What was the toughest challenge that you faced while in the service?
"The biggest problem was logistics — getting the spare parts and things that we needed to maintain our equipment. That was the one thing we couldn't do anything about."
What did you like best about being in the military?
"The camaraderie…There's a spirit that you have in the military. It's that feeling that we are in this together. Whatever our differences may be, we got this bond."
What was your proudest achievement in the military?
"I was a battery commander and first lieutenant in Germany. A Congressman in New York made a big publicity announcement that he was coming over to interview soldiers who were victims of racial discrimination. He called on Black soldiers to come to him with complaints about problems. Four of the five batteries had someone go there to lodge complaints. The one battery that did not have one person was my command. In today's climate, I'm very proud of that."
Is there something you would like the public to know about being in the military?
"I pretty much summed it up when I said camaraderie. ... Not only among the men and women in uniform but their families too. They support each other."
What would you say to someone who is looking to join the military?
"It's a wonderful opportunity for upward mobility. People who want upward mobility are going to find it in the military if they apply themselves. It's not guaranteed equity ... it's guaranteed opportunity."