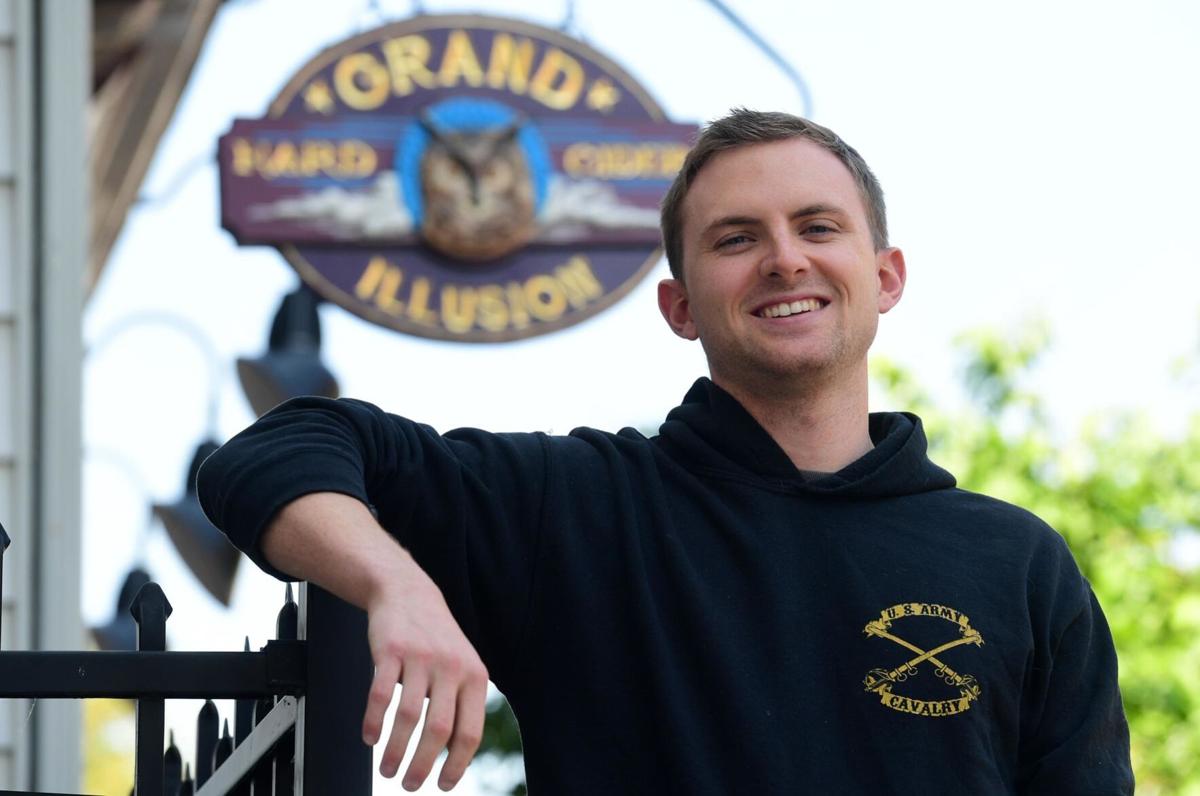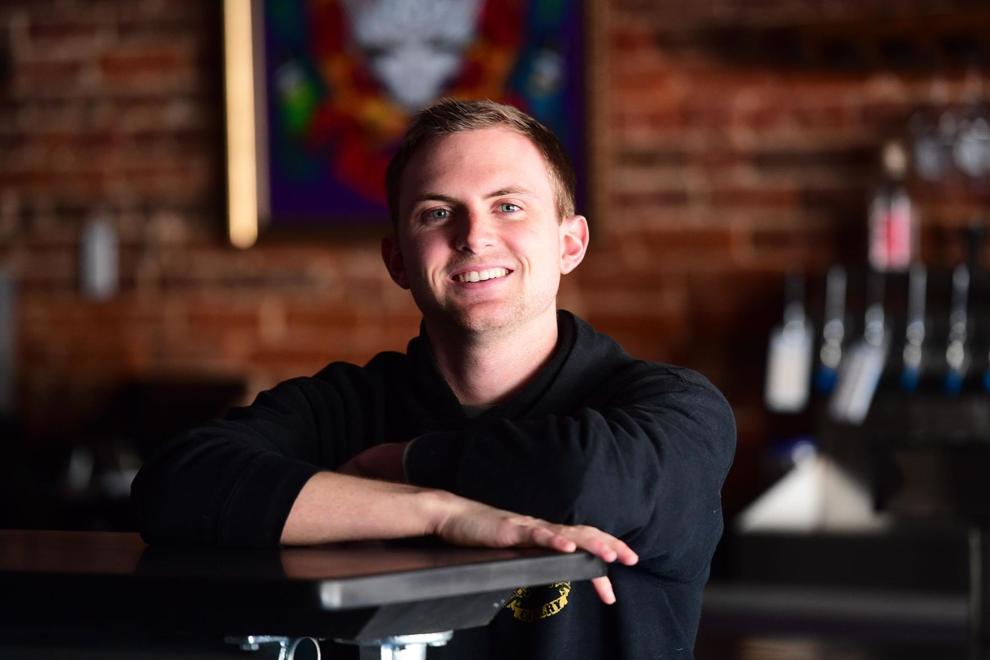 Some jobs are simple. Some are jobs most people wouldn't even think about on a daily basis.
But, during a pandemic like the COVID-19, it brings to light just how important some of these jobs can be.
Take, for instance, Grand Illusion Hard Cider delivery driver Austin Stoltzfus. He's a regular person who's doing something big during a time of need for so many. When going out of the house is limited to everyone in the state, people turn to delivery drivers for their meals.
That's where Stoltzfus steps in to help his community.
He does his best to get each customer their order in an efficient and safe manner. And in a time like this, safety becomes even more important to Stoltzfus, Grand Illusion and the customer. So, Stoltzfus does his best to keep himself and everyone he comes in contact with safe, and with peace of mind.
"Washing my hands after I return to the restaurant and remembering my mask are small, simple tasks, but I just double check myself each time before I make a delivery," Stoltzfus said. "If I'm delivering to a grocery store like Giant, I try to be time-efficient, but also keep a 6-foot distance and follow the aisle arrows. This proves to be a bit tricky at times, but it just takes a short while longer than usual."
Stoltzfus, like almost every essential business worker tasked with maneuvering through a pandemic, is just trying to do his best while keeping spirits up for both himself and those he comes in contact with.
For Stoltzfus, sometimes it's the little things that stick with him.
"I did receive a large tip a few weeks ago and it honestly made my day," Stoltzfus said. "It was one of those things I just really appreciated because we're all going through a financial strain right now, so that really meant a lot."
While the pandemic's end doesn't have a clear timeframe right now, essential workers will continue to be a driving force for what keeps the economy and regular life for so many going. While Stoltzfus navigates being a part-time delivery driver for Grand Illusion and working through college classes at Shippensburg University, he still finds time for the little things.
Especially the little things in and around Carlisle.
"My favorite place around Carlisle is Opossum Lake," Stoltzfus said. "Whether it's hiking, fishing or just reading on a bench, it's definitely my favorite place to be. Luckily, I can still go as long as I maintain a safe distance from others. I also enjoy walking the trail around Letort Park. My favorite place to eat in Carlisle is Yak and Yeti and I enjoy getting drinks at Grand Illusion, Molly Pitcher and Burd's Nest."
Q&A with Austin Stoltzfus
Delivery driver for Grand Illusion Hard Cider in Carlisle.
How many years at your current job:
Worked at Grand Illusion for less than a year (started in December).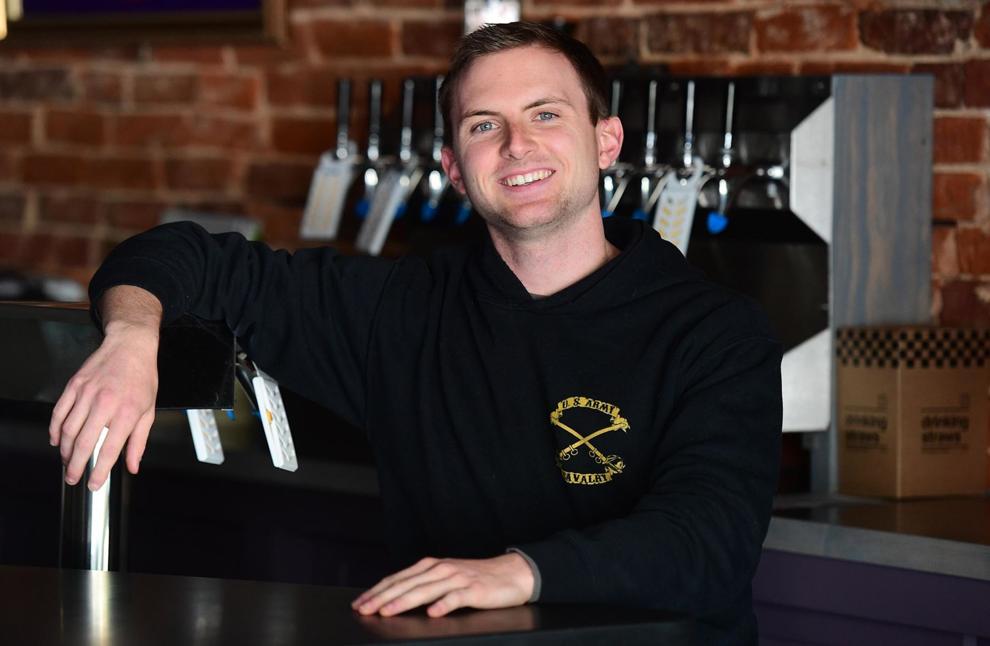 What do you like best about what you do?
Apart from being able to provide a service in a time where so many aren't as fortunate, my favorite part of the job is being able to work on my own (in a sense). I really like driving and listening to music, so the job style fits great. Also, it feels good to work for a small business while so many others had to close and try to survive.
What is the toughest challenge you face as part of your job during this pandemic?
The toughest part of the job during this pandemic is trying my best to stay clean and hygienic at all times since I have to handle products that countless others will come into contact with. I filed for unemployment since my hours were cut. A personal choice I struggle with is knowing whether or not I should file for unemployment one week or another. Since my hours tend to be inconsistent, I don't want to file if I don't absolutely need the money that week. It's tough making those decisions.
Something you would like the public to know about what you do?
All the delivery drivers are adhering to social distancing regulations while making deliveries. I try my best to stand back 6 feet after I ring the doorbell and keep sanitizer in my car while delivering for the restaurant.
What's your proudest accomplishment?
As of right now, my proudest accomplishment is graduating from Shippensburg University this May. I was really lucky to have the job I do which allowed me to work and get my degree at the same time.
What goals do you have in your field of service?
My goal as a driver is to deliver Grand Illusion products as efficiently and safely as possible.