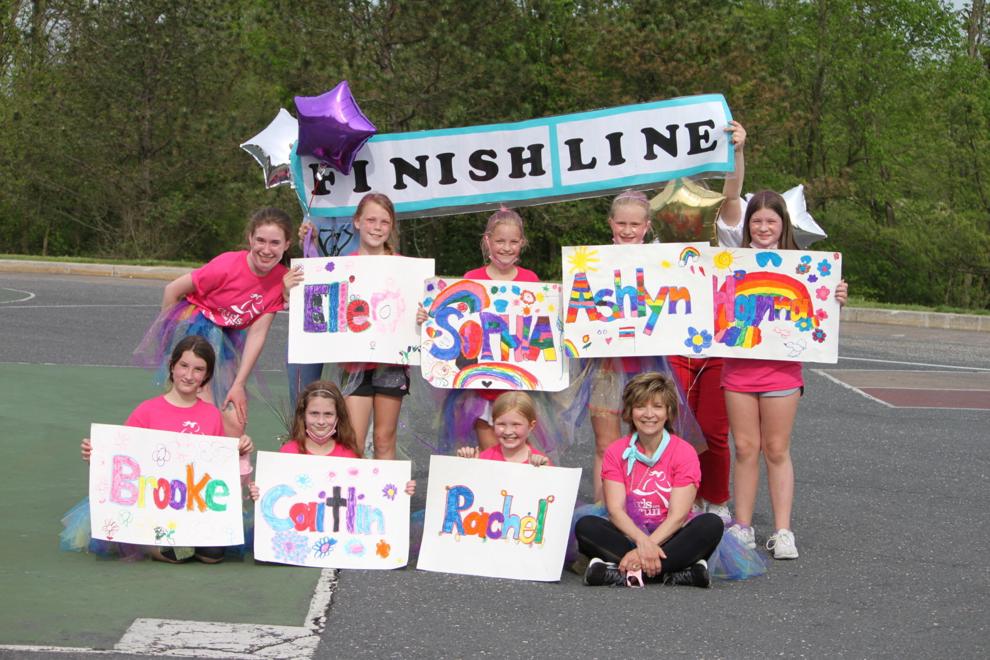 Knowing the message was an outgrowth of Girls on the Run made the story a cherished memory for Gillian Byerly, executive director of the capital area council.
She had heard how the police officer kept the note from the care package as a pick-me-up to read over and over again until his retirement.
Every team of girls enrolled in the after-school program had to finish the 10-week course with a community impact project of their own making.
"They decide what to focus on and what they can accomplish," Byerly said. "They are working together…collaborating ... communicating ... compromising. These are skills they practice with."
The goal every time is to inspire each child to be confident in her ability to tap into her potential and to navigate around such pitfalls as a negative self-image.
As the name suggests, the program uses running and other physical activities to teach social and emotional skills that help girls in grades 3-8 learn how to resist peer pressure, develop empathy, exercise kindness and stand up for themselves and others.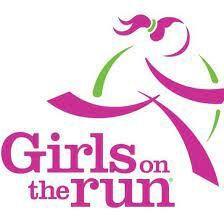 "A girl does not have to be athletic or a runner to participate," Byerly said. "We have adaptations in our program so that girls who are disabled can participate."
A national nonprofit organization, Girls on the Run was founded in 1996 and has been active in Cumberland County since the fall of 2011. With its headquarters in Lemoyne, the capital area council manages the program in 17 counties throughout central Pennsylvania.
What started out as two teams of 22 girls total in Cumberland and Dauphin counties has grown into a regional program that had up to 2,000 girls participating in the year before the pandemic.
"We are in a rebuilding phase," Byerly said. "This fall, we have about 50 participating — that's probably 600 to 650 girls. We expect those numbers to continue to grow."
The program relies on volunteer coaches to serve as mentors to the girls enrolled in the program. Both men and women have stepped up to donate 90 minutes, two days a week, to guide each team of girls through the scripted curriculum.
"We need people who are going to be positive inspiring role models," Byerly said. "They don't need to be runners. They don't need to be athletic. We really want coaches who reflect the whole diversity of the girls that we serve. They all bring such an important perspective."
Anyone interested in being a volunteer for Girls on the Run Capital Area can use the contact information listed below. They would be subject to criminal background checks and other security clearances.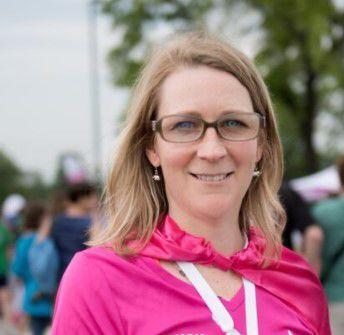 Q&A with Girls on the Run Capital Area
Purpose: To provide a program that connects mind and body through research-based lessons and accessible physical activity that instill confidence and nurture care and compassion in every girl.
Address: 525 N. 12th St., Suite 205, Lemoyne, PA
Contact: office phone number – 717-763-4869, office email – info@capareagirlsontherun.org.
How old is the organization: active since 2011
What role does your organization play in the community?
Girls on the Run has a big impact. All of our teams complete a project where they learn about their community. They are learning they can bring a positive attitude and have a positive impact in their community. They have put together [care] packages for first-responders. They have done drives for animal shelters. They have provided backpacks for kids in foster care. They have written get well cards for people in elderly care homes or kids recovering in local hospitals.
What is the toughest challenge your organization faces?
Right now, the biggest challenge is getting volunteers. Prior to COVID, our program was school-based. Many schools are not ready to have after-school programs. They are not ready to have external volunteers come into the school. Our primary source of volunteers was teachers and teachers are overwhelmed right now, so we are looking for community volunteers.
Is there something you would like the public to know about what you do?
It is really important that they know that Girls on the Run is for every girl. We have a registration fee, but we don't want income or the ability to pay to become a barrier. We ask families to contribute what they can. About half of the families we serve each year receive scholarships.
What's your proudest accomplishment so far?
What makes us proud is when we get emails from teachers, families [and] grandparents telling us the impact this program has had on their girl and their family as a whole. How it has changed them. How it has opened the door to a different relationship. We get those emails a lot and we tuck them away. It is important to know the program is doing what we promise it will do and that it's having an impact on girls.
Another thing that makes us proud is when we have a girl that completed the training and now they are back to coach and junior coach. That the program goes full circle. That girl can offer their time to be that role model that they benefited from.
What do you think the keys are to having an impact on young people?
We need to listen to them. We need to hear what's important to them. We need to be able to respond to that. We need to be able to support them.
What goals do you have for the upcoming year?
We want to continue rebuilding. We want to make sure we have enough volunteers to offer the program at more and more sites. We want to make sure we have enough funding to provide the level of financial assistance that we do. Not only do we want to survive. We want to thrive because if we are thriving our girls are thriving too.