In Aaysha Noor's line of work, the best weapon against hate is knowledge.
For the past several years, Noor has been a driving force behind Community Responders Network, a Midstate advocacy group that responds to incidents of hate with events intended to get people of different backgrounds to know each other better.
"People don't get along because they fear each other, and they fear each other because they don't communicate," Noor said. "People have biases because they don't get to know other people. Once they do, it changes their perception a lot."
CRN was started shortly after the Sept. 11, 2001 terror attacks to respond to rising incidents of Islamophobia. In recent years, with Noor as the co-chair of the group's response team, the programming has branched out.
"People suffer from all backgrounds, it's not just people like me or people of my faith," said Noor, who was born in Pakistan. "It took me some time to get that courage to go out and speak in public and confront these issues. But once I go to that point, I had to speak up and stand up."
CRN is often involved in organizing rallies, panel discussions, and other events centered around specific issues of racism and intolerance. The group also organizes inter-faith charity work, bringing people from different congregations and backgrounds together to volunteer at food banks and soup kitchens.
Central Pennsylvania holds a wealth of opportunity, Noor said, given its charitable mindset.
"There are a lot of opportunities here. People are very humble. As I got involved with volunteer work, we just fell in love with the area," Noor said.
As with many places, instances of bigotry or intolerance are usually driven by insularity, Noor said — CRN's events provide a way for Midstate residents to broaden their horizons.
At a recent event, Noor said, "I had someone say, 'that's the first time I've ever met a Muslim, and they're good people.'"
Noor said she has experienced the issue personally when she decided to start wearing a hijab regularly, knowing that some people would have a hard time accepting her dual identity and would treat her as a foreigner.
"I'm proud to be who I am," Noor said. "I want to keep my identity as an American Muslim, doing the work that I do."
"Having that constant question of 'where are you from,' really hurts — not only us, but the next generation who will face that bias," Noor said.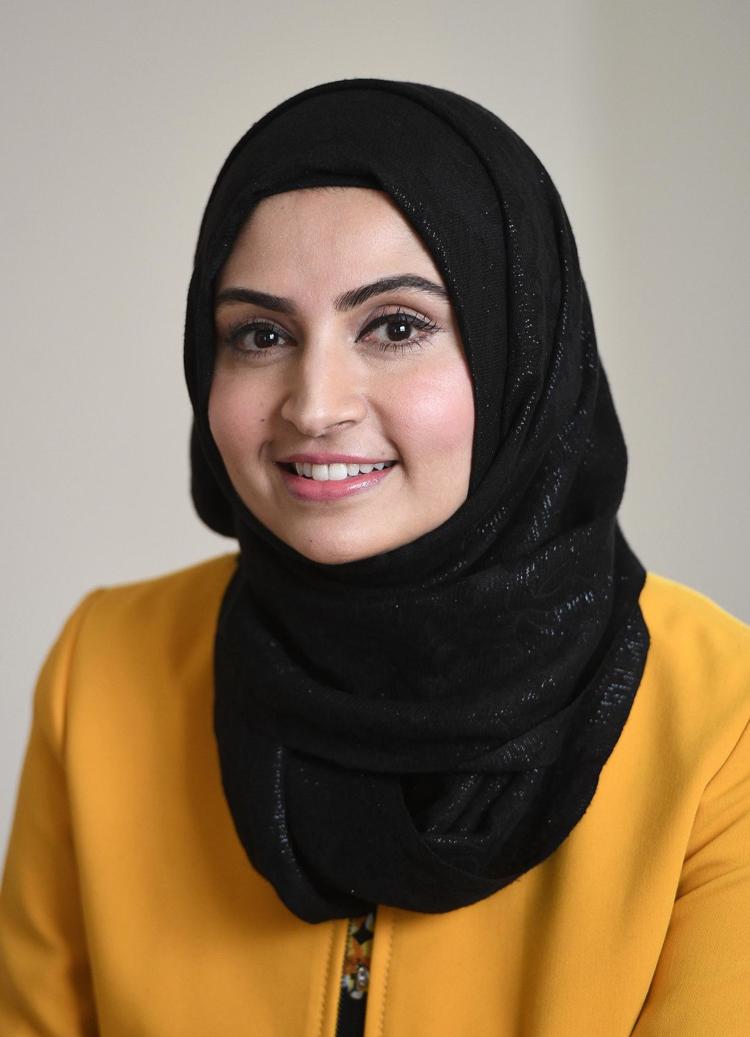 Aaysha Noor
Family: A husband and son
You have free articles remaining.
Keep reading for FREE!
Enjoy more articles by signing up or logging in. No credit card required.
Current occupation/profession: An advocate for social justice and equity for all. Serves on Board of Directors for YWCA Carlisle, Board of Advisory for Women's Fund & Women in Philanthropy, the Foundation for Enhancing Communities, Race Against Racism, Diversity Forum.
Current residence: Mechanicsburg
What do you like best about what you do?
The best thing about what I do is the feeling of fulfillment by living my life with a meaningful purpose of helping others in the community. Whether it's helping someone in need, or addressing systemic racism, empowering women, or mentoring youth, it's contentment of being a catalyst of a positive change. Building relationships and bringing people together in a community where everyone is treated with respect and dignity.
What is the toughest challenge you face?
The toughest challenge is facing and addressing stereotypes and implicit biases while trying to remain positive and focused to find resources to continue building safer and stronger communities together, where everyone feels welcomed and valued regardless of any differences we might have. While I cannot control the events and other's actions, I strive to rise above adversity and not let that define my destiny or deter from my vision of equality and equity for all. Patience, prayer and perseverance help me find hope at the time of struggle, along with support from my amazing friends, family and community that I am blessed to have.
What do you like the most about living and/or working in Cumberland County?
What attracted us to Cumberland County was our friends, a family oriented neighborhood, great schools, opportunity to grow as a family, and accessibility to travel, work, shop and volunteer. This is not just where our house happens to be, it is our home where we decided to raise our family and be part of this wonderful community.
What can Cumberland County do to attract more young people to be involved with their communities?
Cumberland County has an opportunity to become more inclusive to encourage young people from all backgrounds to proudly serve their communities with integrity and compassion. We need to provide them mentorship, motivation, tools to succeed, and opportunities from early on to get involved. Being open and willing to listen and learn from young people. Be innovative and flexible in introducing the opportunities to get involved in the community while consulting with young people, and taking their lead instead of forcing our ideas. Also, acknowledge and appreciate them for their valuable community service.
What's left to do for you (in terms of community service)?
In terms of community service, I feel like I have just scratched the surface and there is so much more to do, learn, grow, and give. I am grateful for those who came before me, to put me in this position to serve the community and have the opportunity to make a difference. While I am humbled where I am, my work is not done yet. It is my passion driven by my purpose of living a meaningful life, strengthened by my faith, guided by my elders, and motivated in hope for a brighter future.