This story has been corrected to include the correct title of Carlisle Fire Department President Michael Snyder. 
When fire company leaders start to talk about doing things together, they know to avoid a dirty word — merger.
When many people hear merger, officials said, they hear obliteration of tradition and history, power struggles and inter-municipal squabbling.
"A lot of people have long-term relationships with the fire station they are currently serving, and if you take away that fire station, they're no longer interested," Carlisle Fire and Rescue President Michael Snyder said.
Current trends, though, including lack of volunteers and increased training requirements, may mean departments need to combine forces to survive. Snyder hopes to convince Carlisle-area firefighters that they can talk and think regionally without raising the scary topic of full mergers.
Here's a look at the successes and challenges fire departments in Carlisle, Mechanicsburg and Shippensburg face in trying to combine forces.
It's becoming a reality in Shippensburg, under discussion in Carlisle, and causing waves in Mechanicsburg. Discussions range from fire and EMS…
'Everyone has to give something up'
Firefighting is primarily about keeping the public safe, but there is also a communal aspect that makes firehouses feel like family and is part of what some volunteer firefighters value, Snyder said.
"We need to have the ability to explain and change gradually, instead of top-down edicts, because that usually doesn't go very well," he said.
When mergers are forced on a fire company, they don't always go as smoothly as planned.
Last year, Pennsylvania Auditor General Eugene DePasquale stepped into a contentious consolidation in South Williamsport that one company had called a "forced merger." DePasquale said there was not proper record keeping when assets were transferred from one firefighter's relief association to another as part of the merger.
"For consolidation of different organizations to come together, everyone has to give something up," he said.
Merger drama in Mechanicsburg
Mechanicsburg has seen first-hand how mergers can be challenging.
When the borough decided to implement a fire tax in 2012, it directed a merger of Washington and Citizen's fire companies because it didn't want taxpayer money going to duplicate services, borough manager Roger Ciecierski said. At first, the idea seemed to have the support of both companies.
Over time, however, the consolidation slowed and then stalled. By fall of 2018, it had reached a crisis point as officials from Citizen's fire company balked at a full merger.
The borough council even passed a vision statement saying the consolidation was "unsuccessful" and suggesting "a new volunteer fire company should be formed with both current companies invited to join and transfer assets as part of a borough plan."
While the exact reasons for the disagreement remained unclear, Citizen's President Doug Boyd said in December that his companies ideas were "not given a chance" during the merger process. Boyd said there were advantages to keeping two companies and giving volunteers the choice of companies with separate chiefs and locations. There was also a dispute between the borough and Citizen's over the company's alleged failure to turn in required background checks.
Boyd declined to comment for this story, referring questions to Borough Fire Chief Gary Neff.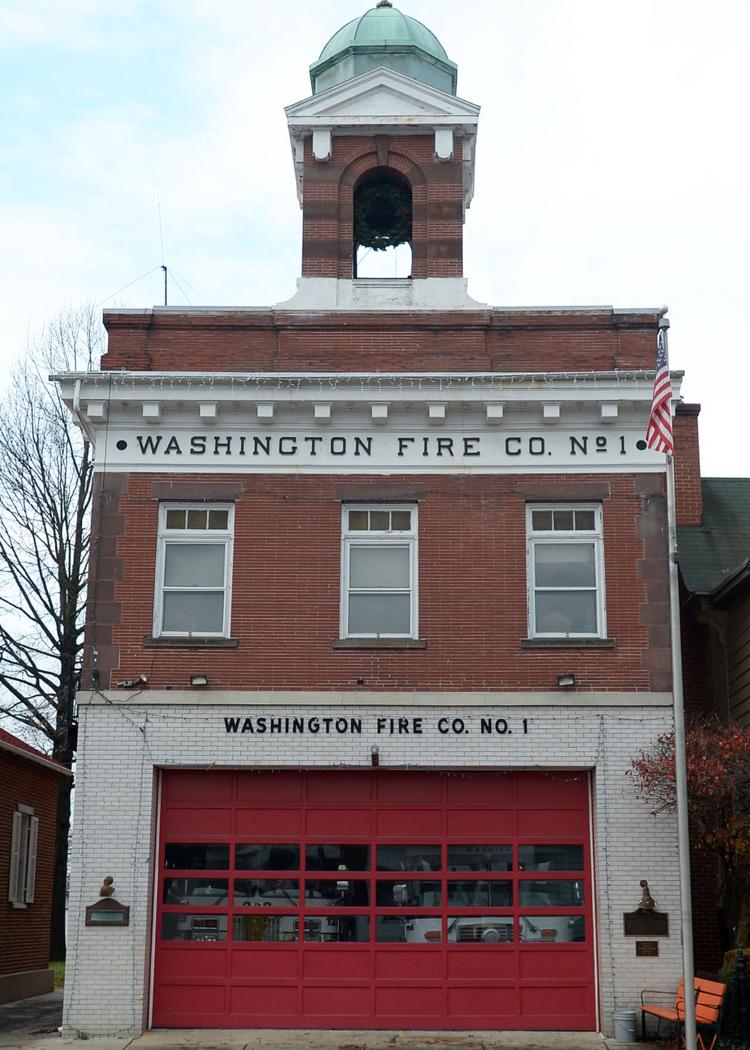 In an interview for this story, Ciecierski called the combined training "encouraging" and said the borough would still "love to have Citizen's on board" with the merger.
Ciecierski said the borough will put an organizational structure in place for boroughwide fire operations, but the companies will still have control of operations within that structure. Draft bylaws will soon be completed, after which both fire companies will hold their first joint meeting, according to May borough council minutes.
You have free articles remaining.
Keep reading for FREE!
Enjoy more articles by signing up or logging in. No credit card required.
"The community really doesn't care"
Taking a step back from the details that can bog down mergers, Ozog urged fire company leaders to not forget a simple fact: the goal is to serve the public, which needs effective fire and emergency services no matter where it comes from.
"The community really doesn't care who shows up," he said.
Mechanicsburg might be a case in point. The borough has two fire companies to cover just 2.6 square miles. Washington and Citizens fire companies already respond to most of the same calls, Ciecierski said, so the public wouldn't experience much change in fire response if the two companies merged.
Carlisle Fire Chief Jeffrey Synder said he thinks it's important to keep the history and identity of each department, but also believes solving recruitment problems and effectively serving the public is paramount.
"We have that identity, but the bottom line is, we have to provide that service in a timely manner, we have to be efficient in what we do, and we have to be cost-effective," he said.
Under one roof in Shippensburg
If the barriers to mergers are tough to ignore, so are the problems that motivate talk of joining forces.
Shippensburg's three fire stations — Vigilant Hose, Cumberland Valley Hose, and West End — all face the standard shortages of manpower, management and money, Borough Fire Chief Randy O'Donnell said. Lack of senior leadership was especially a problem.
"We recognize that if we don't make significant changes in how we operate, we're going to fail as leaders," he said.
Gradually, the companies began working together on training, use of each other's equipment, standard operating procedures and agreements among the municipalities they serve to share workers compensation.
Now, they're ready for a bigger step: by the end of 2019, Cumberland Valley Hose will move into Vigilant Hose's station on Walnut Bottom Road — something that shouldn't have a major impact on response time since they are only 1.5 miles apart.
As a result, the companies will be able to share buildings, equipment and leadership, O'Donnell said. That also means the Cumberland Valley firehouse on King Street will no longer be operational.
"I really appreciate the effort that the company leadership has put into this," he said. "I know a lot of communities struggle, argue and fight, and these guys and girls have really taken a professional attitude toward it and they're making the best of it."
Like other leaders, however, O'Donnell said they won't eliminate fire station identities, including their names and colors.
Talking together in Carlisle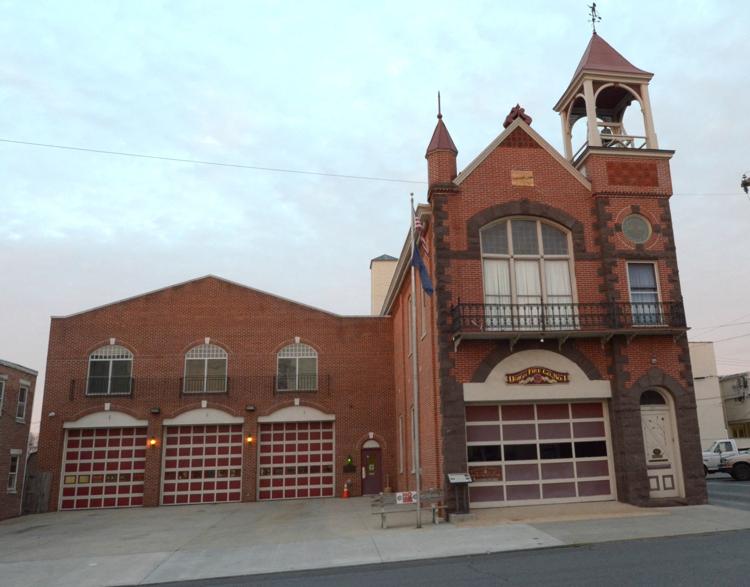 Carlisle's two fire companies — Union and Carlisle Fire & Rescue — are participating in a committee with other central Cumberland County fire companies and municipalities to find ways to work together and provide more efficient service, Jeffrey Snyder said.
For instance, they may be able to facilitate classes in Cumberland County for training requirements, limiting the need for volunteers to travel to HACC, Central Pennsylvania's Community College to meet those requirements, Michael Snyder said.
There are also certain specialized skills that require extensive training, such as cutting through a car involved in a severe crash, and departments could share specialists rather than requiring each company to have someone with every relevant expertise, he said.
"We're talking about, regionally, what can we do that is cost-effective," Jeffrey Snyder said. "We all have the same concerns — keeping volunteers and recruiting volunteers."
Overcoming the obstacles
Despite the reluctance throughout Cumberland County, Ozog said it isn't impossible to overcome loyalty concerns to form fully merged fire departments. He pointed to United Hook & Ladder Company in Adams County, which formed in 2009 when New Oxford and Abbottstown fire companies merged and added Bonneauville's company in 2016. They all have the same painting on their apparatus as one United Hook & Ladder Company, he said.
If done right, regionalization can actually help with recruitment and retention because there is a centralized administration that can focus its resources on that goal, he said. That's particularly true when it comes to recruiting millennials who are less concerned about local history and identity.
"The young guys don't care about that stuff," he said. "They like the physical aspect of being a firefighter."
"We recognize that if we don't make significant changes in how we operate, we're going to fail as leaders." — Shippensburg Fire Chief Randy O'Donnell