Cumberland County commissioners debated funding for the county's farmland preservation program again this week, a process that has become a sort of annual ritual preceding the passage of the county budget.
Likely the county's most-discussed line item of discretionary spending, farmland preservation funding is used to purchase easements over the properties of county farmers, ensuring the land will continue to be used for agriculture.
In recent years, the county has allocated $500,000 for farmland preservation out of its general fund, which consists of county-controlled revenues, primarily property taxes.
Almost 160 farms have been selected to stay in agriculture since the Cumberland County Farmland Preservation Program ranked its first round of…
This is combined with several other revenue streams, including state apportionments and matching grants. In 2019, total farmland preservation funding is estimated at just over $2.6 million.
County Commissioner Jim Hertzler, who will be retiring after this year's election, is making a final push for the county to commit to spending 1 percent of its general fund budget on farmland preservation.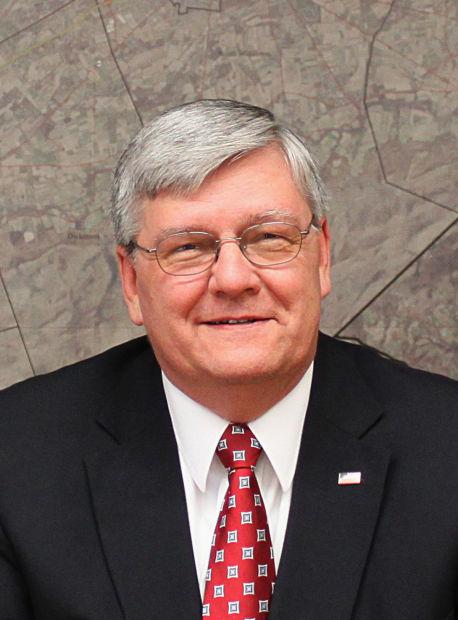 "This has been kicked around every year I've been a county commissioner," Hertzler said, "and it ends up, in most cases, as the caboose on the budget train."
A commitment of 1 percent of the general fund would come to about $875,000 annually, given that the county's general fund outlay was around $87.5 million this year.
Such an increase wouldn't be a stretch on the budget given that, as of May, the county has paid off the bond it issued in 2006 to jump-start it's farmland preservation program, Hertzler argued.
Payments on the bond were running almost $428,000 per year, an amount Hertzler said could be added directly to farmland preservation without changing the county's balance sheet.
Each legislative session thousands of bills and amendments are introduced in the Pennsylvania Legislature. Only a fraction become law, and an …
Commissioners Vince DiFilippo and Gary Eichelberger, however, voiced concern about devoting a fixed percentage of the county's budget that would rise and fall in future years dependent on other county expenses.
"My concern is that a percent of revenue is too open-ended," DiFilippo said.
A more stable stream of revenue, DiFilippo suggested, would be for the county to devote a certain millage of its property tax to farmland preservation, similar to how the county administers a property tax add-on for library funding.
The initial rate would depend on what pace the county wants to preserve farms, and would create a revenue stream that would gradually increase with real estate appreciation, DiFilippo said.
Cumberland County has 19,741 acres of farmland in preservation, or roughly 12 percent of the county's total farmland, according to the county's planning office. The large majority of this land is classified as "prime" farmland, based on soil quality.
This number is lower than other similar counties in the state. York County has 17 percent of its farmland in preservation; Lancaster has 19 percent.
The federal agricultural census has some surprising results for Cumberland County. So surprising, in fact, that most farmers aren't buying it.
The pace at which the county can preserve more farmland also depends on the cost of easements, which are typically calculated by taking the difference between the land's current agricultural value and its estimated value for development.
That difference is what the county pays the farmer for an easement, which transfers development rights to the county to ensure the land is not built upon further, and giving the farm an influx of cash.
The county caps what it will pay for easements at $4,000 per acre, with an average price of $3,200 per acre, according to the county's planning office.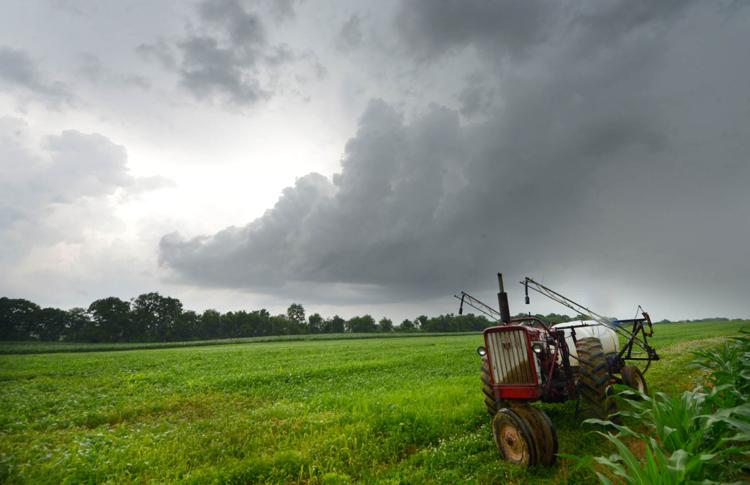 At this price, the county would need to appropriate roughly $1 million annually in general fund money — combined with other revenue streams and state matching funds — to consistently be able to preserve 1,000 acres per year, according to calculations by county planning director Kirk Stoner.
That pace of preservation is the approximate minimum needed to get 20 percent of the county's prime farmland under easement by 2030, which DiFilippo suggested should be a starting point goal for determining a property tax millage to be committed.
Eichelberger also agreed generally with the idea, stating his preference for a funding method that was tied to current economic conditions via the tax base, as opposed to a fixed percentage of the budget regardless of revenue.
Regardless of whether the county commits a fixed percentage of its budget, or a millage of property tax, Hertzler stressed the relative popularity of farmland preservation. The county's planning survey in 2017 found 81 percent of respondents were willing to devote additional tax dollars to farmland preservation, he said.
Both of the Democratic candidates for county commissioner in the upcoming November 2019 election, Jean Foschi and Michael Fedor, attended Wednesday's meeting to support Hertzler's desire to boost farmland preservation funding.
Property tax millage is expressed as the rate paid per $1,000 of assessed real estate value. For 2019, the county charges 2.195 mills, and an additional 0.166 mills for library funding.
Cumberland County's taxable real estate base is close to $25 billion, meaning that $1 million in revenue is generated for every 0.04 tax mills, approximately.
A 0.04 tax millage costs $7 per year for a home valued at $175,000.
DiFilippo asked county finance staff to come back with a range of scenarios for funding to be discussed at a meeting ahead of the 2020 budget.