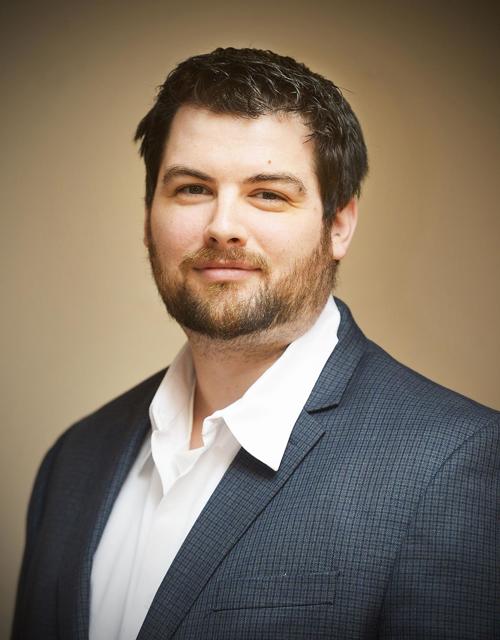 CARLISLE — How would the county respond if a natural disaster struck?
WORMLEYSBURG — One local church is continuing its long tradition of cooking up a taste of Greek culture this weekend.
CARLISLE — Plans to redevelop blighted industrial areas of Carlisle were on display Tuesday in two separate meetings that the plan's developer…
SILVER SPRING TOWNSHIP — An expansion project for the Silver Spring Community Fire Company will move forward after more than $2 million was aw…
CARLISLE — A new ice cream shop officially opened in a familiar building Thursday.
CARLISLE — After a year off the course, the Shomaker Classic will hit the links once again in July. This year the golf tournament will benefit…
CARLISLE — One local woman's wits and ability to remain calm under pressure will soon be broadcast to a national audience on the game show "Je…
SILVER SPRING TOWNSHIP — Plans to expand two schools in the Cumberland Valley School District moved forward as the school board voted Monday n…
As temperatures begin to rise and schools prepare to close, community pools across the Midstate are preparing for the onslaught of visitors.
LOWER ALLEN TOWNSHIP — Thanks to state grant funding, a new park in the Midstate is slated to break ground soon and open by summer 2015.
Tuesday's ruling from U.S. District Judge John E. Jones overturing Pennsylvania's ban on same-sex marriage could be a boon to local and state …
More than 3,000 homes were without power Tuesday evening as a broken line of storms brought high winds across the Midstate.
The fields may still be green, but farmers across the Midstate are preparing for strawberry season.
SILVER SPRING TOWNSHIP — In the first meeting in its new board room, the Cumberland Valley School District board of directors voted to approve…
HAMPDEN TOWNSHIP — A new playground is slated to open in Hampden Township, replacing the current playground that has served the community for …
CARLISLE — To commemorate the 50th birthday of the Ford Mustang during this week's Ford Nationals at the Carlisle Fairgrounds, Carlisle Bakery…
UPPER ALLEN TOWNSHIP — Nearly 1,000 people filled the Brubaker Auditorium at Messiah College on Thursday to give a little of their time to mak…
CARLISLE — It took just more than 7 hours and 26 miles for Carlisle native Harriette Line Thompson to gain the nation's attention.
The Sentinel is working on a story about care at Veterans Health Administration hospitals and clinics. We are searching for people who have us…
SILVER SPRING TOWNSHIP — On Wednesday, the Silver Spring Community Fire Company broke ground on an expansion to its firehouse.
SILVER SPRING TOWNSHIP — The Silver Spring Township Board of Supervisors is looking to find ways of abating unsafe and blighted properties.
CARLISLE - Pension reform was front and center at Thursday's Carlisle Area School District board of directors meeting.
COOKE TOWNSHIP — Most of Joseph Young's life has been spent serving in the military, and he became used to the routine and regiment. The trans…
SILVER SPRING TOWNSHIP — Cumberland Valley School District will move forward with a building project to help ease growing enrollment problems …
CARLISLE — A local nonprofit with the goal of feeding the hungry is reaching out to the community to help continue its mission.
MECHANICSBURG — Rain didn't dampen the spirits of those at Jubilee Day Thursday in downtown Mechanicsburg. Event organizers said this was one …
HAMPDEN TOWNSHIP – The American Red Cross is stepping in to help a Hampden Township man who has been displaced by a Sunday morning fire.
CARLISLE — Project SHARE remains in a time of need, but according to Partnership for Better Health, Project SHARE's funding from the group rem…
A chance of rain will hang over the Midstate most of the week, according to Ryan Coyle, abc27 meteorologist.
NEWVILLE — The Cumberland Drive-In has been using the same projector since its opening in 1952. That is all about to change today.
SILVER SPRING TOWNSHIP — A hiring center for a Sam's Club expected to bring nearly 200 new jobs to Cumberland County has officially opened.
HAMPDEN TOWNSHIP — The Hampden Township Board of Commissioners unanimously approved preliminary plans to open a new restaurant in Hampden Town…
School districts in the Midstate may see more funding for construction and renovation as a result of the state budget currently awaiting Gov. …
CARLISLE — Runners to your mark.
UPPER ALLEN TOWNSHIP — Messiah Lifeways is preparing to renovate and expand Messiah Village as part of its multi-phase, long-term plan to meet…
CARLISLE — After rain abruptly canceled the event last year, music once again filled the air at Dickinson College Sunday evening as the Harris…
HARRISBURG — The Pennsylvania Legislature passed a $29.1 billion budget early last week that could fund the government through June 30, 2015.
CARLISLE — One of the owners of a dachshund killed by a pit bull that broke loose in Thornwald Park in June has requested the borough look int…
SOUTH MIDDLETON TOWNSHIP — Racers took to the drag strip Sunday and put their driving to the test one-eighth of a mile at a time as South Moun…
MONROE TOWNSHIP — It has been a little more than two months since Brian and Laurie Mowery's 17-year-old son, Kyle, committed suicide.
SILVER SPRING TOWNSHIP — Some horses can count. Mr. Ed is famous for talking. But on Wednesday, a group of horses and their riders took to Hem…
SILVER SPRING TOWNSHIP — Two road closures may affect travel in Silver Spring Township.
Identity theft accounted for $24.7 billion in financial losses for 16.6 million people in 2012, according to the Bureau of Justice Statistics.…
SHIPPENSBURG — Competitors put their blue-collar prowess to the test Monday night as the skid loader rodeo and barnyard Olympics returned to t…
In an effort to combat what Cumberland County District Attorney David Freed described as rising abuse of prescription drugs in the Midstate, 1…
SOUTH MIDDLETON TOWNSHIP — According to 19th century philosopher Henry David Thoreau, many men go fishing their entire lives without knowing i…
Power has been restored to nearly all of the 4,000 homes in Cumberland County left without electricity after severe storms tore through the Mi…
State Rep. Stephen Bloom, R-North Middleton Township, introduced a bill that he says will help fix the conflict of "taxpayer-funded advertisin…
CARLISLE — Non-union employees of Cumberland County may soon see a slight bump in pay.
CARLISLE — Cumberland County is looking to add new ways for parents to make child support payments.
CARLISLE — The Cumberland County commissioners and the Cumberland County Library System are expected to soon take steps to begin what is being…
SILVER SPRING TOWNSHIP — Starbucks and Chipotle are headed to the Carlisle Pike next to Lawrence Chevrolet across from ABC West Lanes.
SILVER SPRING TOWNSHIP — A new contract has been approved at Cumberland Valley School District keeping teachers and staff on the job through t…
SILVER SPRING TOWNSHIP — Cities and towns across the country took a few hours Tuesday evening to celebrate a sense of community while hoping t…
LOWER ALLEN TOWNSHIP — The annual Lisburn Community Fire Company's Old Time Festival kicked off Wednesday evening, continuing a long-standing …
CARLISLE — A local nonprofit dedicated to providing food to those in need reached out to the local community Thursday to find ways of better s…
HAMPDEN TOWNSHIP  — A new cancer treatment center is poised to open Monday, and officials hope it will bring a new level of care to Midstate p…
MIDDLESEX TOWNSHIP — A large greenhouse meant to grow organic produce is beginning to take root in the Midstate.
SILVER SPRING TOWNSHIP — One local company is a brewing up a taste of local agriculture with a special ale featuring hops grown and harvested …
CARLISLE — A Midstate social club has stepped up and donated several thousand dollars to help a Carlisle teenager as he recovers from a debili…
CARLISLE — Love it or hate it, the road diet is here to stay. However, the Carlisle Borough Council is looking for ways to assess and tweak th…
LOWER ALLEN TOWNSHIP — An outdoor hunting and fishing supply retail chain is one step closer to coming to fruition in the Midstate.
CARLISLE — There were nearly 2,000 fares aboard the new Capital Area Transit Carlisle Circulator buses during the first three months of the mu…
CARLISLE — Organizers say the first official community garden in Carlisle has provided a bounty of camaraderie after sparking a change in the …
CARLISLE — A Midstate chef is planning to host a cookout for the homeless and hungry of Carlisle.
CARLISLE — Cleanup is ongoing at the former Lear site, according to Carlisle Events spokesman Mike Garland. Residents should see major improve…
Nearly 40,000 American lives are ended each year due to suicide — more than motor vehicle deaths and more than double the number of homicide v…
Local groups across the Midstate are working to stem the rising tide of suicide, which national officials say has become an under-recognized p…
Object: Walnut Street Bridge
SOUTH MIDDLETON TOWNSHIP — School may have started across the Midstate last week, but summer in South Middleton Township doesn't end until aft…
Object: Shippensburg University Old Main
CARLISLE — Outdoor enthusiasts take note: the three-day Carlisle Sports and Outdoor Show kicks off Friday.
The Midstate on Tuesday reached its 10th day of 90-degree or higher temperatures this year. According to abc27 meteorologist Ryan Coyle, Septe…
LEMOYNE — Recently the Borough of Lemoyne increased the cost of parking tickets, but borough officials say the hefty, headline grabbing maximu…
SOUTH MIDDLETON TOWNSHIP — A nearly four-hour delay in response time is being blamed on confusion about the state of a man found lying along t…
CARLISLE — The Carlisle Borough Council Thursday approved a preliminary land development plan for an access road to the proposed Goodman Birtc…
A strain of a virus resulting in higher than usual numbers of children being treated for severe respiratory illness across the Midwest may hav…
CARLISLE — Sadler Health Centeris once again seeing adult patients. However, officials caution that the health center is still rebuilding its …
CARLISLE — Drivers in downtown Carlisle can now turn to their smartphone to pay for parking.
Societal views on gender roles have to change for domestic violence to be stopped before it happens, according to members of the Pennsylvania …
SILVER SPRING TOWNSHIP — Plans for two new school buildings moved forward at Monday night's meeting of the Cumberland Valley School District's…
MIDDLESEX TOWNSHIP — The U.S. Army Heritage Education Center is $2 million closer to completing an $8.5 million expansion thanks to a state gr…
CARLISLE — A PennDOT study shows the Carlisle "road diet" has not deterred people from traveling through downtown Carlisle, but they are getti…
Schools are considered a gun-free zone under current Pennsylvania law.
Midstate emergency crews spent Sunday afternoon responding to a pair of hiking incidents on state-owned land — and first responders say the ne…
NEWVILLE — Carving pumpkins typically evokes images of parents helping children carve rudimentary shapes into the large orange squash to creat…
CARLISLE — A plan to use a portion of the Cave Hill Nature Center to dump clean fill from the upcoming turnpike expansion was approved Thursda…
CARLISLE — Joanne Fry speaks from experience.
Nearly 25 percent of all chemotherapy medicines in current development are in a pill form, according to a 2008 report from the National Compre…
SILVER SPRING TOWNSHIP — The Cumberland Valley School District appears to be headed toward building a new elementary school tailored to meet t…
CARLISLE — Carlisle is ripe with history, but some of those who contributed so much to help shape the borough tend to be forgotten. A new hist…
SILVER SPRING TOWNSHIP — Richard Hammon has resigned from his position as the superintendent of police in Silver Spring Township.
CARLISLE — It's budget time for local governments, and community organizations from across Carlisle are requesting funds from the borough.
CARLISLE — The Carlisle Police Department has stretched out onto the World Wide Web, all in an effort to better inform the public and potentia…
CARLISLE — The Carlisle Government Study Commission continues to refine a proposed home rule charter for borough governance in the run-up to a…
When a student fails a random drug test in the Cumberland Valley School District, he or she is given the option of reducing the punishment by …
More than 1 in 5 high school seniors across Pennsylvania reported recently using marijuana in 2013, according to a state survey.
CARLISLE — Police lights began flashing and the Carlisle High School Marching Band snapped to attention as the clock struck 7 p.m. Ghosts and …
SILVER SPRING TOWNSHIP — An increase to the fire tax in Silver Spring Township is being discussed as a way to help fund long-term capital proj…
CARLISLE — What should home rule government look like in the Borough of Carlisle? The Government Study Commission has wrestled with that quest…
CARLISLE — Drawing from the quote, "all that is necessary for the triumph of evil is that good men do nothing," Dickinson College is looking t…
A new law in Pennsylvania aims to restore public trust in the position of tax collector by adding new training and background check requirements.
CARLISLE — When 90-year-old local entrepreneur James Macdonald reflects on his life and legacy, he hopes he will be remembered for more than j…
CARLISLE — After years of being locked to the public, the original entrance to the Bosler Memorial Library will soon reopen, symbolizing the f…
SILVER SPRING TOWNSHIP — A fire tax increase is on the table in Silver Spring Township, with a decision expected in the coming weeks.
CARLISLE — As ghosts and goblins give way and children have their last tricks and treats, thoughts begin to turn to mistletoe, holly and the u…
CARLISLE — Downtown Carlisle offers diverse eating opportunities, but not every restaurant succeeds.
CARLISLE — The Pizza Grille, 1007 Ritner Highway, abruptly closed its doors last week due to a staffing change, but a manager with the local c…
MECHANICSBURG — According to author Phyllis Theroux, "to send a letter is a good way to go somewhere without moving anything but your heart." …
CARLISLE — When Guinness representatives and everyone at Market Cross Pub & Brewery raised their glasses Friday to salute Ken Chrosniak fo…
SHIPPENSBURG — According to early 20th century writer and philosopher G.K. Chesterton, "courage is almost a contradiction in terms. It means a…
CARLISLE — Sewer customers should expect to see rate increases as the borough plans to repair its aging sewer system in a project that could c…
In the battle of the seasons, winter is about to get the upper hand, according to abc27 meteorologist Eric Finkenbinder.
CARLISLE — For 10 years Carlisle CARES has provided emergency shelter for homeless individuals in the Midstate.
CARLISLE — The Carlisle Borough Council on Thursday adopted the 2009 International Fire Code, which updates several key areas of fire safety.
CARLISLE — What does it feel like to go one night without a warm bed and a roof over your head?