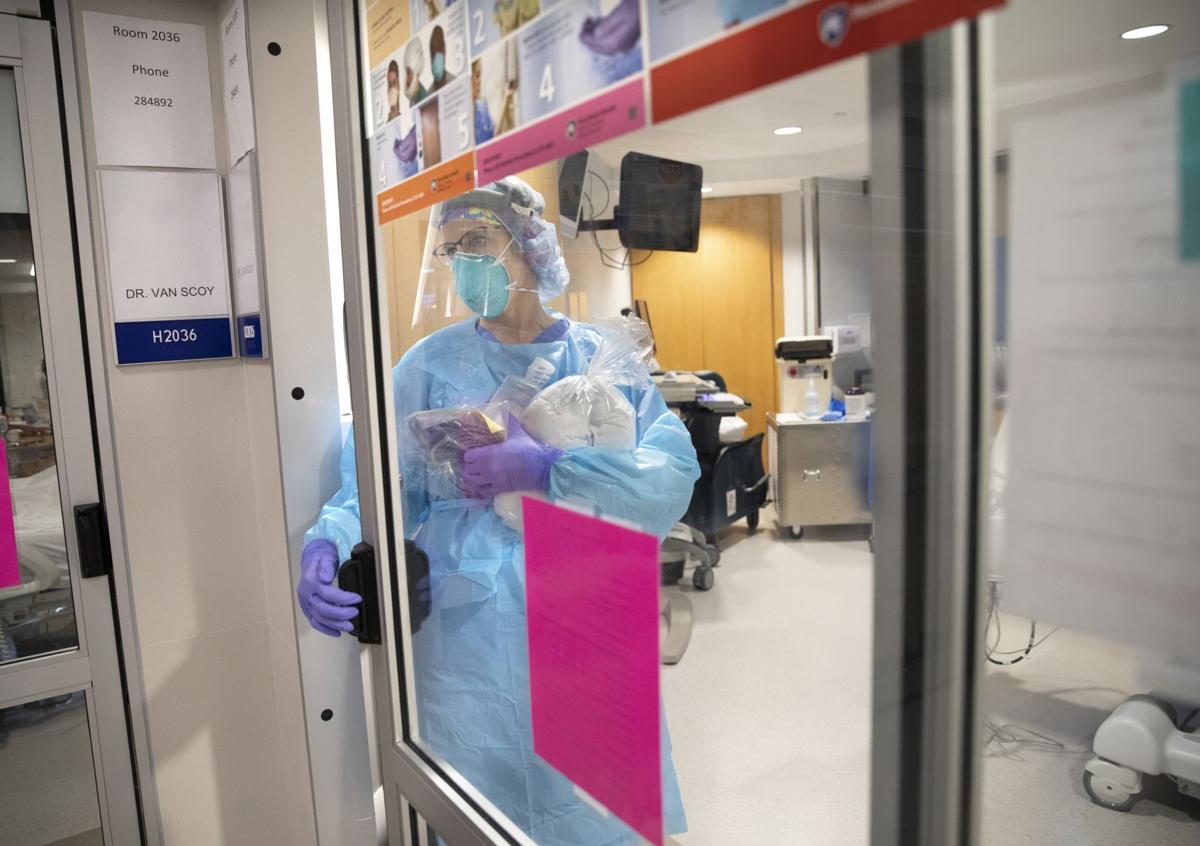 A study of finances at Pennsylvania hospitals during the first part of the COVID-19 pandemic has what one agency is calling "troubling indicators" regarding the future of health care.
The Pennsylvania Health Care Cost Containment Council, an independent state agency that collects data on finances and quality of care in the state health care industry, reported Thursday that acute care hospitals in the state saw lower operating margins and operating income during the fiscal year 2019 to fiscal year 2020.
"In FY20, 38% of Pennsylvania hospitals posted a negative operating margin, and 18% of Pennsylvania hospitals posted an operating margin between 0% and 4%," said Joe Martin, executive director for PHC4. "Thirty-eight percent of Pennsylvania hospitals posted a negative total margin, and 17% of Pennsylvania hospitals posted a total margin between 0% and 4%. These are very troubling indicators."
According to PHC4, the operating margin represents revenue received for patient care, minus related expenses, and the total margin includes the operating margin plus revenue and expenses for all other facets of acute care hospital activity. Revenue in the total margin would also factor in investment, income, endowments, charitable contributions and other revenue not directly related to patient care, according to the agency.
Net patient revenue would likely have been down across the board in 2020 because of the statewide lockdown and push to save medical equipment and masks that would have prevented patients from undergoing elective surgeries.
Overall across the state, the agency said statewide operating income decreased from $2.8 billion in fiscal year 2019 to $1.9 billion in fiscal year 2020, and as a result, the statewide average operating margin decreased from 5.61% in fiscal year 2019 to 3.73% in fiscal year 2020.
The agency said that during this time, the revenue hospitals received for patient care decreased 2%, while the statewide percentage of uncompensated care to net patient revenue increased from 1.72% the previous fiscal year to 1.73% in fiscal year 2020.
"This significant change in operating and total margins reflects the financial impact on hospitals due to the pandemic COVID 19 crisis," Martin said. "Many hospitals will face serious financial challenges as Pennsylvania works to mitigate the fiscal impact of the epidemic."
Local hospitals
While the report showed statewide averages slipping into troubling territory, most of the acute care hospitals serving Cumberland County residents saw operating margins around 10%.
UPMC Carlisle had an operating margin of 10.94% in fiscal year 2020 as its net patient revenue grew from $123 million in 2019 to $125 million in 2020 and its operating expenses remained steady at $114 million, the same level of expenses as in 2018. Though there was a jump in expenses from fiscal year 2017 to 2018 for UPMC Carlisle, there was also a corresponding jump in patient revenue during the last three years, rising by 8.74% from $99 million in 2017.
Operating expenses also climbed at UPMC Pinnacle's hospitals in Harrisburg and the West Shore — the agency groups those hospitals together in its figures — though the net patient revenue decreased in fiscal year 2020. UPMC Pinnacle saw this group of hospitals' revenue fall from $1.07 billion in 2019 to $1.037 billion in 2020, while its operating expenses grew from $947 million to $958 million in that same time frame. Despite that, the hospitals saw an operating margin of 11.42%, well above the operating margins of most other hospitals in the region, save for WellSpan Gettysburg, whose operating margin was 16.87% in fiscal year 2020.
Holy Spirit Hospital, when it was under ownership of Geisinger, had struggled with its operating margin before the COVID-19 outbreak, with operating expenses far outpacing the net patient revenue. In fiscal year 2018, operating expenses were $426 million, while net patient revenue was $297 million.
While the net patient revenue for the hospital, now owned by Penn State Health, decreased to $292 million during the pandemic, the hospital's operating expenses decreased much further over the years, falling to $281 million in 2020. Because of the decrease in expenses, Holy Spirit had an operating margin of 9.85% in 2020.
While most of the region's acute care hospitals saw at least a 5% operating margin — with Chambersburg Hospital seeing 9.45% and Penn State Milton S. Hershey Medical Center seeing 10.89% — a few others in the region reflect the worries of PHC4. UPMC Memorial in York had an operating margin of 3.49%, while OSS Orthopaedic in York, WellSpan Ephrata and WellSpan Good Samaritan in Lebanon all saw negative operating margins between -0.71% and -1.61%.
The Fulton County Medical Center by far suffered the most in the region, reporting a -14.71% operating margin in fiscal year 2020 and a total operating margin at -1.89%. That medical center saw its operating expenses rise by 6.19% in the last three years, while its net patient revenue grew by 1.74% in three years and fell during the last pandemic year.