Tyson Foods Inc. is joining Perdue with a recall of some of its products that may contain hard plastic and were sent to schools across the country.
Tyson last week announced the recall of about 190,757 pounds of ready-to-eat chicken fritter products that were produced on Feb. 28. The products came in 32.18-pound cases containing four 8.2-pound bags of "Fully Cooked, Whole Grain Crispy Chicken Chunk Fritters-CN" and case code 0599NHL02.
The products were shipped to institutional food service locations nationwide and distributed to institutions, including schools. The sale was not part of food provided by the USDA for the National School Lunch Program, according to the U.S. Department of Agriculture's Food Safety and Inspection Service.
The inspection service said it was notified of the problem on June 5 when Tyson Foods received three consumer complaints from schools of foreign material in the breaded chicken fritter product.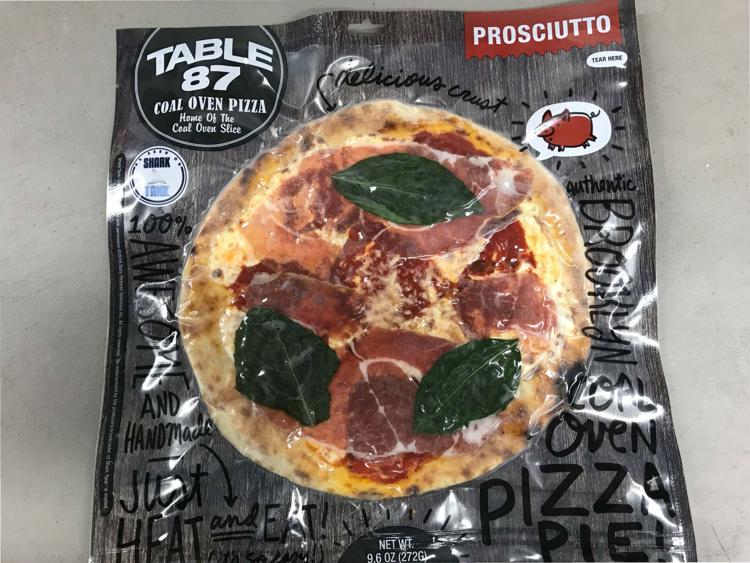 The inspection service also reported last week that Table 87 Frozen LLC is recalling 649 pounds of frozen pizza products that contain pork that were produced without federal inspection.
The products were produced on April 1 through June 4 and came in 9.6-ounce plastic shrink-wrapped packages containing a single personal size pizza. The "Table 87 Coal Oven Pizza Home of the Coal Oven Slice Prosciutto" pizza was sold with a UPC code of 804879558286 and 10804879558283.
The items were shipped to retail and wholesale locations nationwide and were also sold online.
The problem was discovered on June 4 when the New York State Department of Agriculture and Markets contacted the inspection service as to whether the plant was operating under a USDA Grant of Inspection.
The possible contamination of Hepatitis A has resulted in the recall of at least two blackberry products, according to the U.S. Food and Drug Administration.
You have free articles remaining.
Last week, the Kroger Co. announced it is recalling its Private Selection Frozen Triple Berry Medley in 48-ounce and 16-ounce sizes, and its Private Selection Frozen Blackberries manufactured by Townsend Farms due to possible Hepatitis A contamination. Townsend Farms this week also announced its recall of blackberry products sold at Costco in areas of California and Hawaii.
The Kroger recall was initiated after Kroger was informed by the FDA that a sample of the frozen berries was tested and found to be contaminated with Hepatitis A. The products have best by dates of June 19, 2020, or July 7, 2020, with UPC codes of 0001111079120, 0001111087808 or 0001111087809.
Kroger said it has removed the potentially affected items from store shelves and initiated a customer recall notification system that alerts customers who may have purchased the product. Customers who have purchased the recalled products should not consume them and should return them to a store for a full refund.
Exposure to the Hepatitis A virus can range from a mild illness lasting a few weeks to a serious illness lasting several months. Illness generally occurs within 15 to 50 days of exposure and includes fatigue, abdominal pain, jaundice, abnormal liver tests, dark urine or pale stool. A vaccination can prevent illness if given within two weeks of exposure to a contaminated food.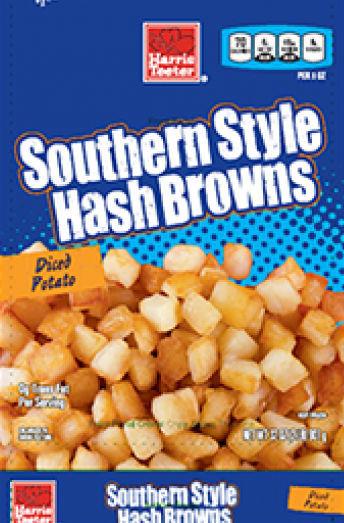 Extraneous golf ball materials have led to the recall of frozen hash brown products from McCain Foods USA Inc.
The FDA announced the recall, with McCain Foods saying that the golf ball materials may have been inadvertently harvested with potatoes used to make the recalled products. Consumption of the products may pose a choking hazard or other physical injury to the mouth.
There have been no reported injuries associated with consumption of the products.
The recalled products include Roundy's Brand 2-pound bag of frozen Southern Style Hash Browns (UPC 001115055019) and Harris Teeter Brand 2-pound bag of frozen Southern Style Has Browns (UPC 007203649020).
Roundy's products were distributed in Illinois and Wisconsin, and the Harris Teeter products were distributed in Maryland, Virginia, Delaware, Washington D.C., and other states on the East Coast. Products were manufactured on Jan. 19.