Two companies are recalling multiple products due to undeclared peanuts on the ingredient labels, the Food and Drug Administration announced Tuesday.
RxBar is recalling certain varieties of its bars due to the oversight. The products are safe to consume for those without a peanut allergy.
Varieties in the recall include its apple cinnamon, blueberry, chocolate chip, chocolate hazelnut, chocolate sea salt, coconut chocolate, coffee chocolate, mango pineapple, maple sea salt, mint chocolate, mixed berry and pumpkin spice bars. Also included are RxBar Kids products: apple cinnamon raisin, berry blast and chocolate chip.
The FDA said RxBar identified the potential for peanuts in two varieties, chocolate sea salt and coconut chocolate, in December and initiated a recall of those products. The company has expanded the recall after receiving information about allergic reactions to additional varieties, the FDA said.
The FDA concluded that the issues stem from a specific ingredient supplied by a third party. RxBar changed suppliers for the ingredient when the issue arose.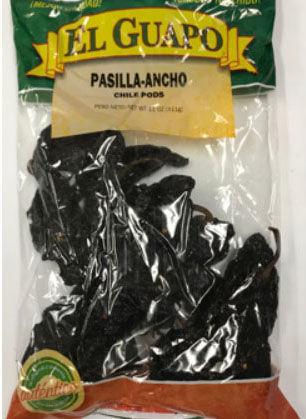 Mojave Foods Corp. is also voluntarily recalling some of its products due to unlabeled peanuts.
Mojave Foods is recalling El Guapo Chile Habanero and Chile Pasilla-Ancho pouches, which come in 0.5 ounces, 2 ounces, 7.5 ounces and 11 ounces. Best by dates for the 0.5-ounce pouches range from April 2019 to June 2020, and best by dates for the other, larger pouches are in June 2020.
The recall does not affect any other package sizes, and Mojave Foods has not received any notice of allergic reactions to date.
Consumers with questions can call the company's consumer affairs at 1-800-635-2867. For more information on individual products recalled, check out the FDA website.