Among the recalls announced last week by the U.S. Food and Drug Administration are food with undeclared ingredients and more eye drops with sterility concerns.
Probar LLC issued a voluntary recall of select flavors and lots of Meal bars, including Chocolate Coconut, Peanut Butter Chocolate Chip, Original Trail Mix, Wholeberry Blast and Superfood Slam due to the possible presence of undeclared milk and soy.
The products are safe to consume for those who do not have milk or soy allergies.
The company said it has only received one report of an illness.
Consumers can call Probar at 1-800-921-2294 for more information and how to return the product for a full refund.

DaVinci Laboratories, a division of FoodScience Corp., is recalling 256 bottles of Omega-3 1000 that may be labeled as Dim Plex.
A small number of bottles may contain undeclared fish — anchovy and sardines, according to the FDA.
The product has a lot number of 35532200 and 0522 expiration date on the side of the label.
You have free articles remaining.
The UPC code on the Dim Plex label is 026664273161.
The company reported receiving a customer complaint, though no illnesses have been reported.
Consumers can contact DaVinci Laboratories at 1-800-325-1776 to arrange for a return and replacement product.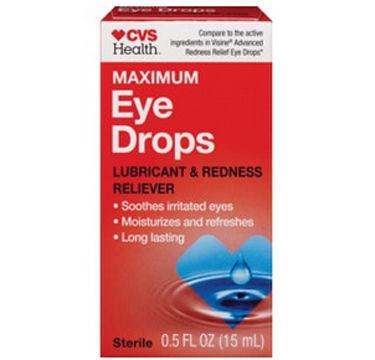 CVS products are among the latest involved in the Altair Pharmaceuticals Inc. recall of its over-the-counter eye drops.
Altair previously announced a recall regarding the sufficiency of quality assurance controls over manufacturing systems. The FDA determined the issues indicate a lack of sterility assurance, and use of the affected products could result in serious infections.
Among the latest products involved in the recall are CVS Health's Natural Tears Lubricant Eye Drops Preservative Free, Eye Drops for Mild to Moderate Dry Eye, Lubricant Eye Drops for Mild to Moderate Dry Eye, Dry Eye Relief Eye Drops, Preservative Free Lubricant Eye Drops Sensitive Solution, Preservative Free Lubricant Gel Drops Dry Eye, Lubricating Gel Drops for Anytime Use, Overnight Lubricating Eye Ointment, Lubricant Eye Ointment, Extra Strength Lubricant Gel Drops, Fast Acting Lubricant Eye Drops Dry Eye Therapy, Preservative Free Lubricant Eye Drops Advanced Relief, Multi-Action Relief Drops, Maximum Redness Relief Eye Drops and Redness Relief. For lot numbers, expiration dates and a complete product list, check out the FDA's website.
Another recall comes from Baumer Foods Inc., which is recalling 10-ounce Pics Soy Sauce because it may contain undeclared fish.
The soy sauce was distributed in some areas of the country, including Pennsylvania and upstate New York. The affected product was sold in 10-ounce glass bottles with a UPC label of 0-41735-00794 and a Best By of March 28, 2021.
Consumers should contact Baumer Foods at 504-428-5761, ext. 1473, for a replacement.