A week after the U.S. Food and Drug Administration issued a safety alert about asbestos being found in three makeup products — and after the company initially refused to comply with FDA's request — Claire's on Tuesday finally recalled three of its makeup products, though it insists it has confidence in the products.
Claire's announced the voluntary recall of its eyeshadow, compact powder and contour palette, which were offered for sale between October 2016 and March 2019. For information on lot numbers and UPC codes, visit the FDA website at www.fda.gov.
The recall stemmed from a 2017 investigation into other cosmetic products from Claire's and Justice, where the FDA said the products tested positive for asbestos. Claire's initial refusal to comply led the FDA in early March to declare it will take new steps to protect consumers of the cosmetic industry.
Any consumers who have purchased the three products from Claire's can return them to a store for a full refund. For more information, contact Claire's at 800-252-4737, option 2.
The eye drops are used to treat high intraocular pressure, but the company said it could contain higher levels of benzalkonium chloride than is typical, which could result in irreversible dry eye syndrome. Dry eye requires lifelong medical intervention and can lead to pain and blindness if left unmanaged in pets, according to the FDA.
Stokes has received eight complaints of eye irritation, though it said that is a common side effect of the solution.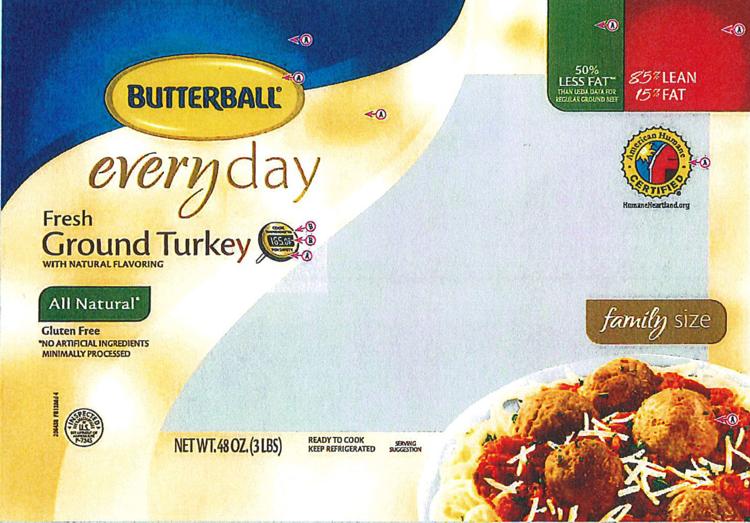 The U.S. Department of Agriculture's Food Safety and Inspection Service also announced a number of food recalls, including Butterball's recall of turkey products due to possible salmonella contamination.
Butterball is recalling 78,164 pounds of raw ground turkey products that may be contaminated with salmonella schwarzengrund. The prepackaged raw turkey was produced on July 7, 2018.
The products in the recall are:
48-ounce and 16-ounce trays of Butterball fresh ground turkey with natural flavoring (85 percent lean, and 93 percent lean) with sell or freeze by date of July 26, 2018.
48-ounce tray of Kroger Ground Turkey Fresh 85 percent lean with sell or freeze by date of July 26, 2018
48-ounce tray of Food Lion 15 percent fat ground turkey with natural flavorings with sell or freeze by date of July 26, 2018
The recall is part of a Wisconsin investigation into the multistate outbreak of salmonella schwarzengrund illnesses involving five case patients from two states. Butterball samples were collected from a residence where four of the case patients live.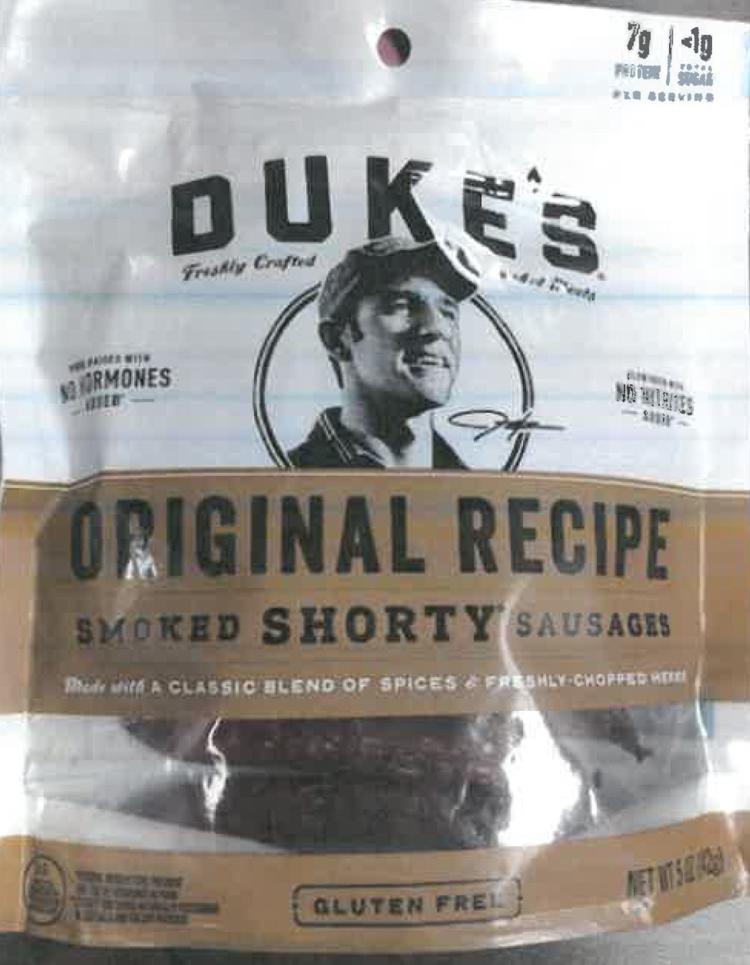 Another meat product was recalled due to possible product contamination and tampering during the production process, according to FSIS.
Monogram Meat Snacks LLC is recalling 191,929 pounds of ready-to-eat pork sausage products that were produced and packaged for Conagra Brand/Duke's Meats Corp. between Jan. 16 and March 7.
The products subject to the recall are mostly 5-ounce bags of smoked shorty sausages in flavors: hickory peach BBQ, hot & spicy, Cajun style andouille, hatch green chile and original recipe.
The problem was discovered on March 11, but no confirmed reports of adverse reactions have been reported.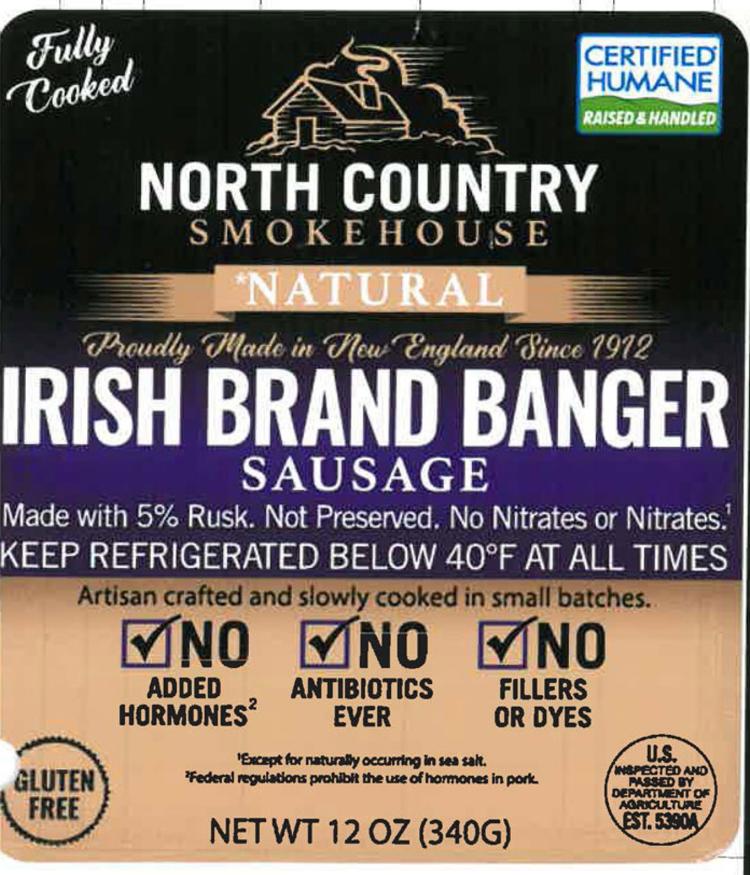 FSIS said North Country Smokehouse is also recalling 2,601 pounds of its pork sausage products due to misbranding. The company labeled its product as gluten-free, but FSIS said the product contains wheat.
The ready-to-eat pork banger sausage items were produced on Feb. 13 and comes in 12-ounce bags with four pieces of North Country Smokehouse Natural Irish Brand Banger Sausage, with a use by date of April 15.
There have been no confirmed reports of adverse reactions. The product is safe to consume for those who do not have gluten allergies.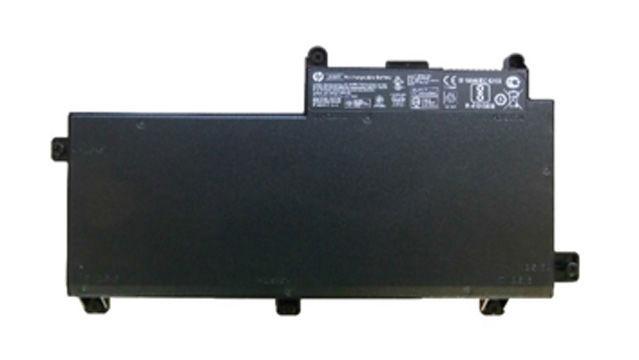 In addition to food products, the U.S. Consumer Product Safety Commission this week also announced two recalls of products due to burn or laceration hazards.
HP previously announced on Jan. 17 — but the commission announced this week after a delay due to the partial government shutdown — that it is expanding a recall involving lithium-ion batteries for HP commercial notebook computers and mobile workstations that were shipped or sold as accessories.
According to HP, the lithium-ion batteries can overheat, posting burn and fire hazards. HP has received eight reports of battery packs in the U.S. overheating, melting or charring, including one report of a minor injury and two reports of property damage totaling $1,100.
Consumers should immediately visit www.HP.com/go/batteryprogram2018 to see if their battery is included in the recall, and for instructions on how to enable "battery safety mode" if the battery is included. HP will provide free battery replacement services by an authorized technician.
For more information, call HP at 866-671-7362.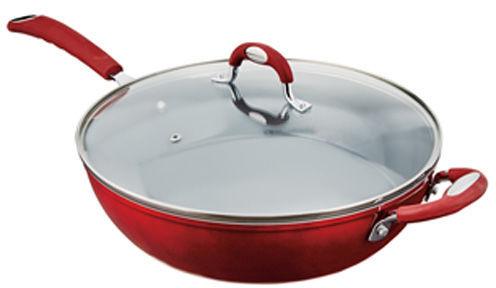 The commission also announced this week that H-E-B is recalling its Kitchen & Table 5.5-quart saute pan with glass lid because the glass lid can crack or shatter during normal use, posing a laceration hazard.
H-E-B has received eight reports of the glass lid cracking or shattering, including one report of an eye injury. The products were sold online at www.heb.com from May 2018 to January.
Only pans with a date code of May 2018 to December 2018 are included in the recall.
For more information, call H-E-B at 855-432-4438.