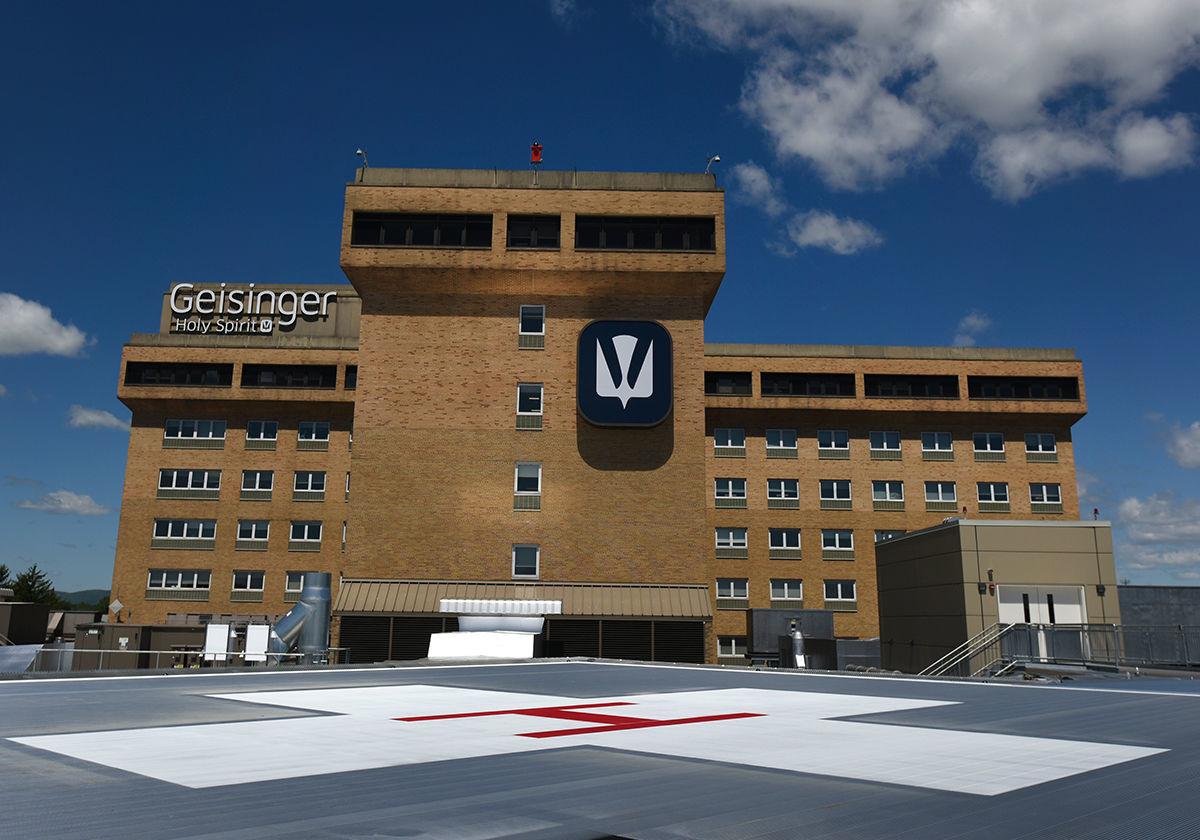 Even as Penn State Health works to open its new Hampden Medical Center in summer 2021, CEO Steve Massini said another opportunity on the West Shore piqued the health system's interest — owning Holy Spirit Health System.
"It's something we've thought about for a long time," he said. "The reaching of an agreement occurred over the past couple months."
Penn State Health and Holy Spirit's current owner, Geisinger, on Tuesday announced they have signed a letter of intent to transfer ownership to Penn State Health. Holy Spirit had operated on its own for decades before Geisinger put it under its umbrella in October 2014.
Depending on the regulatory timetable and approval, the transaction could be completed by June 30, 2020.
"We're always looking for opportunities to expand services in that community," Massini said.
Both UPMC Pinnacle and Penn State Health say one reason stood out as they considered a location for their new hospitals in Cumberland County: …
The announcement comes after a number of agreements this year in which Penn State Health steadily increased its presence in the Holy Spirit Health System. Under an agreement that took effect on Sept. 1, five former Geisinger Holy Spirit clinicians became employed by Penn State Health, and four cardiothoracic surgeons from Penn State Health Milton S. Hershey Medical Center started providing cardiac surgery services at Holy Spirit facilities, with other physicians expected to join them later in the year.
The build-up of cardiothoracic staff from Penn State Health came after an agreement in June that expanded Penn State Health's neurosurgical care to patients at Holy Spirit. In that agreement, Penn State Health neurosurgeons and advanced practice providers started providing clinical and surgical care at Holy Spirit.
Though Penn State Health will only solidify its presence on the West Shore once the Hampden Medical Center is completed, Massini said owning Holy Spirit Health System brings additional benefits.
The transfer of ownership is expected to include Holy Spirit Hospital, its affiliated outpatient practices and urgent care centers, as well as West Shore EMS and the Ortenzio Heart Center.
Hospital data from the Pennsylvania Health Care Cost Containment Council (PHC4) for the 2017-2018 fiscal year shows Geisinger Holy Spirit running a 41 percent loss, having taken in $297 million in patient revenue for the fiscal year vs. $426 million in operating expenses.
It's those additional services that Massini said will help lay a groundwork for services that could aid Hampden Medical Center when it starts serving patients, as well as prevent the duplication of services that would have occurred if Geisinger continued to own and operate Holy Spirit.
"It's a little early to tell what services we'll have at either of the hospitals, but there will be an opportunity to grow services," Massini said.
Proximity
When Hampden Medical Center opens, it will mean Penn State Health will own two hospitals in very close proximity to one another. Massini, however, said he believes the area has a need for more than just the 108 beds that will be at the new hospital. By owning both hospitals, he said that need would immediately be covered instead of relying on future expansion at Hampden Medical Center.
Penn State Health announced plans on Monday to build a new hospital outside Lancaster, just over a year after its announcement of the new Hamp…
He also cited UPMC Pinnacle, which owns its UPMC Pinnacle West Shore and UPMC Pinnacle Carlisle hospitals in one county, as an example of how a health system can run two hospitals in relative close proximity.
Whatever happens to Holy Spirit Health System under new ownership, Massini said it's in Penn State Health's interest to keep Holy Spirit's current staff employed.
"Our interest is not to downsize them," he said, adding that as Penn State Health and Hampden Medical Center expand, there will be opportunities for Holy Spirit's staff to work anywhere in the health system.
According to Geisinger President and CEO Jaewon Ryu, Penn State Health was the right organization to make the agreement, which would make Penn State Health the sole corporate member of Holy Spirit Health System.
"We already work together on programs such as neurosurgery and cardiothoracic surgery in the Harrisburg region. This is a positive next step for Holy Spirit to continue its legacy of providing quality, compassionate care to this community," Ryu said in a news release.
Penn State Health also said in its news release that it will honor Holy Spirit's Catholic tradition and sponsorship by the Sisters of Christian Charity, much like it did when it added St. Joseph Regional Health Network in Berks County in 2015.