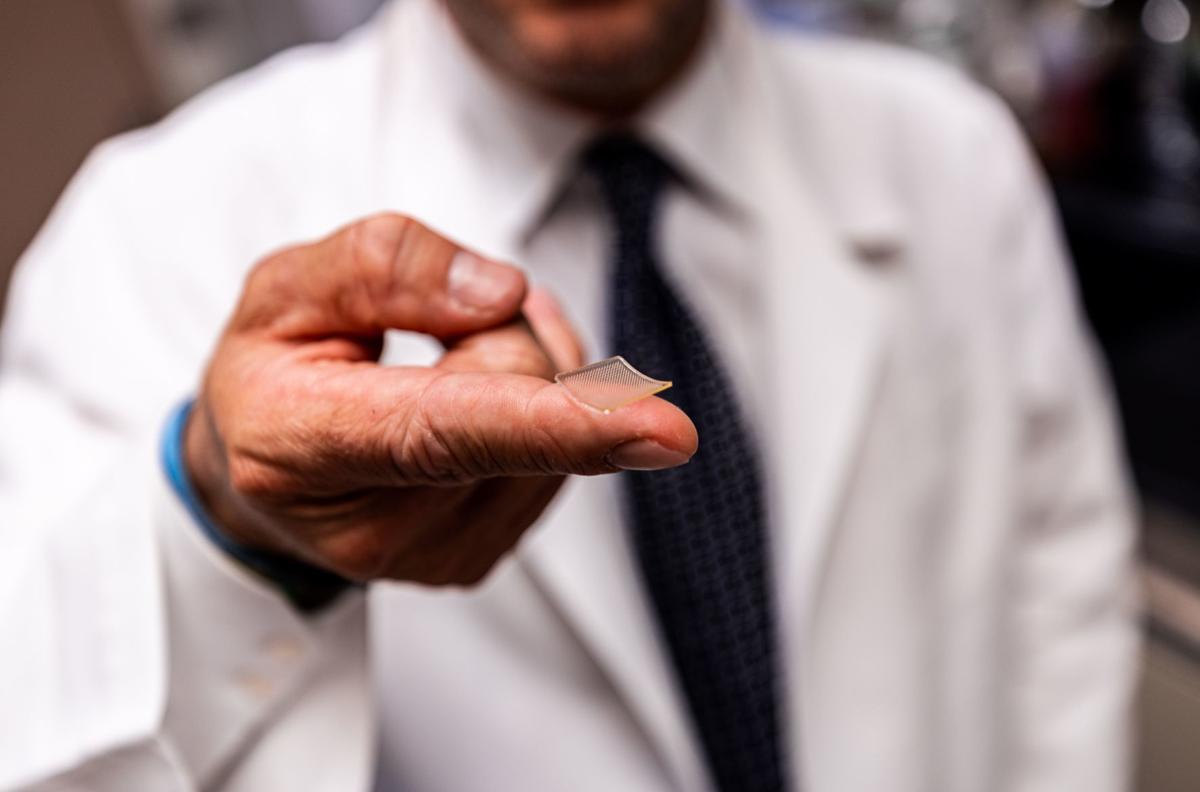 UPMC announced Thursday that University of Pittsburgh School of Medicine scientists have developed a potential vaccine for the coronavirus.
The vaccine has only been tested so far on mice, the scientists reported in a paper that appeared Thursday in EBioMedicine. According to UPMC, researchers were able to act quickly because they had already laid the groundwork for a vaccine during earlier coronavirus epidemics, including SARS and MERS.
The authors are in the process of applying for an investigational new drug approval from the U.S. Food and Drug Administration in anticipation of starting a phase one human clinical trial in the next few months.
"We had previous experience on SARS-CoV in 2003 and MERS-CoV in 2014. These two viruses, which are closely related to SARS-CoV-2, teach us that a particular protein, called a spike protein, is important for inducing immunity against the virus. We knew exactly where to fight this new virus," said co-senior author Dr. Andrea Gambotto, associate professor of surgery at the Pitt School of Medicine. "That's why it's important to fund vaccine research. You never know where the next pandemic will come from."
When tested in mice, the vaccine was delivered through a fingertip-sized patch and produces antibodies specific to the novel coronavirus at quantities thought to be sufficient for neutralizing the virus.
The patch is a microneedle array, which has 400 tiny needles that deliver the spike protein pieces into the skin, where the immune reaction is strongest, according to researchers. The patch would go on like a Band-Aid and the needles, made of sugar and protein pieces, would dissolve into the skin.
Researchers said that once manufactured, the vaccine can sit at room temperature until it's needed, eliminating the need for refrigeration during transport or storage.
According to the research, the vaccine produced a sufficient level of antibodies within two weeks, though the animals have not yet been tracked long-term.
"Testing in patients would typically require at least a year and probably longer," said co-author Dr. Louis Falo, professor and chair of dermatology at Pitt's School of Medicine and UPMC. "This particular situation is different from anything we've ever seen, so we don't know how long the clinical development process will take. Recently announced revisions to the normal processes suggest we may be able to advance this faster."
Concerned about COVID-19?
Sign up now to get the most recent coronavirus headlines and other important local and national news sent to your email inbox daily.