A U.S. health panel wants to widen the number of Americans offered yearly scans for lung cancer by opening the screening to less-heavy smokers.
New numbers on the global AIDS epidemic show some big successes, such as fewer deaths and new infections. But there are also some tragic failu…
Undeclared ingredients resulted in a number of food recalls in the last week, according to the U.S. Food and Drug Administration.
At least 285 U.S. children have developed a serious inflammatory condition linked to the coronavirus and while most recovered, the potential f…
U.S. public health officials are closer to identifying a road map for curbing the rising rates of syphilis infections in newborn babies, but w…
A large international study has discovered an association between consuming a higher amount of dairy — especially whole-fat varieties — and lo…
Two children's medicines are among the latest recalls announced by government agencies in the last week.
The current news cycle provides frequent reminders that families are facing difficult times related to the COVID-19 pandemic, economic insecur…
RALEIGH, N.C. — One of the most confusing aspects of COVID-19 is its tendency to spread when people don't have symptoms, but a new study from …
What are the potential long-term effects of having COVID-19?
Possible contamination with salmonella and E. coli have led to two food recalls within the last week.
A grim blame game with partisan overtones is breaking out over COVID-19 deaths among nursing home residents, a tiny slice of the population th…
How accurate are the coronavirus tests used in the U.S.?
Federal health authorities have received reports of nearly 26,000 nursing home residents dying from COVID-19, according to materials prepared …
Doctors are reporting success with newer drugs that control certain types of cancer better, reduce the risk it will come back and make treatme…
Conagra Brands Inc. last week expanded a recall of Healthy Choice products after more "power bowls" were found to contain small rocks.
Summer is just around the corner and while many families are looking forward to the end of online schooling, they may be wondering what summer…

Giesswein Plastic Surgery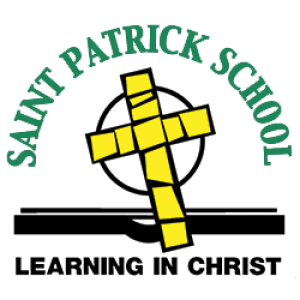 Among the consumer products recalled over the last two weeks are chests with tip-over hazards, magnet toys and a child swing with a fall hazard.
More than three weeks after Brandon Bell stopped showing up at a New York office that serves people with schizophrenia, employees finally loca…
Undeclared allergens were the reason for the majority of food recalls over the last two weeks.
One week ago, from the time I began writing this article, I would have been in school with my friends spending every free moment discussing th…
An experimental vaccine against the coronavirus showed encouraging results in very early testing, triggering hoped-for immune responses in eig…
Skin doctors suddenly are looking at a lot of toes — whether by emailed picture or video visit — as concern grows that for some people, a sign…