T.S. Eliot may have said that "April is the cruelest month," but for many students, the cruelest month is May.
U.S. health officials have authorized two more over-the-counter COVID-19 tests that can be used at home to get quick results.
WASHINGTON — The pandemic's stress on the nation's health system has amplified challenges in rising rates of sexually transmitted infections, …
A year after COVID-19 upended life for millions of Americans, there are troubling signs that the coronavirus may have also slowed progress aga…
With the memory of the pandemic's toll in nursing homes still raw, the COVID-19 relief law is offering states a generous funding boost for hom…
Coupled with earlier missteps in reporting data and a recent blood clot scare, experts said the new stumble could cause lasting harm to the sh…
AstraZeneca's COVID-19 vaccine provided strong protection against sickness and eliminated hospitalizations and deaths from the disease across …
Mild weather and rising temperatures may be a welcome herald to the first day of spring this week, but those who suffer from spring allergies …
A quarter of a peanut can cause some people with allergies to go into anaphylactic shock. A new oral immunotherapy, however, aims to prevent t…
WASHINGTON — While the world is understandably focused on countering the coronavirus pandemic, a secondary global public health crisis has bee…
John Abraham's colonoscopy was postponed for several months because of the pandemic. When he finally got it, doctors found a growth too big to…
"Heavy alcohol consumption isn't healthy for anyone, but for women, there are added health risks."
There was no reason to celebrate on Rachel Van Lear's anniversary. The same day a global pandemic was declared, she developed symptoms of COVI…
Dr. Jennifer Haythe, Cardiologist at Columbia University's Irving Medical Center, joined Wake Up With Cheddar to discuss CDC guidance for peop…
Getting a mammogram or other cancer check soon after a COVID-19 vaccination? Be sure to tell the doctor about the shot to avoid false alarm ov…
NEW YORK — Fully vaccinated Americans can gather with other vaccinated people indoors without wearing a mask or social distancing, according t…
The AP is answering your questions about the coronavirus in this series. Submit them at: FactCheck@AP.org.
"By promoting vaping to a young, impressionable audience from a position of fame, these women added one more appeal to the already dangerously…
Independent advisers to the FDA will recommend Friday if there's enough evidence to allow widespread use of J&J's vaccine, setting the sta…
Health officials around the world are racing to vaccinate enough people to stop the spread of COVID-19, but what qualifies as "enough" is stil…


Giesswein Plastic Surgery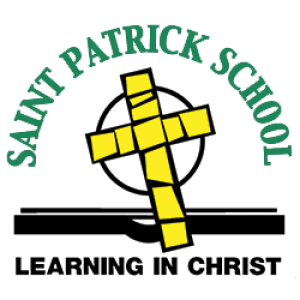 Mike Bowen's warehouse outside Fort Worth, Texas, was piled high with cases of medical-grade N95 face masks. His company, Prestige Ameritech, …
One patient threatened to shoot Dr. Terry Hunt if physical therapy didn't relieve his pain as effectively as opioids did. Another harassed his…
Evidence is mounting that having COVID-19 may not protect against getting infected again with some of the new variants. People also can get se…
Dr. Anthony Fauci is cautioning against deviating from the two dose regimen for the approved coronavirus vaccines, warning that delaying the s…
When a Halloween party sparked a COVID-19 outbreak at North Carolina Agricultural and Technical State University, school officials conducted r…
The AP is answering your questions about the coronavirus in this series. Submit them at: FactCheck@AP.org.
A little more than a third of nursing home workers have been getting COVID-19 vaccines when the shots are first offered, U.S. health officials…