The coronavirus outbreak has shattered the plans new mothers dreamt of for months. 
Not every child likes fireworks and there are plenty of fun alternatives for 4th of July, Airbnb says more people are staying close to home ov…
On July 3, the Disney Plus streaming service will release a filmed version of Lin-Manuel Miranda's "Hamilton." Here is what you need to know.
A new study suggests that pregnant Black women are at highest risk for adverse birth outcomes due to the environmental effects of climate chan…
Heading out on a boat this summer? AccuWeather's Lincoln Riddle has several tips on how to stay safe out on the water.
There are simple ways to build up your credit from nothing, many parents fear they don't clean bottles and toys enough, pets on popular vegan …
In the yellow phase, child-care centers and day camps can resume. But not everyone feels comfortable yet sending their kids into environments …
Dads are taking parenting much more seriously. But according to a new study of sitcoms, the stereotype of the foolish father remains stubbornl…
With many museums, zoos and other attractions still closed due to the pandemic, venues are extending remote-learning experiences. Here are som…
Spending time on the beach is a lot of fun and can be very relaxing; however, beaches can also be very dangerous and it's important to know ba…
A: I would encourage all parents to have little mini meetings. You can make them as age-appropriate as you need to. Tiny kids that go to day c…
A: Clinginess has been really bad, and that's a form of anxiety. It's annoying. But it's not a dysfunction. With a clingy child, you're trying…
A: I would just encourage parents to have a weekly or biweekly meeting about what's coming up. Because literally, three weeks ago we didn't kn…
Veterinarians discuss whether it's healthy for your dog to sleep in your bed, there are some surprising factors you may not realize affect you…
Many families are debating if, when and how they might travel in the weeks and months ahead. If you are pondering the possibility of air trave…
A: I've also told parents, if the kid can handle it, to make a little nest next to their desk. And in the nest is maybe the iPad, snacks, blan…
Ever pop your cup of Joe in the microwave for a quick reheat only to find that you've created a hot cup of gross-tasting brown liquid? Turns o…
The number of children getting routine vaccinations has plummeted, setting the stage for what doctors fear could be a resurgence of preventabl…
Laura Adkins was six months pregnant with her third child when she decided to have a home birth.
The Colors of the World crayons will come in packs of 24 and 32, with the 32-pack also including four crayons each for hair and eye colors, ac…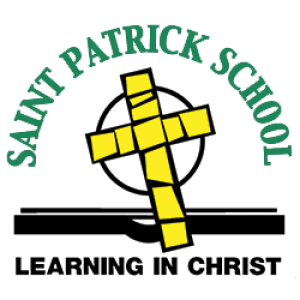 Giesswein Plastic Surgery
When it comes to using sunscreen properly, make sure you don't get burned. Buzz60's Sean Dowling has some common myths about sunscreen.
Birth rates in the U.S. dropped to the lowest total in 35 years in 2019. Veuer's Nick Cardona has that story.
If you've been having trouble finding face masks and you're using a bandana or a piece of cloth instead, it's important to add this one thing …
Travel, around the block or to places we dream about, offers the prospect of a sensory feast.
Emerson Weber from South Dakota has pen pals in Idaho, Minnesota and New York.
While up late one night about two weeks ago, unable to sleep, Olivia Carlson of Connecticut came up with the idea for QuaranTine Bears, or QT Bears.
While the national trend points to a decline in the number and size of families with children, there is significant regional variation. Find o…