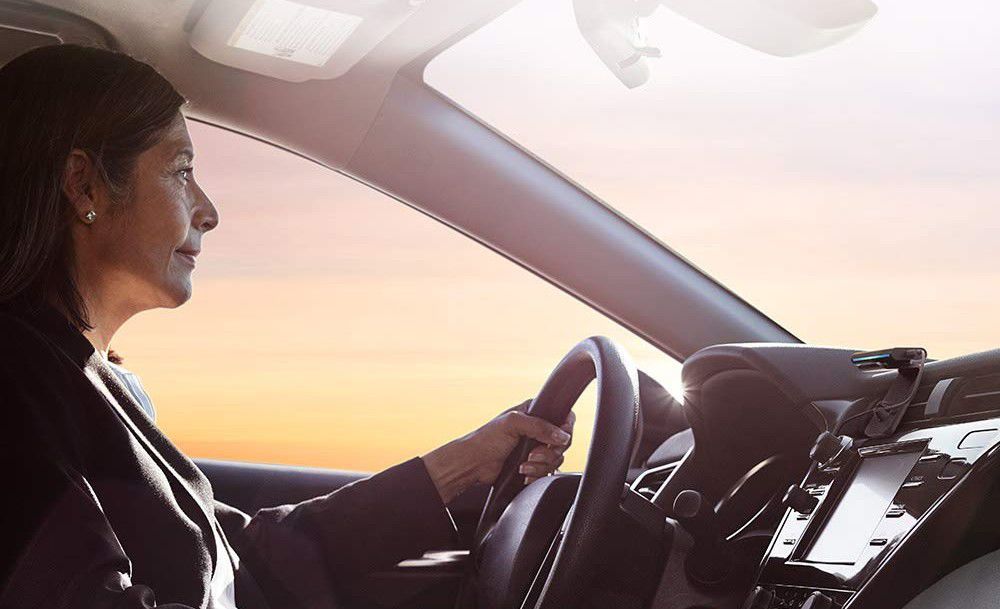 Smart home enthusiasts already use Amazon's Alexa to listen to the news, play music, order groceries, read recipes, check the score, call friends, and more, but now you can use Alexa in your car too. Echo Auto allows you to take Alexa on the road so you'll never be without a virtual assistant.
How It Works
Echo Auto is specifically designed for use in the car. It connects and plays through your car's speakers using Bluetooth or auxiliary input. The 8 microphones allow Alexa to hear and respond to you over A/C, road noise, and music, but the microphone off button allows you to disconnect for privacy. You can also mount it to your air vent to keep it out of the way.
Do More on Your Morning Commute
Echo Auto is perfect for busy commuters or frequent business travelers. Not only can you go beyond radio by playing any music, podcasts, or audiobooks, you can also plan your day. Use your voice to make calls, set reminders, finish your shopping, manage your calendar, and create to-do lists while you're stuck in traffic. If you get lost, simply ask for directions with supported apps like Waze and Google Maps.
Create Your Perfect Routine
Your morning or after work routine can be seamless with Echo Auto. The device allows you to set location-based routines, so Alexa will automatically review your schedule for the day on your way to work, or call your partner on your way back from the office.
Sprout new ideas
With our home & garden newsletter!