5 tips for picking the perfect Christmas tree
With Christmas just a few weeks away, a trip to a Christmas tree farm or retail lot might be in your near future. But what should you look for in a tree? These five tips from tree experts might help.
1. Measure first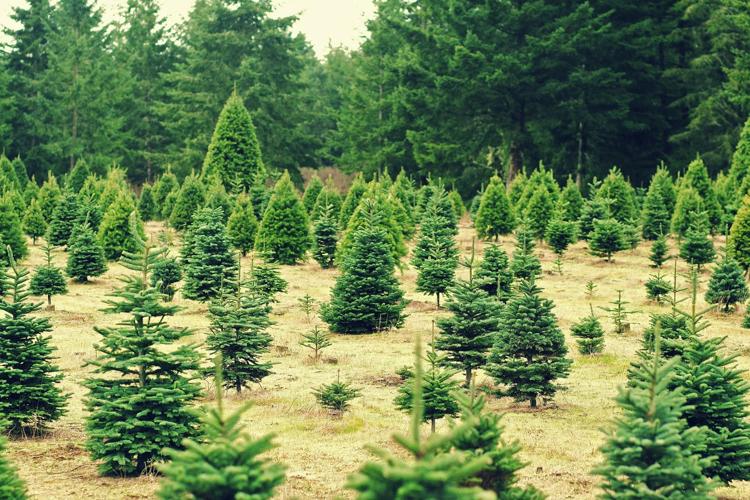 Measure both the height and width of the space where you'll be putting your tree before you go to pick it out.
Trees tend to look smaller outside, so it's pretty easy to choose a tree that's bigger than your available space, according to the National Christmas Tree Association. Bringing along a tape measure and doing proper measurements in advance will ensure your tree fits your space well.
You'll also want to measure the trunk to make sure you have the right size tree stand.
But how tall should you go? When in doubt, follow this formula from pickyourownchristmastree.org.
(Room height) - (tree topper) - (height added by tree stand) - (height of base or table under stand) + (bottom of tree removed) = height of tree to buy at farm.
2. Choose the right type of tree for you
What type of tree is best for you depends largely on personal preference as well as what thrives and is available in your area. Here's an overview of common U.S. tree types from the National Christmas Tree Association: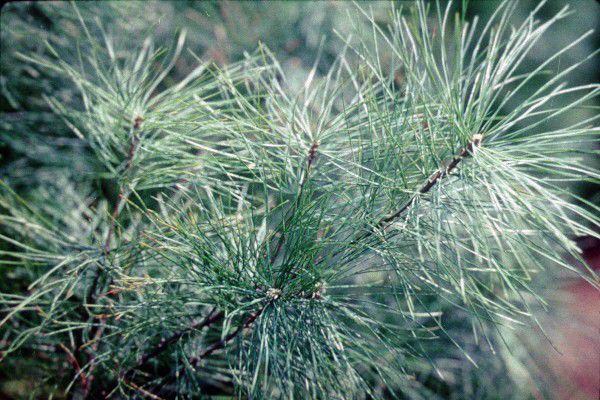 WHITE PINE: The largest pine in the U.S., the white pine has soft, flexible needles and is bluish-green in color. Needles are 2½ to 5 inches long. White pines have good needle retention, but have little aroma. They aren't recommended for heavy ornaments.
WHITE SPRUCE: The white spruce is excellent for ornaments; its short, stiff needles are ½- to ¾-inch long and have a blunt tip. They are bluish-green to green in color, but have a bad aroma when needles are crushed. They have excellent foliage color and have a good, natural shape. The needle retention is better in a white spruce than it is among other spruces.
FRASER FIR: The Fraser fir branches turn slightly upward. They have good form and needle-retention. They are dark blue-green in color. They have a pleasant scent and excellent shipping characteristics.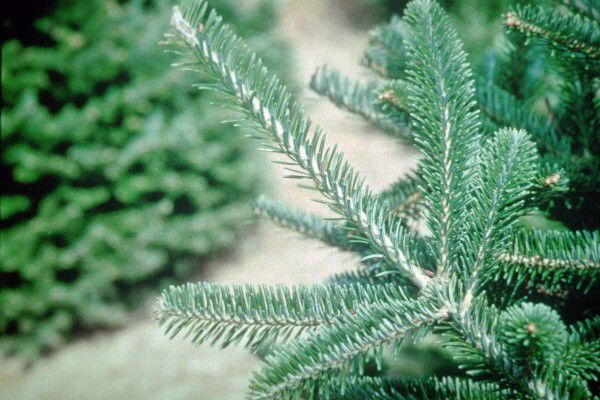 COLORADO BLUE SPRUCE: Often used for stuffing pine-pillows, these sharp needles are 1 to 1½ inches in length. This species is bluish-gray in color. Needles have an unpleasant odor when crushed. This Christmas tree has good symmetrical form and an attractive blue foliage. It also has good needle retention.
CONCOLOR FIR: These small, narrow needles are around 1 to 1½ inches in length and occur in rows. They have good foliage color, good needle retention, and a pleasing shape and aroma.
DOUGLAS-FIR: These soft needles are dark green to blue green in color and are approximately 1 to 1 ½ inches in length. Douglas fir needles radiate in all directions from the branch. When crushed, these needles have a sweet fragrance. They are one of the top major Christmas tree species in the U.S.
BALSAM FIR: These needles are ¾ to 1½ inches in length and last a very long time. This tree has a dark-green appearance and retains its pleasing fragrance throughout the Christmas season.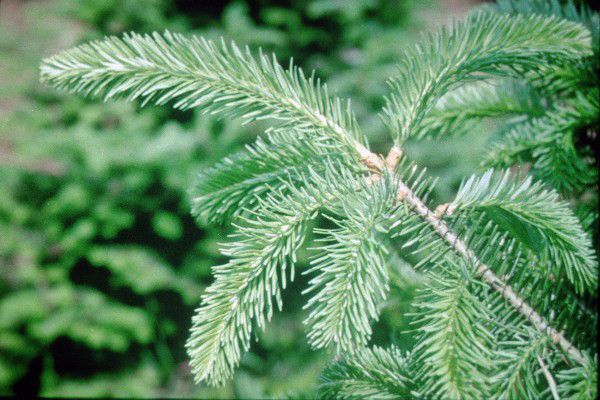 SCOTCH PINE: Approximately 1 inch in length, these needles don't even fall when they're dry, providing excellent needle retention. The color is a bright green. A common Christmas tree in the U.S., the scotch pine has an excellent survival rate, is easy to replant, has great keepability and will remain fresh throughout the holiday season.
NOBLE FIR: These needles turn upward, exposing the lower branches. Known for its beauty, the noble fir has a long keepability, and its stiff branches make it a good tree for heavy ornaments, as well as providing excellent greenery for wreaths and garland.
LEYLAND CYPRESS: The most popular Christmas tree in the southeast, the Leyland cypress is dark green-gray in color and has very little aroma. Because it is not in the pine or fir family, it does not produce sap, so those with an allergy to sap can still enjoy a Leyland as their Christmas tree.
VIRGINIA PINE: These branches are stout and woody and respond very well to trimming. The tree is small to medium in size and its foliage becomes extremely dense. Aside from being a good nesting site for woodpeckers, the Virginia pine continues to be one of the more popular Christmas tree in the south.
3. Don't forget the ornaments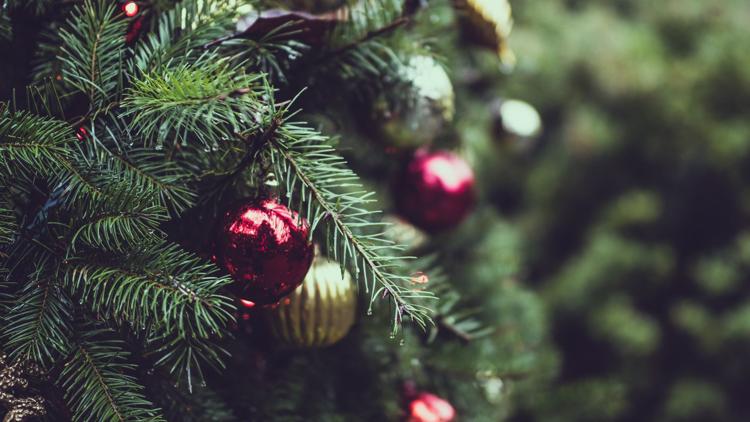 Besides being fresh, you also want your tree to look good. A really full tree looks great un-decorated, but you might have trouble finding room for all your ornaments. For this reason, arborist Mark Chisolm said in an interview with Stihl that he recommends choosing a tree that appears slightly empty without decorations. 
Also, make sure the first foot or so of the trunk is straight. This will make it easier to get it to sit in the stand correctly. 
4. Test for freshness on pre-cut trees
If a tree is fresh, the outer branches should be pliable and bend easily and needles shouldn't fall off when you run a closed hand over a branch. If needles or branches are brittle and snap easily, the tree is too dry.
Other indications of a tree being too dry include discolored foliage, musty odor and wrinkled bark. The National Christmas Tree Association recommends that "when in doubt about the freshness of a tree, select another one. If none of the trees on the lot look fresh, go to another lot."
5. Bring a partner when cutting your own tree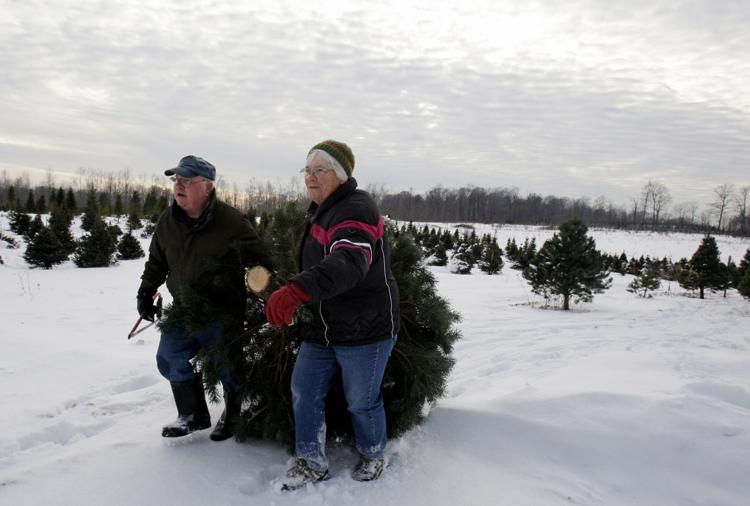 If cutting down your own tree seems a little daunting, take this advice from the National Christmas Tree Association:
"Cutting the tree is easiest as a two person project. The 'cutter downer' usually lies on the ground. While the helper holds the bottom limbs up. While the cut is being made, the helper should tug on the tree lightly to ensure that the saw kerf remains open and the saw does not bind. The tugging force should be applied to the side of the tree opposite the cut.
"In the case of the Leylands, the cut is best made by an attendant at the farm using a chain saw. A back cut should be made first with the final cut coming from the opposite side."