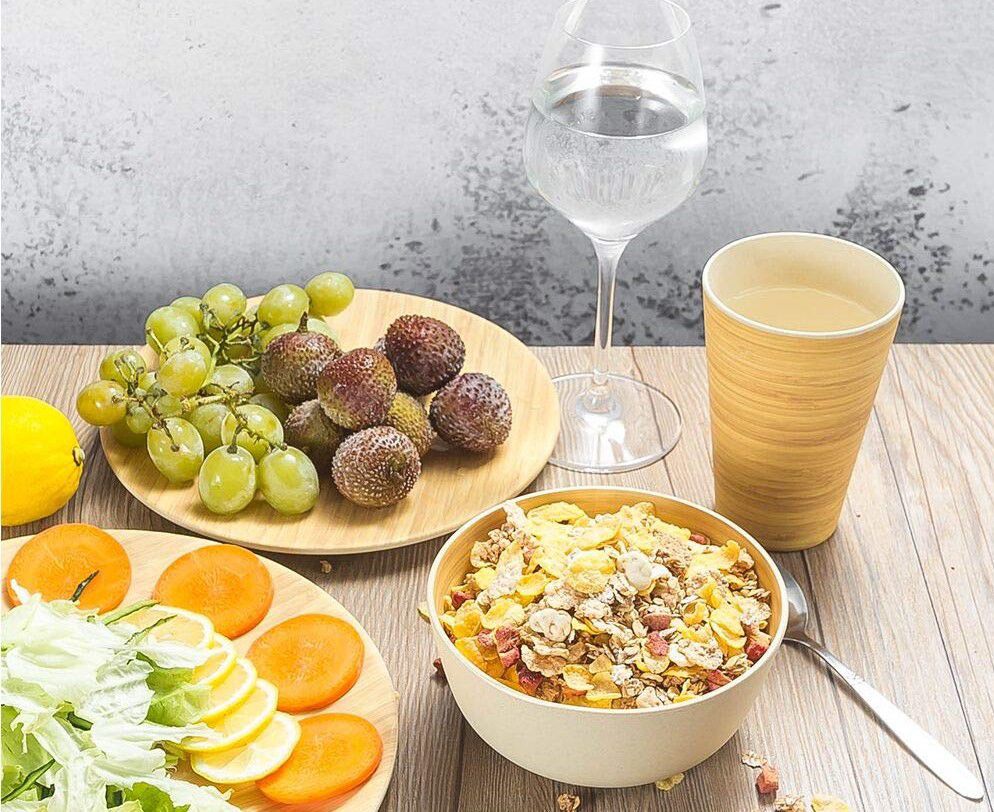 With the first days summer just around the corner, you're probably taking advantage of the few sunny spring days to have any meal you can on your patio. But whether you're hosting a Memorial Day cookout or just like to enjoy your breakfast in the sun, carting delicate dinnerware to and from the kitchen can be a nerve-wracking task. This unbreakable dishwasher safe dinnerware is just as chic as ceramics without the risk of shattering.
Bamboo Tableware Set
If you're looking for those natural Instagram-worthy food photo vibes, this bamboo tableware set fits the bill. The naturally anti-bacterial, BPA-free, and biodegradable material is perfect for picnics and barbecues since it also happens to be difficult to break. You can also throw this 4-piece set in the dishwasher.
Wheat Straw Dinnerware
Wheat straw is another eco-friendly unbreakable material that's perfect for outdoor dining. These wheat straw plates and bowls are microwave and dishwasher safe and come in chic muted pastels. They're also extremely lightweight, so you can haul them to and from the kitchen during backyard parties.
Melamine Serving Tray
Sugar & Cloth's modern 8-piece melamine serving tray with condiment holders will make your cheese, nut, fruit, and olive plate the center of attention at a backyard party. The eye-catching design doesn't sacrifice any durability.
Sprout new ideas
With our home & garden newsletter!