Whether your slippers just aren't cutting it in the dead of winter or you're in need of some color to cure a case of the winter blues, rolling out a new rug is rewarding this time of year. Here's how to incorporate one in every room of the house.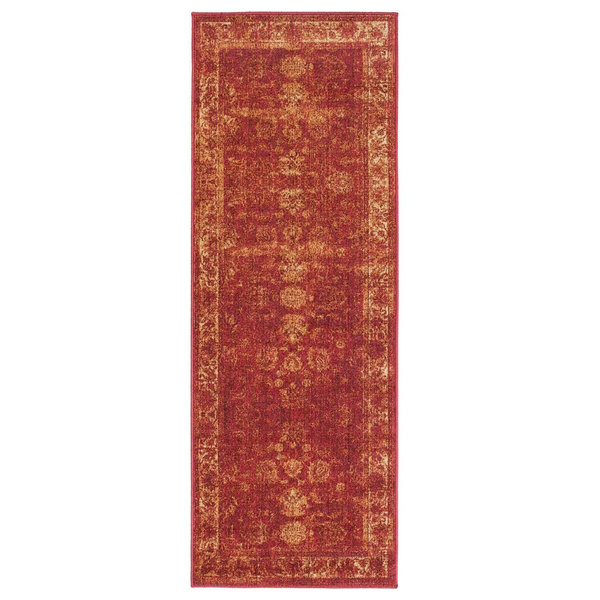 In the Kitchen
Make dishwashing chores a little better by laying a cushioned runner near the sink or cook up some color behind the island. Hot hues, like this burgundy color, will disguise common kitchen stains, like sauces and wine. This runner is also lightly distressed so its look won't be quickly tarnished by wear and tear even in such a high traffic area.
Hathaway Hallway Runner from Houzz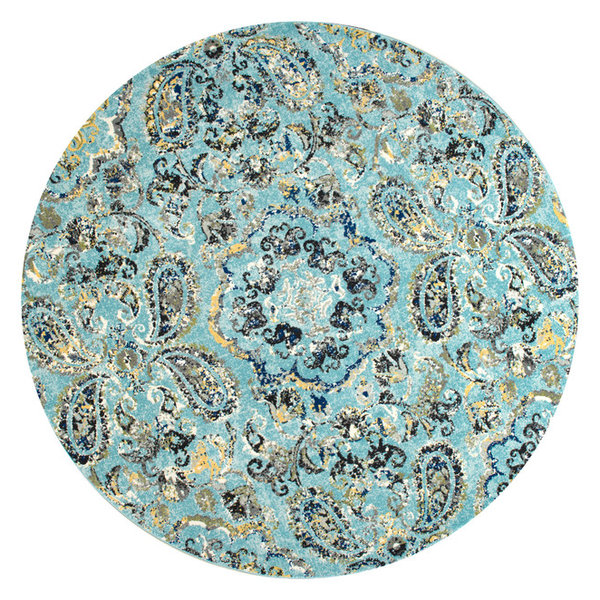 In the Dining Room
Between style and function, dining room rugs tend to err on one side. Finding one that's equally practical and beautiful can test a buyer's patience. Fortunately, we've found two that meet both criteria. This first one is an eight-foot round rug to complement your round or square table. A key measurement to remember when sizing up your dining room rug is that you should have at least two feet of extra room on all sides of the table so folks can pull dining chairs in and out without tripping over the rug.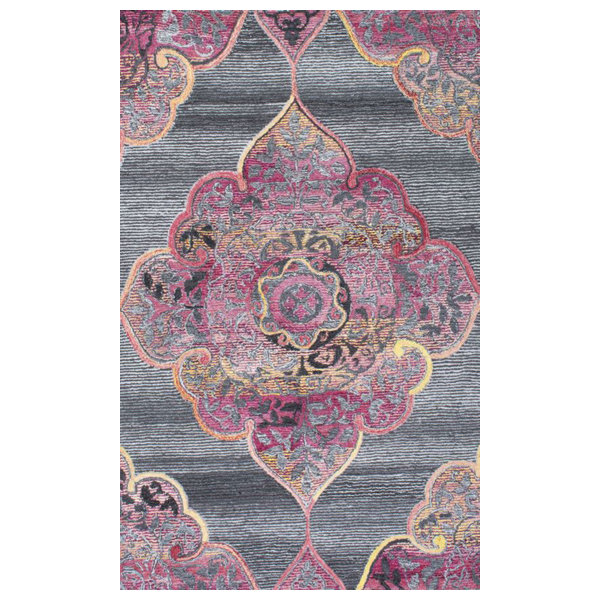 If you have a rectangular or oval table, you'll probably prefer the look of a rectangular rug. This rug is made of a wool blend, which makes it easier to clean, and its darker shades of gray and purple will work hard to hide crumbs and spills.
nuLOOM Hand-Tufted Medallion Rug from Houzz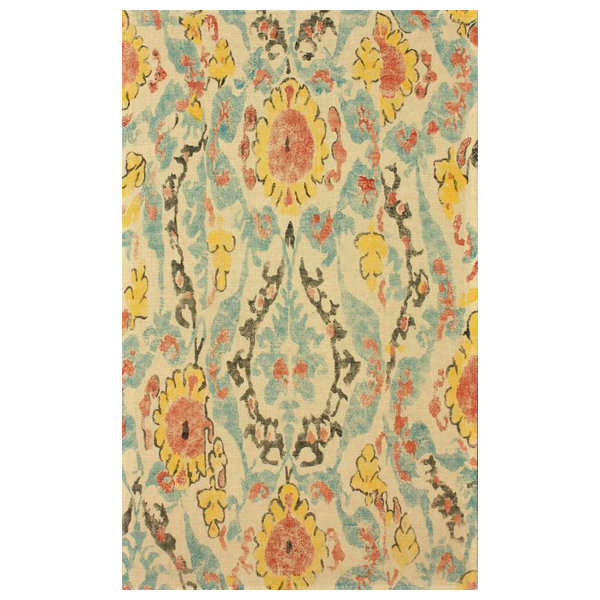 In the Den, Living Room or Sunroom
This is truly a four seasons rug. Its light blues feel very familiar in this chilly winter season, but they're also reflective of the cloudless summer sky that awaits us. All the while, its warm orange and yellow blooms remind us of beloved spring and fall flowers. You'll love it all year long. Plus, jute is a foolproof material for busy households, as they're very durable and require little to no maintenance.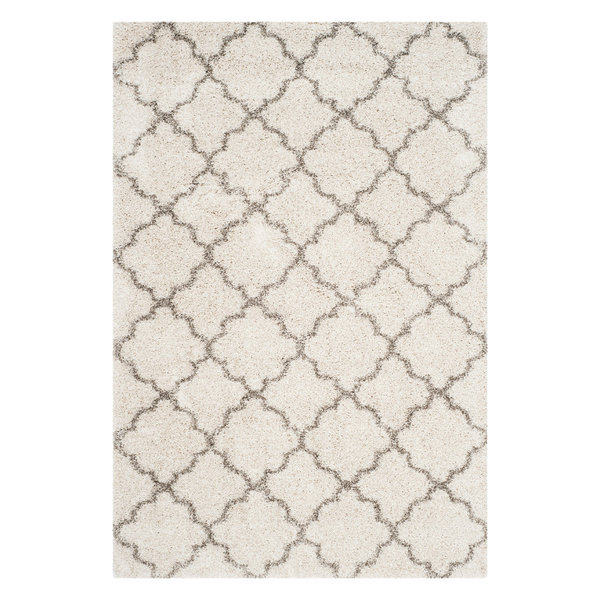 In the Basement or Media Room
Although nothing compares to the fuzzy feeling of a shag rug underfoot, they are a bit trickier to maintain. That's not to say that you should rule them out altogether though. They are excellent candidates for spaces you don't spend a ton of time in. For example, this contemporary rug might make a bleak basement more inviting.
Safavieh Jerod Shag Rug from Houzz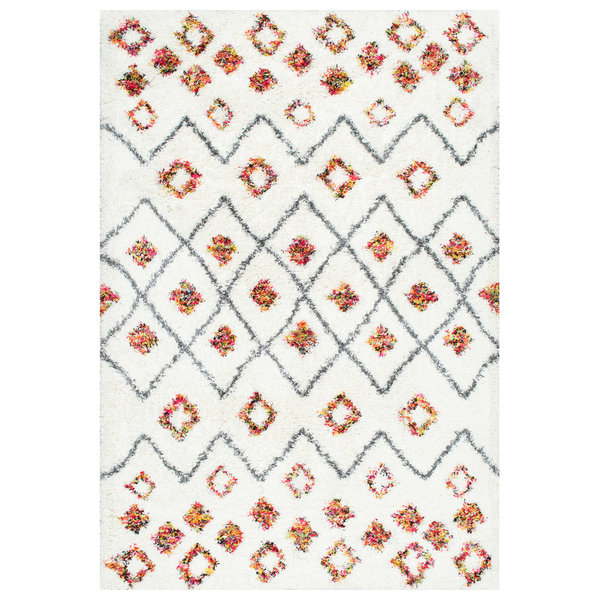 Here's a fun one. The supreme softness, simple patterns and small doses of color against a white backdrop fit comfortably within Scandinavian style parameters. Its insulating material will not only warm up a room, but it'll also absorb sound, making it a strategic choice for the media room.
nuLOOM Moroccan Area Rug from Houzz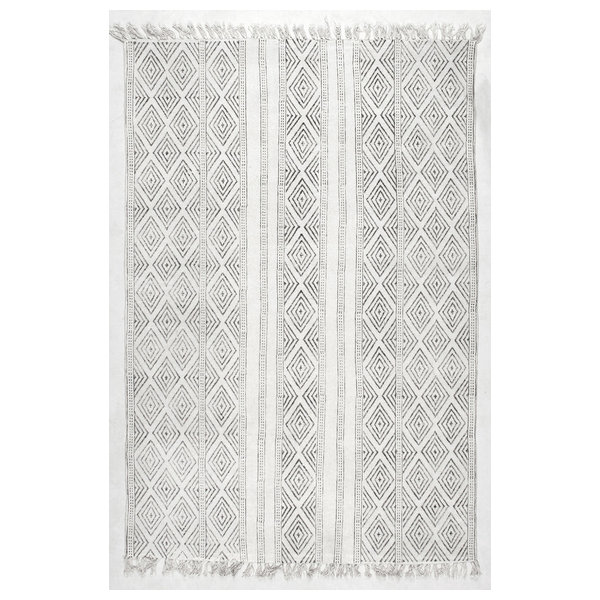 In the Bedroom
Following suit with the Scandinavian style rug above, this dreamy rug can take your bedroom to the next level. It can be risky to place pale rugs in common areas of the house; but socks, slippers and bare feet should be gentle enough to take a chance with white in the bedroom. Made from 100 percent cotton, this handmade beauty might be tempting enough to sleep on. Position one on either side of the bed or make your reading spot even more irresistible.
nuLOOM Handmade Cotton-Fringe Rug from Houzz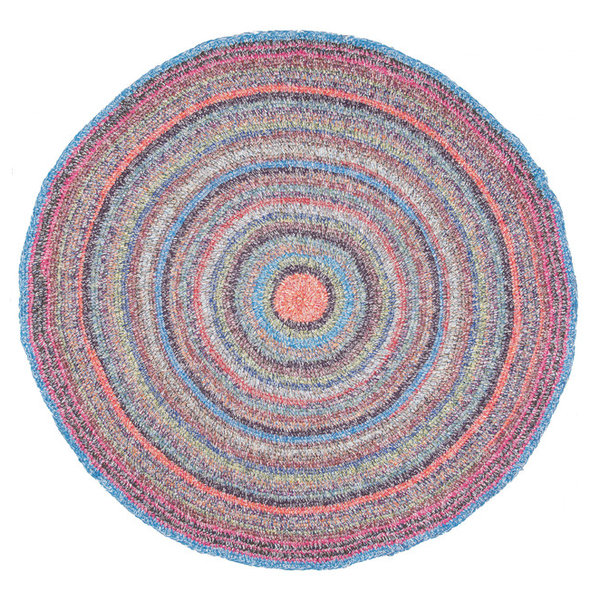 In the Kids' Room or Bathroom
Finding the perfect place for a round rug can be a difficult task since most furniture and the rooms it fills have right angles. If you're up to the challenge though, the kids' room is good place to start. Use this braided rug as a colorful spotlight for an activity table and chairs. The cotton material is playroom-approved, as it will provide extra cushion to delicate toes and when toddlers inevitably take a tumble.
The bathroom is another location to scope out. A round rug will be an unexpected element in this room, which will actually make the bold pattern appear less shocking and more of an artistic accent.
Braided Cotton Round Rug from Houzz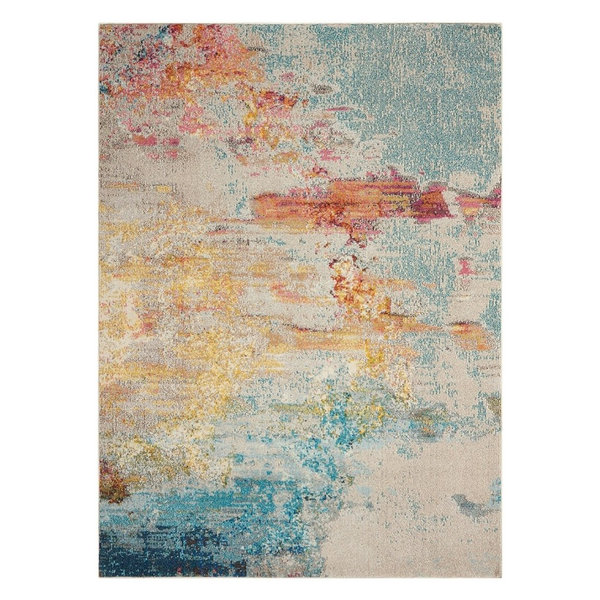 In the Entryway
You can use a roster of beachy colors to great effect in a drab entryway. Not too muted and not too bright, the Celestial Collection is a versatile piece that can only enhance your existing decor scheme. When placed in the foyer, this area rug alone can set the tone of a well-designed home as soon as you walk through the door.
Nourison Celestial Area Rug from Houzz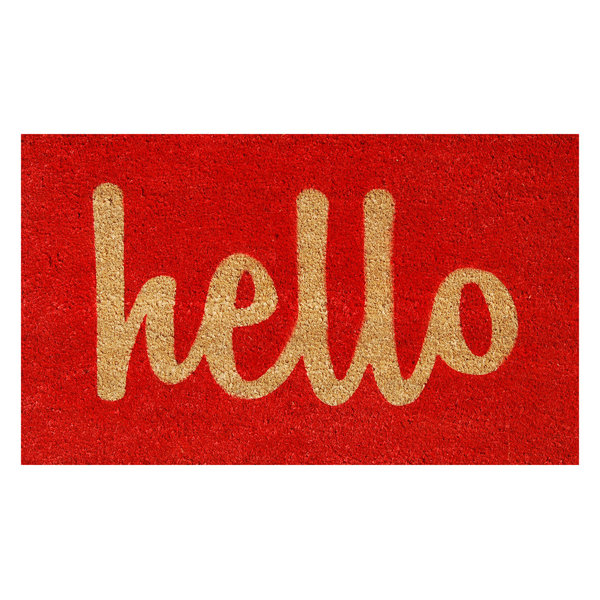 On the Front Porch
Welcome guests and perk up the front porch with a happy-looking doormat. Find one with a greeting that fits your personality. Doormats are very budget-friendly, so swap them as often as the season or your mood changes. This one is great for the beginning of the year as we move on from classic Christmas colors through Valentine's romance.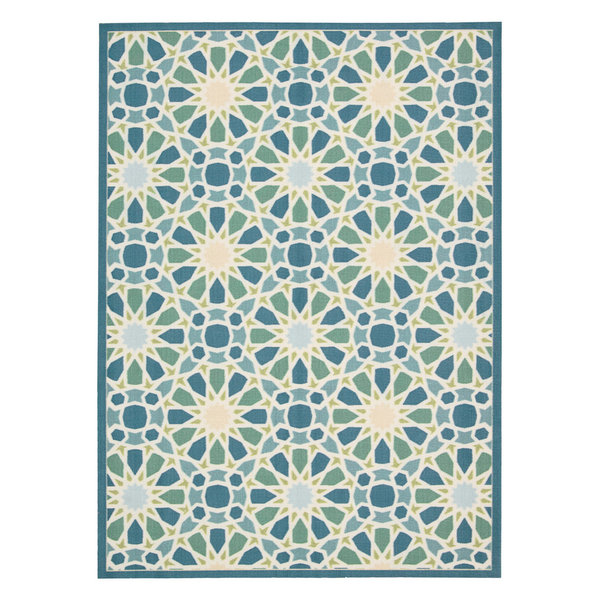 On the Patio or Deck
If you're lucky enough to live in a warm climate where you can enjoy an outdoor space through most of the year, then you'll see an immediate return on investment from this outdoor rug. If not, treat Houzz's rug sale as an excuse to start stocking up for spring and summer while you can get a discount. Use this rug to cover hot walkways on a scorched deck, mimic the cool pattern of a pool liner or partition space on the patio.