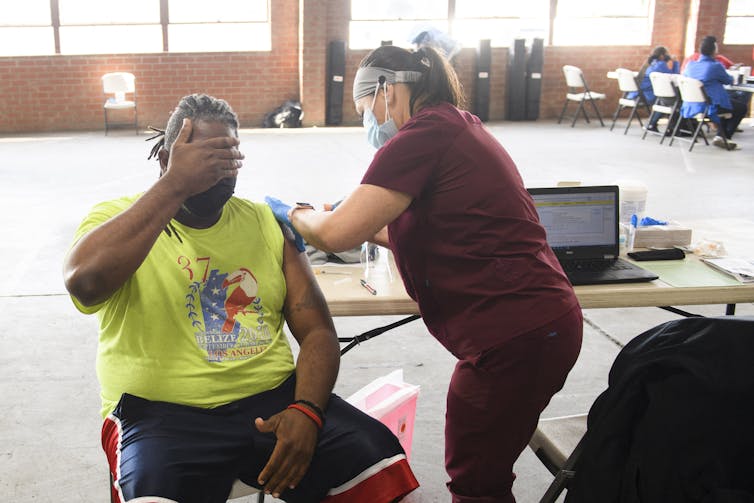 Navy veteran Faron Smith Jr. reacts as he receives a COVID-19 vaccination at a Veterans Administration pop-up vaccination site on April 17, 2021, in Gardena, Calif. Patrick T. Fallon/AFP via Getty Images)
As the nation takes a day to memorialize its military dead, living military veterans are facing a deadly risk that has nothing to do with war or conflict: the coronavirus.
Different groups and communities have faced different degrees of danger from the pandemic, exemplified by the humanitarian disaster in India and the inequalities in U.S. health outcomes, vaccine distribution problems and outright rejection of vaccines. Veterans have been among the most hard-hit, with heightened health and economic threats from the pandemic. These veterans face homelessness, lack of health care, delays in receiving financial support and even death.
Here are eight ways the pandemic continues to threaten veterans.
1. Age and other vulnerabilities
The largest group served in the Gulf era, were exposed to dust storms, oil fires and burn pits with numerous toxins, and perhaps as a consequence have high rates of asthma and other respiratory illnesses.
Age and respiratory illnesses are both risk factors for COVID-19 mortality. As of May 13, 2021, 258,078 people under Veterans Administration care have been diagnosed with COVID-19, of whom 11,941 have died.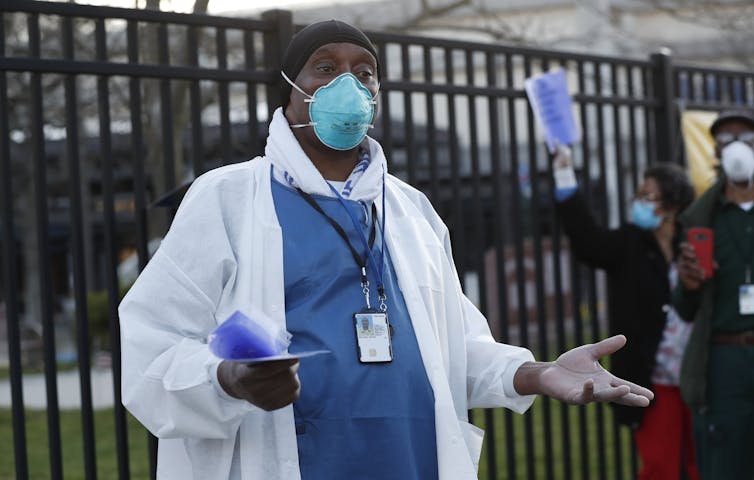 VA Hospital employee Wayne Malone joins staff outside the Brooklyn Veterans Administration Medical Center, Monday, April 6, 2020, in New York, where they called for more personal protective equipment and staffing assistance to care for COVID-19 patients. AP Photo/Kathy Willens
2. Benefits unfairly denied or delayed
Research shows that some veterans with discharges that limit their benefits have PTSD symptoms, military sexual trauma or other behaviors related to military stress. Veterans from Iraq and Afghanistan have disproportionately more of these negative discharges than veterans from other eras.
The Veterans Administration frequently and perhaps unlawfully denies benefits to veterans with "other than honorable" discharges.
3. Diminished access to health care
Dental surgery, routine visits and elective surgeries at Veterans Administration medical centers have been postponed as individuals await the full reopening of offices. Veterans Administration hospitals are notoriously understaffed – just before the pandemic, the agency reported 43,000 vacancies out of more than 400,000 health care staff positions.
The pandemic added to these problems. An Inspector General report from fall 2020 found that 95% of Veterans Administration health centers are missing a key staff member, most commonly medical providers such as psychiatrists, primary care physicians and nurses, but also custodial staff necessary to keep facilities clean and sanitary.
4. Mental health may get worse
An average of 20 veterans die by suicide every day. A national task force is currently addressing this scourge.
5. Complications for homeless veterans and those in the justice system
The latest available data, from prior to the pandemic, documented 107,400 veterans in state or federal prisons, and 181,500 were incarcerated if we also include jails. While many facilities responded to the pandemic by releasing eligible veterans, there is a revolving door between time served and homelessness.
After years of declining rates of homelessness, there was a 0.5% rise in homelessness from 2019 to 2020. Before the pandemic, in January 2020, an estimated 37,252 veterans were homeless on any given night.
Thousands more veterans are under court-supervised substance use and mental health treatment in veterans treatment courts. More than half of veterans involved with the justice system have either mental health problems or substance use disorders.
Courts quickly moved online after state shutdowns, and many continue in this new mode. While often useful to meet treatment court obligations, online justice administration can be an obstacle for individuals looking for the camaraderie that came with meeting in person. Other challenges relate to access to technology and due process.
As veterans' facilities close to new participants, many veterans eligible to leave prison or jail have nowhere to go and may become homeless, like this Navy veteran in Los Angeles. Mario Tama/Getty Images
6. Disability benefits delayed
Veterans Administration office closures have exacerbated the longstanding backlog of disability claims, which more than doubled over the course of the pandemic. Approximately 200,000 veterans wait more than 125 days for a decision. Anything less than 125 days is not considered a delay in benefit claims.
There is a long delay for medical exams to determine disability benefits. As of March 2021, there was a backlog of 357,000 medical exams, nearly three times the backlog from February 2020.
The closure of the National Personnel Records Center, which houses the physical records frequently required to obtain benefits, led to an estimated 18- to 24-month backlog of 499,000 document requests. These documents are often necessary to receive medical benefits as well as military honors upon death.
7. Dangerous residential facilities
Veterans needing end-of-life care, those with cognitive disabilities or those needing substance use treatment often live in crowded Veterans Administration or state-funded residential facilities.
8. Economic catastrophe
A disproportionately high number of post-9/11 veterans live in some of the hardest-hit communities that depend on these industries and had even higher rates of unemployment than their nonveteran peers as well as other veteran cohorts. Many veterans may face evictions when the national moratorium on evictions lifts on June 30, 2021.
Military spouses are suffering from the economic fallout, as are children affected by school closures.
With veterans, many of the problems they face now existed long before the coronavirus arrived on U.S. shores.
But with the problems posed by the situation today, veterans who were already lacking adequate benefits and resources are now in deeper trouble, and it will be harder to answer their needs.
Trace 100 years of military history
100 years of military history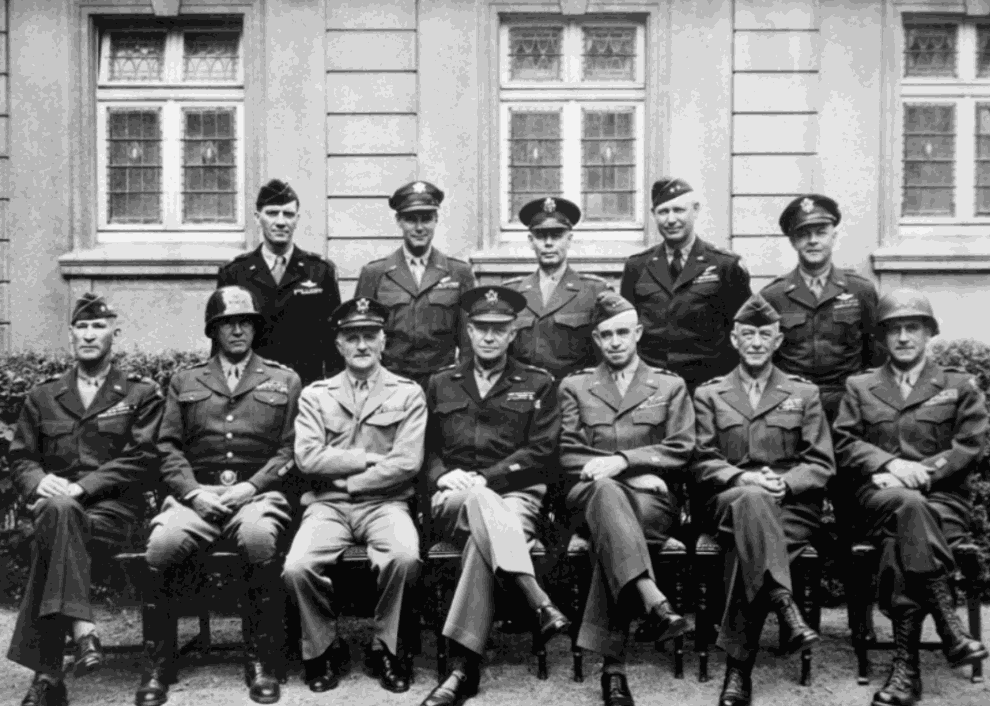 1918: Meuse-Argonne Offensive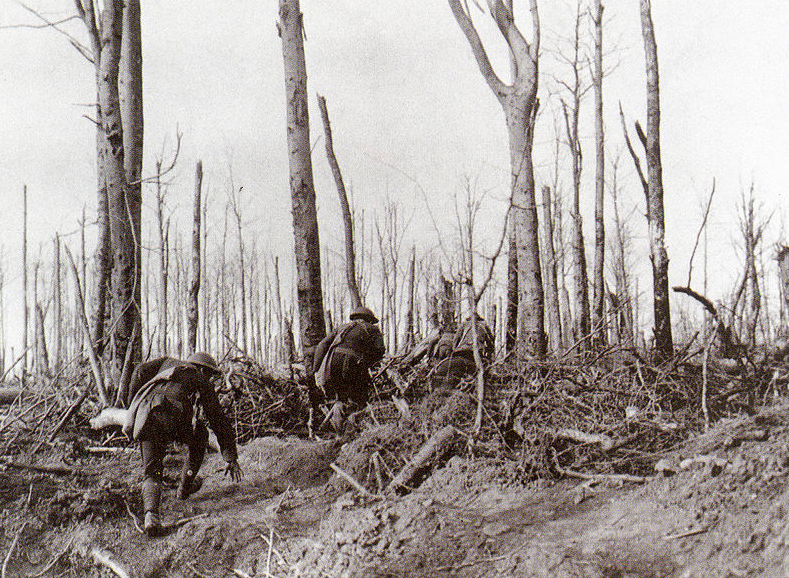 1919: Treaty of Versailles
1920: National Defense Act amended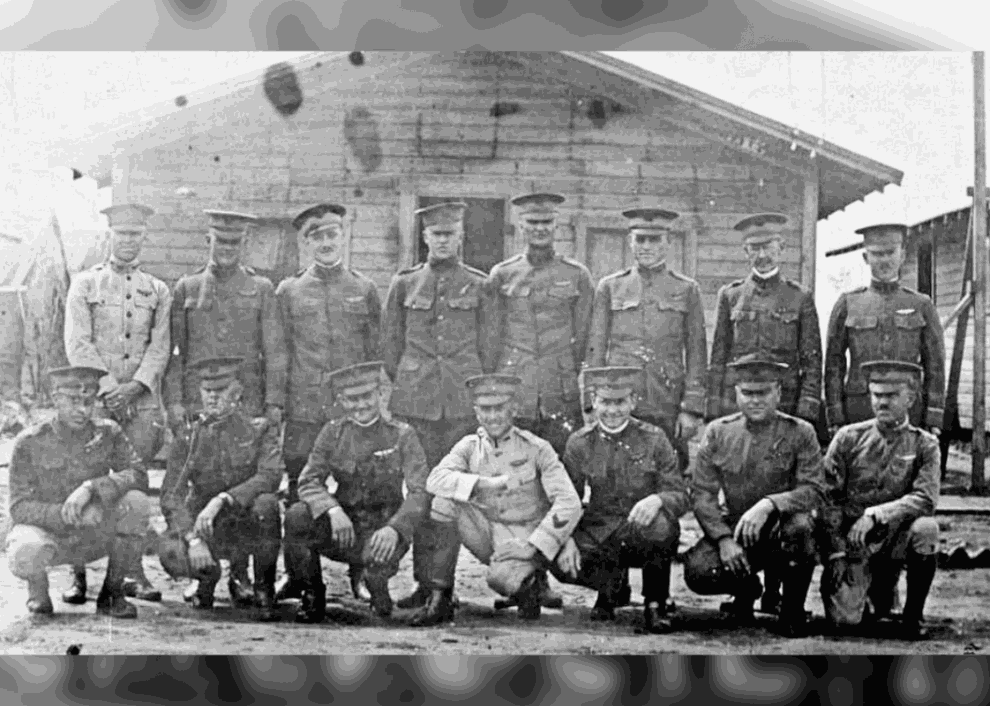 1921: The Unknown Soldier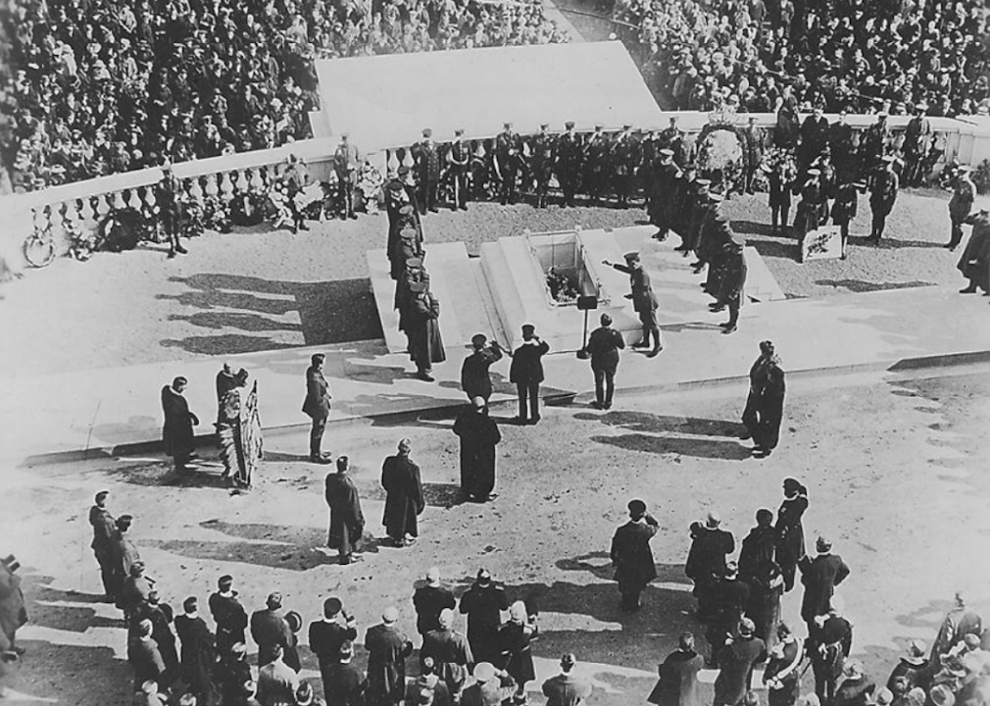 1922: Washington Naval Treaty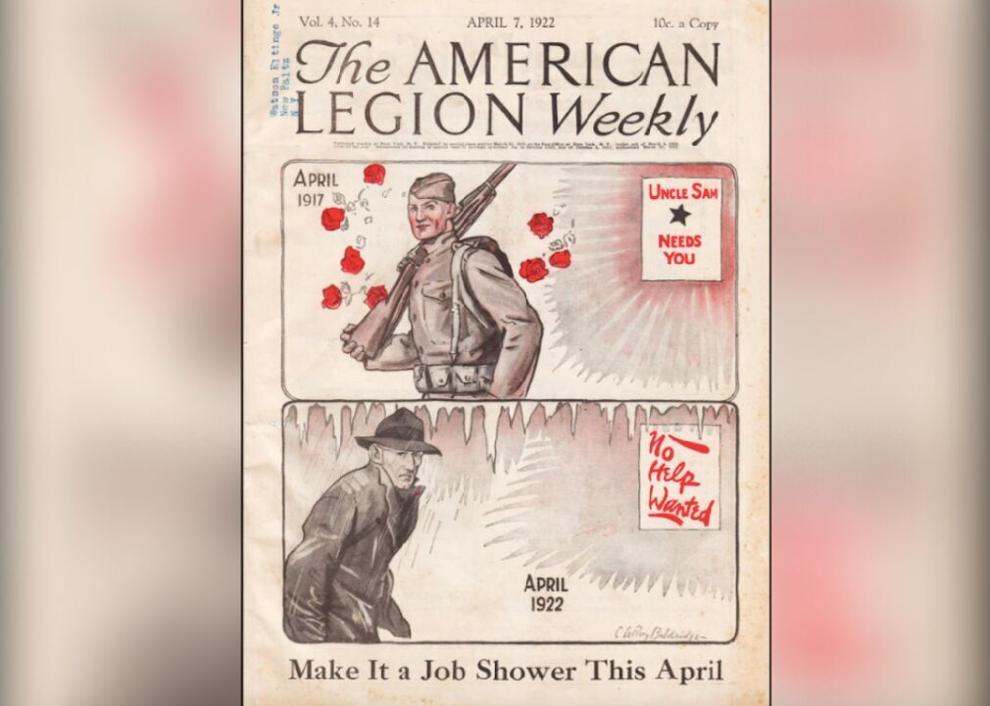 1923: Warlordism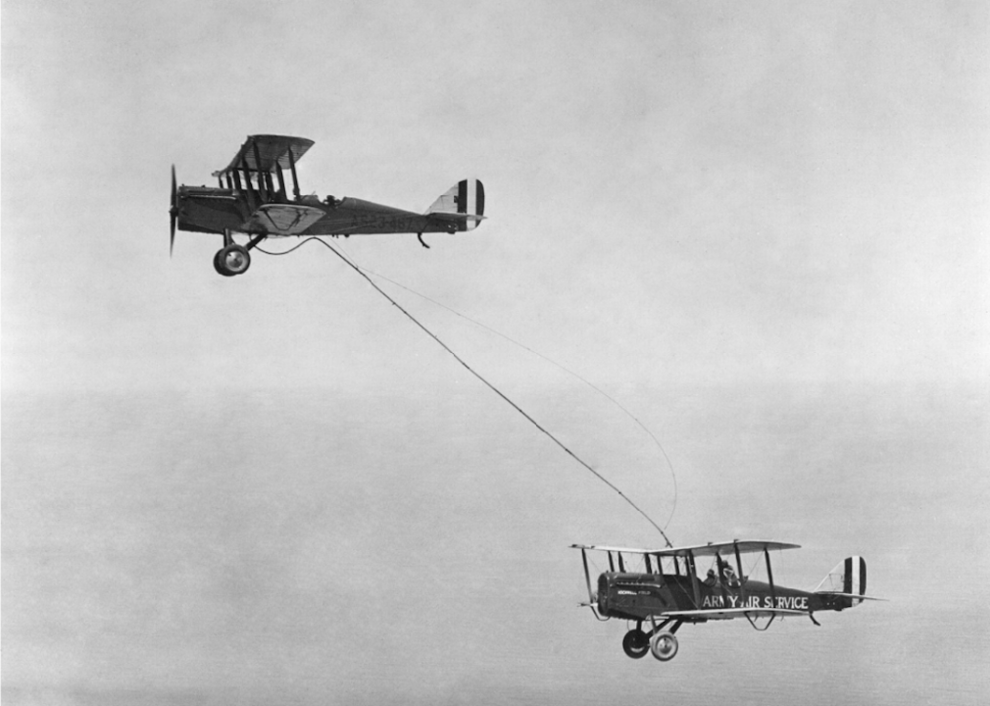 1924: First U.S. occupation of Dominican Republic ends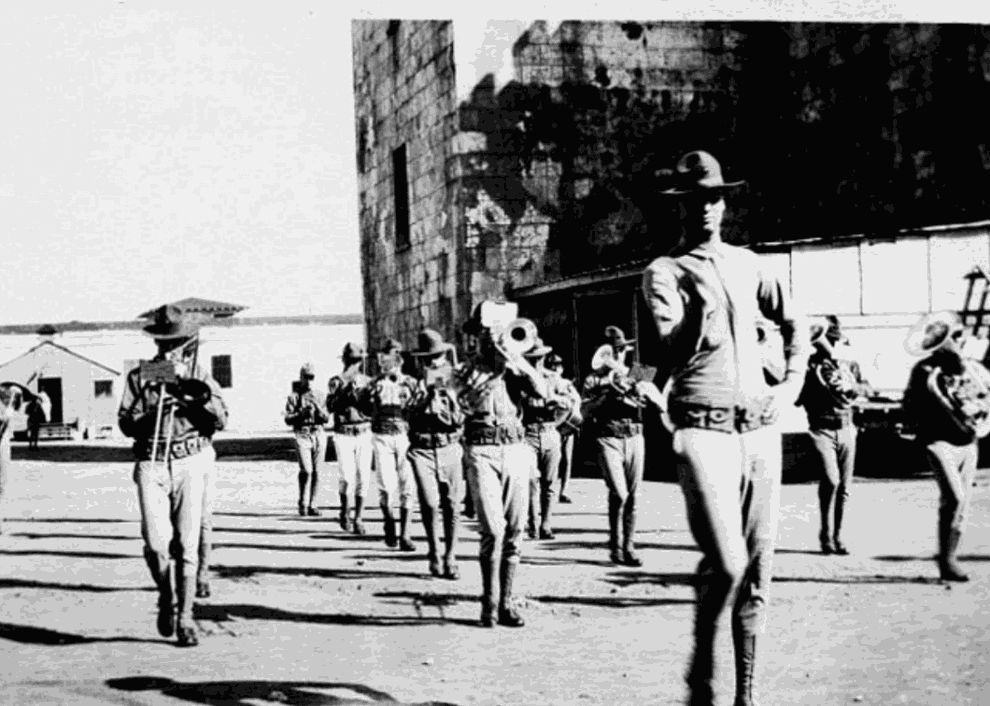 1925: Riots in Shanghai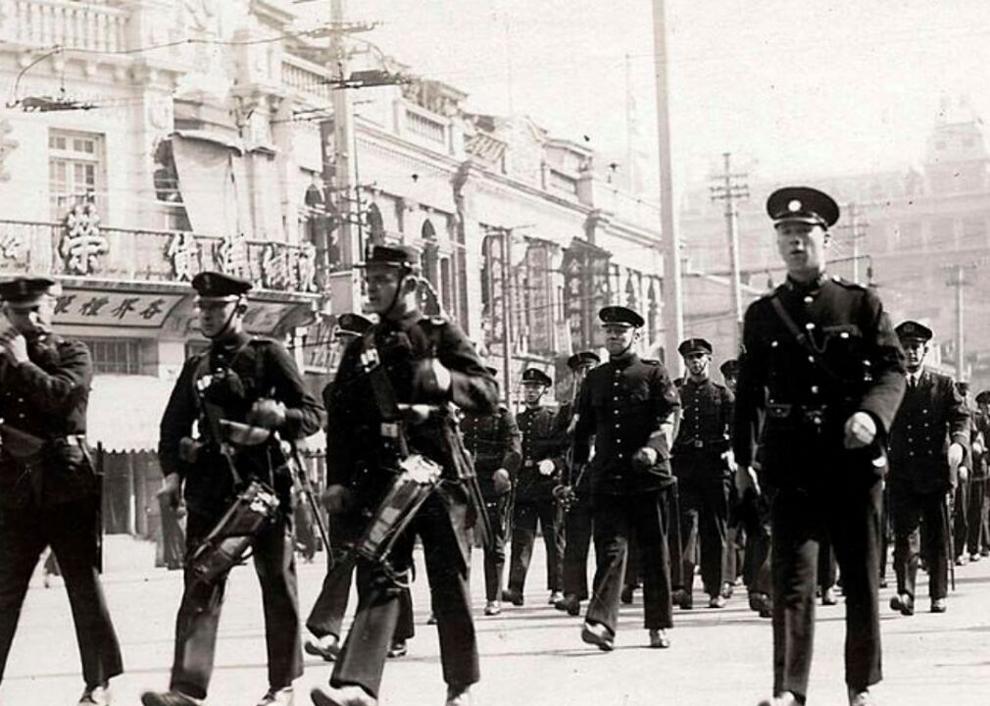 1926: U.S. squashes Nicaraguan coup d'état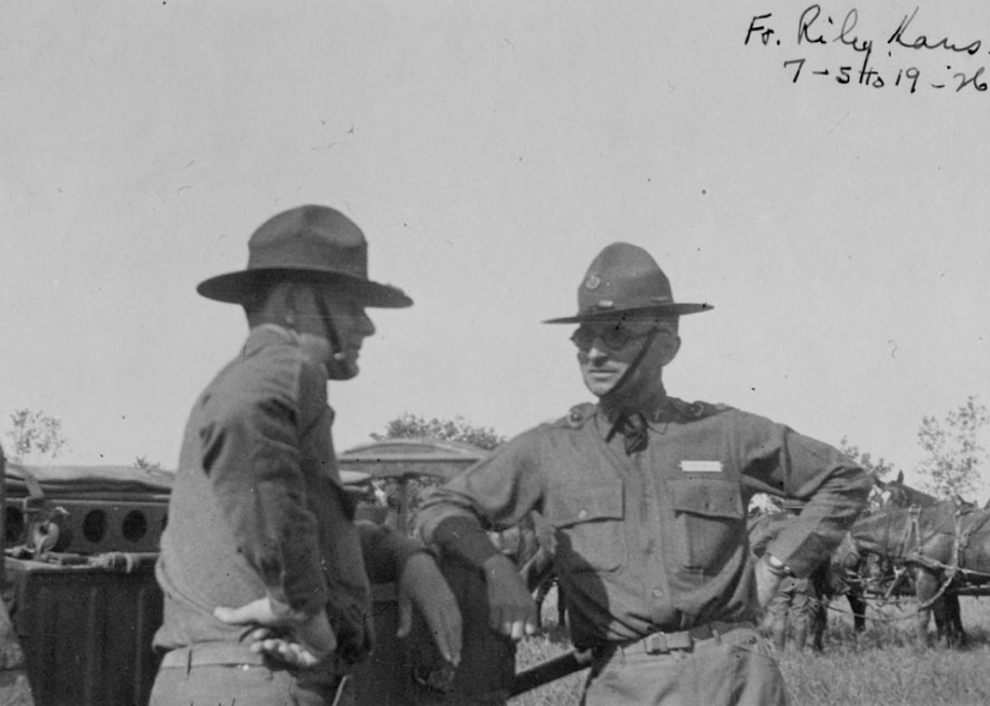 1927: 'China Marines' in Shanghai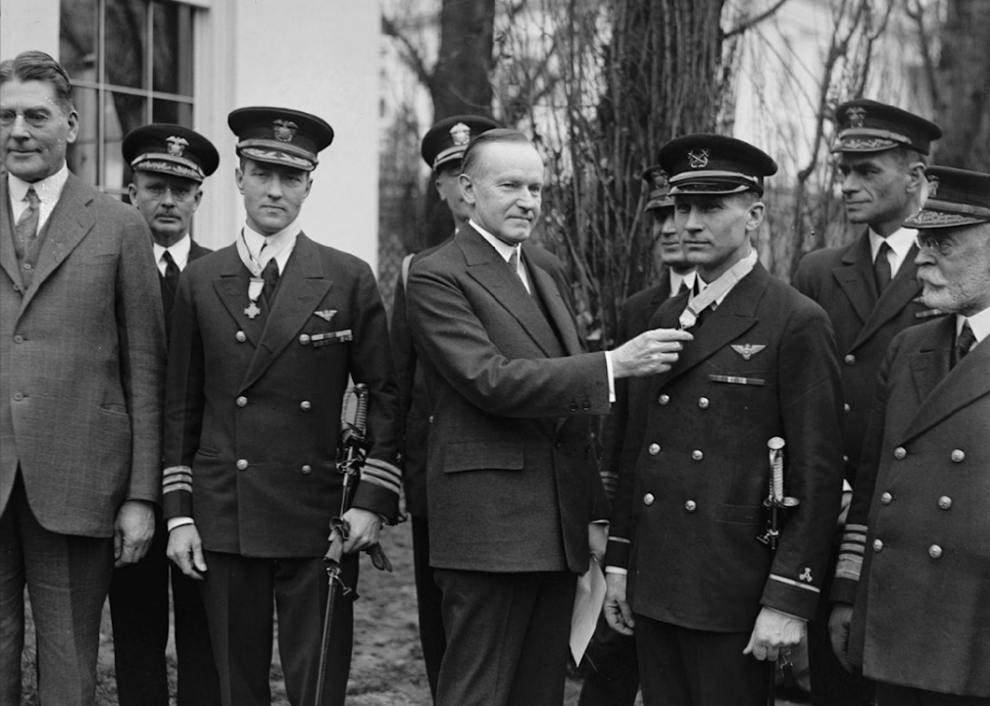 1928: Lt. Schilt receives Medal of Honor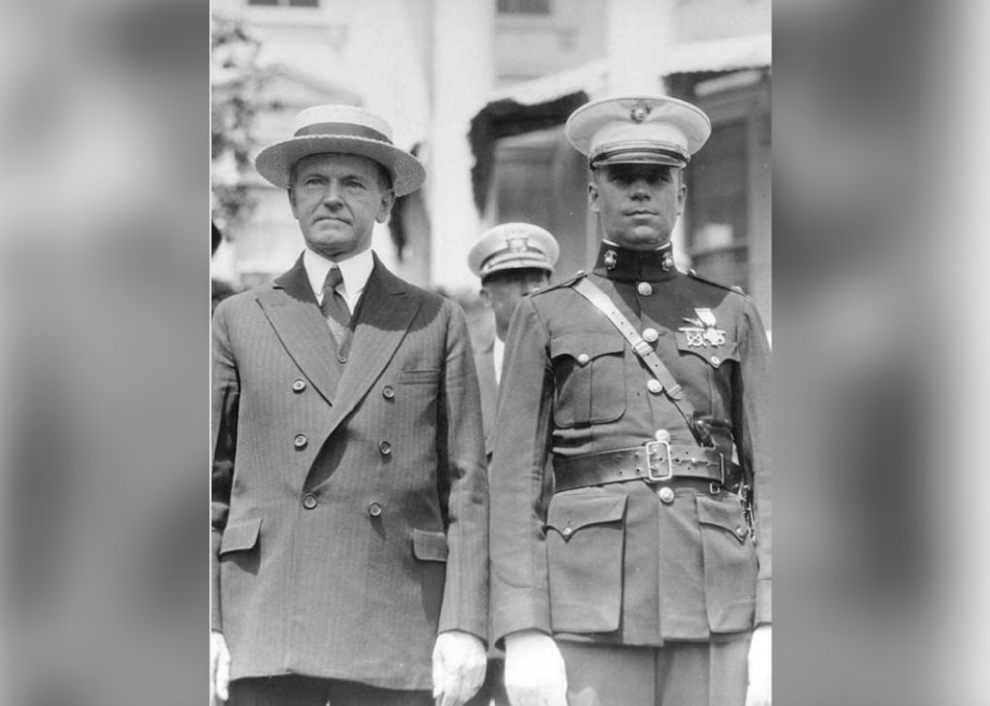 1929: Cayes Massacre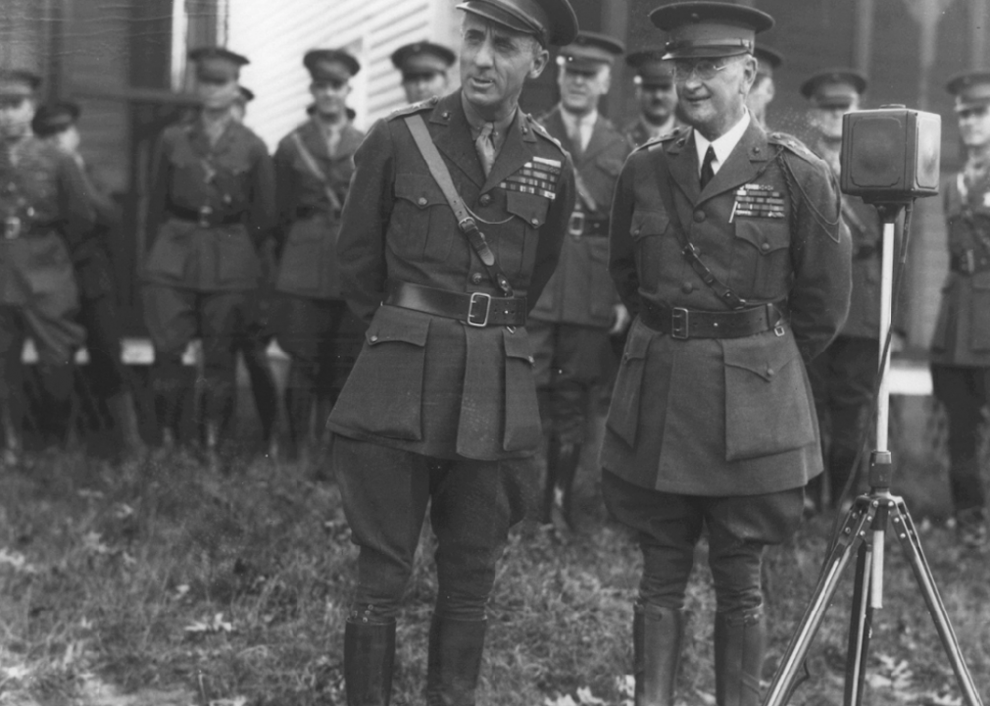 1930: London Naval Treaty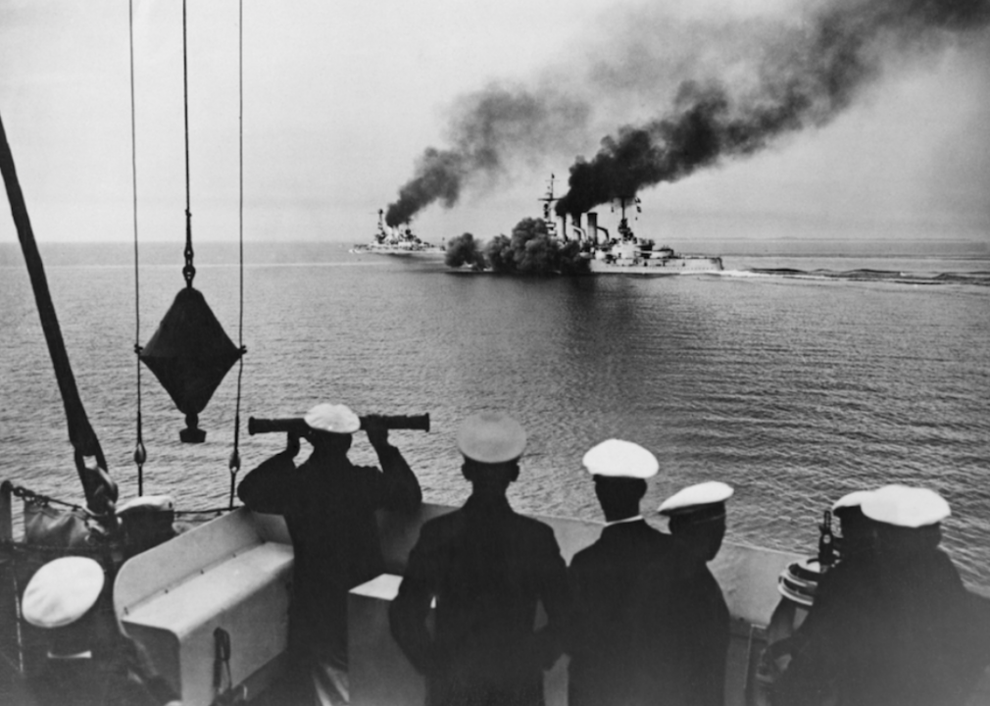 1931: Japan violates League of Nations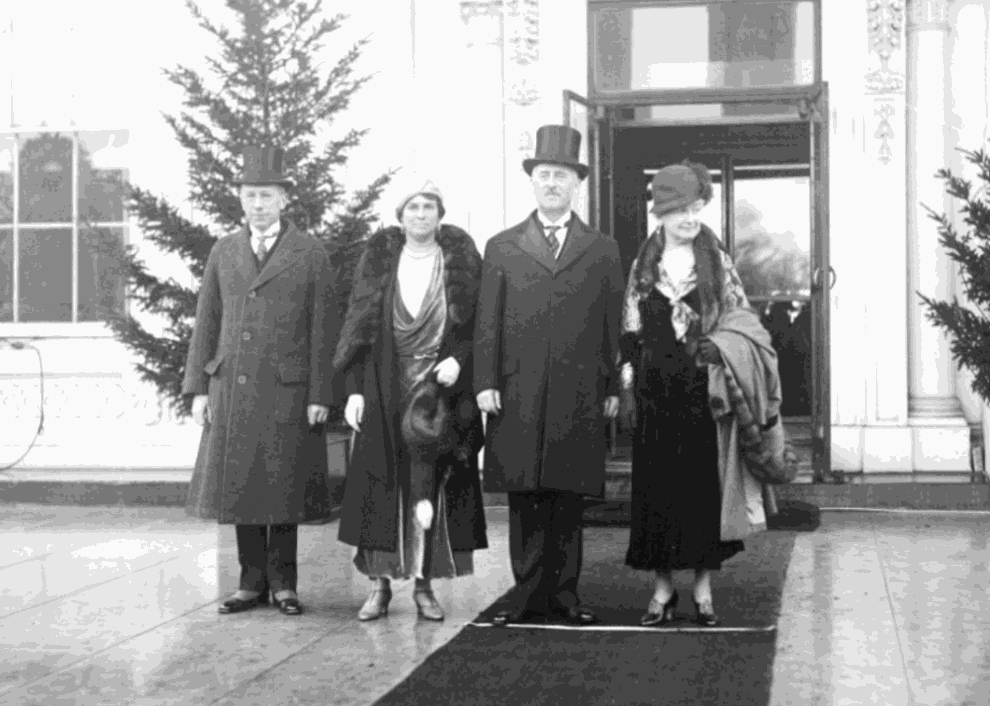 1932: Military collides with Bonus Marchers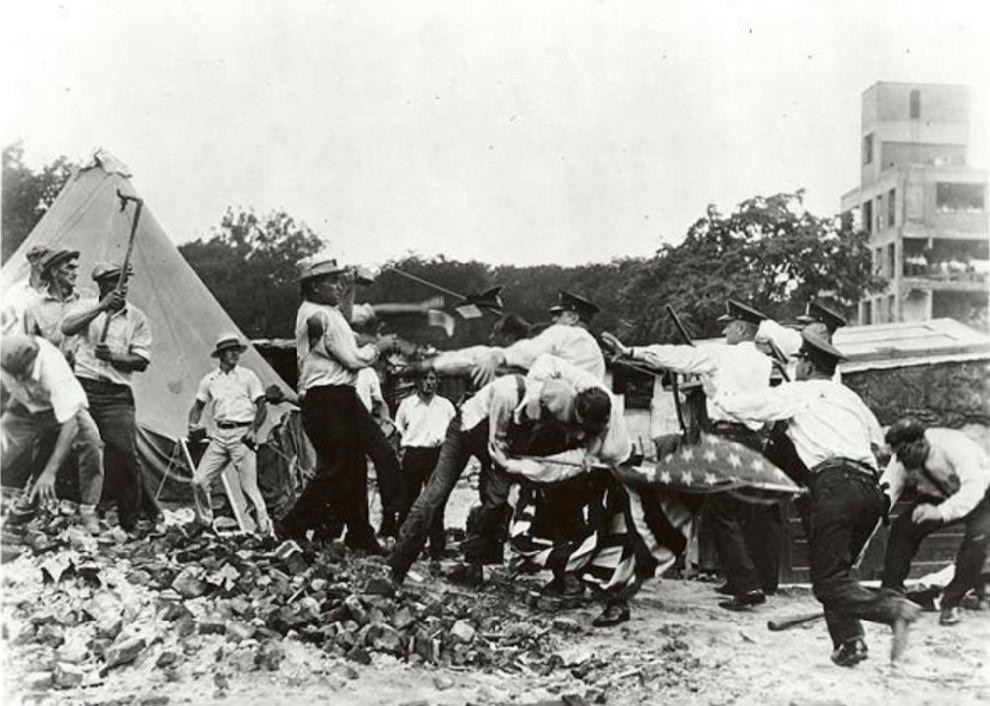 1933: Civilian Conservation Corps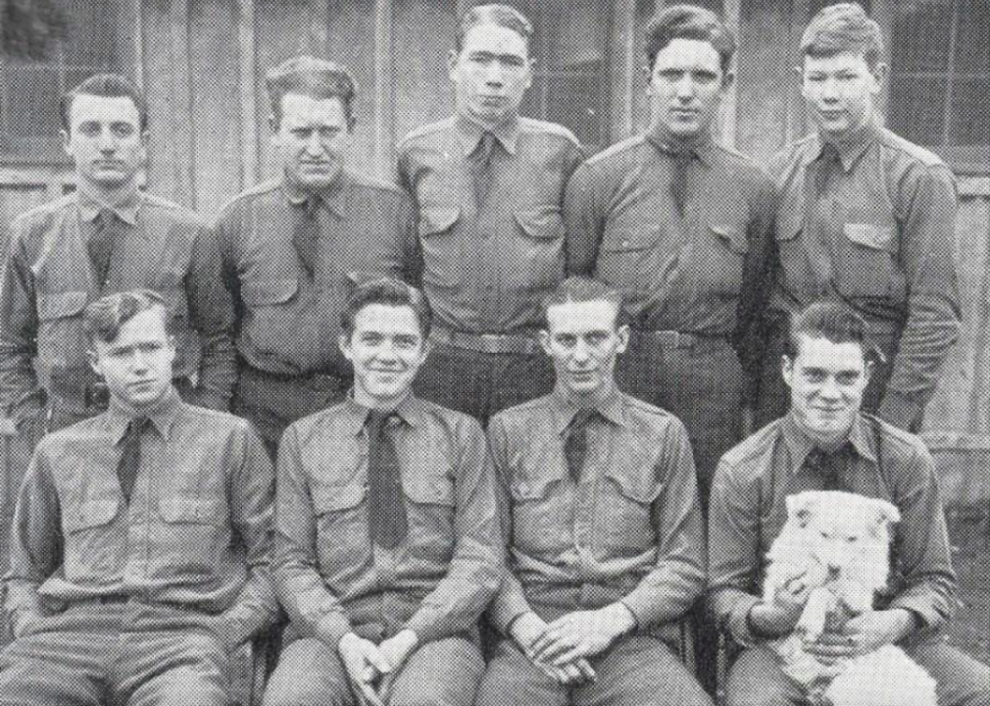 1934: U.S. occupation ends in Haiti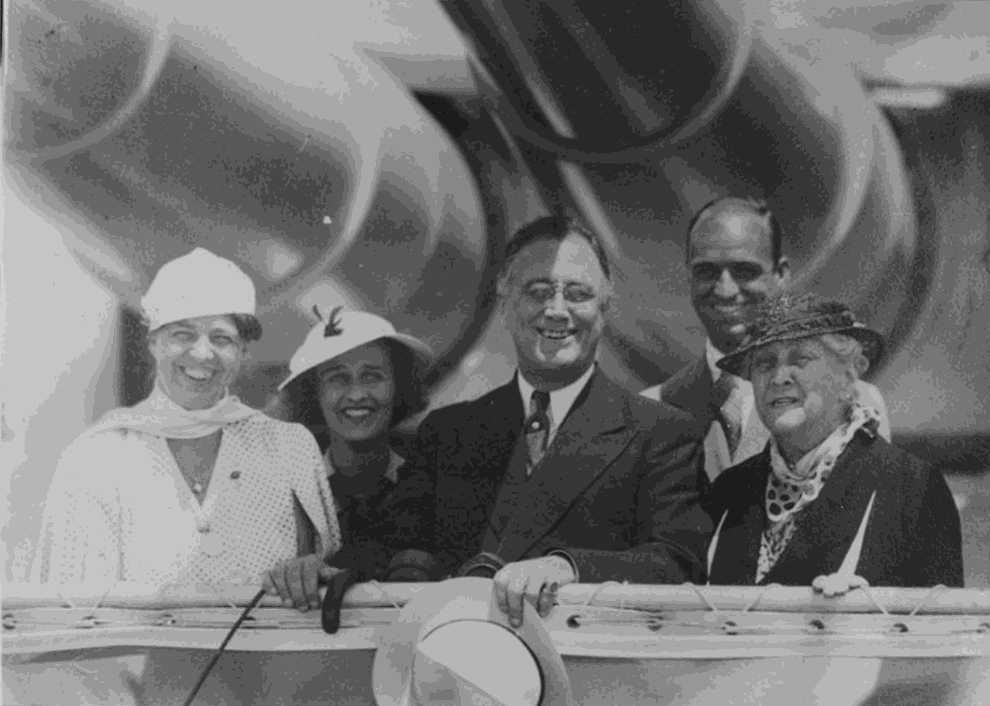 1935: GHQ Air Force and B-17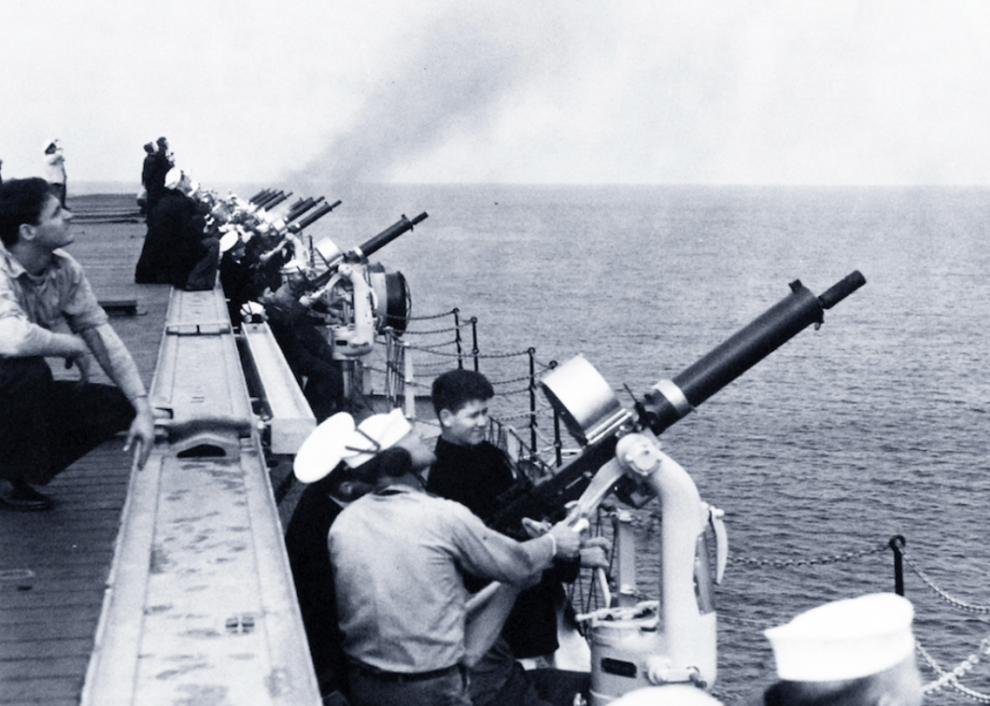 1936: Abraham Lincoln Brigade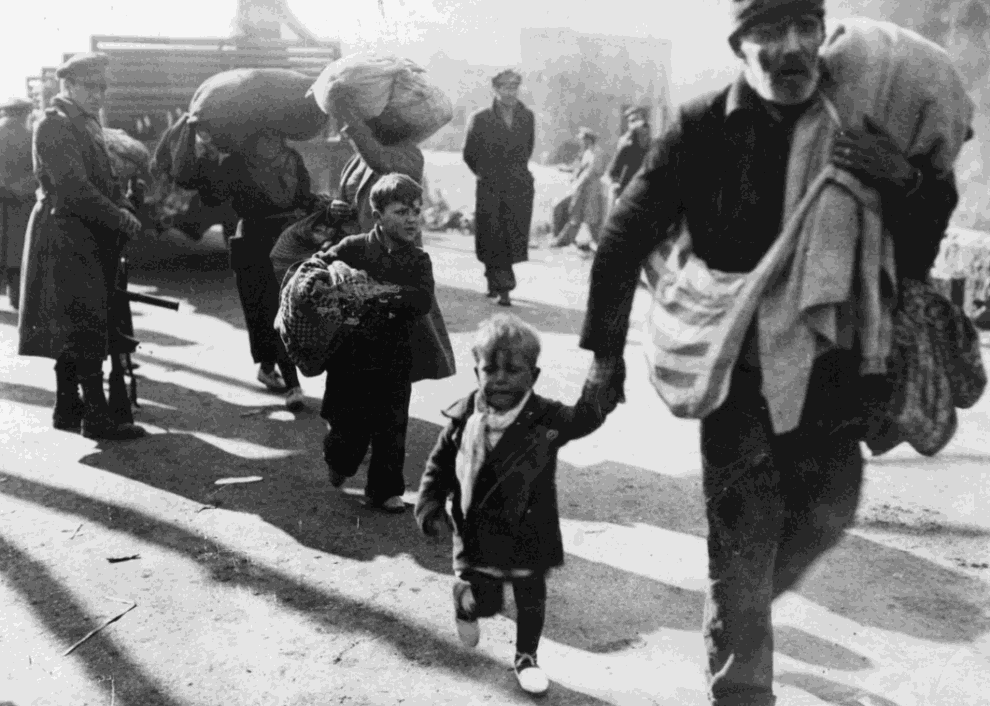 1937: Protective Mobilization Plan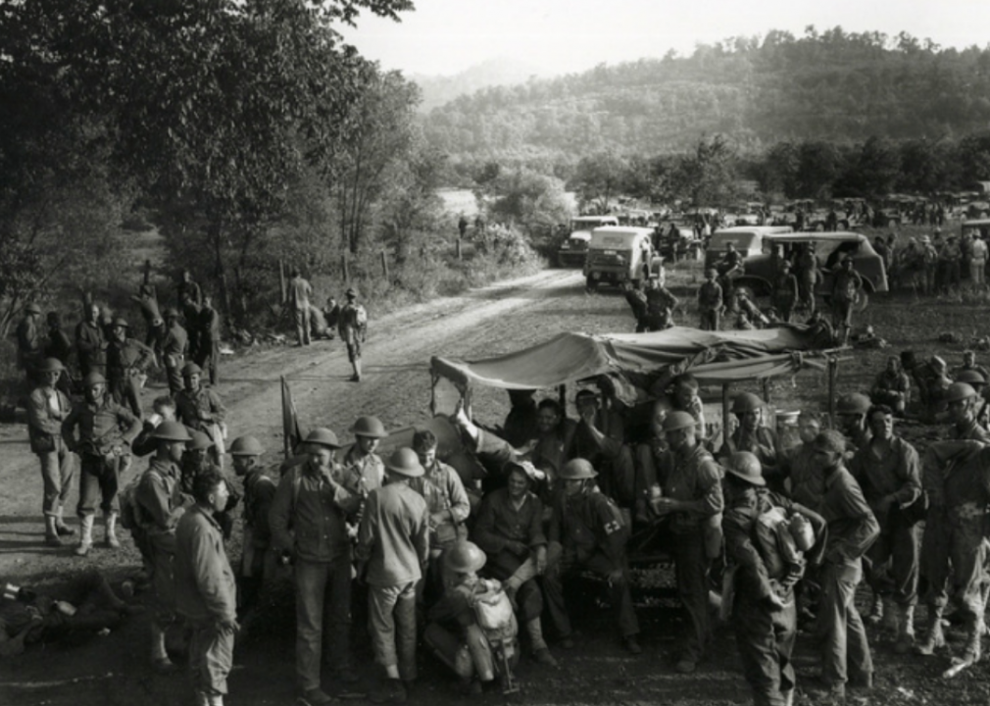 1938: Munich Agreement inspires U.S. hemisphere defense strategy
1939: World War II officially begins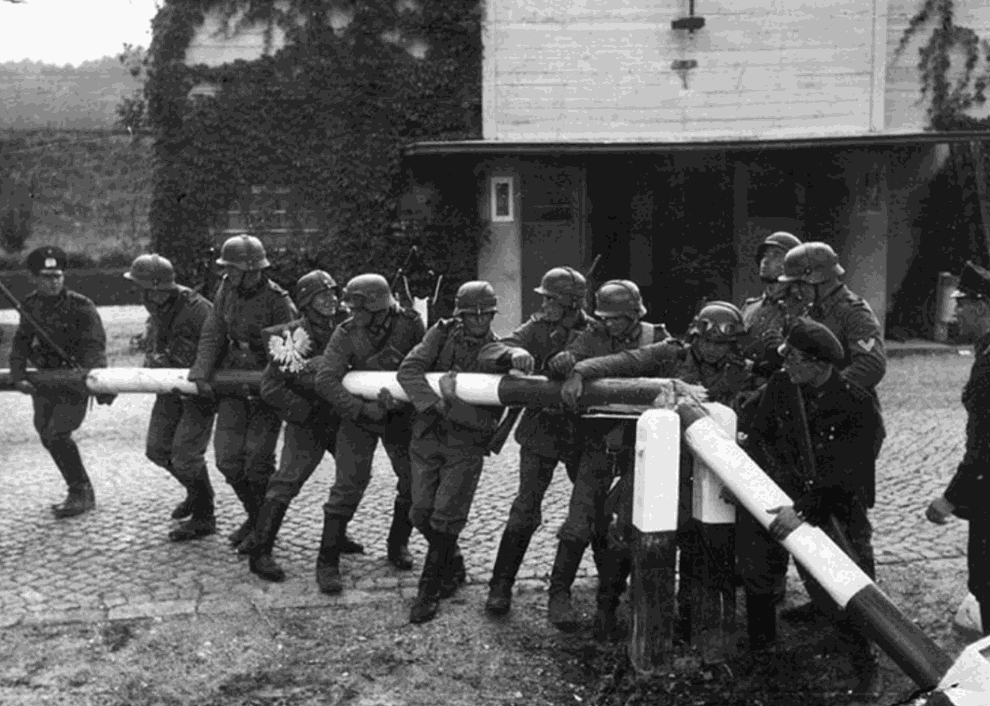 1940: U.S. prepares for war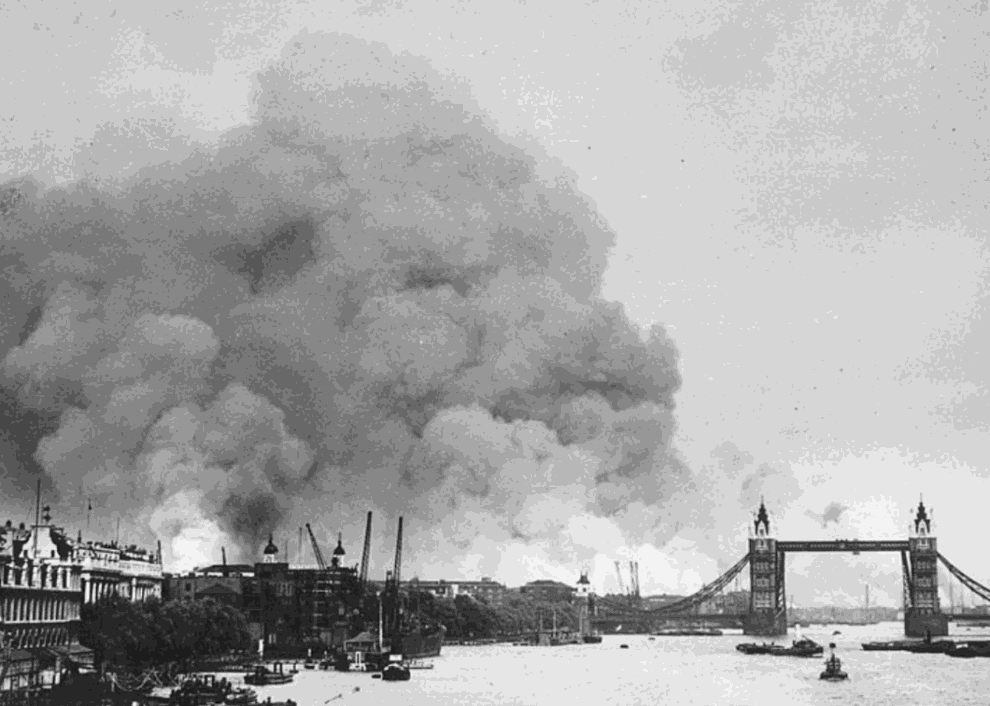 1941: U.S. enters WWII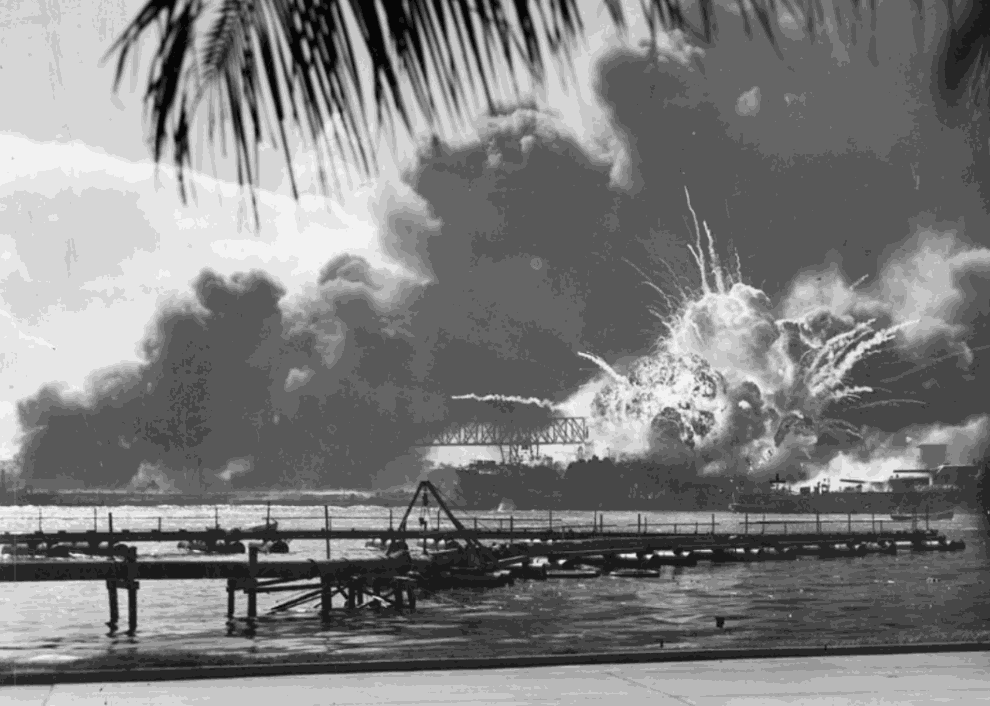 1942: War with Bulgaria, Hungary, and Romania
1943: Eisenhower chosen to lead Allies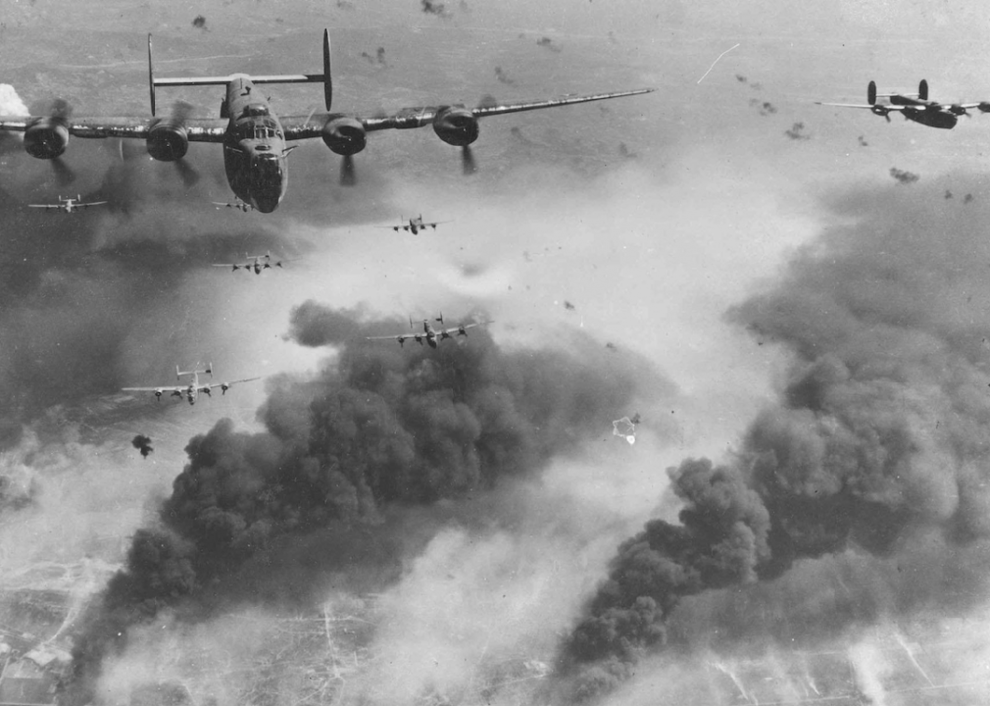 1944: D-Day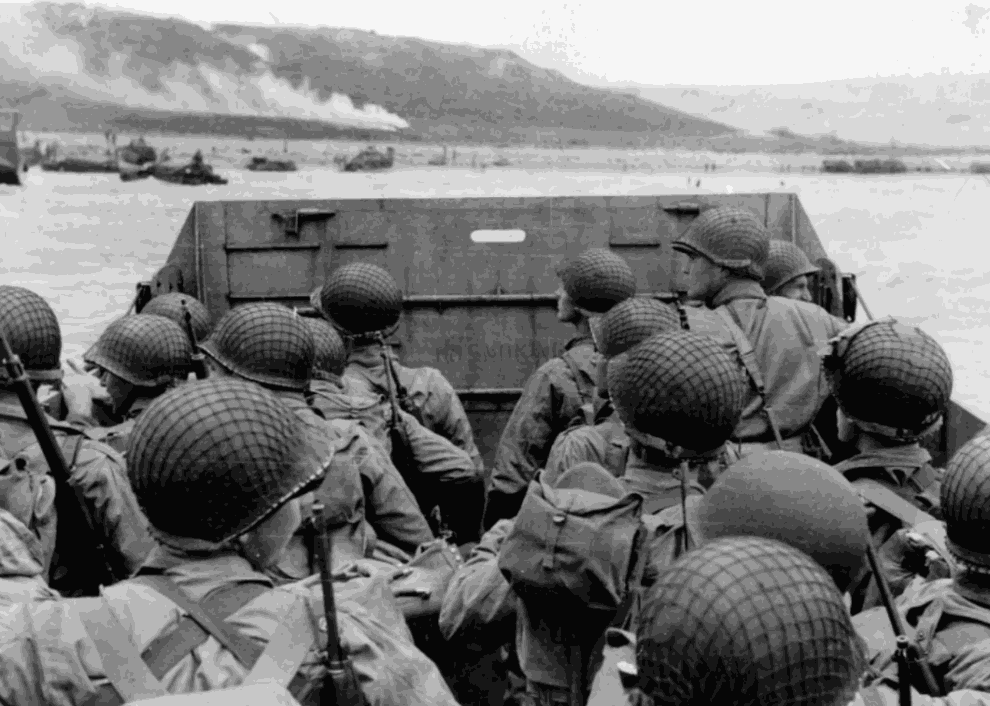 1945: Battle of Iwo Jima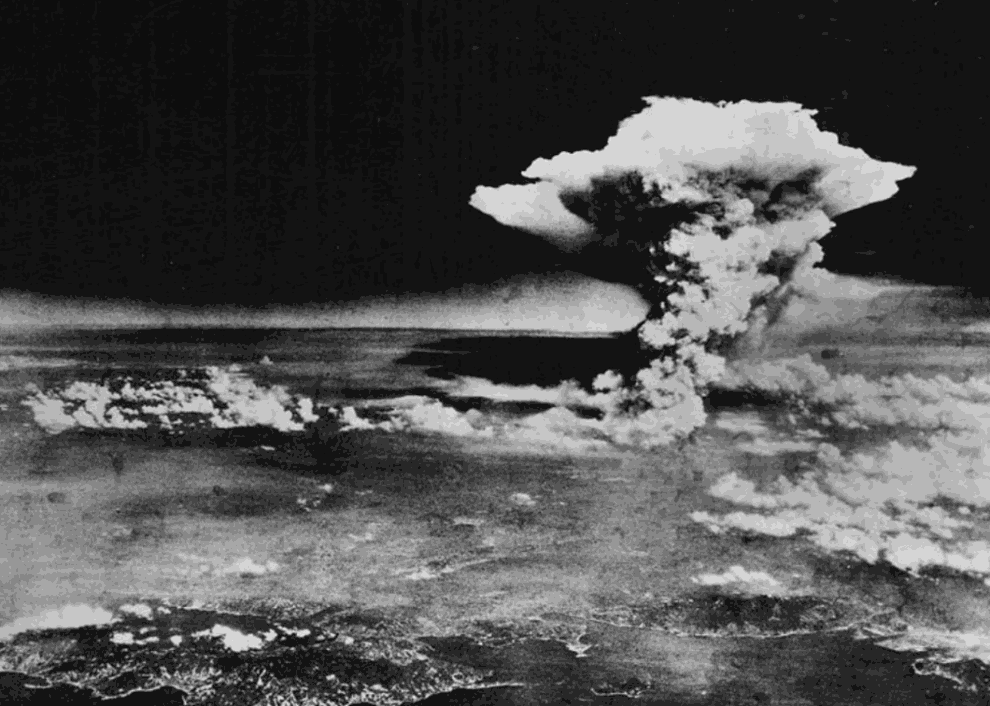 1946: First session of the United Nations
1947: Air Force, National Security Council founded, Cold War erupts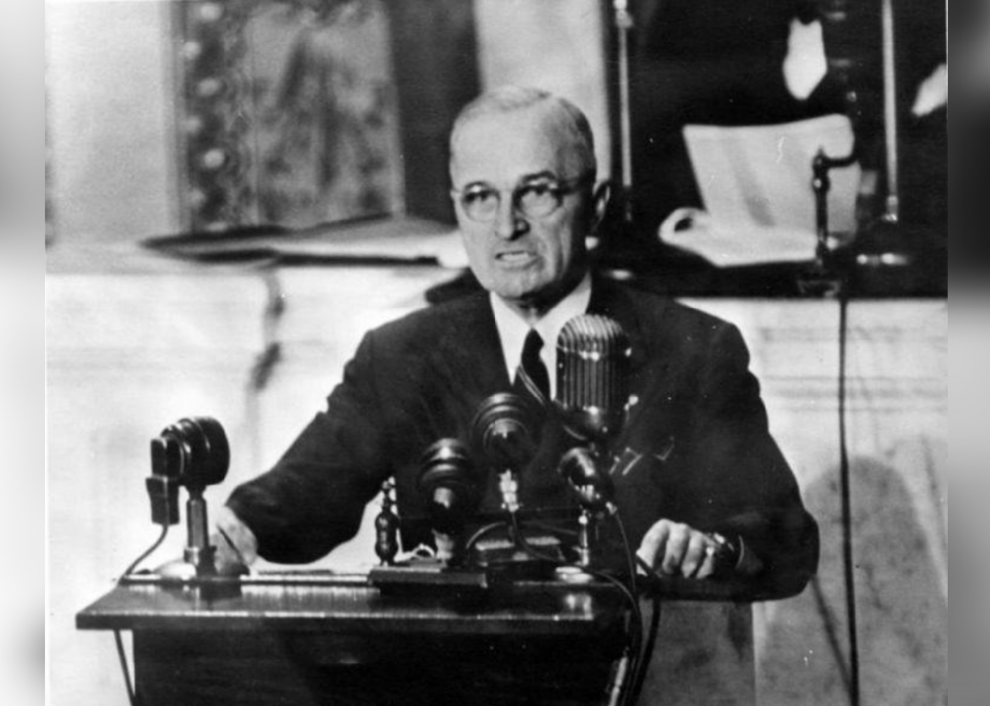 1948: Marshall Plan signed to rebuild Europe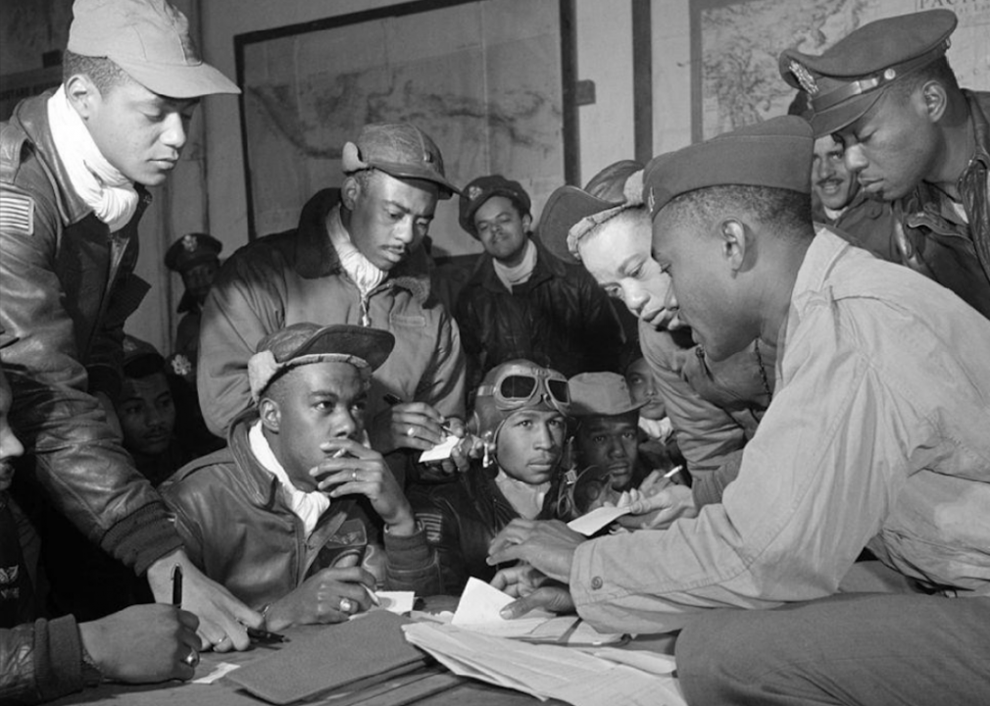 1949: North Atlantic Treaty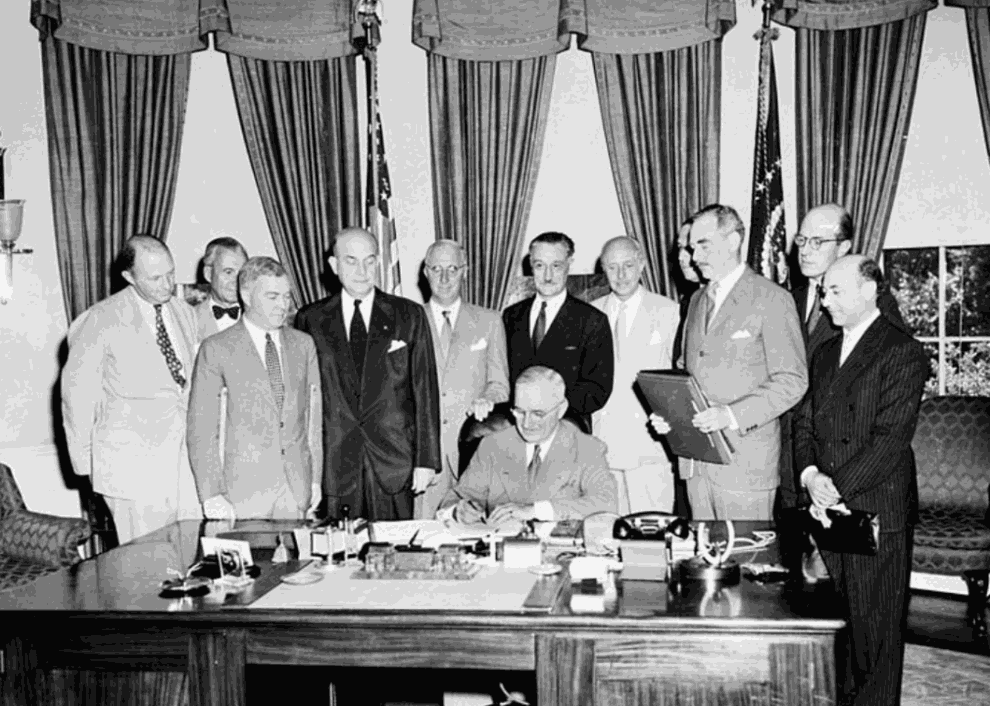 1950: Korean War begins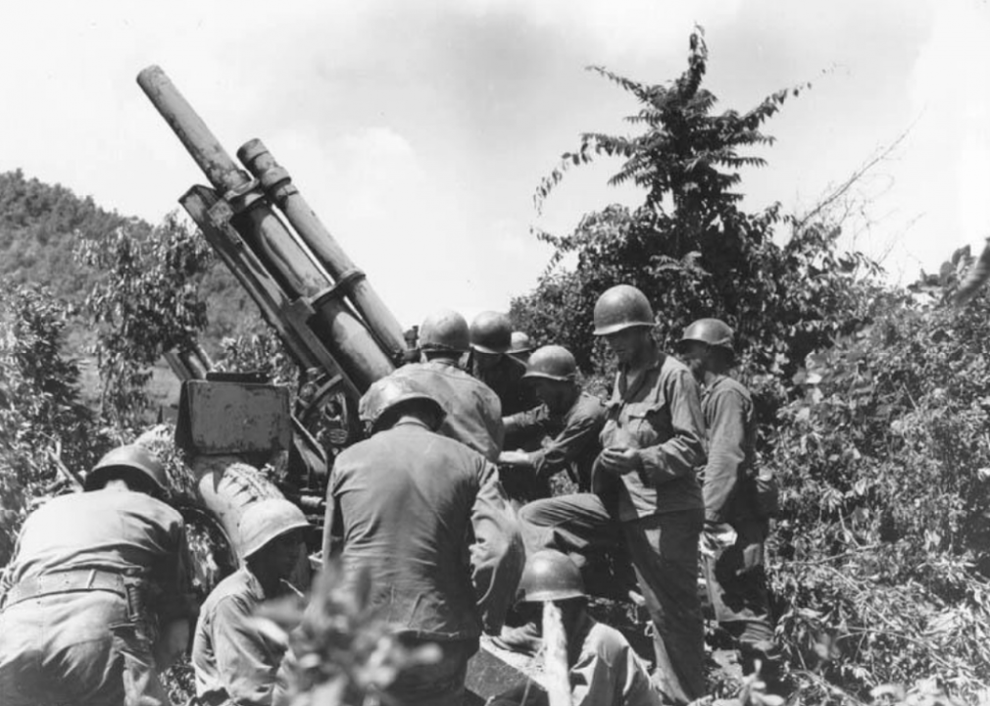 1951: Second capture of Seoul, Treaty of San Francisco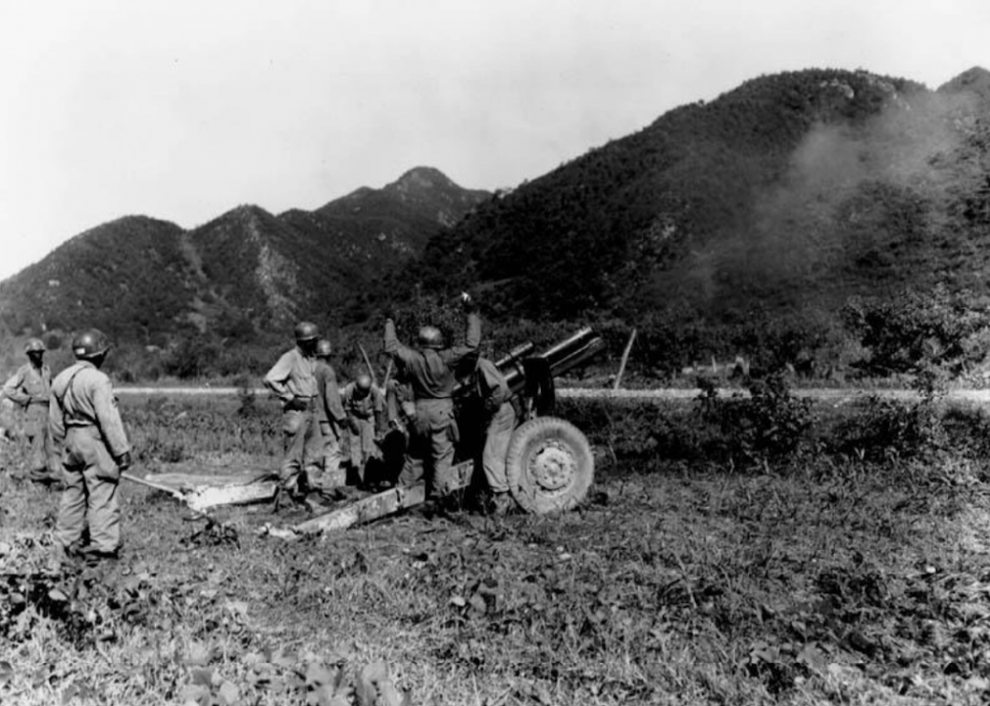 1952: First hydrogen bomb detonated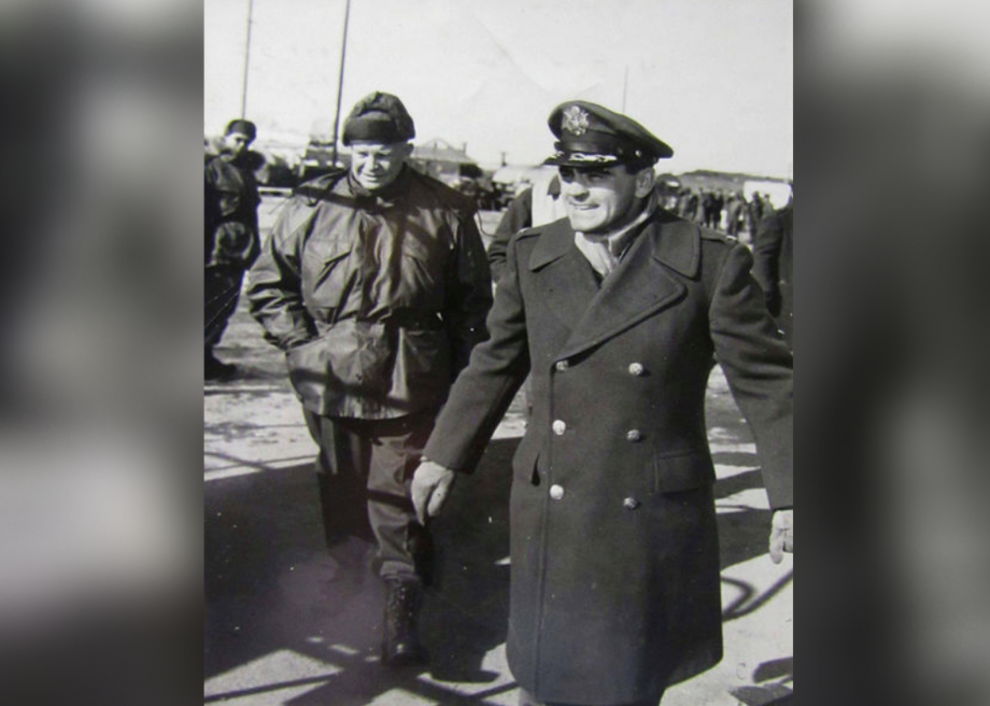 1953: Korean Armistice Agreement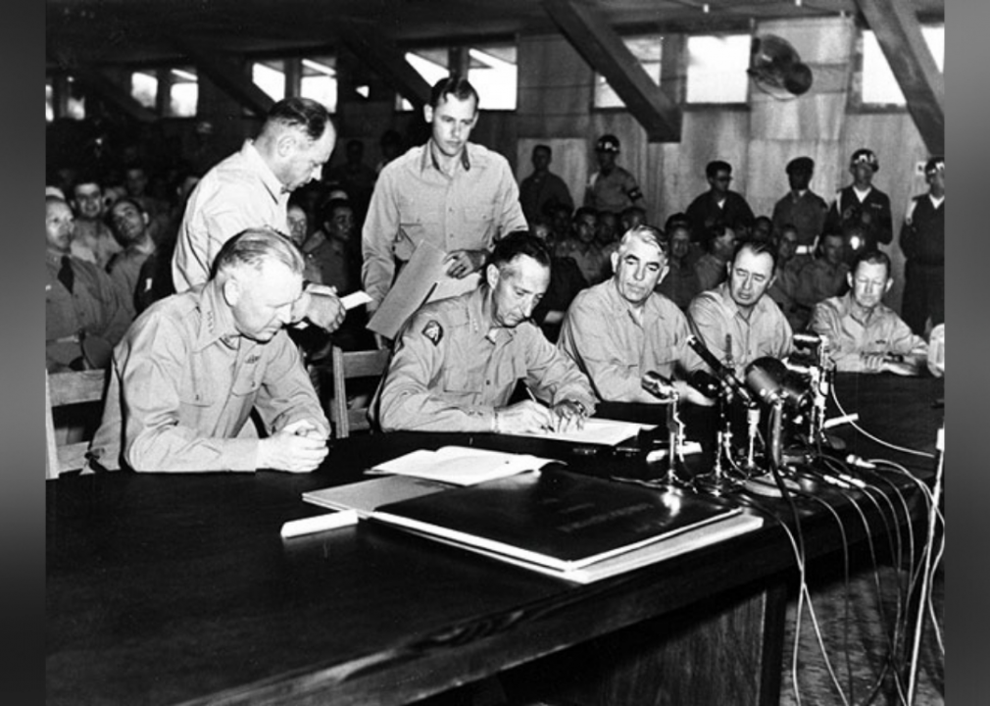 1954: U.S. Air Force Academy established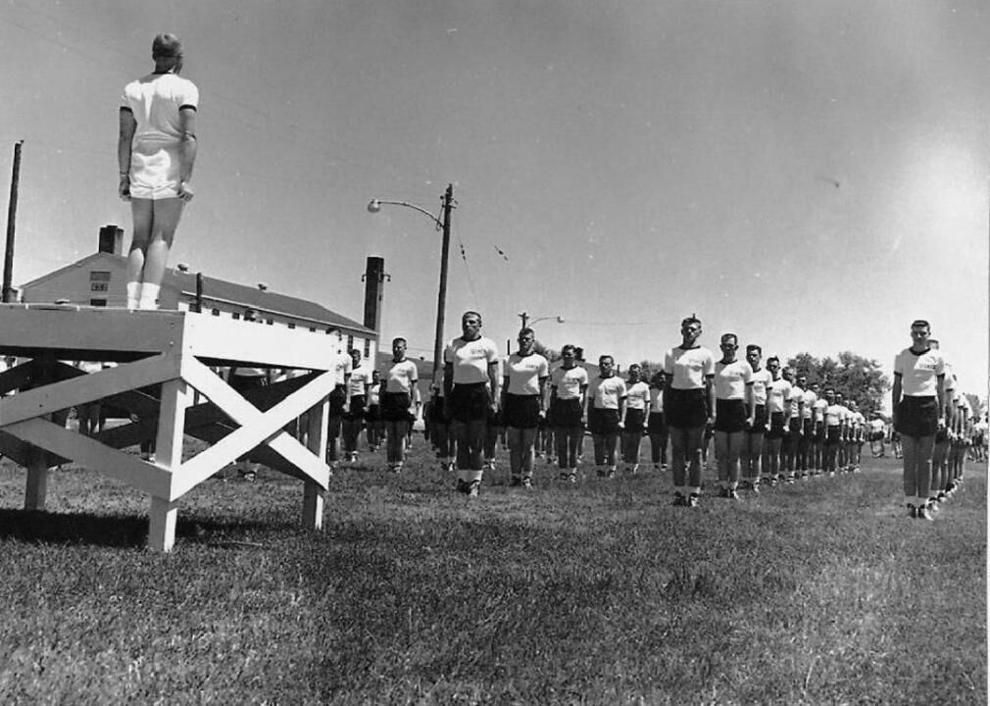 1955: Navy helps evacuate Chinese Nationalist soldiers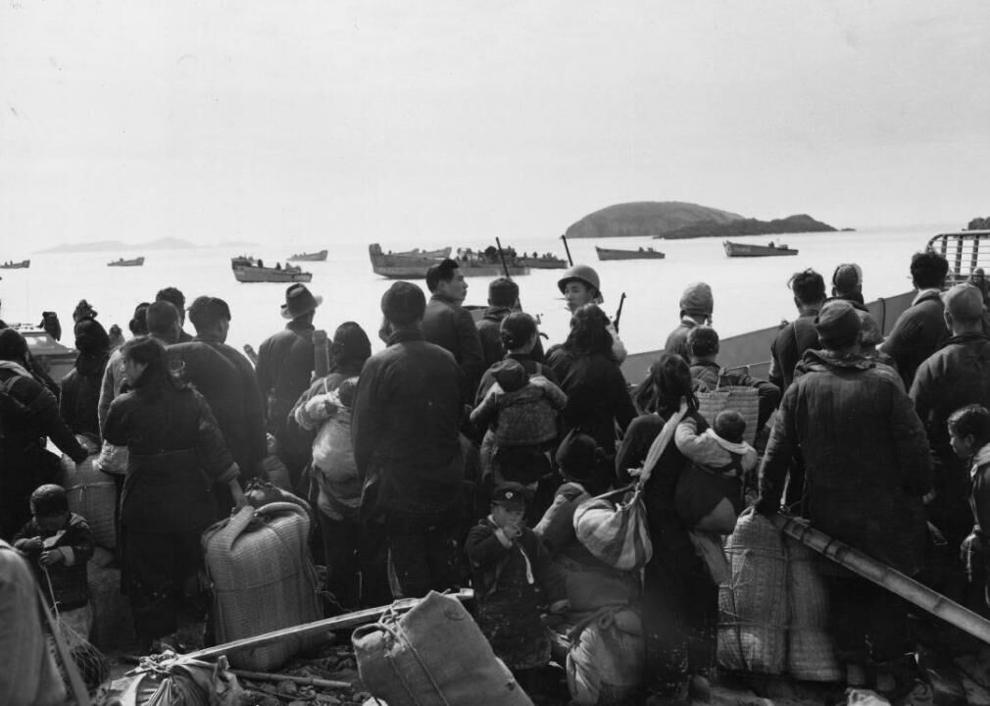 1956: Hungarian Revolution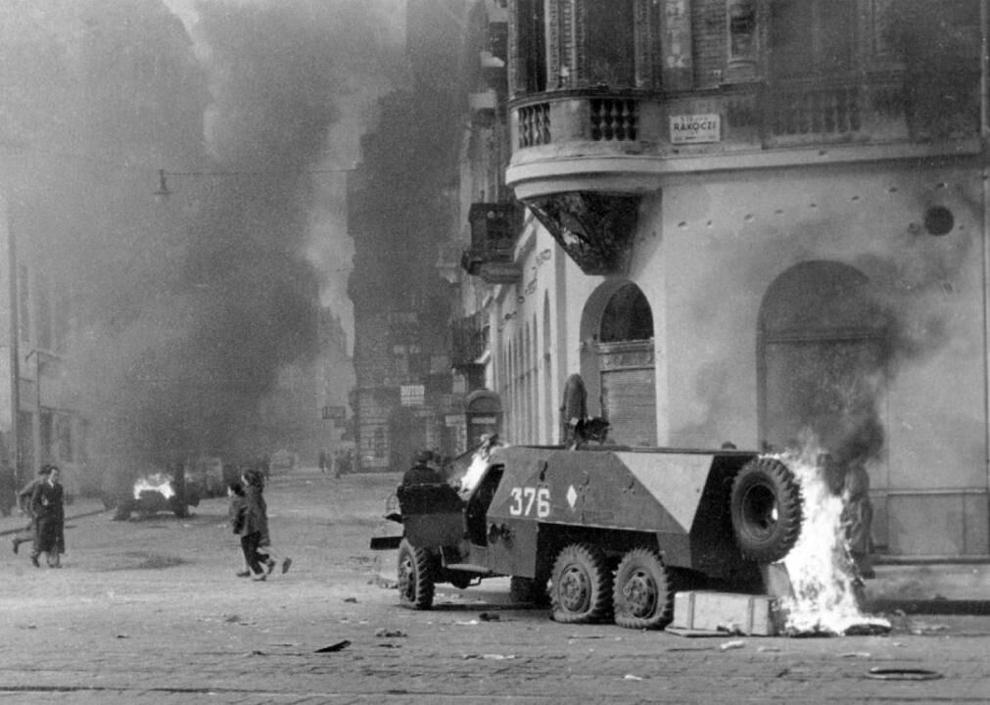 1957: Distant Early Warning Sign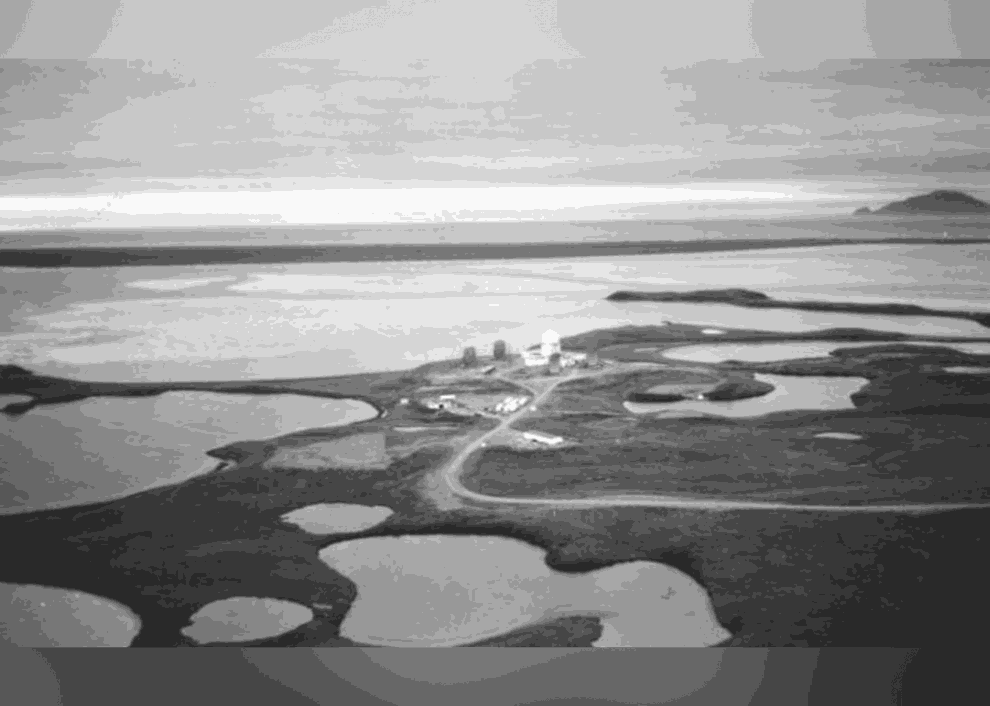 1958: Lebanon crisis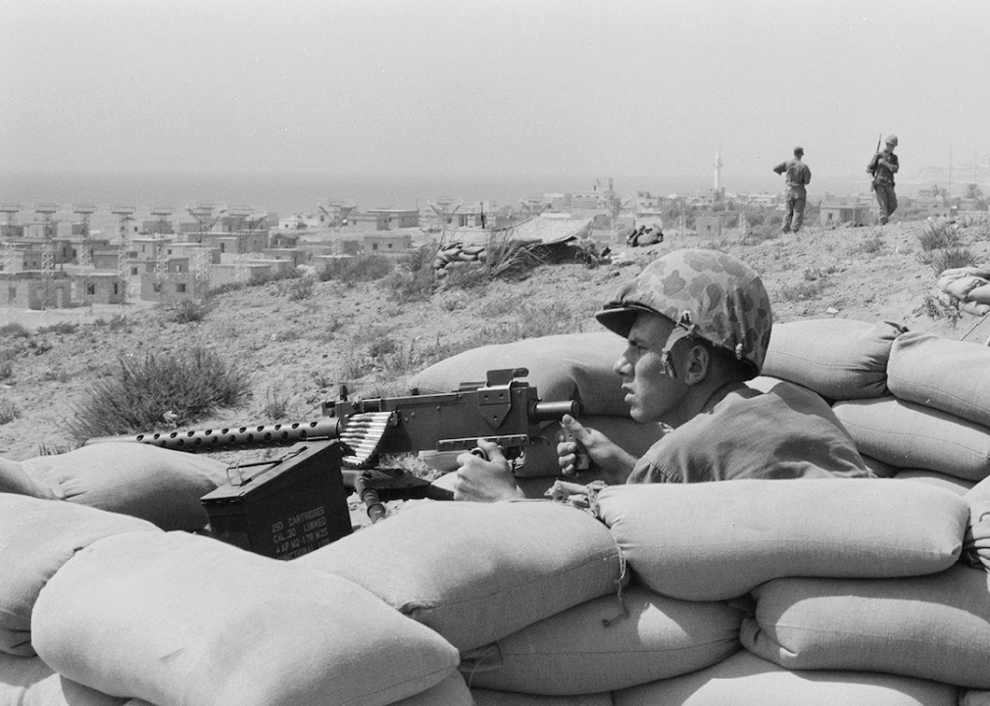 1959: U.S. Special Forces train soldiers in Laos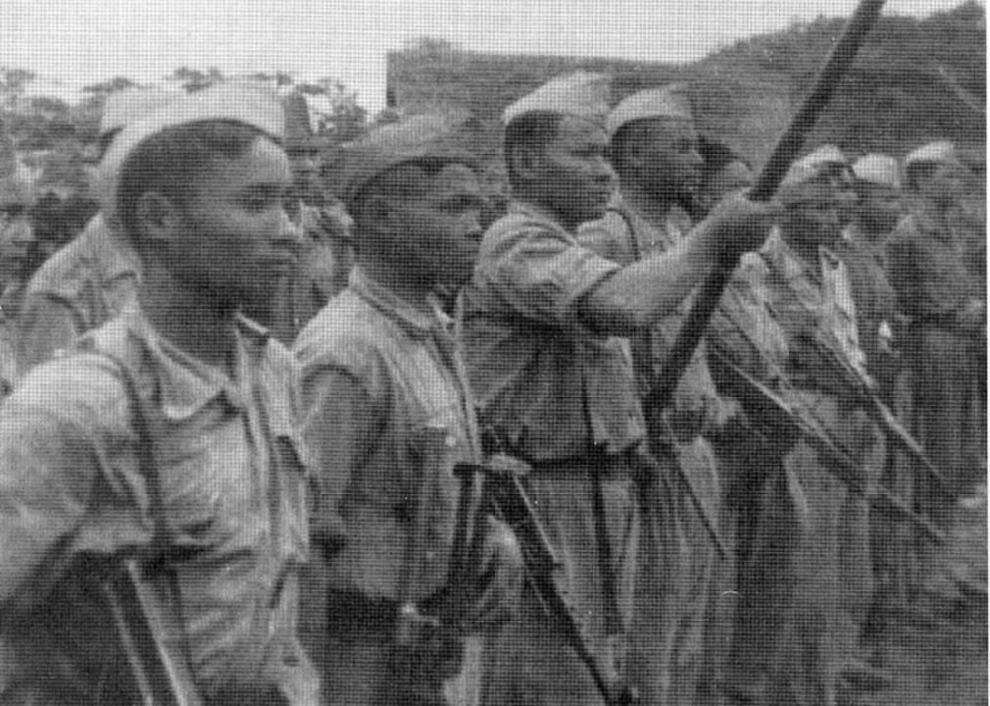 1960: U.S.-Cuba standoff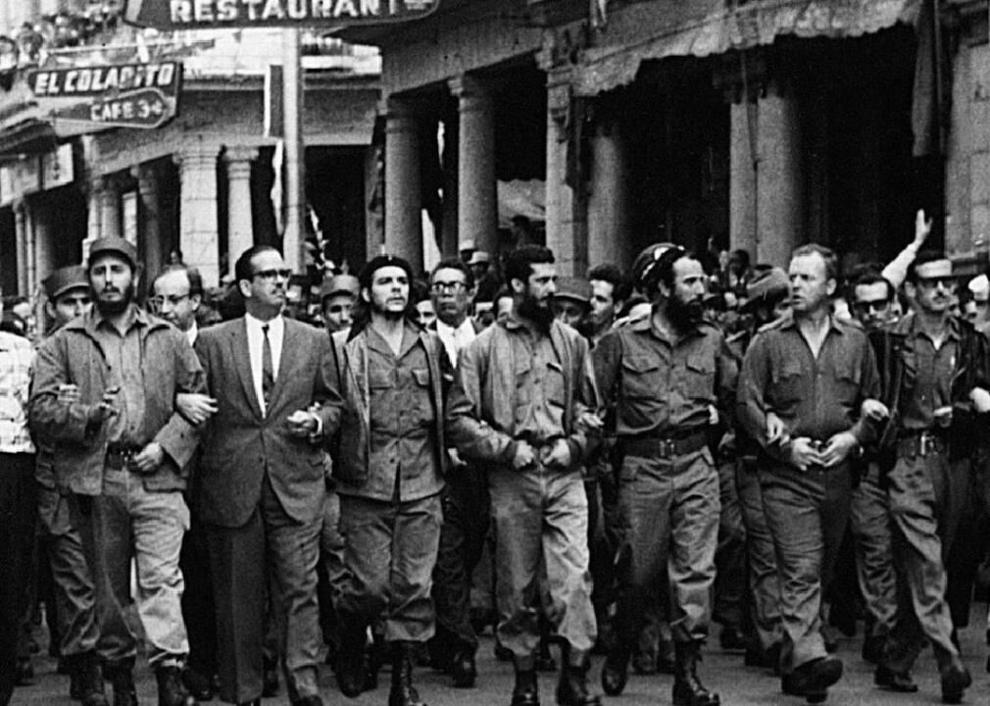 1961: Bay of Pigs
1962: Cuban Missile Crisis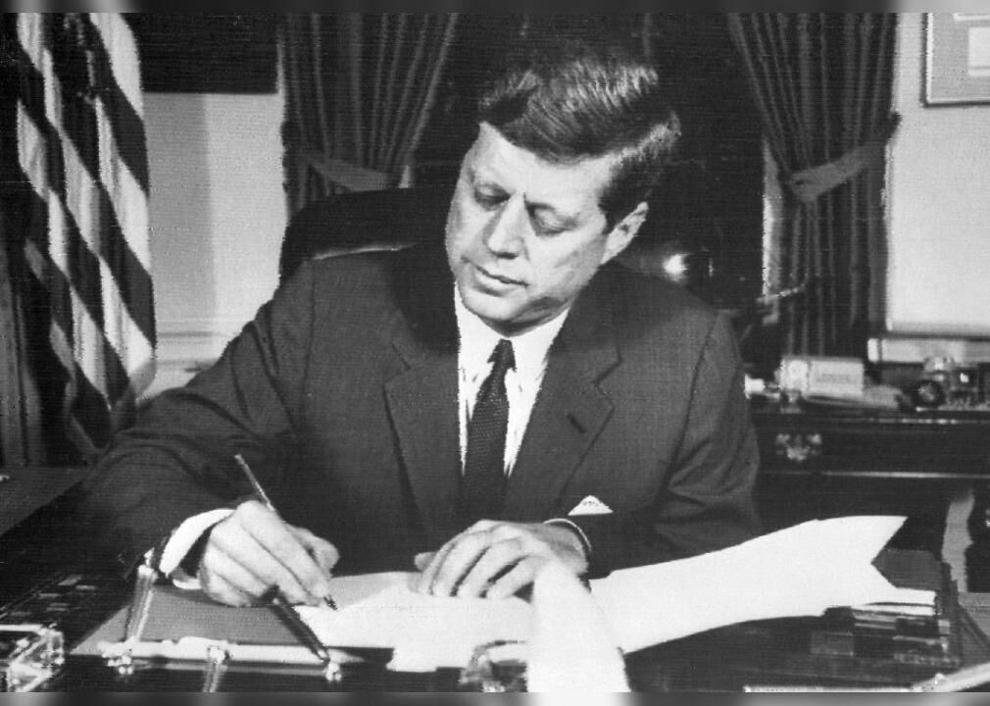 1963: Limited Nuclear Test Ban Treaty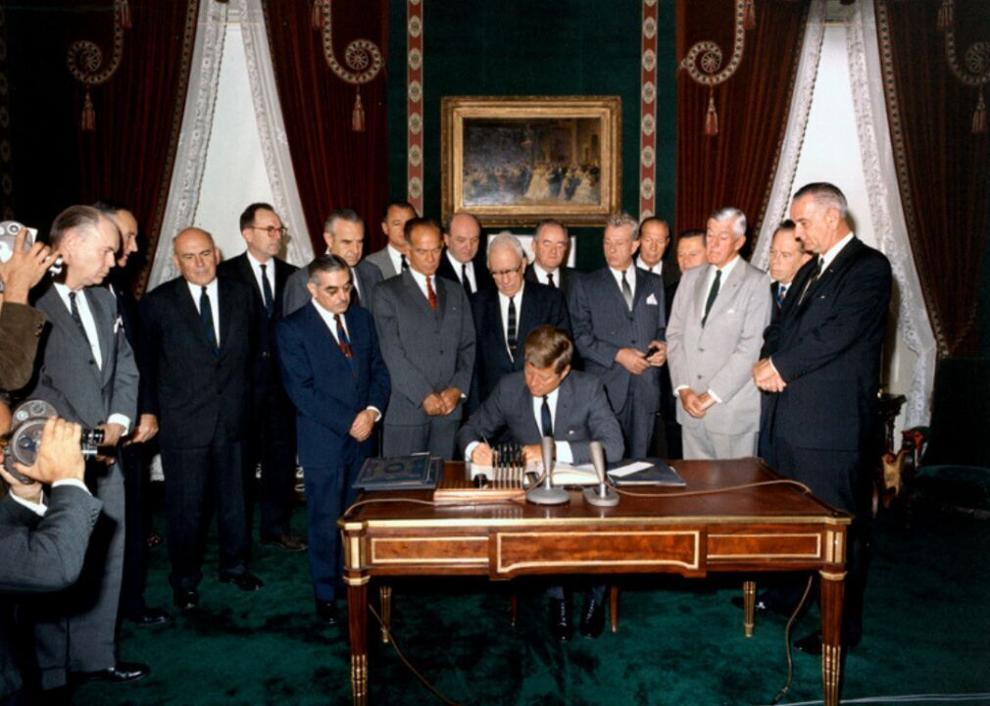 1964: Gulf of Tonkin
1965: U.S. officially enters Vietnam War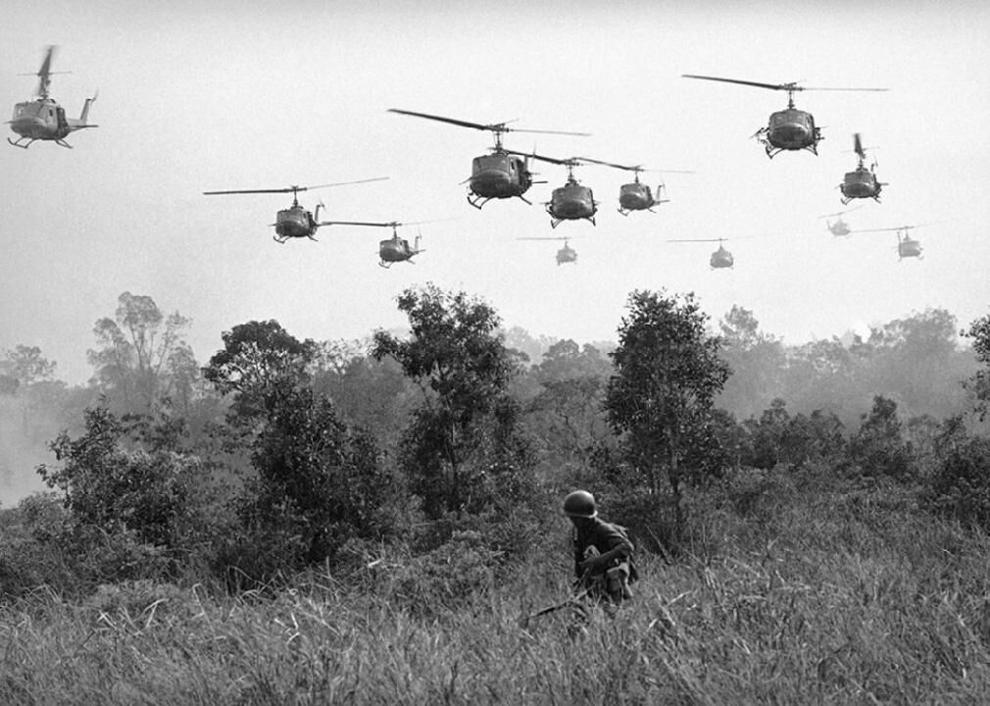 1966: House Un-American Activities Committee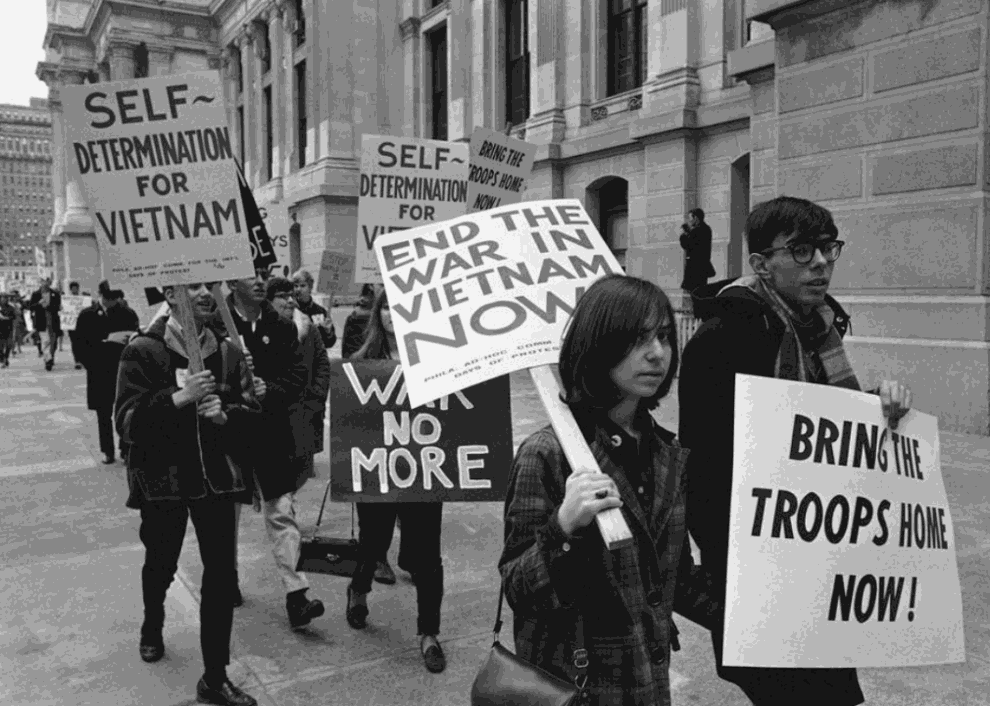 1967: Operation Swift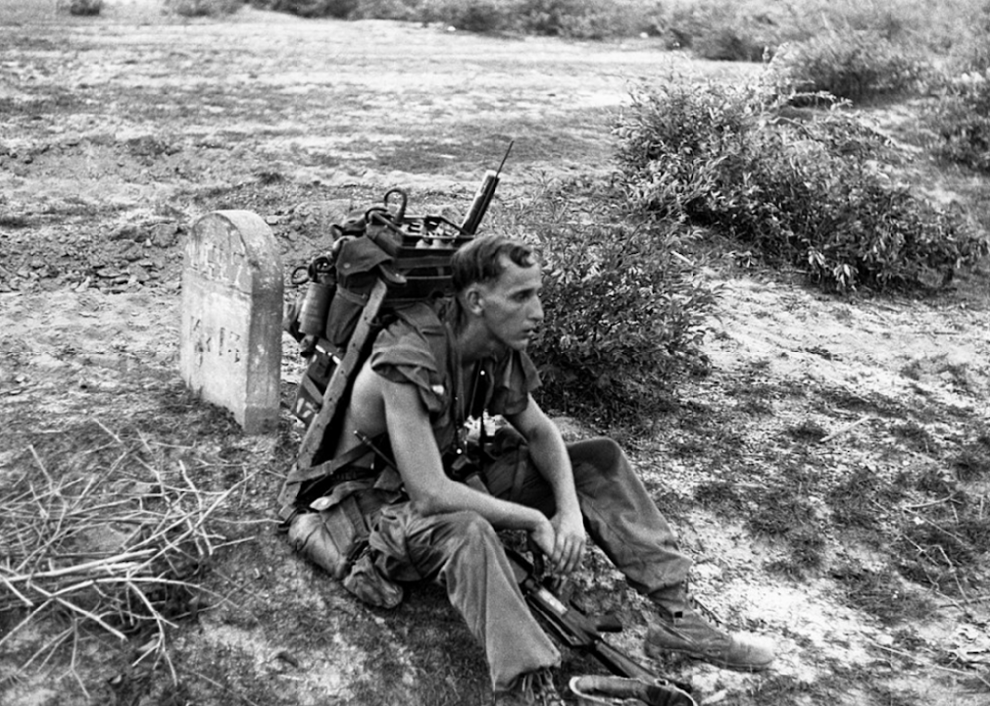 1968: Tet Offensive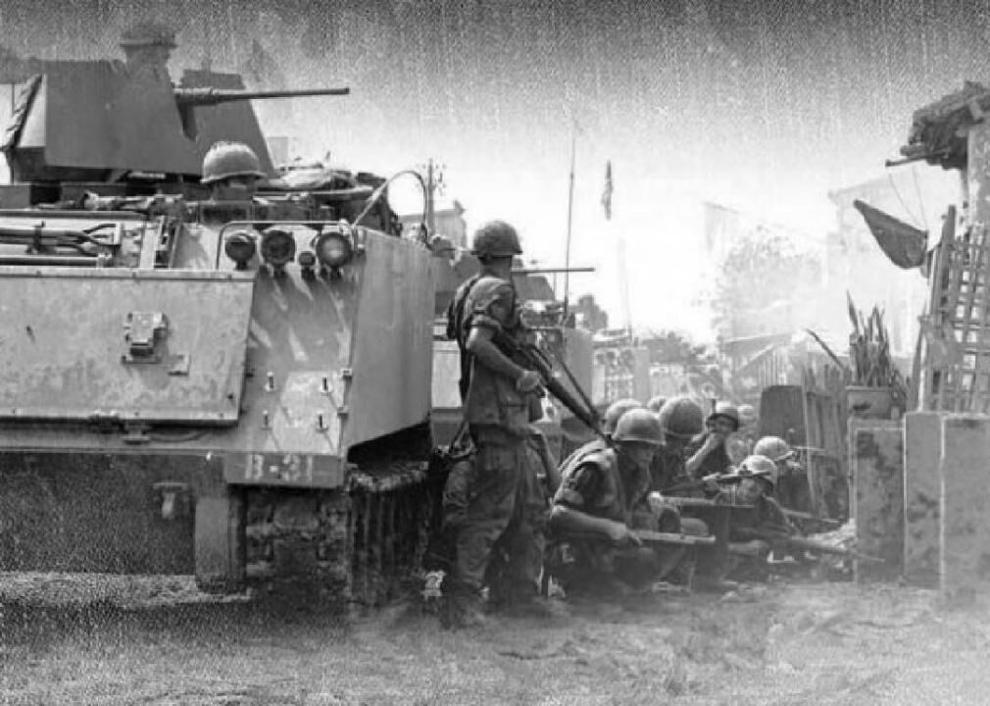 1969: Nixon Doctrine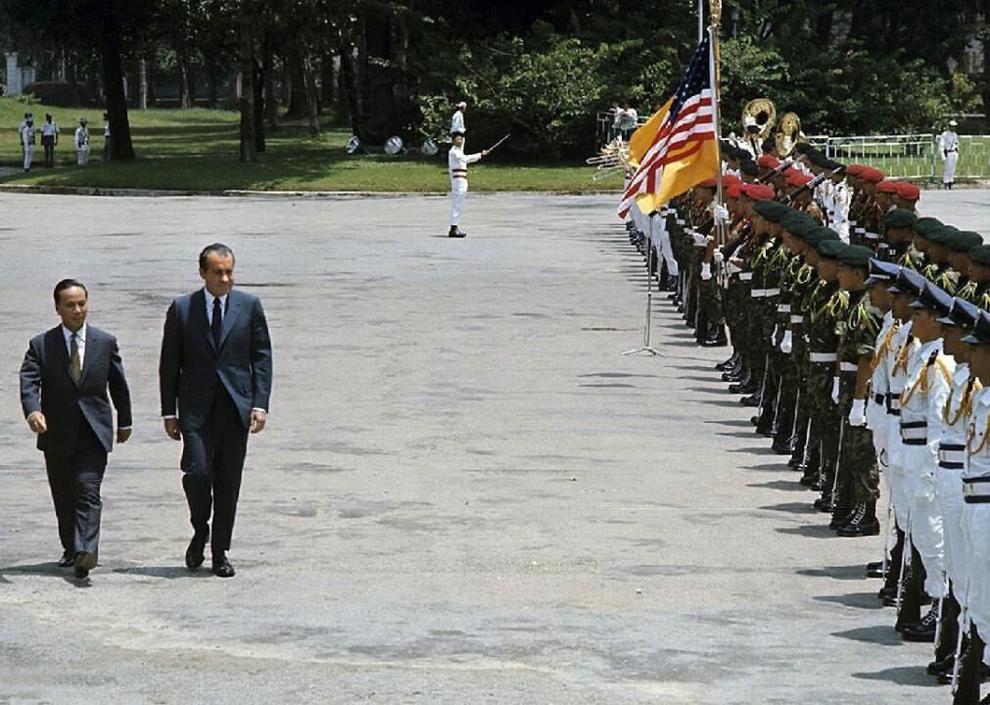 1970: U.S. troops invade Cambodia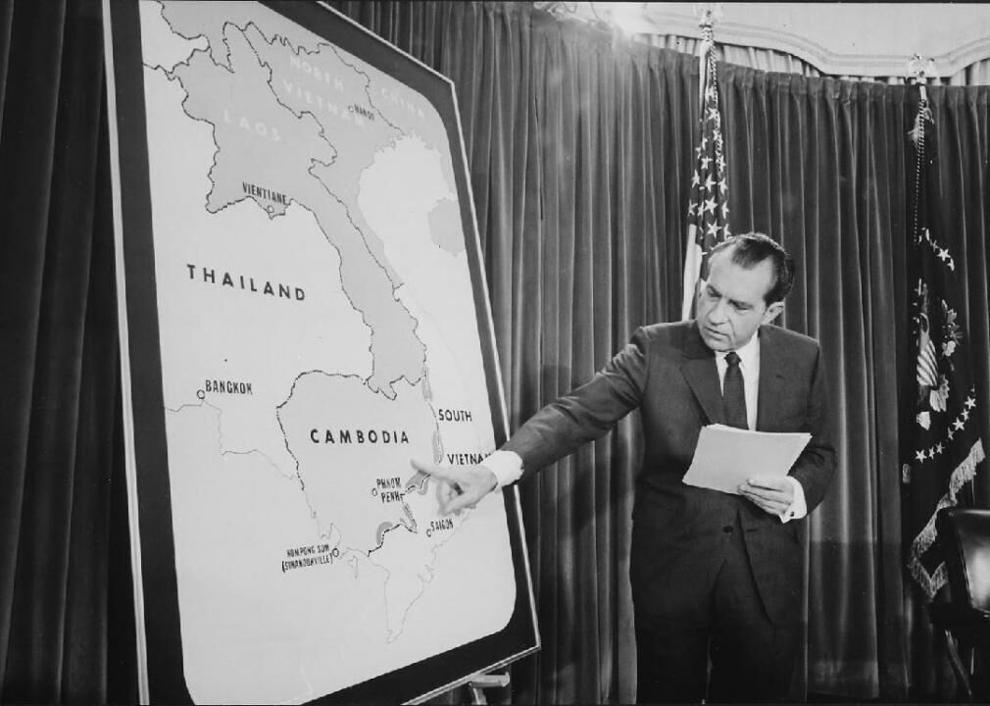 1971: Conviction in My Lai Massacre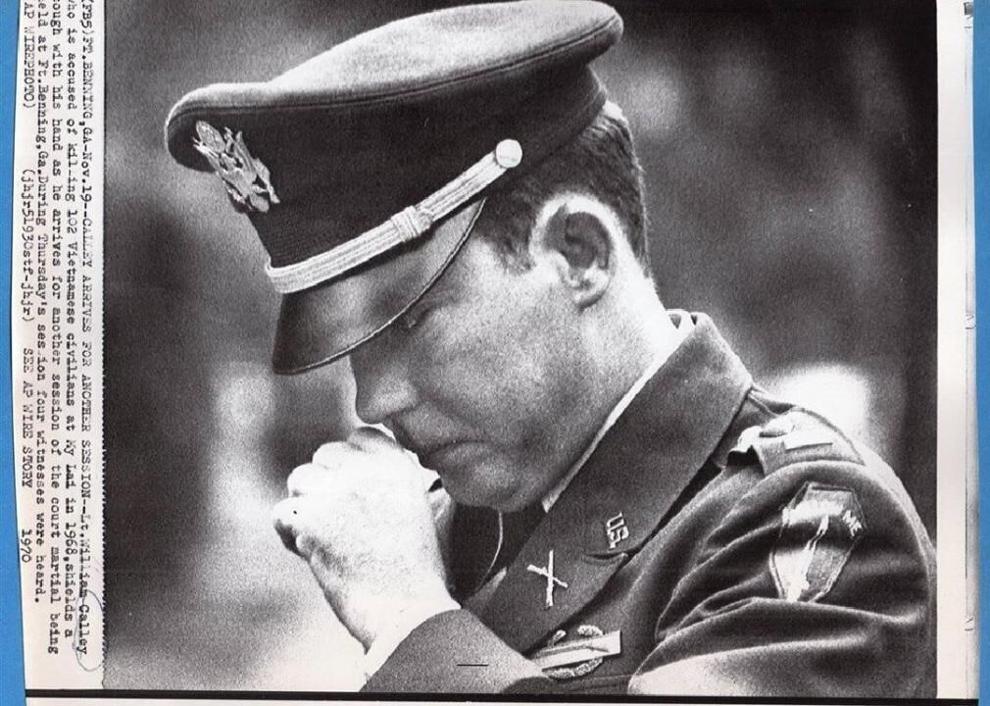 1972: Nguyen Hue Offensive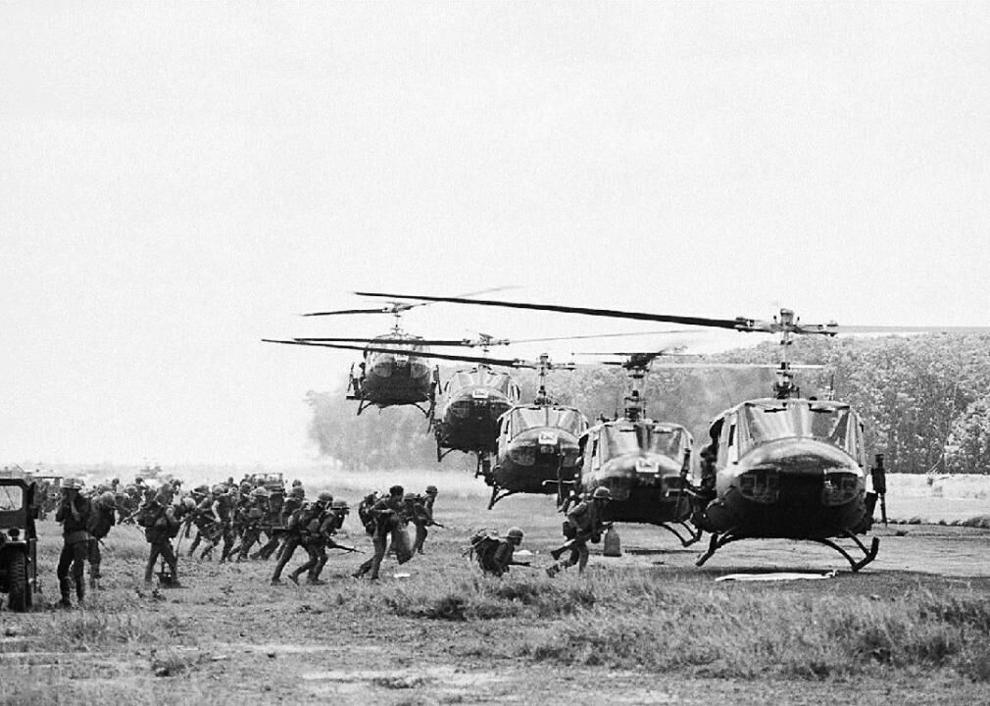 1973: Ceasefire signed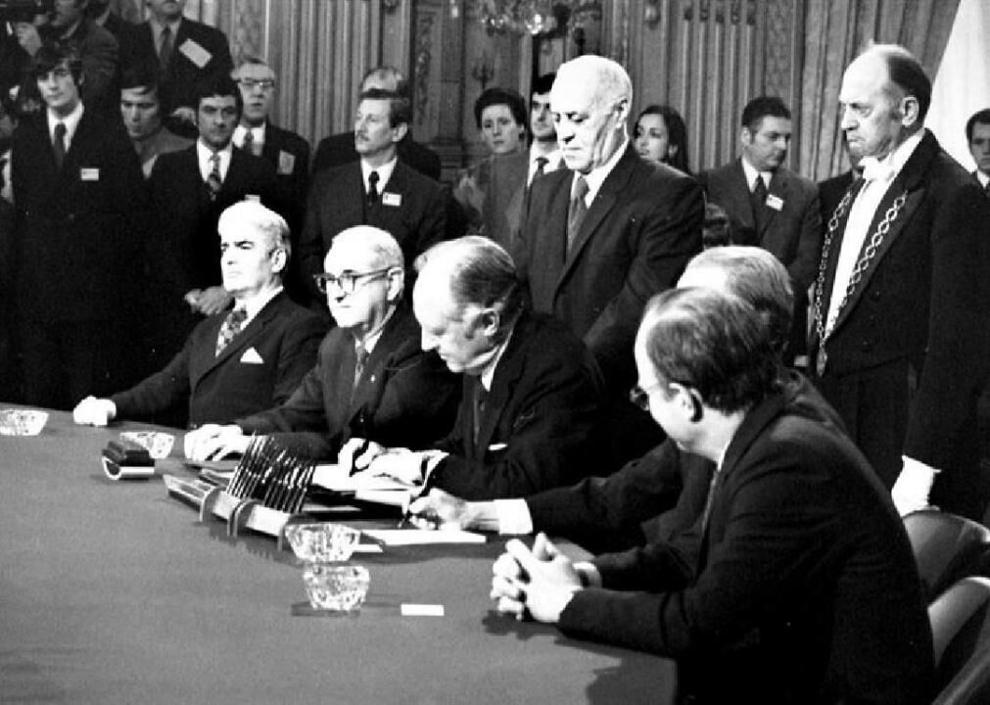 1974: U.S. evacuation of Cyprus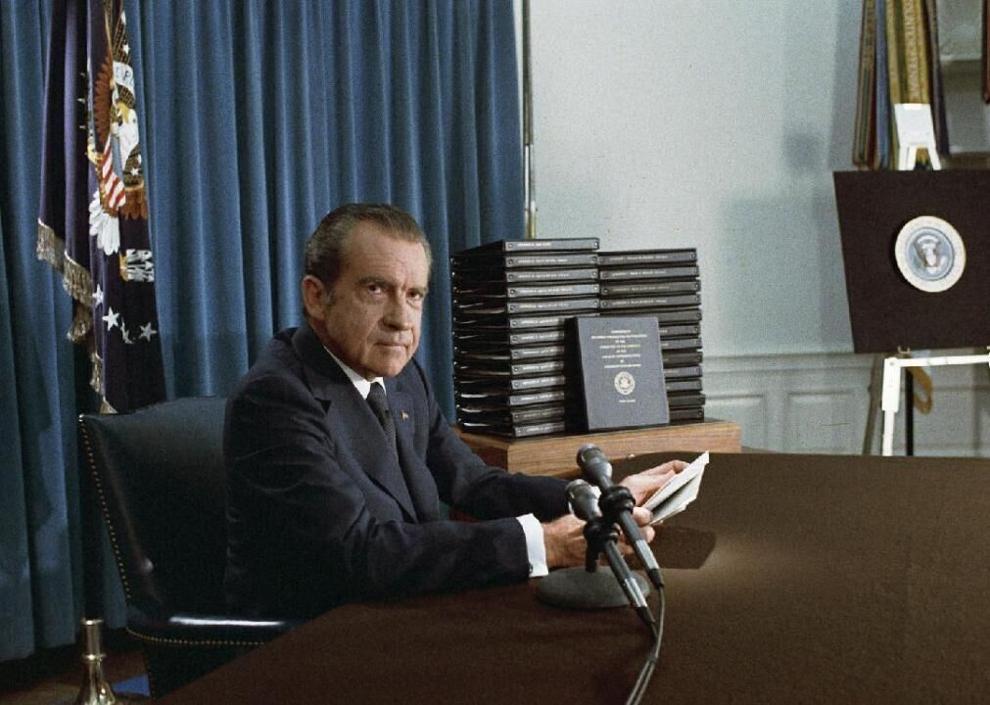 1975: End of Vietnam War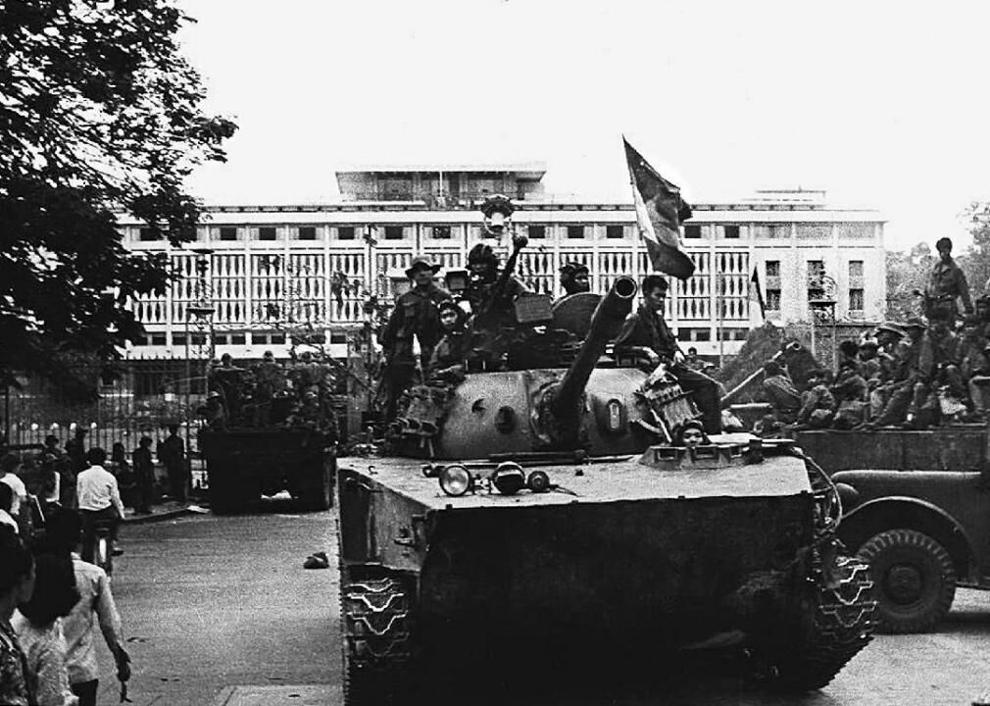 1976: Women admitted to service academies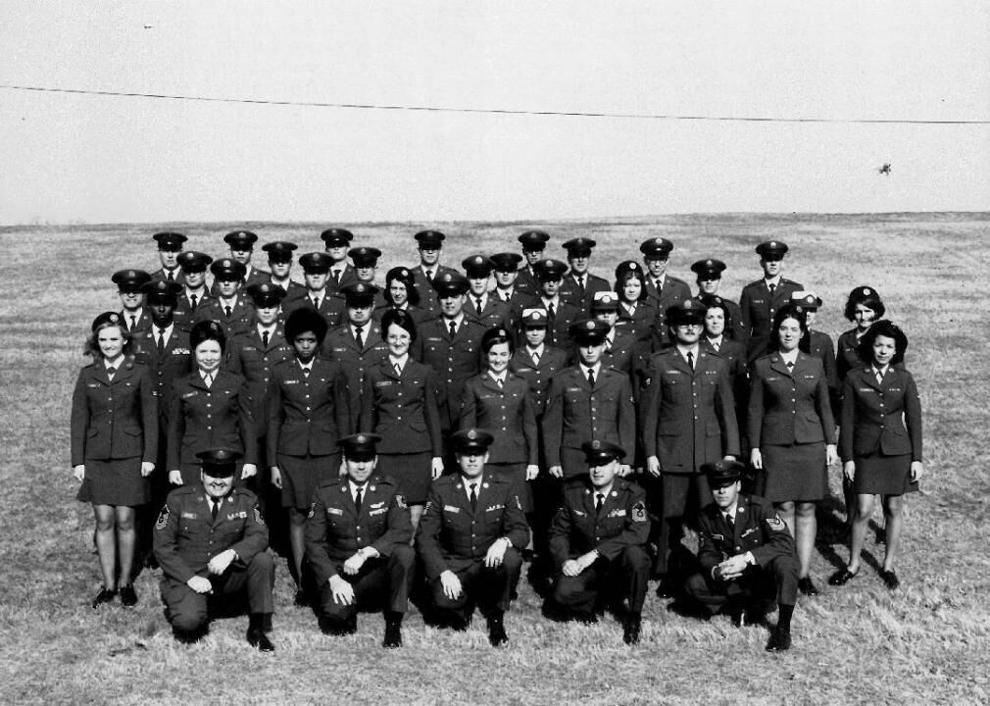 1977: President Carter's new foreign policy for Latin America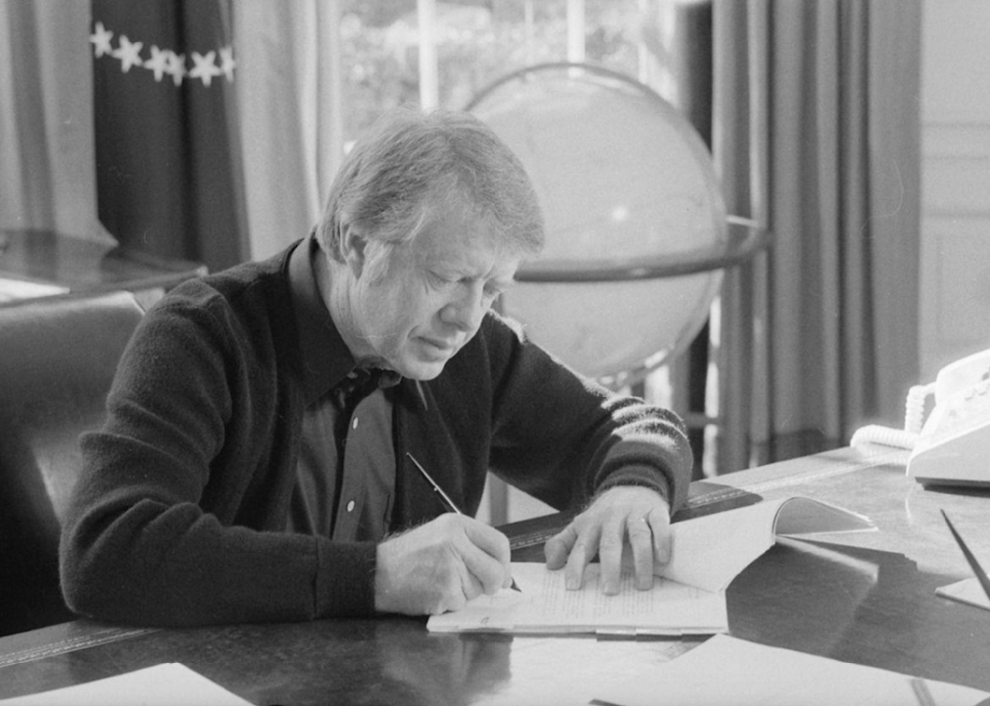 1978: Women's Army Corps dissolved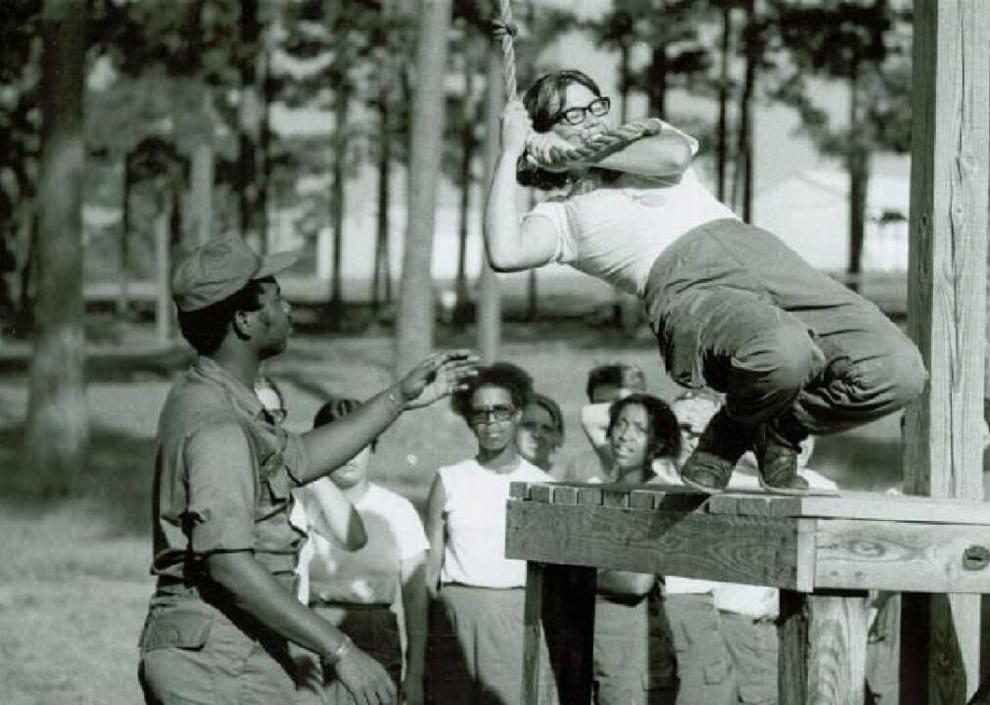 1979: Iranian Hostage Crisis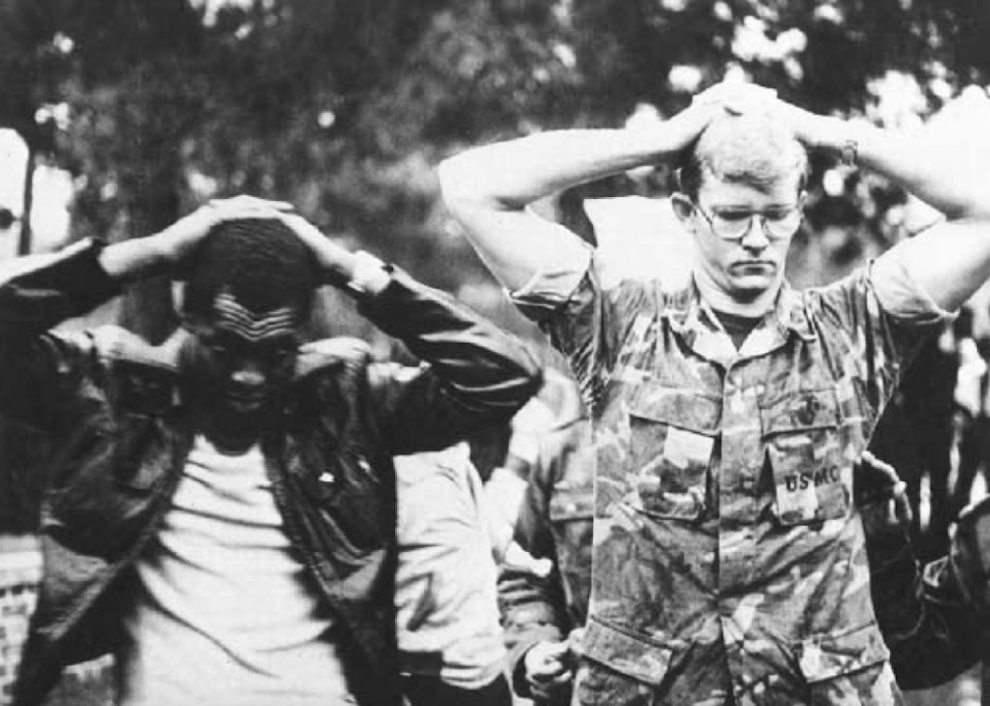 1980: Failed attempt to end hostage crisis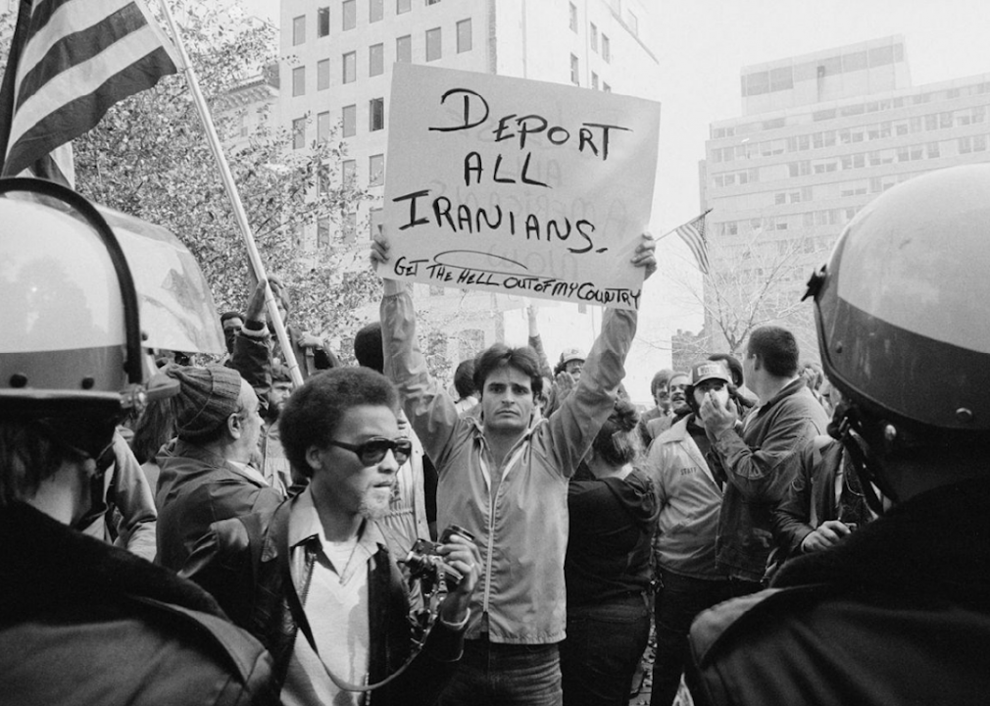 1981: Gulf of Sidra Incident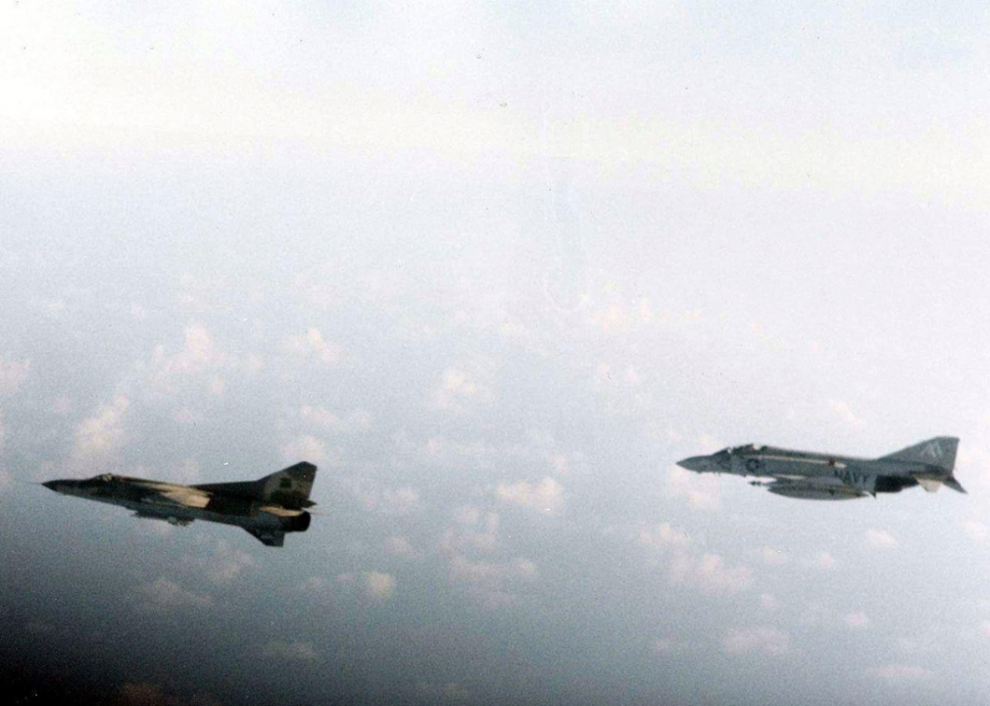 1982: Lebanese Civil War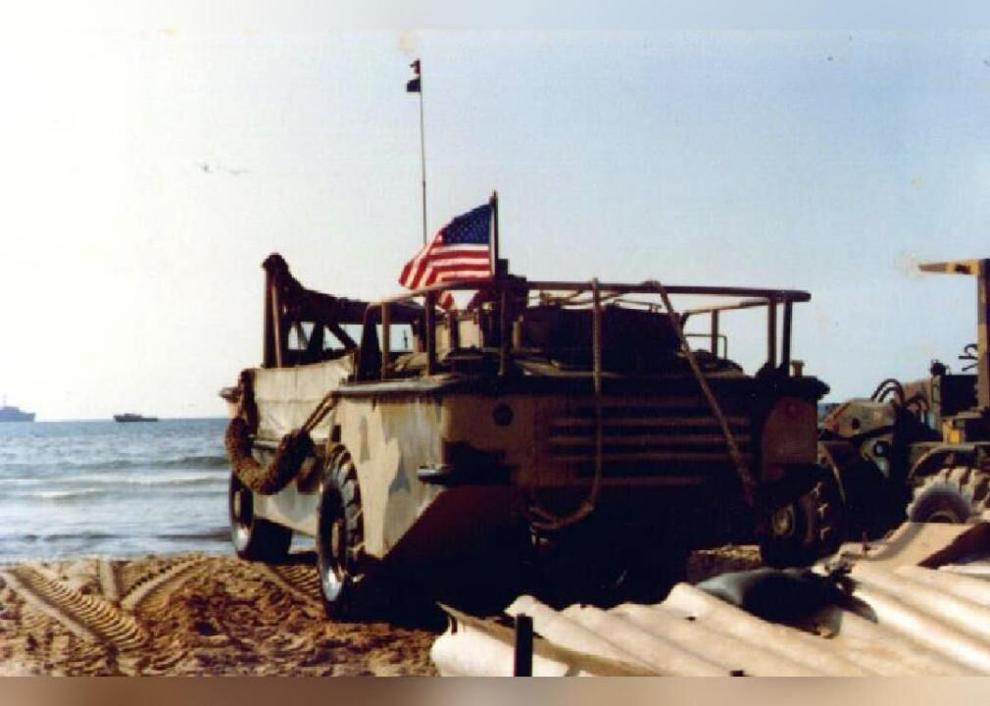 1983: Peace agreement with Lebanon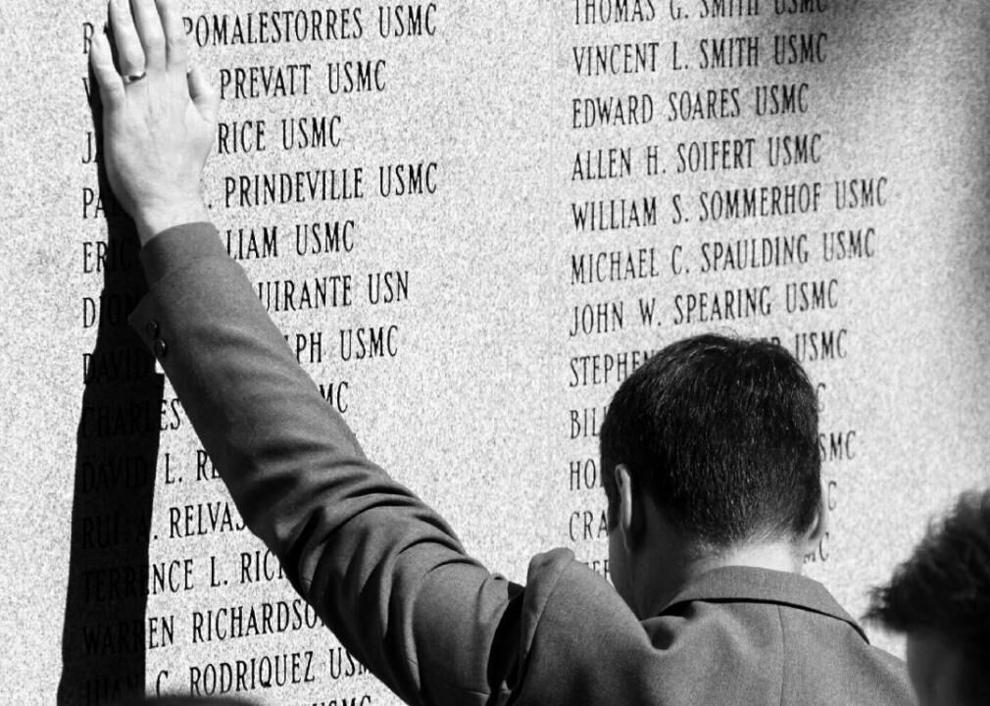 1984: Marines leave Beirut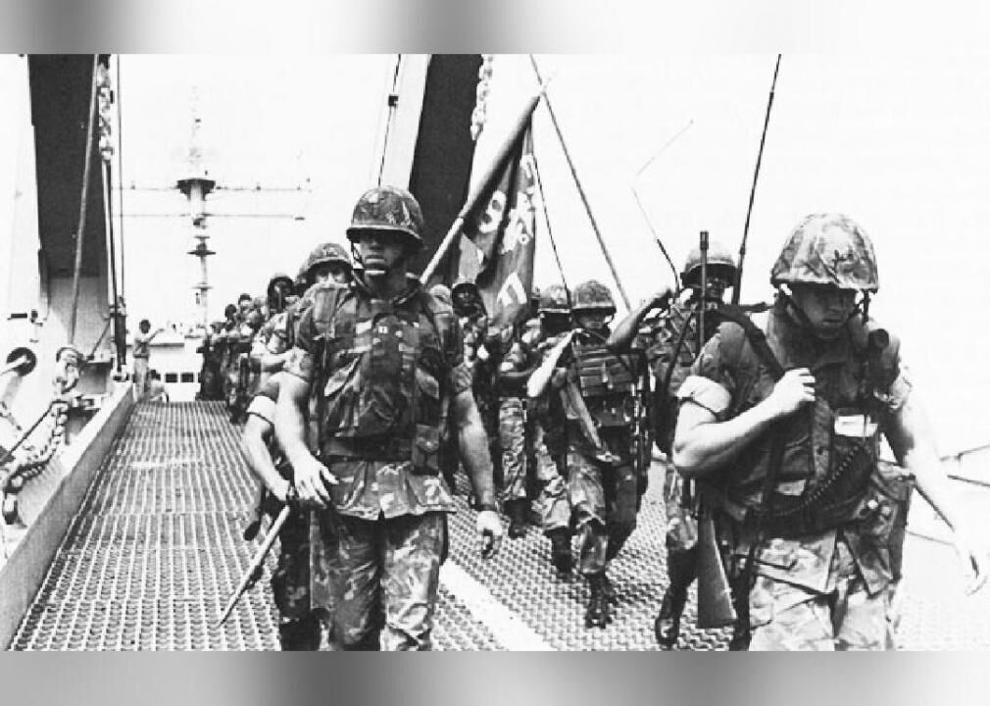 1985: Achille Lauro hijacked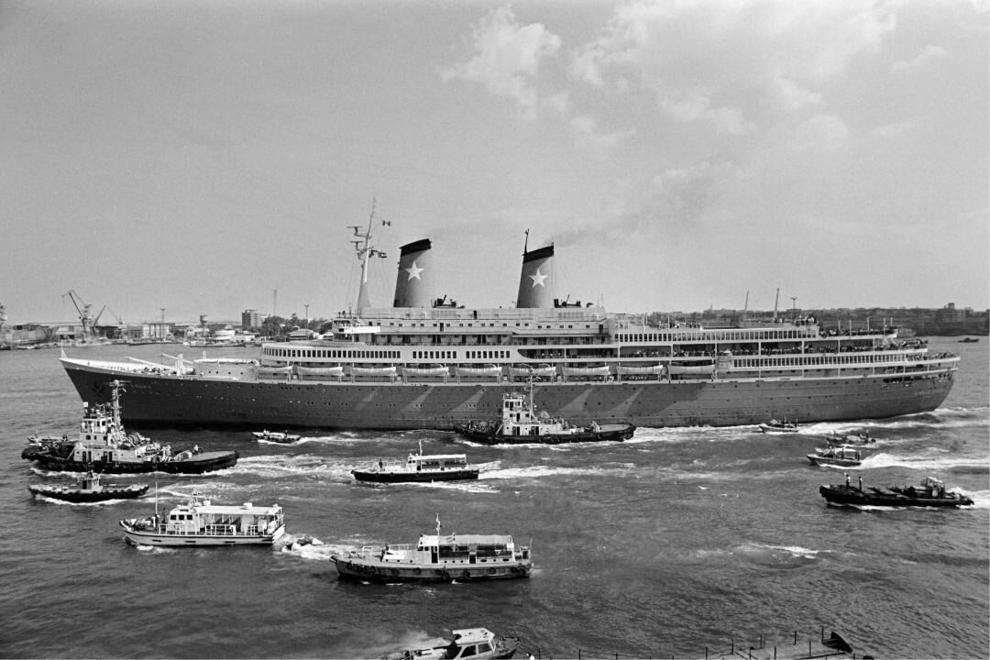 1986: West Berlin discotheque bombing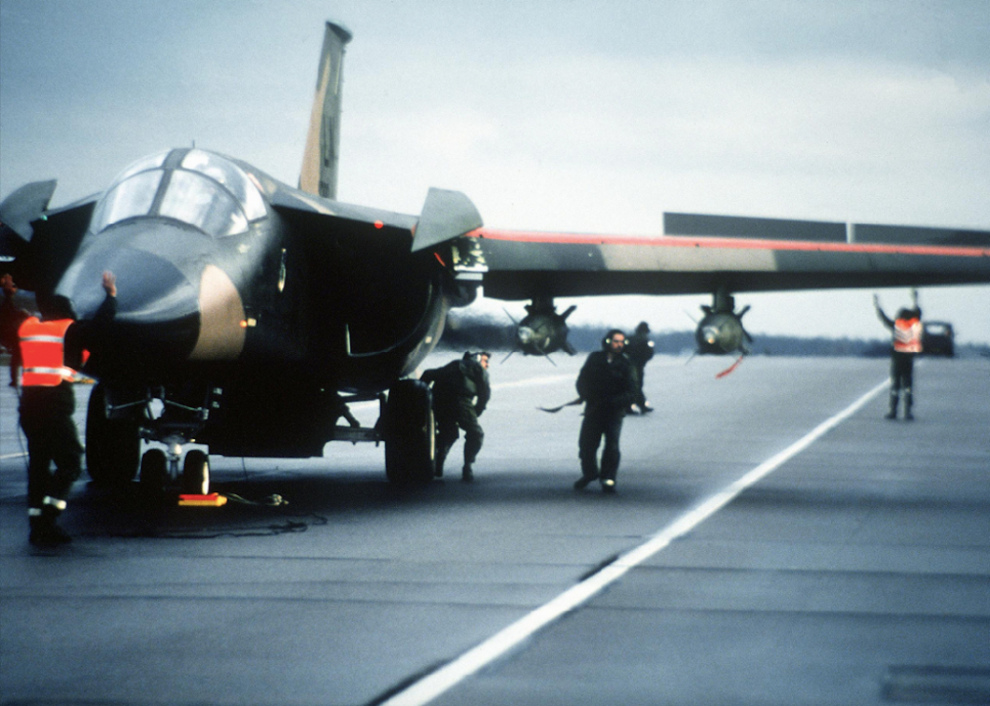 1987: Iran-Iraq ceasefire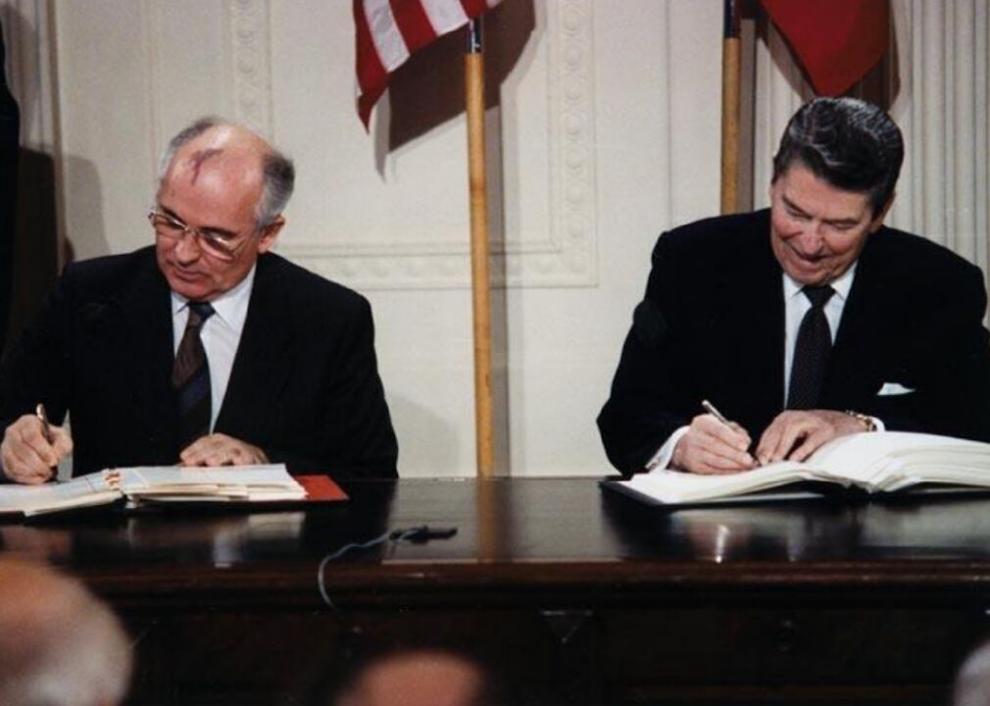 1988: USS Samuel B. Roberts hits naval mine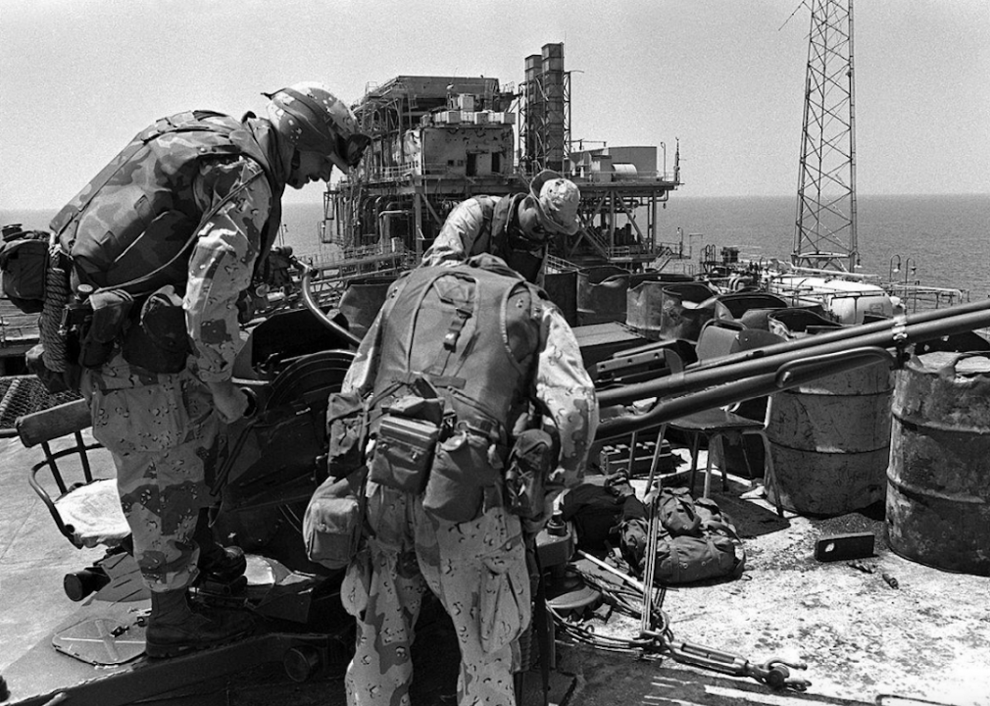 1989: Bush-Gorbachev meeting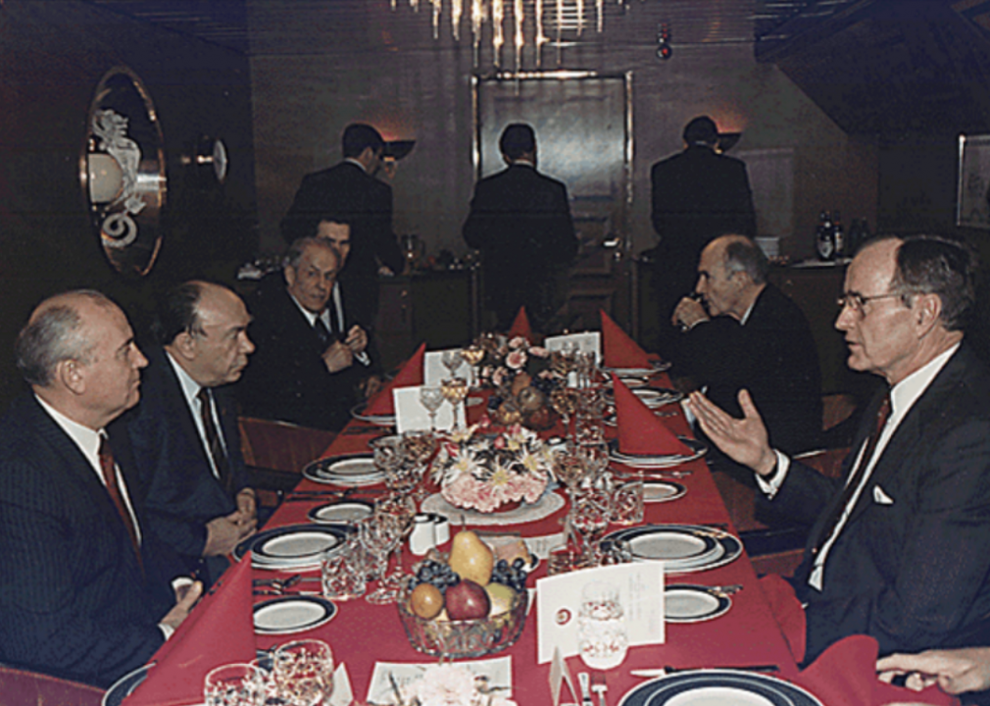 1990: Chemical Weapons Accord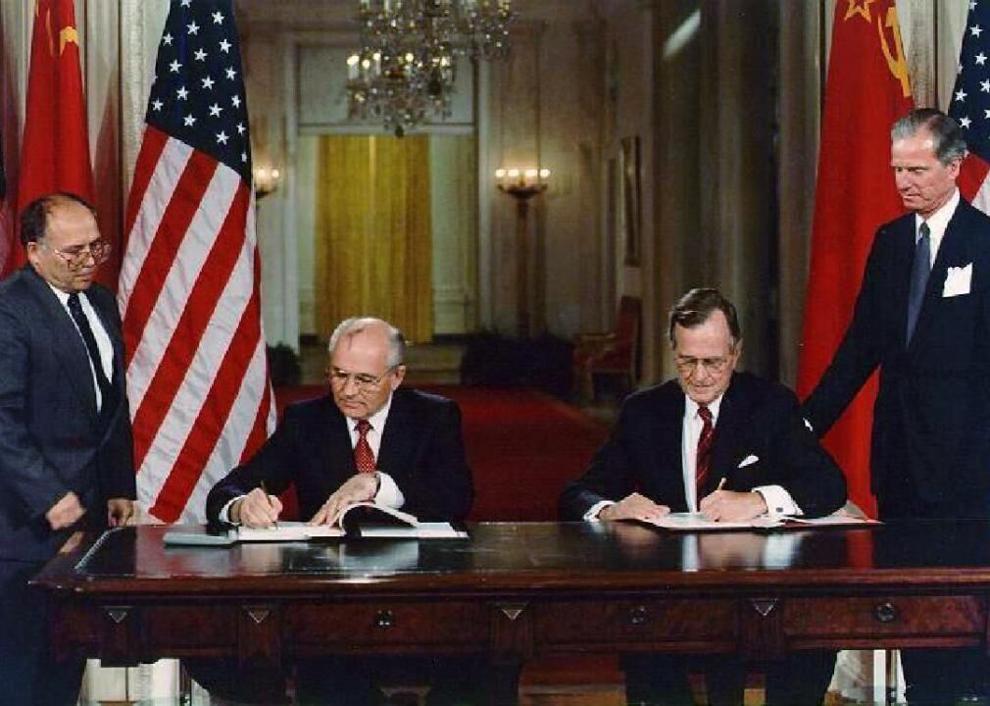 1991: Kuwait liberated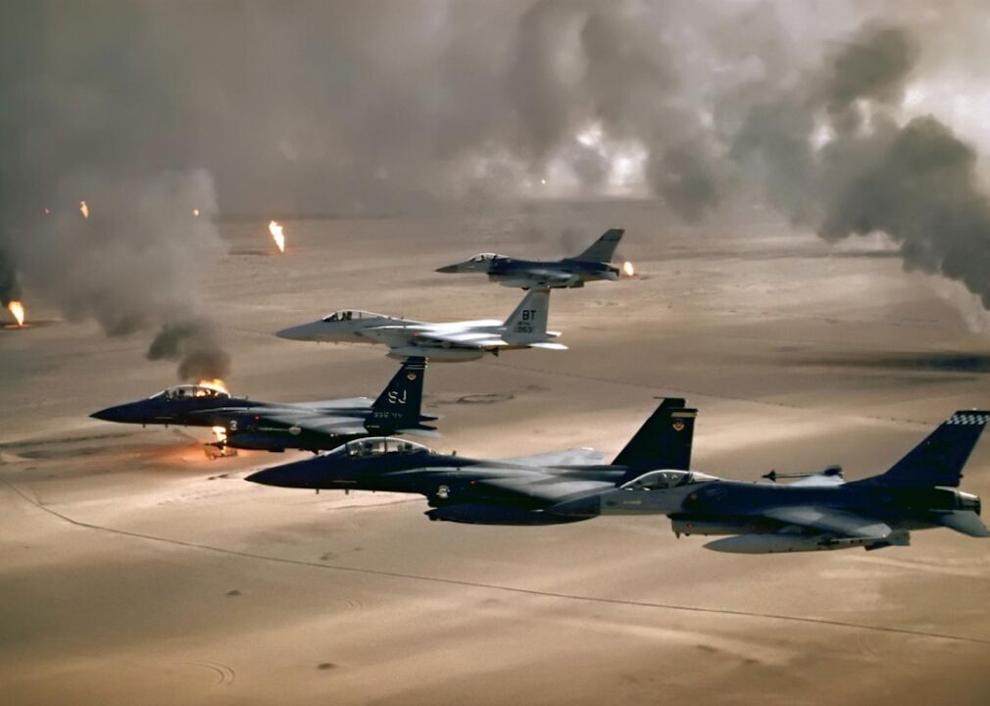 1992: Unified Task Force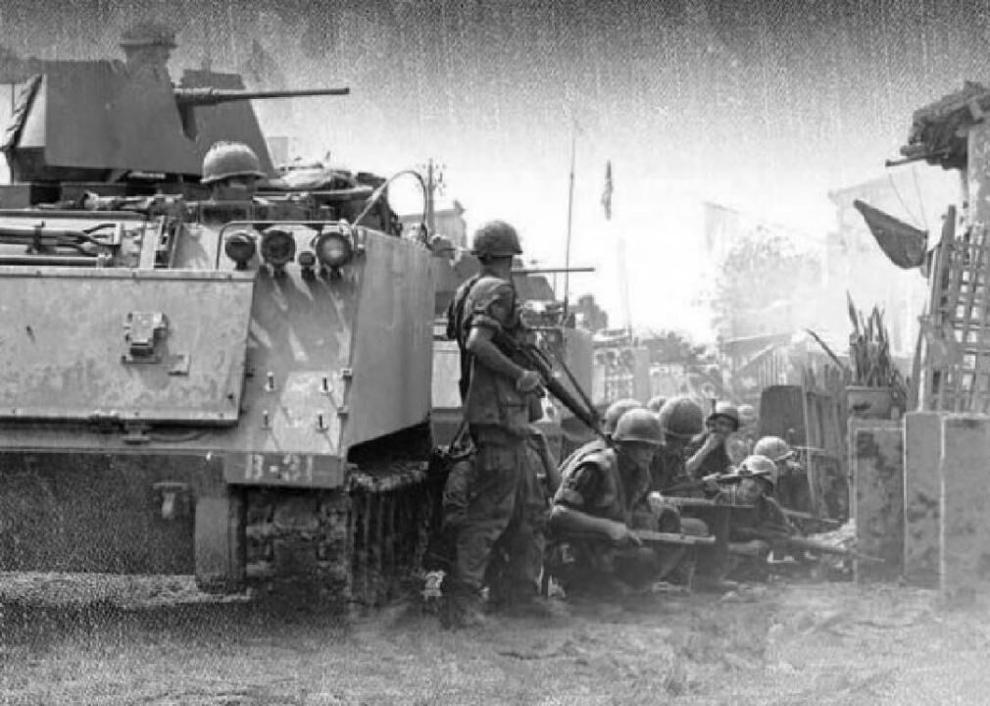 1993: Battle of Mogadishu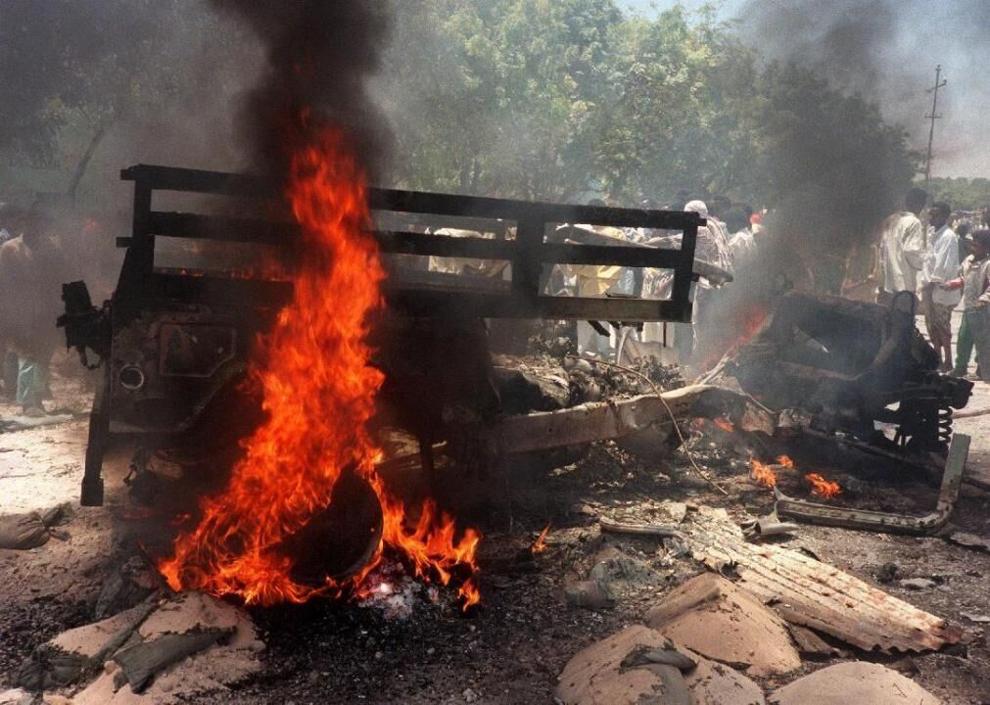 1994: Iraq Disarmament Crisis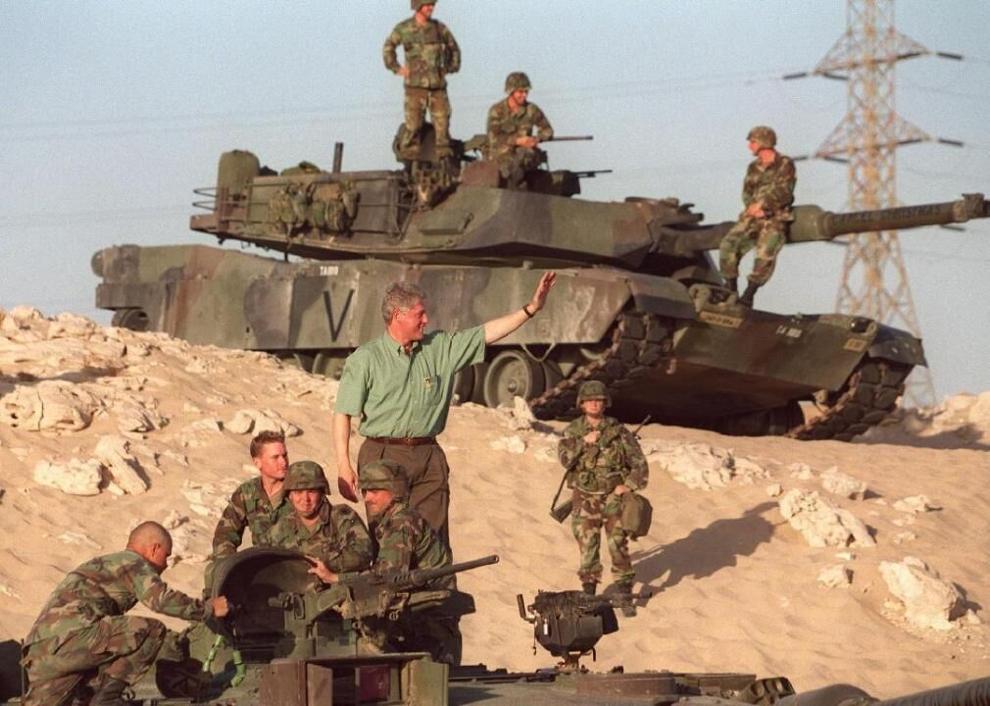 1995: Capt. O'Grady shot down behind enemy lines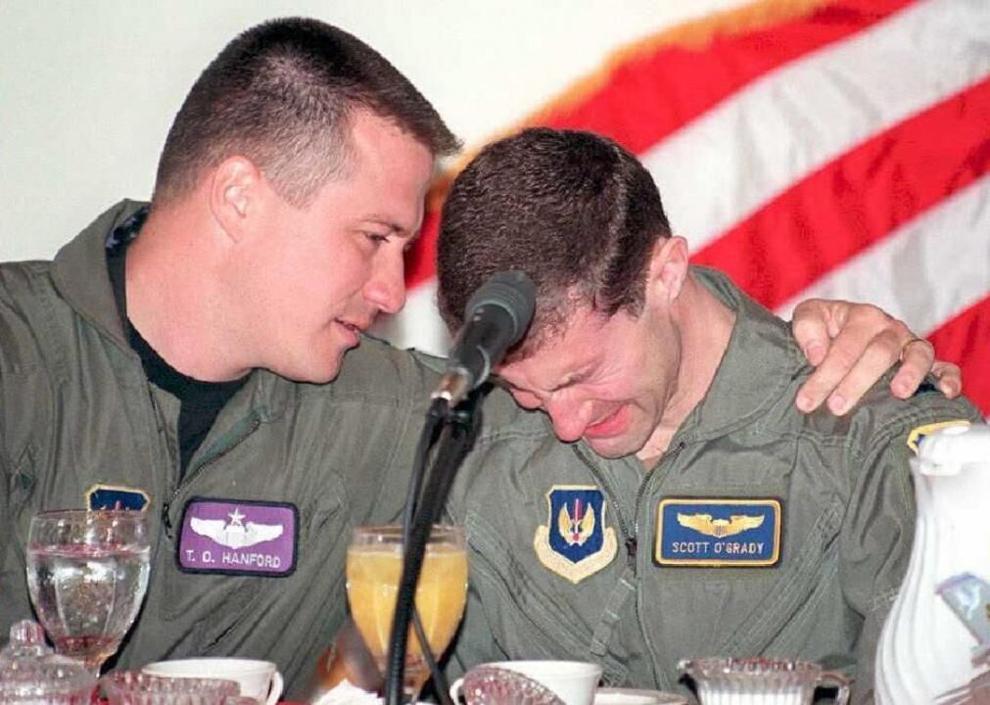 1996: Comprehensive Nuclear-Test Ban Treaty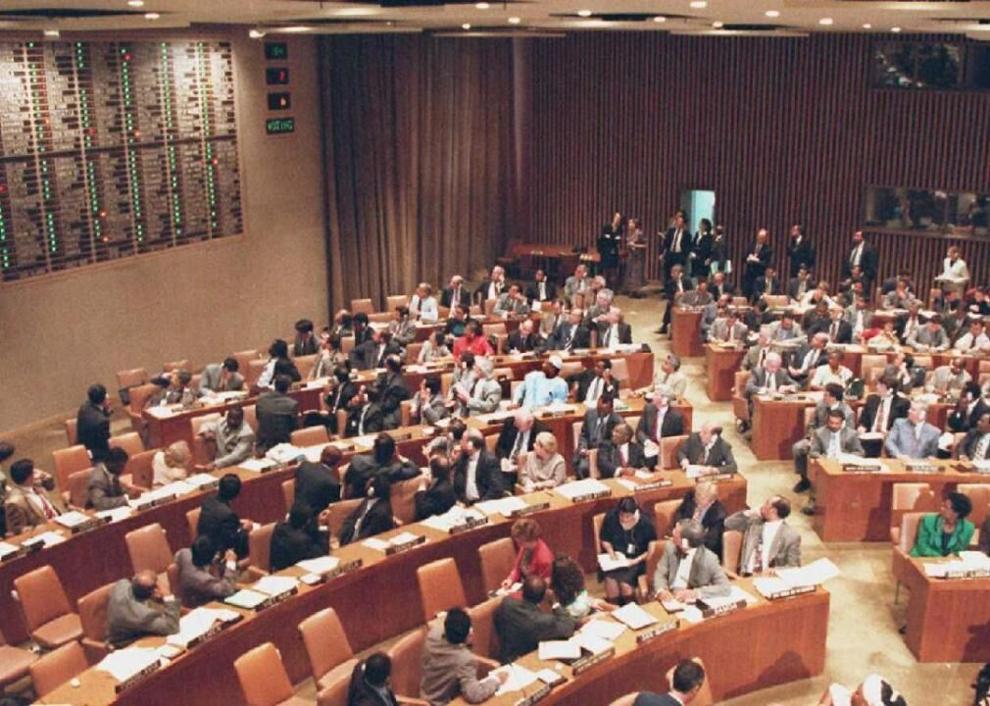 1997: Sexual assault scandals plage military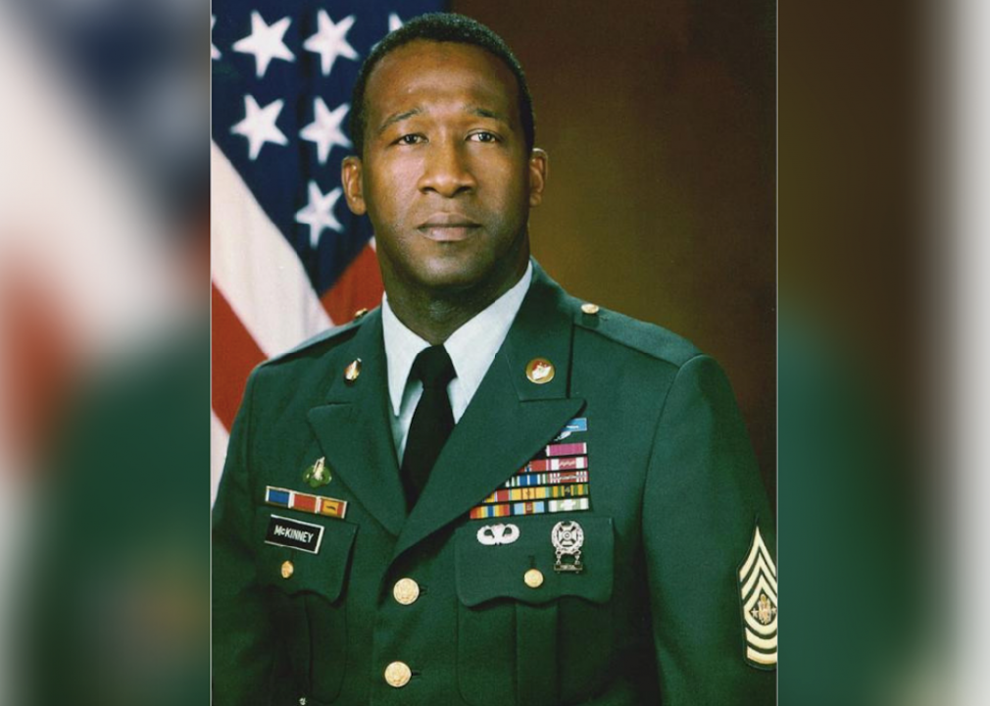 1998: U.S. embassies bombed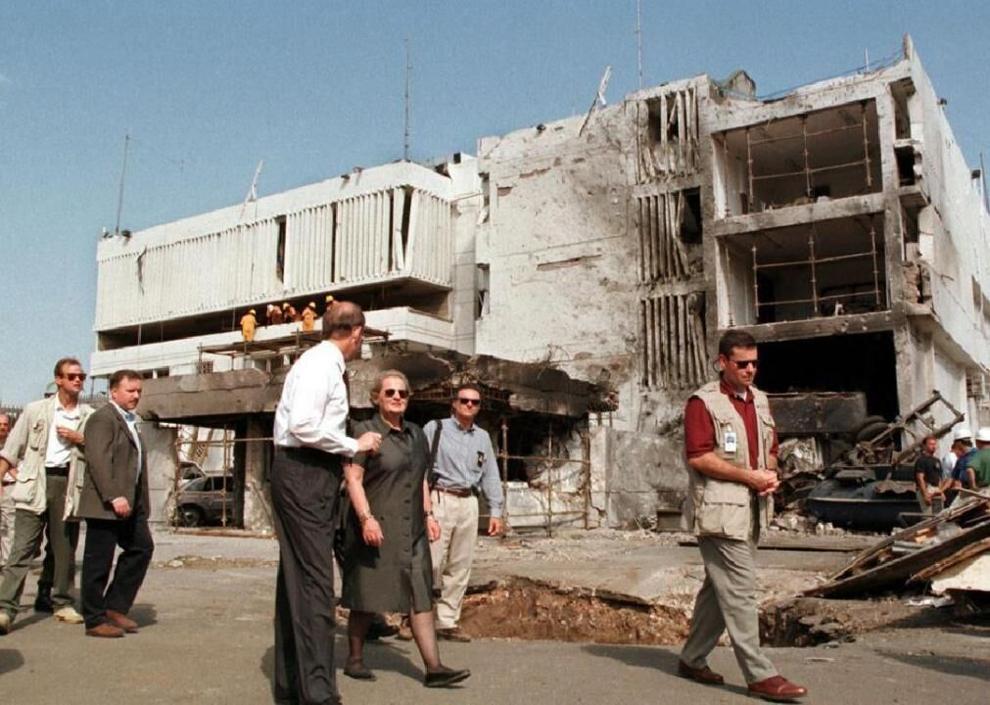 1999: Kosovo Force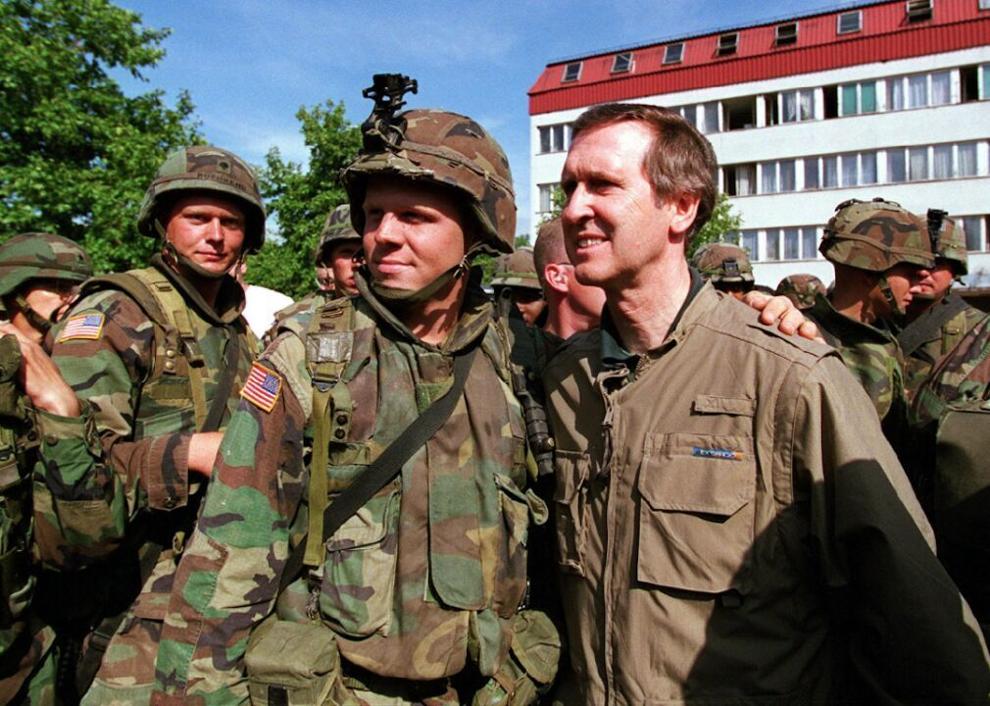 2000: USS Cole bombing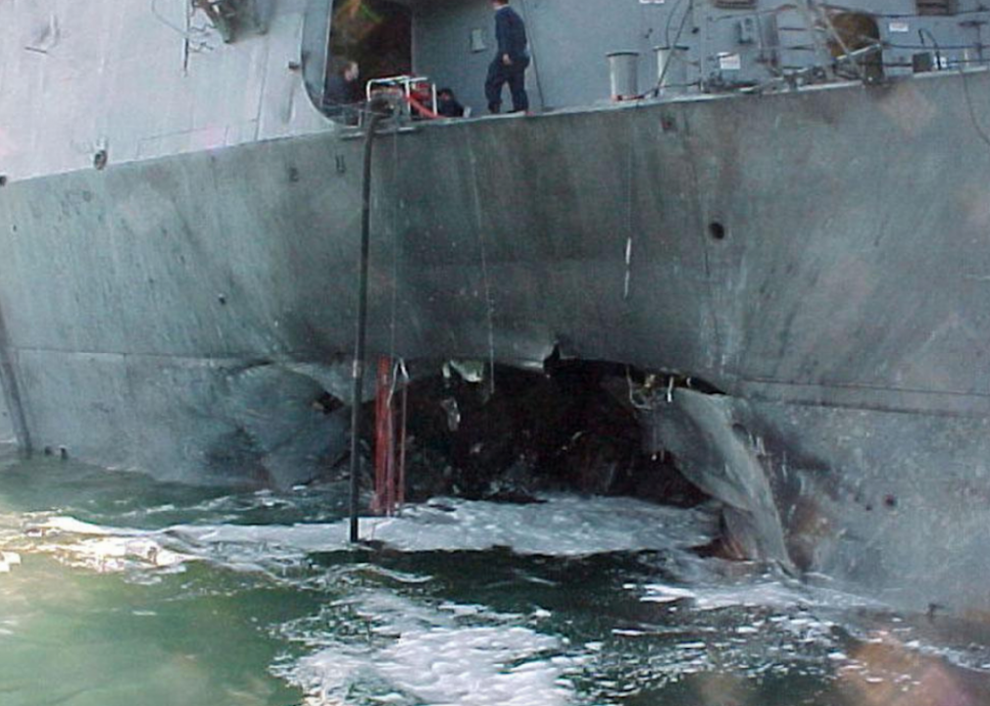 2001: September 11 attacks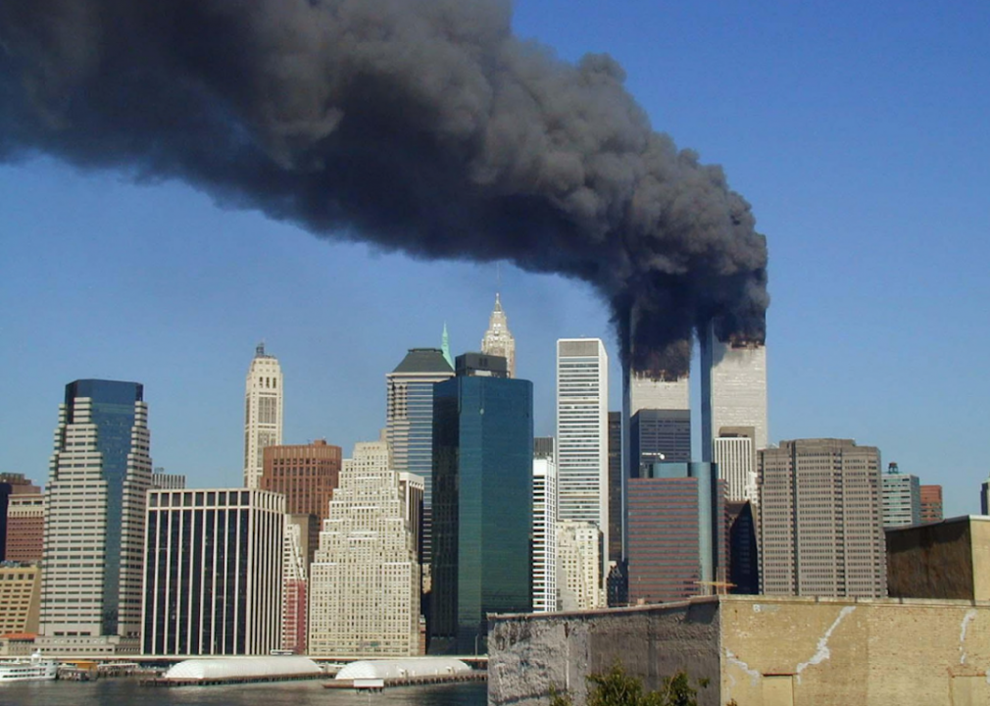 2002: Operation Anaconda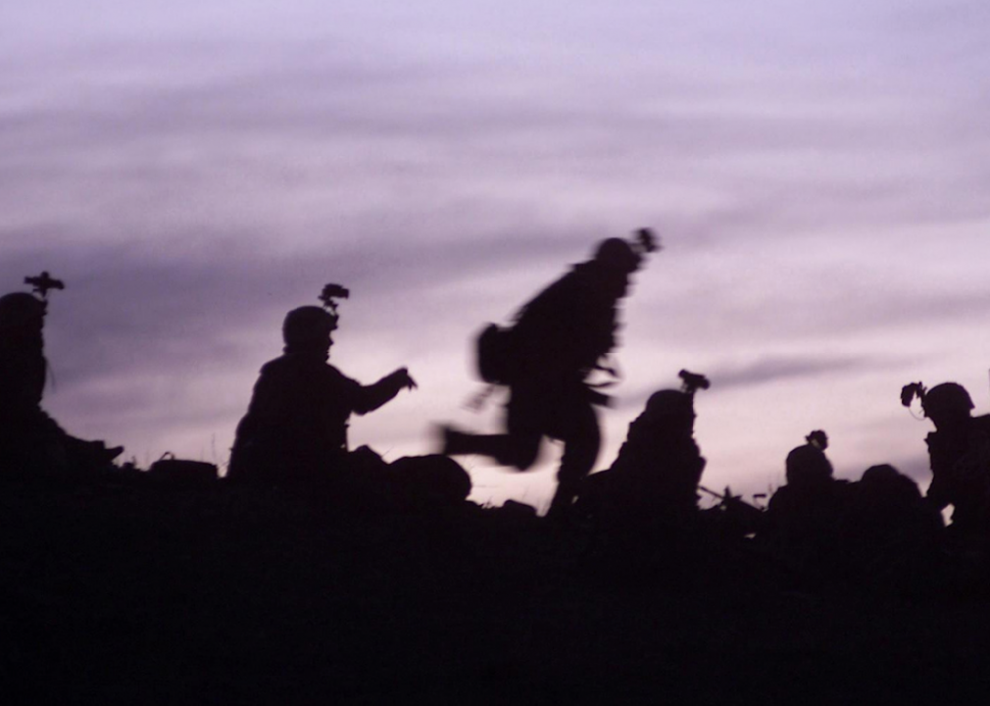 2003: Shock and awe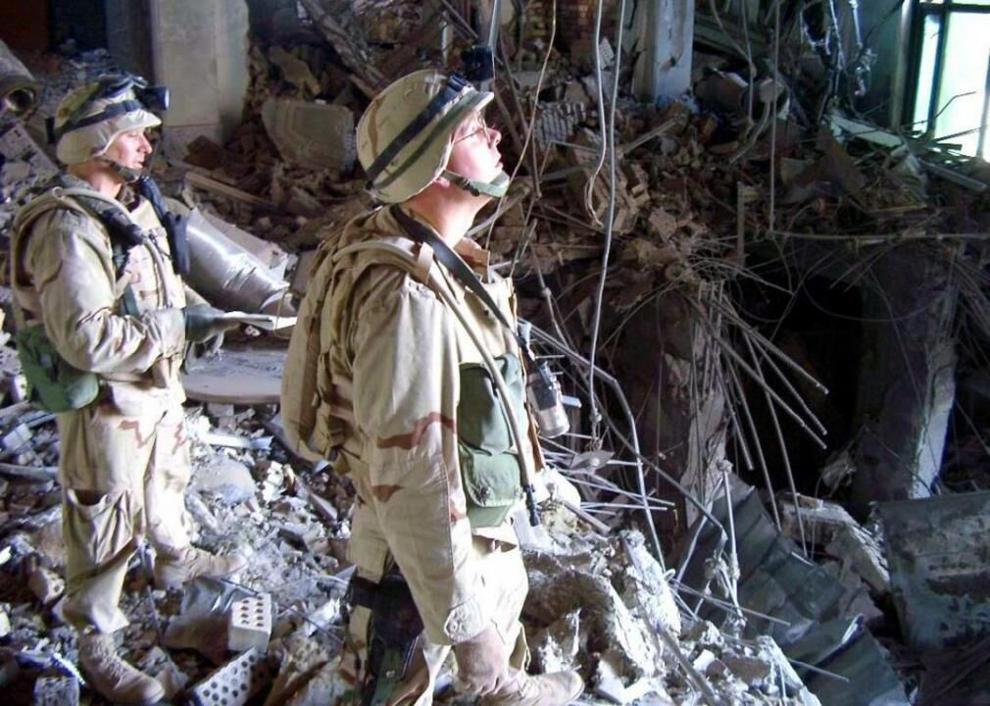 2004: No weapons of mass destruction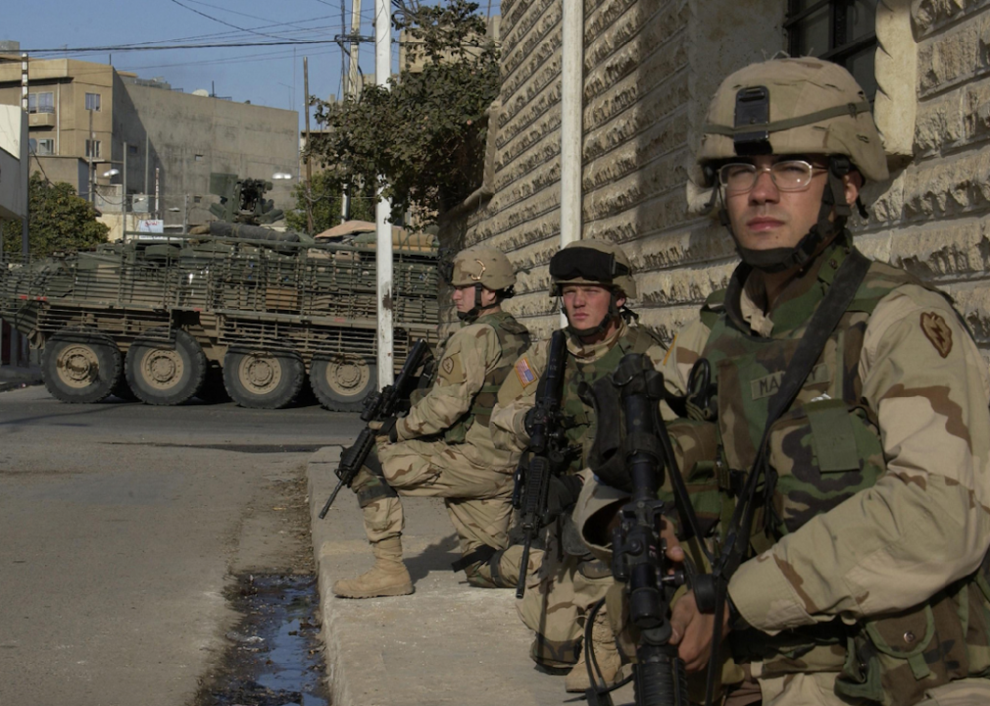 2005: Rumsfeld announces troop reduction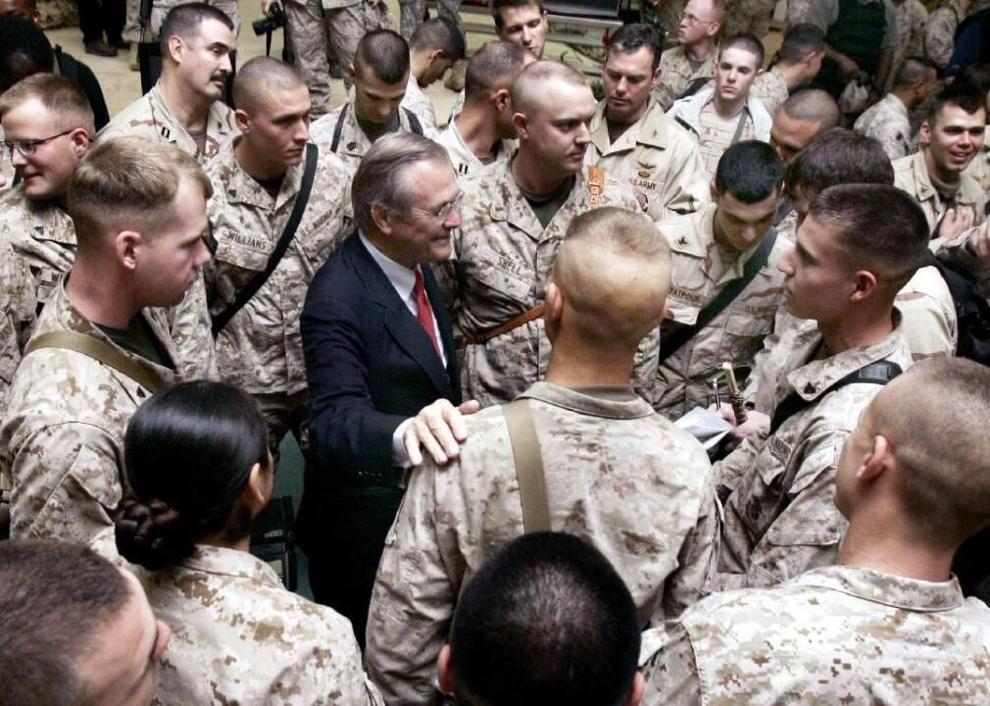 2006: Saddam hanged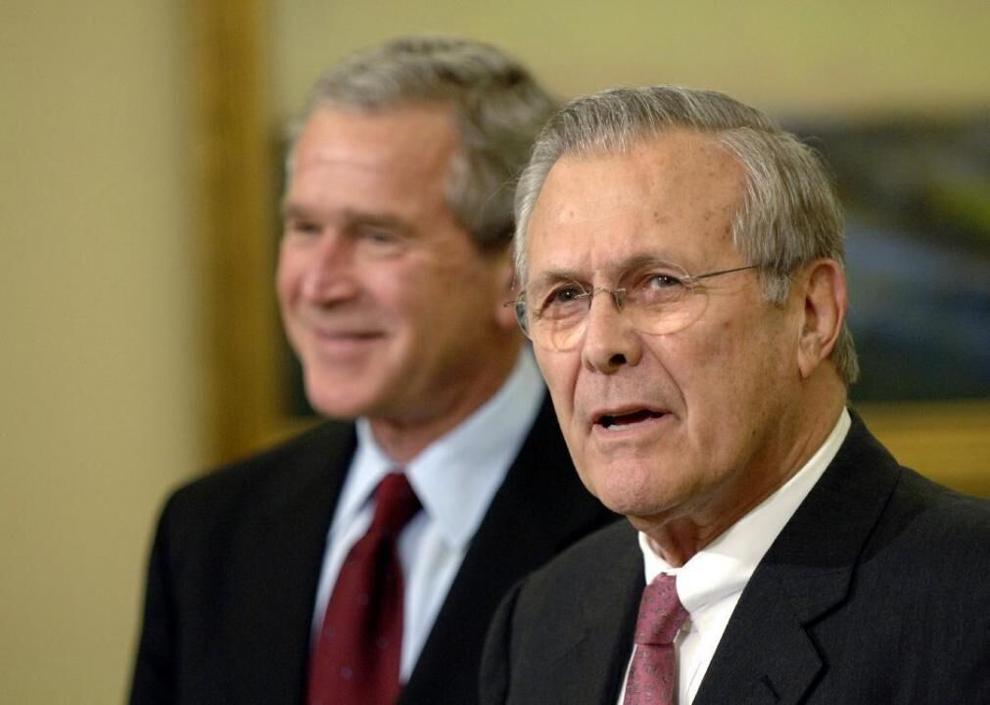 2007: 21,500 more soldiers to Iraq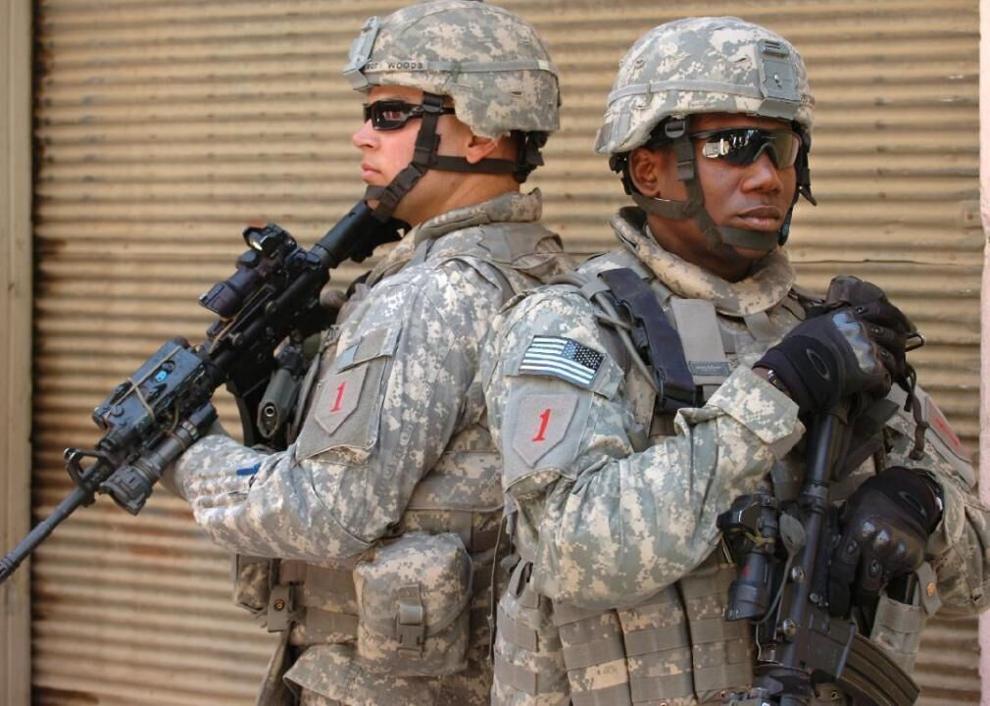 2008: U.S. Navy takes out U.S. spy satellite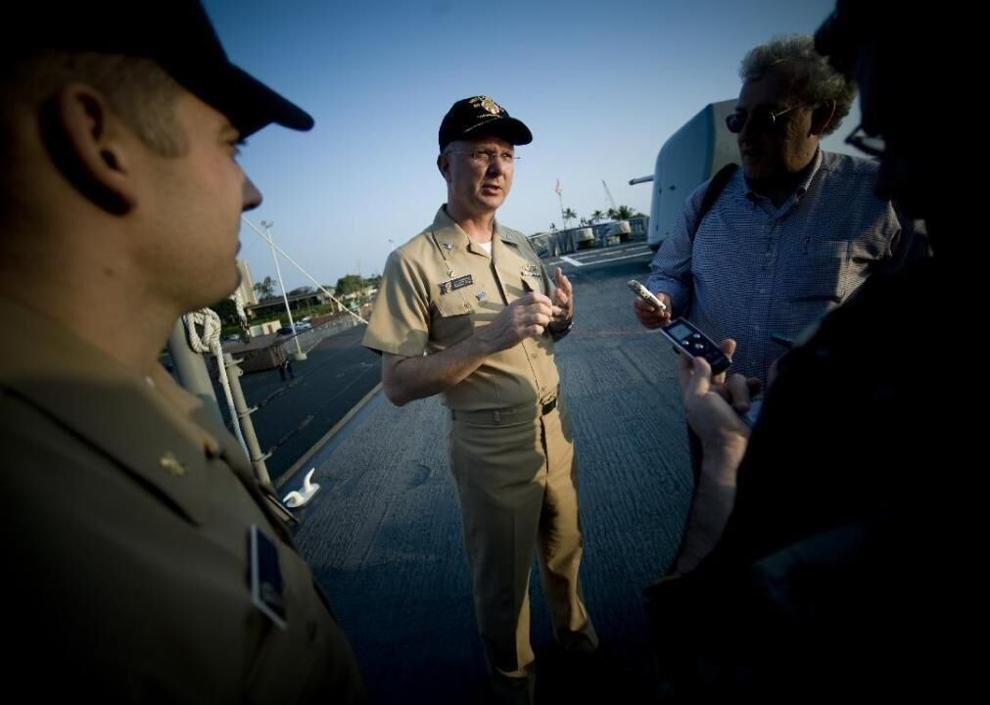 2009: Orders to close Guantanamo Bay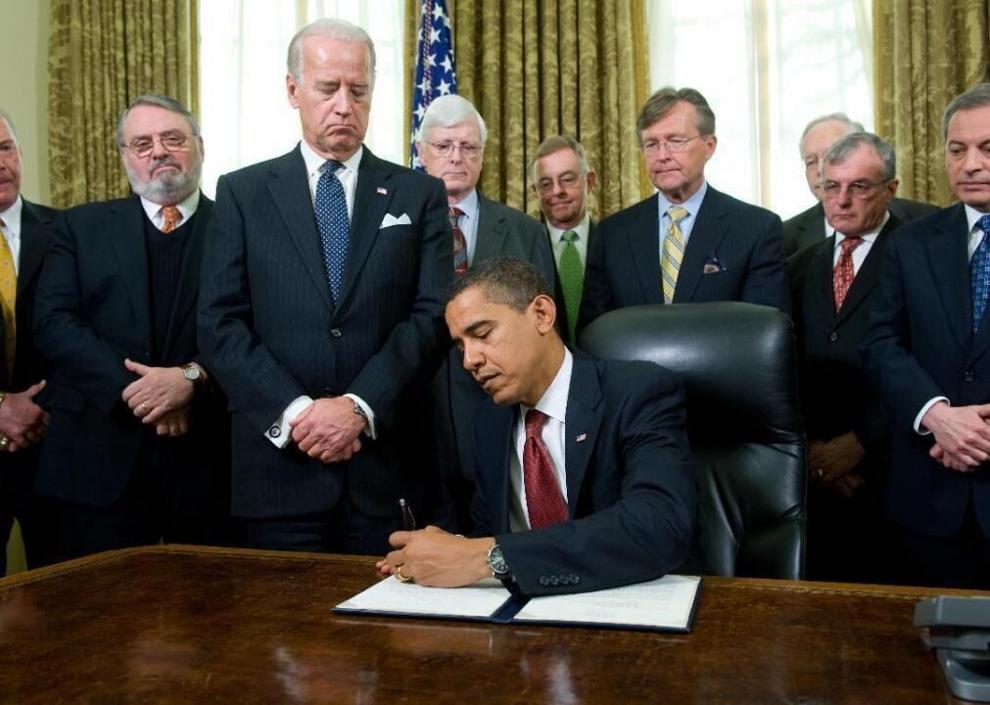 2010: Don't Ask Don't Tell Repeal Act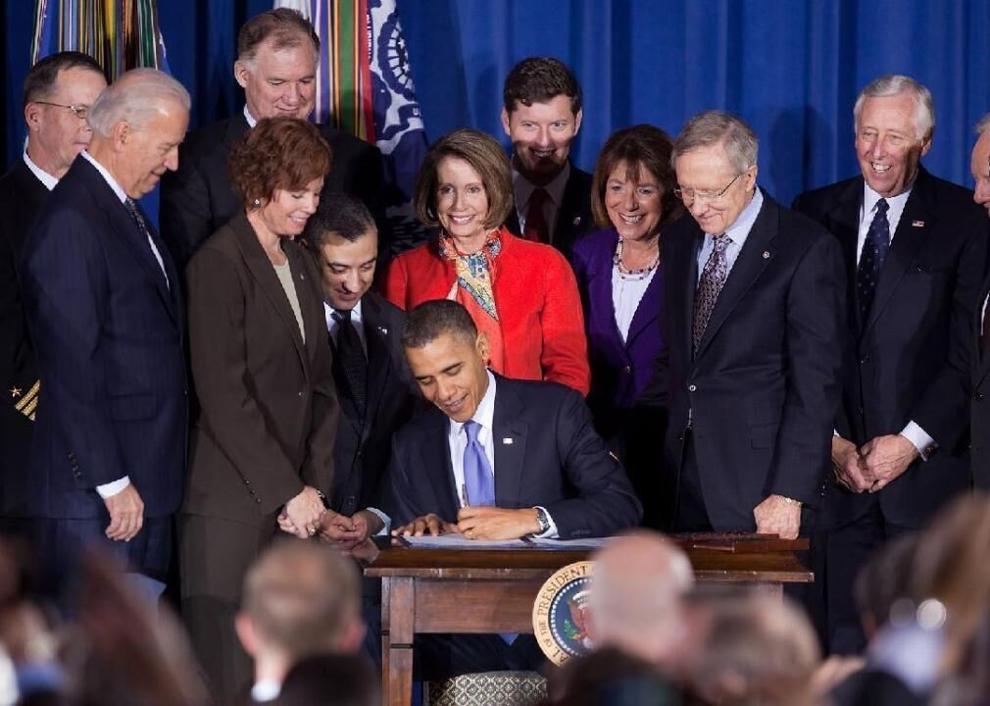 2011: Osama bin Laden killed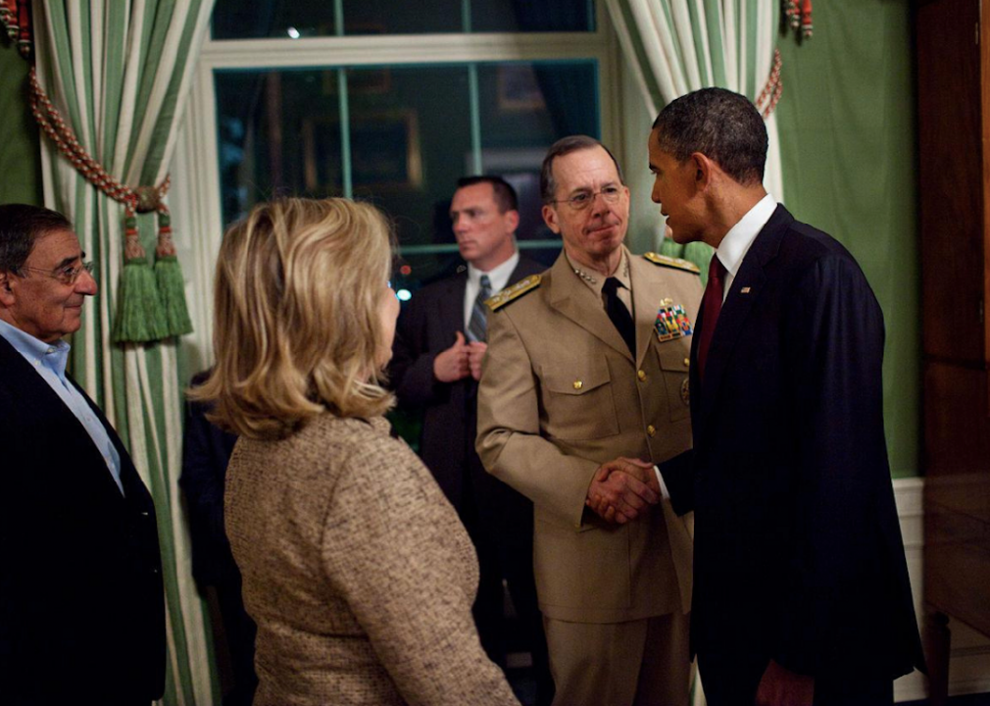 2012: Benghazi attack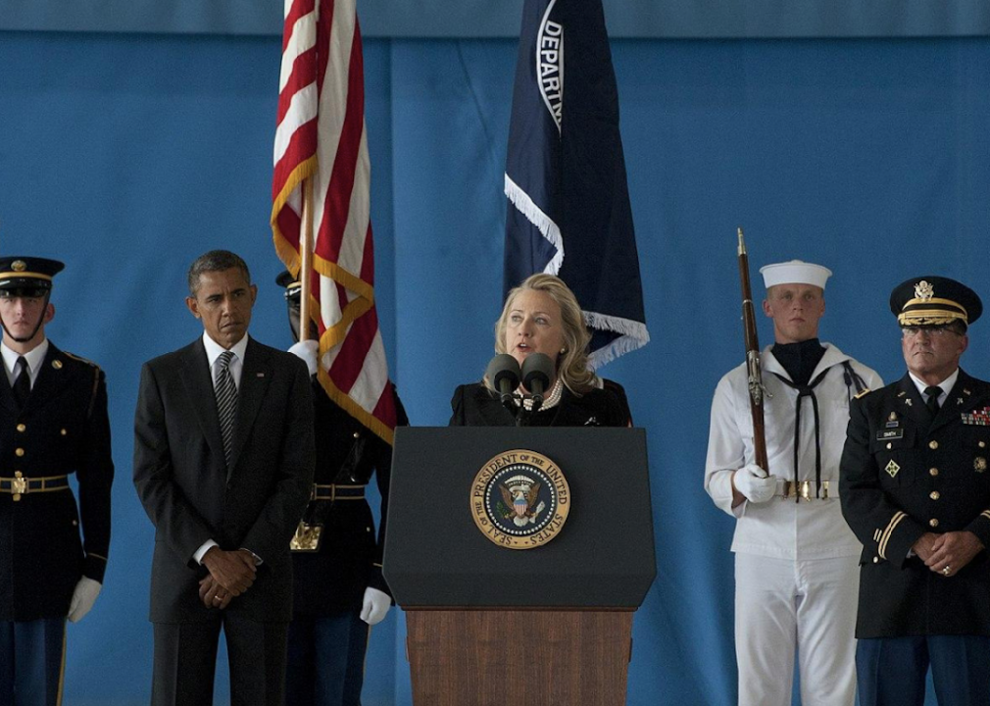 2013: Women can serve in combat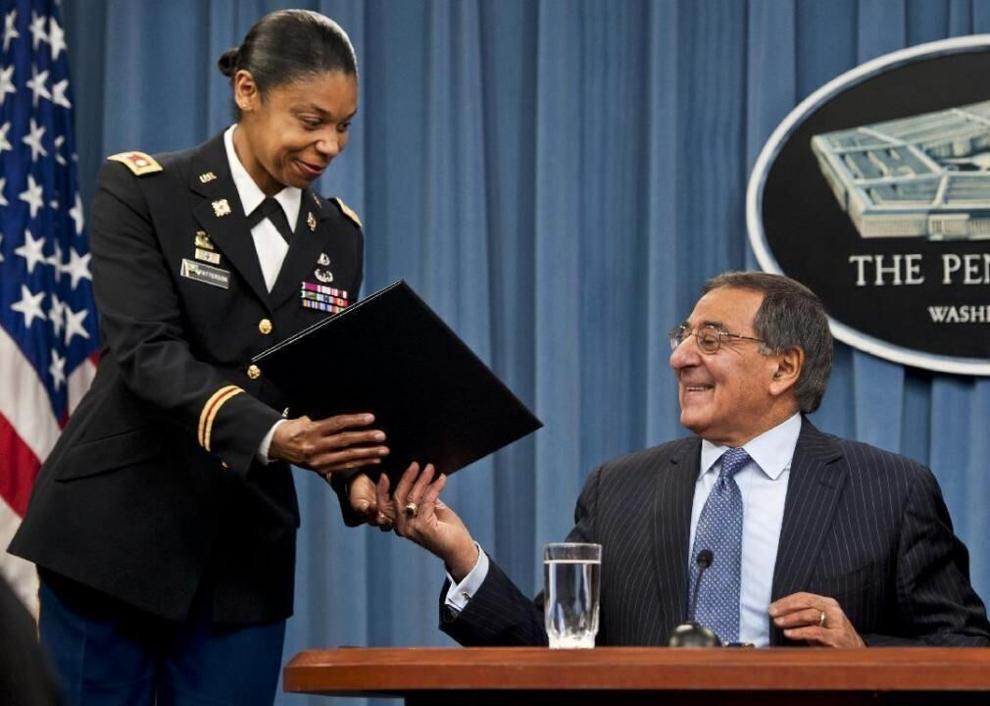 2014: Slashes to military budget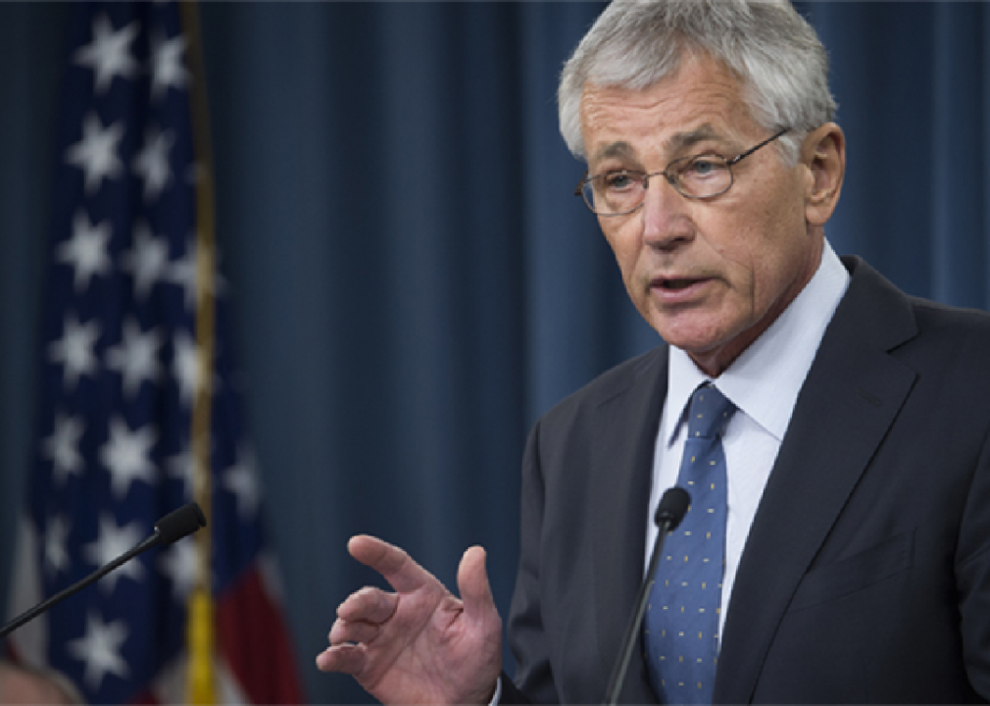 2015: Iran sanctions lifted
2016: Nuclear Security Summit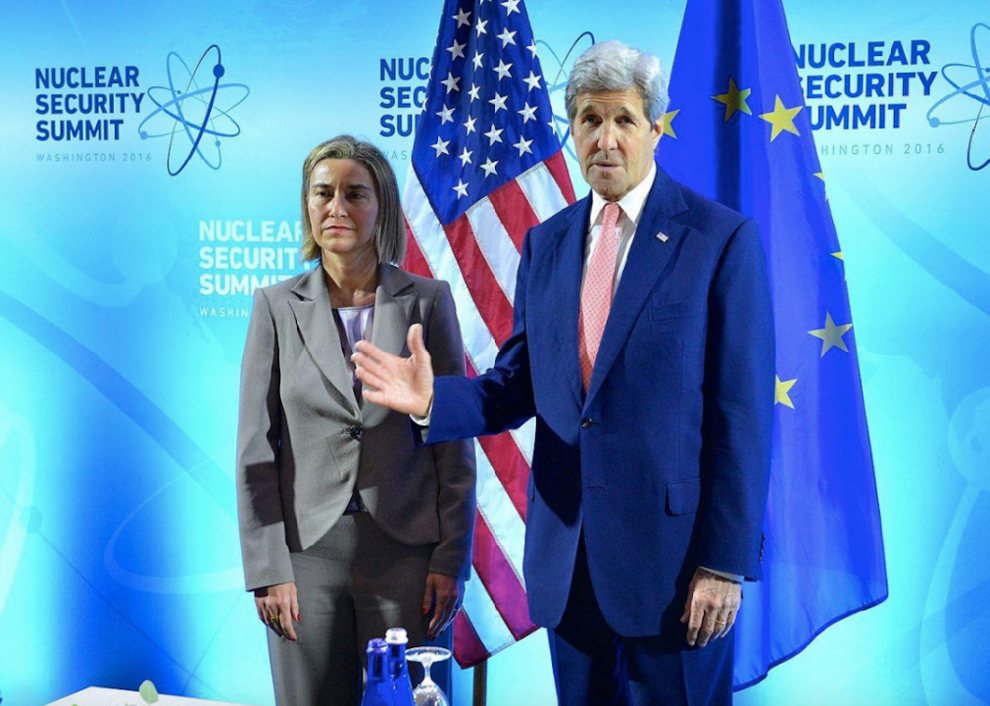 2017: Transgender ban in the military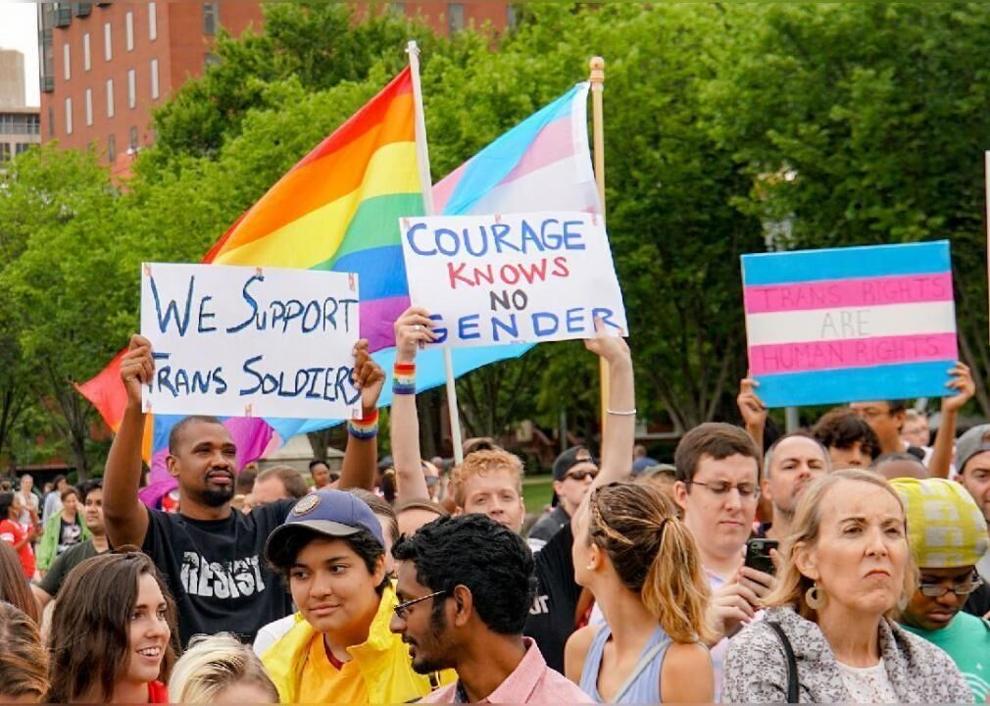 2018: Space Force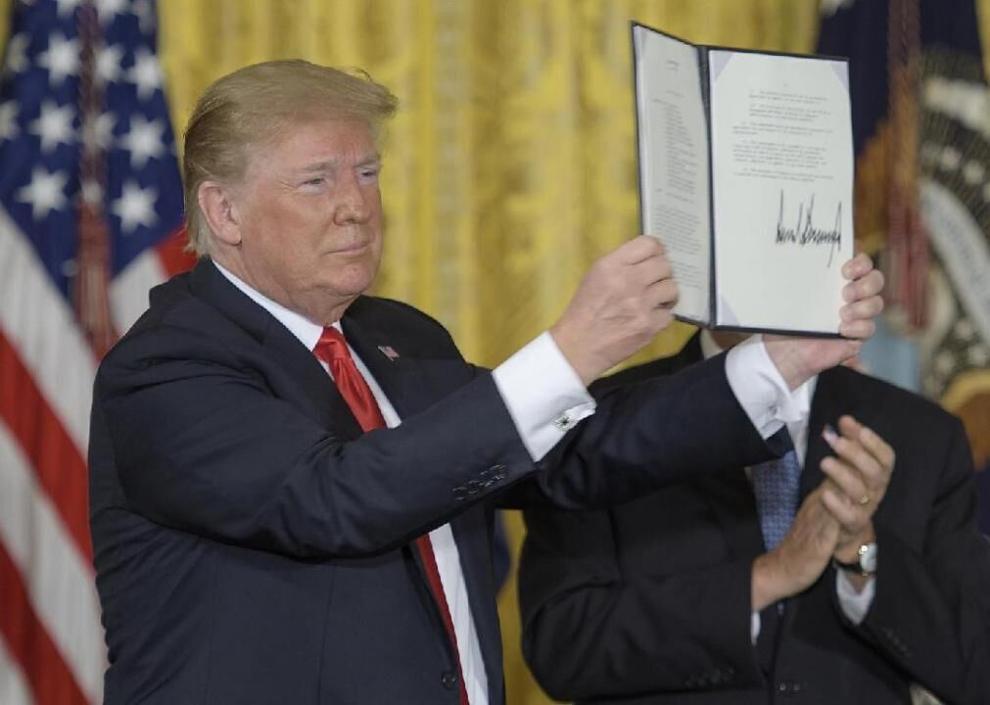 2019: Iran reveals new missile defense system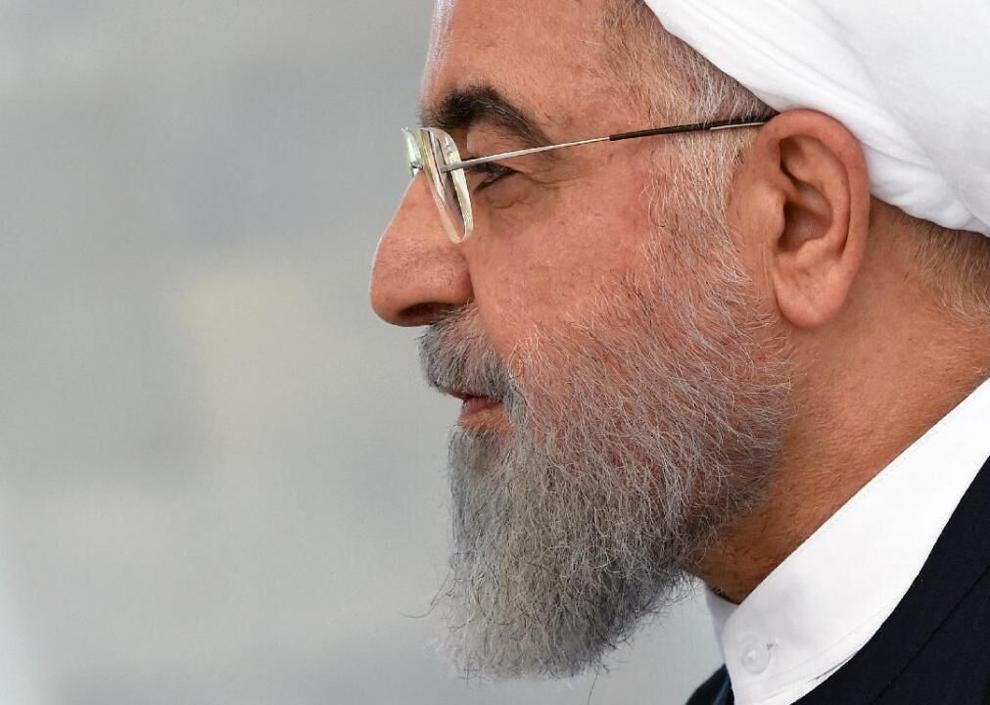 2020: Trump deploys military against protestors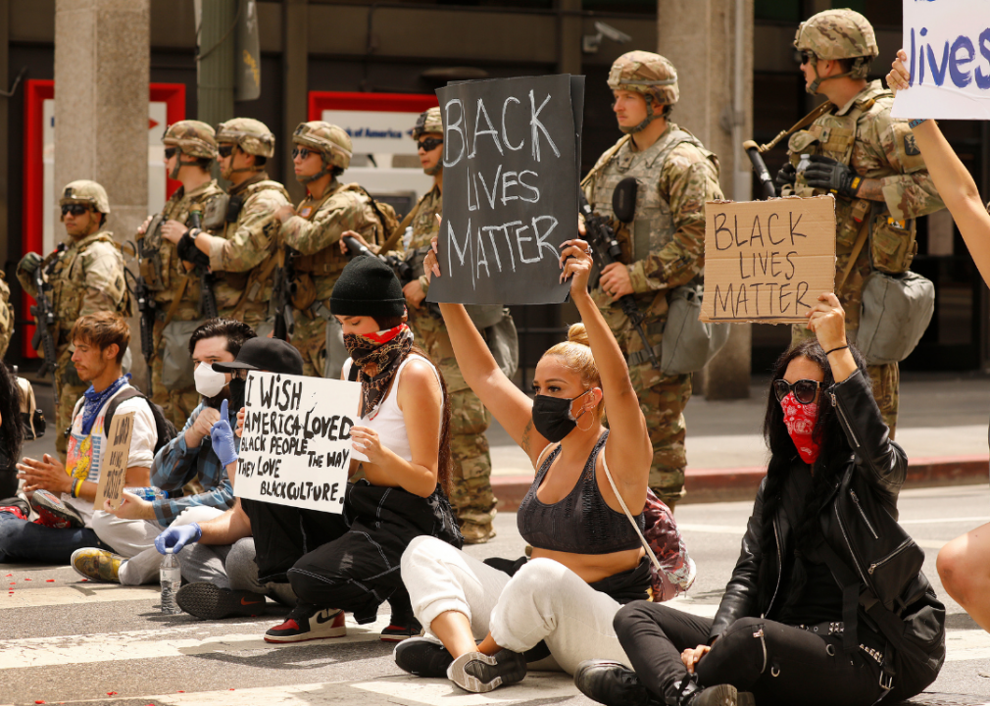 2021: U.S. troops fight COVID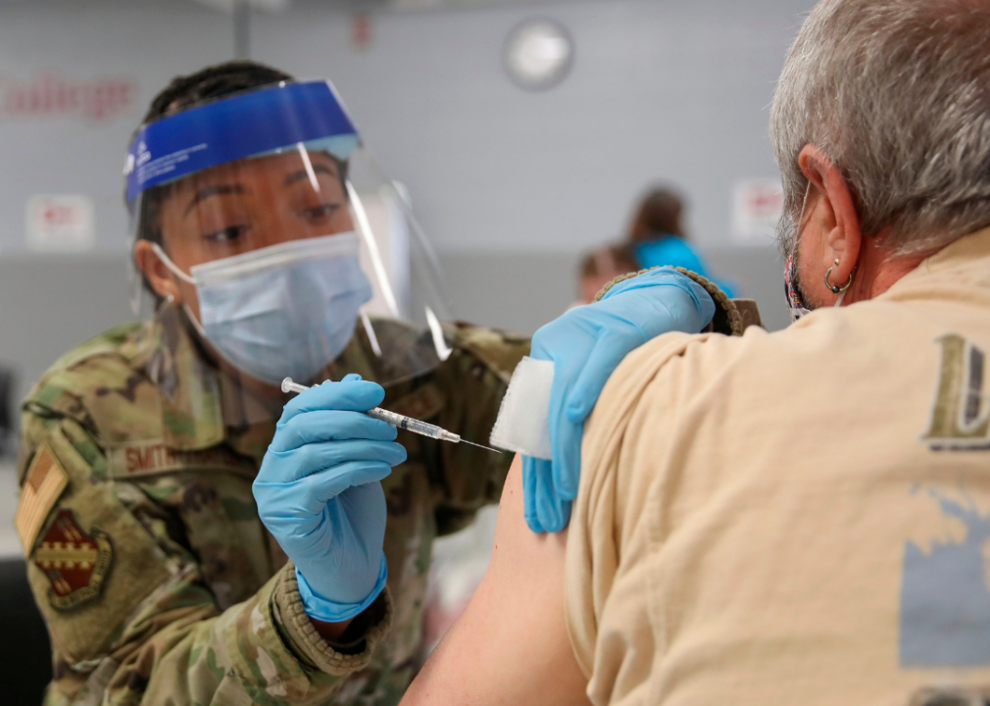 Editor's note: This is an updated version of a story that originally ran on April 16, 2020.

Jamie Rowen receives funding from the National Science Foundation.