Outdoor activities like fishing, hiking, and hanging by the pool have us reaching for our sunglasses — but the pair that's perfect for one sum…
Ray-Ban Icons 53mm Retro Sunglasses: $154 at Nordstrom
Costa Tuna Alley 580G Polarized Sunglasses: $258.95 at Backcountry 
Maui Jim World Cup Wrap Sunglasses: $248 at Amazon
Quay Australia x Lizzo Flex 47mm Cat Eye Sunglasses: $55 at Nordstrom
Quay Australia x Lizzo Jaded 146mm Flat Top Sunglasses: $65 at Nordstrom
BP. Be Proud Gender Inclusive 52mm Rimless Heart Sunglasses: $15 at Nordstrom
Ray-Ban Standard 55mm Folding Wayfarer Sunglasses: $65-$169 at Saks Fifth Avenue
Ray-Ban Original 62mm Polarized Aviator Sunglasses: $174 at Nordstrom (was $204)
Gucci 54mm Square Sunglasses: $390 at Nordstrom
Julbo Renegade Zebra Sunglasses: $164.96 at Backcountry (was $219.95)
Oakley Flax 2.0 XL Prizm Polarized Sunglasses: $176 at Backcountry (was $206)
From polarized lenses to side shields, here are the best options to keep your eyes protected and stay stylish no matter what you're up to this…
If you're looking to make some cash on clothing resale platforms, check your closet for brands that have the best resale value.
Nail artist Mei Kawajiri knows a thing or two about looking after your nails. Watch as she shows how to give yourself a manicure while you're …
How disheveled do you look while working from home? As officials try to control the COVID-19 pandemic, millions are trading business trousers …
From thigh-high black leather boots to Marie Antoinette-style bustiers, here's a recap of Paris Fashion Week in photos.
The fashion crowd put a defiant face against coronavirus, packing runway shows on the last big day of Milan Fashion Week on Sunday, even as Gi…
There were exaggerated shoulders and androgynous suits; platform shoes and pointy hats; and, of course, the classic Burberry check. Here's a l…
Last weekend's Academy Awards marked the end of the 2020 awards season. Here's a look back at some of the most memorable red carpet looks.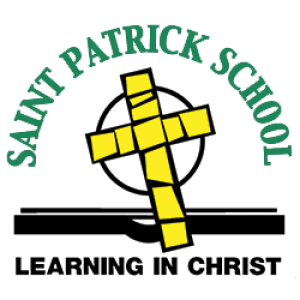 Giesswein Plastic Surgery

From a 6-year-old Instagram influencer, Taylen Biggs, to a legend in the industry, Vogue's former editor-at-large Andre Leon Talley, New York …
New York Fashion Week wrapped up Wednesday night with a dance extravaganza from Marc Jacobs. Here's a look at highlights from the events.
Whether you're looking for something to wake you up before you go go or inspiration to redo your personal spaces, Pinterest is the place to ge…
It's that time of year again.
The fifth annual InStyle Awards honoring the actors, actresses and artists whose style defines the red carpet took place Monday night. Here ar…
Originally, costumes served the purpose of scaring away supernatural beings from folklore and tall tales. Now, costumes are used as a means of…
Britain's Prince William and Kate are on a tour "showcasing Pakistan as it is today — a dynamic, aspirational and forward-looking nation." Cat…