"Adar is supposed to be a happy month as we anticipate, and then celebrate, Purim. That just seems harder for me this year. I definitely am fe…
"Baha'u'llah's revelation reminds us that the purpose of our faith is greater love, greater justice and greater unity."
Valentine's Day actually originated as a liturgical feast to celebrate the decapitation of a third-century Christian martyr, or perhaps two. S…
"Most people were unable to read the Old Testament themselves because copies of the Hebrew and Greek translation were few and far between. The…
Ashes will not be used to mark the sign of the cross on people's foreheads because of the COVID-19 pandemic.
"While it is good to be careful about what we take into our body, Jesus was more concerned with what we think, what we say and what we do."
"In the very same Sermon on the Mount, Jesus uses his critical faculties in evaluating the scribes and Pharisees. Jesus judges their supposed …
"In the land of Israel, the first tree to blossom is the almond tree, and it blooms around Tu Bi-Shevat. Thus, Tu Bi-Shevat is a time of celeb…
"We live in a world that is constantly emerging, changing and developing. Sometimes the changes are destructive and alarming. Other times, we …
"In the Bible, names are often significant. The name Jesus means savior. This tells us he came to save someone from something."
When we look at the news, the headlines often feature someone of great importance saying or doing something that will affect the world. Compar…
"I am always reminded as we come into December that many religious traditions include bringing light to the darkness in the months that the da…
"In this season, with so much uncertainty, hardship and suffering, one of the best ways we can lift our spirits is to lift the hearts and spir…
"Usually there are special services, church plays, manger scenes, decoration and presents in celebration. Probably not so much this year."
With the holiday season under way, charitable donations are on the rise. But how do organizations use their funds?
"While this year has been full of challenges, there are still many things to be thankful for if we look for them."
"I started searching for some Jewish wisdom to help guide me in what I can do to help heal our country. And I found some - although it was a v…
"Advent brings energy, channeled and purposeful. A focus on what lies ahead."
This season, when many are calling for a time of healing, let us revisit the Golden Rule – simply stated as: "Do unto others as you would have…
"The reality and presence of evil can lead us to wonder why? Why is there so much evil and suffering in the world?"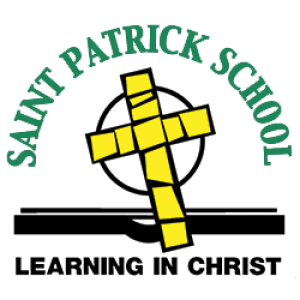 Giesswein Plastic Surgery
If you ever wonder why some people seem to do so well and get away with so much, while those who try to do things God's way seem to have more …
One of the difficult things in life is to see bad things happen to good people. Sometimes that good person is someone else. Sometimes it is us.
The local Jewish communities have just completed a whole series of holidays, starting with Rosh Hashanah and ending with Simchat Torah.
"If people fully lived the virtues of their spiritual teachings, we would see a very different world."
The apostle Paul makes two interesting statements in 2 Corinthians concerning himself and every real Christian. "We look not to the things tha…
Democracy may not be perfect, but it has worked well for 200 years. Let us use our voice in reasonable conversation, and then at the ballot box.
"Good triumphant over evil. The underdog who perseveres and achieves. Who I long to be or who I am on my best day - those stories I'll watch."