"I started searching for some Jewish wisdom to help guide me in what I can do to help heal our country. And I found some - although it was a v…
"Advent brings energy, channeled and purposeful. A focus on what lies ahead."
This season, when many are calling for a time of healing, let us revisit the Golden Rule – simply stated as: "Do unto others as you would have…
"The reality and presence of evil can lead us to wonder why? Why is there so much evil and suffering in the world?"
If you ever wonder why some people seem to do so well and get away with so much, while those who try to do things God's way seem to have more …
One of the difficult things in life is to see bad things happen to good people. Sometimes that good person is someone else. Sometimes it is us.
The local Jewish communities have just completed a whole series of holidays, starting with Rosh Hashanah and ending with Simchat Torah.
"If people fully lived the virtues of their spiritual teachings, we would see a very different world."
The apostle Paul makes two interesting statements in 2 Corinthians concerning himself and every real Christian. "We look not to the things tha…
Democracy may not be perfect, but it has worked well for 200 years. Let us use our voice in reasonable conversation, and then at the ballot box.
"Good triumphant over evil. The underdog who perseveres and achieves. Who I long to be or who I am on my best day - those stories I'll watch."
The Jewish community is again getting ready for High Holy Days.
As we enter the home stretch of another election season, Baha'is often get asked, "Why aren't Baha'is more involved in politics?"
"Very early in the ministry of Jesus Christ, the people who listened to his teaching were surprised by something about him."
"Although Paul didn't identify it as the 'greatest,' hope is an important principle of the gospel."
"Beth Tikvah is only one of several small Jewish communities on the West Shore of the Susquehanna. We are all concerned about how we will sust…
'Unite the hearts of thy servants, and reveal to them Thy great purpose," begins one of the Baha'i prayers for unity. All of the Prophets and …
"These cries for justice are another reminder that we are living in a world where unjust acts are committed every single day."
"Whatever problems any of us have, we had better be serious about everyone's biggest problem of all."
"If we are all spirit sons and daughters of a Heavenly Father, that means that we are all spirit brothers and sisters. While we may look diffe…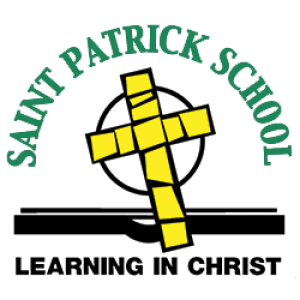 Giesswein Plastic Surgery
Today, July 3, is the 11th day of the Hebrew month of Tammuz. That does not mean much to most people, but July 4 is very important to many, as…
Our hearts are breaking and full of grief as we deal with the twin pandemics of the coronavirus and racial injustice.
"Many believe that God weighs our good deeds against our bad deeds and whichever wins decides our eternal destiny. Very few think their bad ou…
"He had been searching for a church but could come to no conclusion about the one to join. His family members were divided in their thoughts a…
"I have been reminded over and over again during this pandemic that the Torah demands the preservation of life as one of the most important co…
For many religious families across the United States, the coronavirus has disrupted their most anticipated traditions – the rites of passage t…
The mergers, to be completed July 1, will reduce the number of parishes in the diocese of Pittsburgh from 152 to 106.