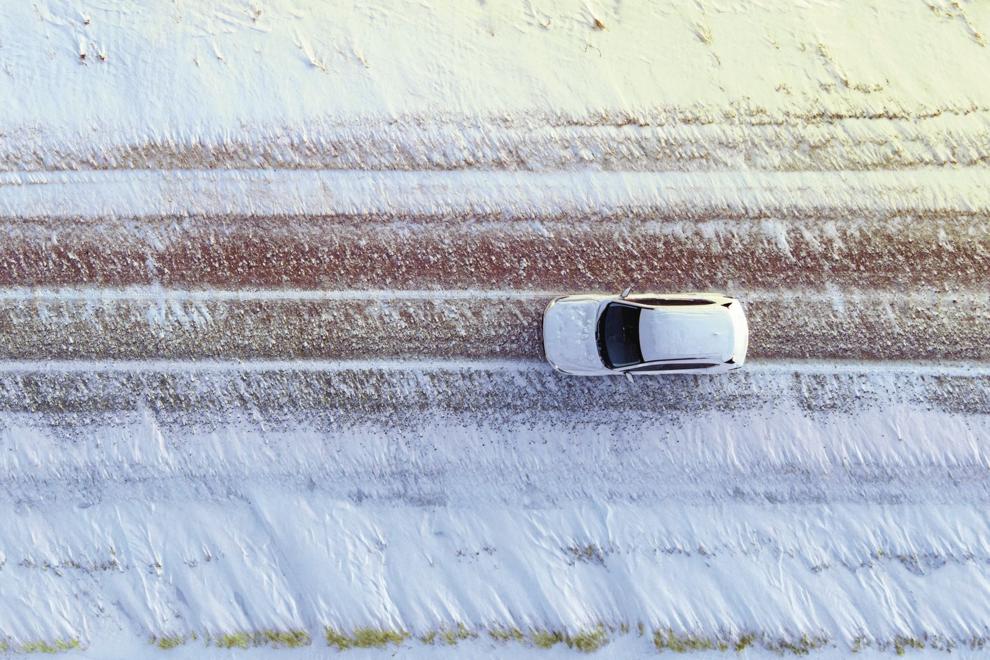 The standard tires that came with your vehicle are likely all-seasons. As their name implies, these tires are suitable for all conditions. But think of all-seasons as jack-of-all-trades, master of none. You'll get the best grip and stability on snowy or icy roads if you fit your car with dedicated winter tires. These tires are engineered for situations such as heavy snow or black ice.
However, you shouldn't keep these specialized tires mounted all year. As such, consider buying a set of winter tires mounted on an extra set of wheels and store them until winter arrives. It's an added expense and hassle up front, but it makes the seasonal switch a lot easier. Consult your owner's manual for more information on what type of tires to get.
No matter which tires you drive on during the winter, be sure to regularly check their air pressure and ensure they're set to your vehicle's recommended pressure. Colder temperatures reduce the amount of air pressure in your tires, and low air pressure can result in suboptimal tire performance and longevity.