Every new year ushers in a new batch of cars, trucks and SUVs. For 2021, it'll be trucks and SUVs dominating the news. Here are five expected …
Ford Motor Co.'s new electric Mustang Mach E is the North American Utility Vehicle of the Year, and the company's F-150 pickup won top truck honors.
Ford Motor Company's new electric Mustang Mach-E is the North American Utility Vehicle of the Year, and the company's F-150 pickup won truck h…
Despite its challenges, 2020 proved how essential cars, our escape machines, have become. Here are 10 vehicles worth taking for a drive in 2021.
If you're trying to make ends meet or want to simply save some money in 2021, here are seven easy ways to reduce your car costs.
Insurance costs for drivers in their early 20s can be staggering — after teenagers, young adults have some of the highest car insurance rates …
Saving money is about changing your lifestyle and doing it cold turkey is never sustainable. If you cut these expenses that you're not likely …
In an era when most Americans have become truck drivers, the Genesis is a reassuring nod to tradition — a full-size luxury sedan that's comfor…
In these dissonant times, when tradition is too often met with contempt and suspicion, the freshly redesigned Ghost arrives with its best attr…
While its birth was GM's answer to European sports cars, the newest iteration is perhaps its most radical to date. Try buying a European car w…
Although its name is vaguely SUV-like, this is a station wagon, albeit with outdoors aspirations. A turbocharged 3.0-liter inline-six and a 48…
A welcome return to form for a brand that has been far too bland for far too long. All-new for 2021, the TLX is the best iteration of Acura's …
Ford's full-size pickup accounted for nearly 1% of all new vehicles sold in the U.S. last year. It's easy to understand why. It's quiet and co…
Customers expect Cadillacs to be generously sized, commanding in performance, exceptionally comfortable and convenient, and wrapped in flamboy…
The CX-30 is sublime understatement inside and out, visual haiku that's strikingly elegant and clever in its design. Better yet, it's an engag…
The redesigned Sonata exudes a combination of art and understanding that projects an elegant simplicity that feels more premium than it is. It…
Personifying the finest qualities of life in the middle of the road, the Subaru Legacy is handsome and approachable, exuding a refreshingly re…
Of the South Korean luxury automaker's first SUVs arriving this year, Edmunds' experts are most looking forward to the GV70. It should rival t…
The Grand Wagoneer is set to make its return after nearly 30 years. It was a luxury-like SUV before SUVs were a thing. Along with the Cherokee…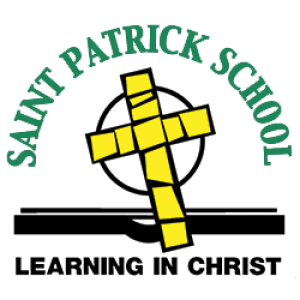 Giesswein Plastic Surgery
The original Hummer and its offshoots, the H2 and H3, weren't exactly eco-minded machines. That makes the new all-electric GMC Hummer EV a bit…
The new Bronco has been one of the most hotly anticipated new vehicles since rumors emerged that Ford was developing it. Returning after a 20-…
Edmunds just named the redesigned 2021 Ford F-150 its top-rated truck, so that should give some indication how good this truck is. The new F-1…
Talk of the iPhone maker's ambitions to break into the auto industry has been swirling for about five years. Here's what's known so far about …
From healthcare visits to driverless cars; Jon Swartz, Senior Reporter at MarketWatch, breaks down the cutting edge technology companies are e…
2020 was tough on many industries, but the auto industry actually saw some bright spots. Here's a look at some of the biggest trends.