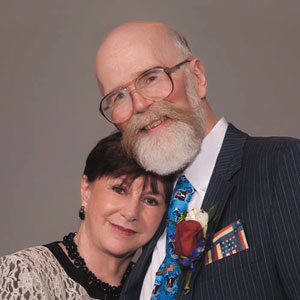 Richard J. Sommers, of Carlisle and Tracy Lundy of Lake Forest, Calif. were married on June, 25, 2011 at the First Presbyterian Church of Carlisle. The Rev. Jon Black performed the ceremony.
Tracy was attended by matron of honor Mary Ann Long of Huntington Beach, Calif.
Best man was William J. Galush of Evanston, Ill. Groomsmen were Walter A. Sommers, of Philadelphia, brother of the groom, and Flint Whitlock of Denver, Colo.
A reception followed at the Comfort Suites Ballroom, Carlisle. Following a honeymoon at a James River Plantation, Charles City, Va., the couple resides in Carlisle. 
Richard is a graduate of Rice University and Carleton College. He is employed as the Senior Historian at the U.S. Army Heritage and Education Center and is an instructor at the U.S. Army War College. Tracy is a graduate of the University of Southern California and Gonzaga University. She is employed as a computer instructor for iBASEt, Foothill Ranch, Calif. The couple is active in the Harrisburg Civil War Round Table.
Be the first to know
Get local news delivered to your inbox!