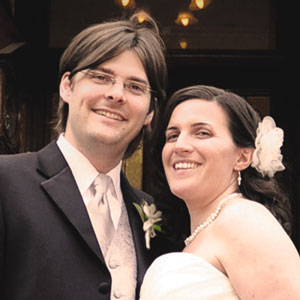 Amy Elizabeth Belnap and Richard Lord Clarke were married on May 7, 2011,at Davenport House Garden in Savannah, Ga. The formal garden ceremony was performed by the Rev. Sonia Sullivan-Clifton.
The bride was attended by Maid of Honor Jenna M. Belnap of Mechanicsburg, sister of bride, and bridesmaids Jamie and Kelley Clarke, sisters of the groom.
The best man was Brandon Kunka and groomsmen were Bryan Nelsen and Christopher Belnap, brother of bride. Cellist for the ceremony was Christopher Connely.
A reception followed at Marshall House in Savannah, Ga.
The bride is formerly of Carlisle and is the daughter of Peggy and Kim Hummel of Shermans Dale and the late Phillip V. Belnap. She is a graduate of Cumberland Valley High School and Bloomsburg University.
The groom is the son of Richard and Kathy Clarke of Swainsboro, Ga. He is a graduate of Swainsboro High School and Georgia Southern University.
Amy and Rich are residing in Austell, Ga.
Be the first to know
Get local news delivered to your inbox!