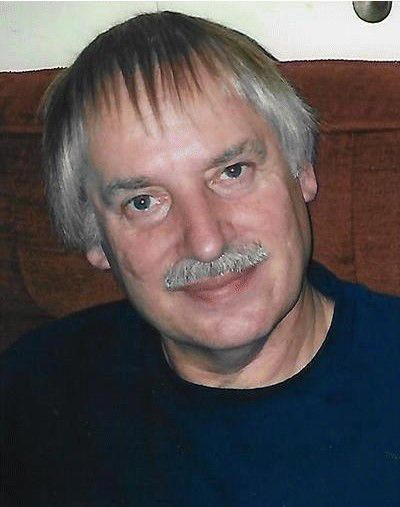 Peter Paul Petresky, 71, of Carlisle, died on Saturday, January 4, 2020 at Chapel Pointe, Carlisle. He was born on July 10, 1948 in South Plainfield, NJ, son of the late Nick and Helen M. (Yednak) Petresky.
You have free articles remaining.
Peter was a 1966 graduate of South Plainfield High School in New Jersey and a 1970 graduate of Stout State University of Wisconsin in Menomonie with a Bachelor of Science Degree in Industrial Technology. He was employed by the Commonwealth of Pennsylvania from 1973-1986 serving with Department of Labor and Industry, including five years as the Chief of the Buildings Division enforcing the State Fire and Panic Law and Regulations. From 1987-1992, he was employed by the Department of Health as a Health Facility Plan Reviewer and from 1992-2013 as the Director of the Division of Safety Inspection. He was a member of the National Fire Protection Association's Technical Committee for Health Care Occupancies and a member of the AIA Guidelines Revision Task Force. Peter was a member of Carlisle United Methodist Church where he was a greeter, an usher and a regular attendee of the Thelma McCullough Sunday School Class. He was also a member of the Duncannon Sportsmans Assoc., Harrisburg Hunter's and Angler's Assoc. and a lifetime member of the NRA. Peter enjoyed camping and cruising.
He is survived by his wife, Shirley (Comp) Brown Petresky, son Daniel Peter Petresky of Wisconsin, adopted daughter Gretchen Alexis Petresky of Carlisle, two stepsons Jason Alan Brown of Shippensburg and David Van Brown and wife Shelly of Carlisle, stepdaughter Jamie Kristine Brown Dove of Carlisle, brother Steven Petresky and wife Susan of New Jersey, sister Susan Miller and husband Dr. K. Scott Miller of South Carolina, grandchildren Tristen Shannon, Anthony Naples and Holden Burkholder; nieces and nephew Katherine, Amy and Phillip Miller.
A viewing will begin at 12:30 p.m. on Thursday, January 9, 2020 followed by funeral services at 1:30 p.m. in the Carlisle United Methodist Church, 45 S. West St., Carlisle with Rev. James VanZandt officiating. Burial will be in Cumberland Valley Memorial Gardens, Carlisle. Refreshments will be held in the Gathering Room at the church after the burial. In lieu of flowers, a donation can be made to the Alzheimer's Association, 225 N. Michigan Ave., Fl. 17, Chicago, IL 60601. Please visit www.EwingBrothers.com to send condolences.
To plant a tree in memory of Peter Petresky as a living tribute, please visit Tribute Store.