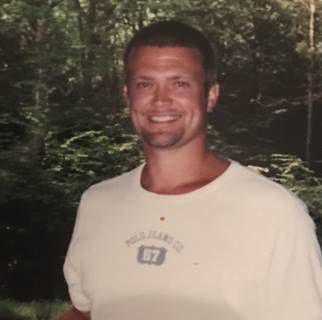 Mark Benjamin Grindberg Age 42, born 10-29-1976 from Huntsville Alabama died August 31, 2019 in Huntsville.
Ben was a man with a big heart and a smile that would light up a room. He loved his family but he also suffered with drug addiction off and on for most of his life. He chose to end that life the morning of August 31, 2019. He was loved and will be missed by many. May God give us strength to endure such an unfathomable tragedy.
He is survived by his Mother Deb Bricker, her Husband Tim Bricker,
Father Mark Grindberg, his Wife Dee Grindberg, his older Brother Christopher Grindberg, his three younger Sisters Kathryn Mullin, Olivia Mullin and Sarah Mullin, his Daughters Lexie Grindberg and Betty Lou Grindberg, his Sons Devon Grindberg and Elijah Grindberg, many Aunts, Uncles, Nieces and Nephews.
A Memorial Service will be held at 1:00 on September 28, 2019 at:
You have free articles remaining.
In lieu of flowers please send a donation to the
American Foundation for Suicide Prevention
120 Wall Street, 29th floor
To plant a tree in memory of Mark Grindberg as a living tribute, please visit Tribute Store.