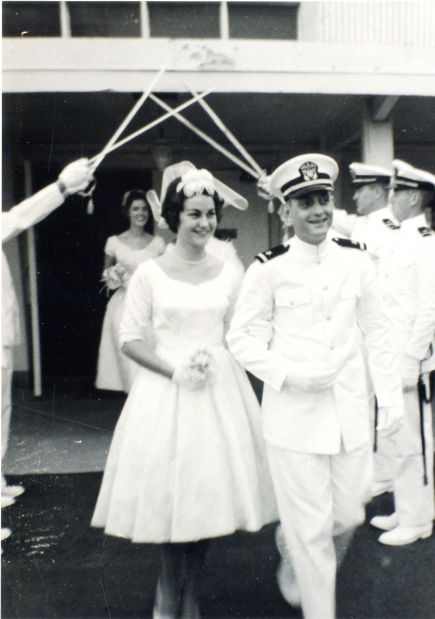 Susan (Haines) and Jerry Ellis will celebrate their 50th wedding anniversary May 4 with a family weekend in Washington, D.C., hosted by their children.
The couple married May 4, 1963, in Honolulu, Hawaii.
Susan is retired nurse from Holy Spirit Hospital.
Jerry is an associate archivist at the Pennsylvania State Archives. He retired as a Captain after 30 years in the United States Navy.
The couple has five children: Mike and Angela Ellis of Callao, Va., (grandchildren Quinn and Mary Katherine); Karen and Albert Greene of Woodbridge, Va., (grandchildren Ian and Sarah); Anne Ellis of Carlisle; Rebecca Ellis of Washington, D.C.; and Drew Ellis of South Riding, Va.
The Ellis' currently reside in Boiling Springs.