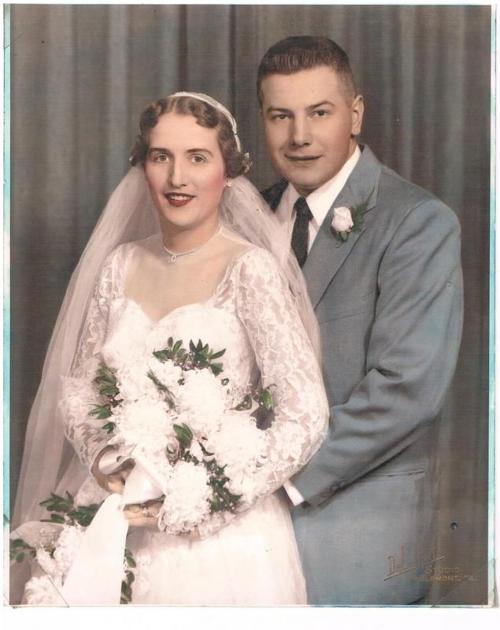 Nancy & Andrew (Bruce) Zenuch are celebrating 60 years of marriage! They were married February 12, 1955 at the Trinity Evangelical Congregational Church in Shamokin, PA. They have lived in Chicago, IL, Palmyra, NJ, Lake Park, FL, Gardners, PA and currently reside in Carlisle, PA.
Nancy worked at Carlisle Tire & Rubber, Stoner Associates and Kelly Services. She is currently working at Carlisle Syntec.
Andrew worked at RCA in Cherry Hill, NJ and Lake Park, FL. He started at PPG Industries in 1972 and is retired. He also served in the United States Marine Corps.
They have one daughter, Ramona (her husband, Mark) Mateya and three grandchildren, Austin, Taylor and Miranda Makowski.
They will be celebrating by spending a week in Florida for baseball spring training in March. And celebrating with family and friends at an anniversary party at the Elks Lodge in March.