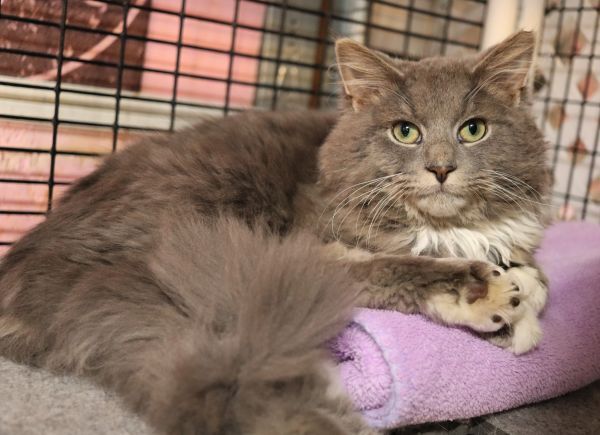 Approx DOB: July 2020 Gus recently made his way to a local golf course where a Furry Friends Network volunteer... View on PetFinder
Police said a teen was driving a pick-up with a chain hooked to the back of his truck, pulling a box spring and mattress as two people rode on the mattress.
The names on the list include some of the earliest students enrolled at Carlisle.
Carlisle Police are looking to identify a man who pulled a lobby fire alarm at Comfort Suites Sunday afternoon before leaving with two other men eastbound on East High Street.
While off-year primaries tend to generate low voter turnout, Pennsylvania voters will have four important ballot questions before them in May when they go to the polls – either by mail or in person.
Three years ago, Abi Sweger was a walk-on kicker for Big Spring as a senior. She's now one of a handful of women to score in an NCAA football game.
Until the mask order is lifted, face coverings will be required to be worn indoors and outdoors when away from home.
Bartman apologized for his actions, telling the judge "I was isolated last year in lockdown. I listened to too much propaganda and made a stupid mistake."
The juvenile victim said that between January 2017 and July 2020, the couple used a plastic wiffle ball bat to strike the child, and David Noreika allegedly choked the child and struck the child on separate occasions with a closed fist.
Today's Sentinel police log includes a report of someone firing a paintball gun at two pedestrians in Carlisle, as well as a police pursuit of a motorcycle in Upper Allen Township.
The most assertive questioning from voters in attendance Saturday was directed at a Cumberland Valley School Board candidate about school culture.