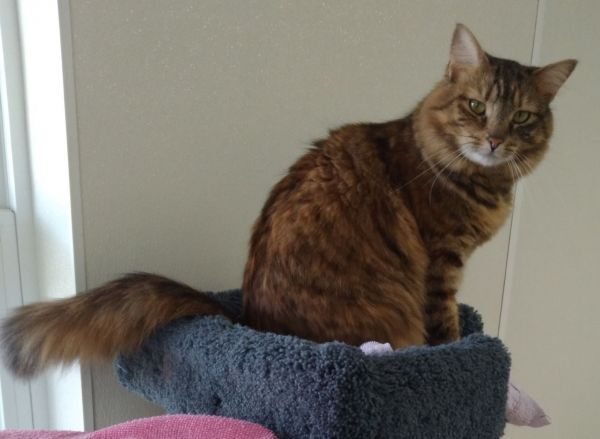 Gracie is an orange/brown medium-long hair beauty. She is about 2 and a half years old. Gracie come to us... View on PetFinder
Destination Carlisle received grants from the William G. Pomeroy Foundation to place the two markers as part of a program to celebrate American folklore, tall tales, foodways, myths, and legends in local communities.
Police said the man was driving south in the 8500 block of Olde Scotland Road in Southampton Township, Franklin County when he was hit from behind.
Police said a teen was driving a pick-up with a chain hooked to the back of his truck, pulling a box spring and mattress as two people rode on the mattress.
Carlisle Police are looking to identify a man who pulled a lobby fire alarm at Comfort Suites Sunday afternoon before leaving with two other men eastbound on East High Street.
Until the mask order is lifted, face coverings will be required to be worn indoors and outdoors when away from home.
The most assertive questioning from voters in attendance Saturday was directed at a Cumberland Valley School Board candidate about school culture.
The juvenile victim said that between January 2017 and July 2020, the couple used a plastic wiffle ball bat to strike the child, and David Noreika allegedly choked the child and struck the child on separate occasions with a closed fist.
The festival will be held from 10 a.m. to 6 p.m. Saturday, featuring the usual mix of performances, vendors, food stands and trucks, a beer and wine garden and Children's Alley.
Today's Sentinel police log includes reports on crashes involving injuries in Cumberland and Perry counties.
Today's Sentinel police log includes criminal mischief at a North Middleton park that closed the public restroom, an assault arrest in Middlesex Township and a theft arrest in Upper Allen.