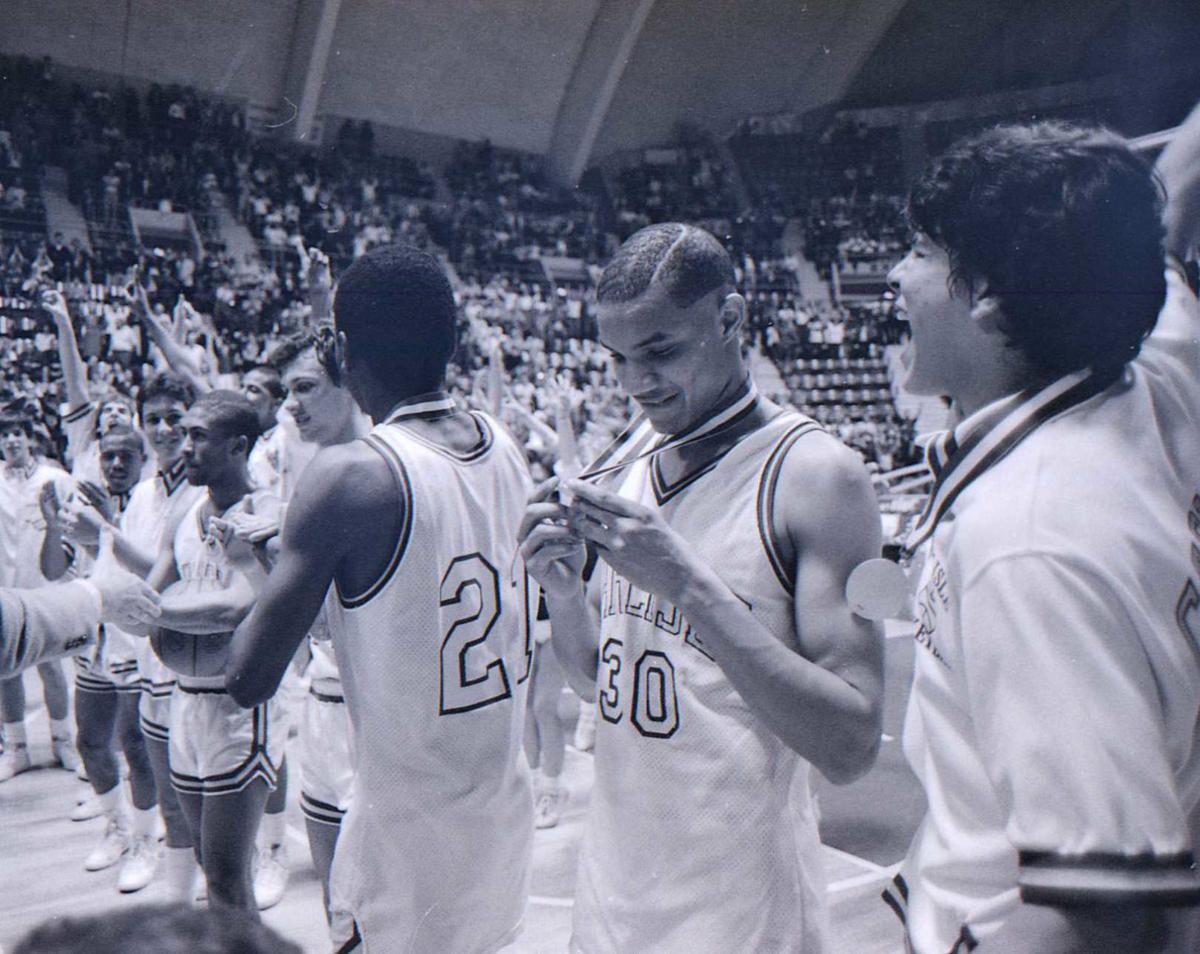 "Those free throws? That was luck."
Garret Palmer remembers making both ends of a one-and-one free throw situation late in the third quarter of the 1985 PIAA Class AAAA title game against Western champ Brashear High. Trailing 52-50, Carlisle needed a spark when Palmer, just a sophomore, reeled off six straight points for the Thundering Herd, including the two free throws.
"I couldn't shoot free throws to save my life," Palmer said. "At the end of practices, we used to have to get on the foul line and shoot free throws. We were running a lot because it was mostly me on the line."
Those six points lifted the Herd into a lead they would never relinquish on the way to a 76-64 victory to claim their first basketball state championship in school history.
Carlisle qualified for the PIAA state tournament six previous times, and each trip featured disappointments and early exits. But getting over the hump and winning their first title opened the floodgates as the Herd dynasty claimed three more championships over the next three seasons to make it four in a row.
"In the past, they got so close and just fell off," Palmer said. "There was no denying us. We wanted it for everybody, but we especially wanted it for the coaches because they fell short the years before."
Palmer, who still lives in the area and works at Bimbo Bakeries, speaks fondly of head coach Dave Lebo and assistant coach Gary Worley, who he pegged as the more vocal of the two.
"They taught me a lot," he said. "They tried to help us grow as people. It wasn't just about basketball."
"We didn't want to go into halftime down because we knew what was coming. If we were down, we would come out a different team, and it was a whole other story to that basketball game."
Listed at 6-foot-3 in high school, Palmer also remembers the tradition at Carlisle and camaraderie of the former players during his formative years on a basketball court.
"Some of the older guys who had already graduated and were out of school used to come make us play ball," he said. "In the summertime, they used to come get us out of bed. We would play from sun up to sun down in Memorial Park.
"I wish I could get everybody all together and sit down, maybe watch tapes, and reminisce about back then."