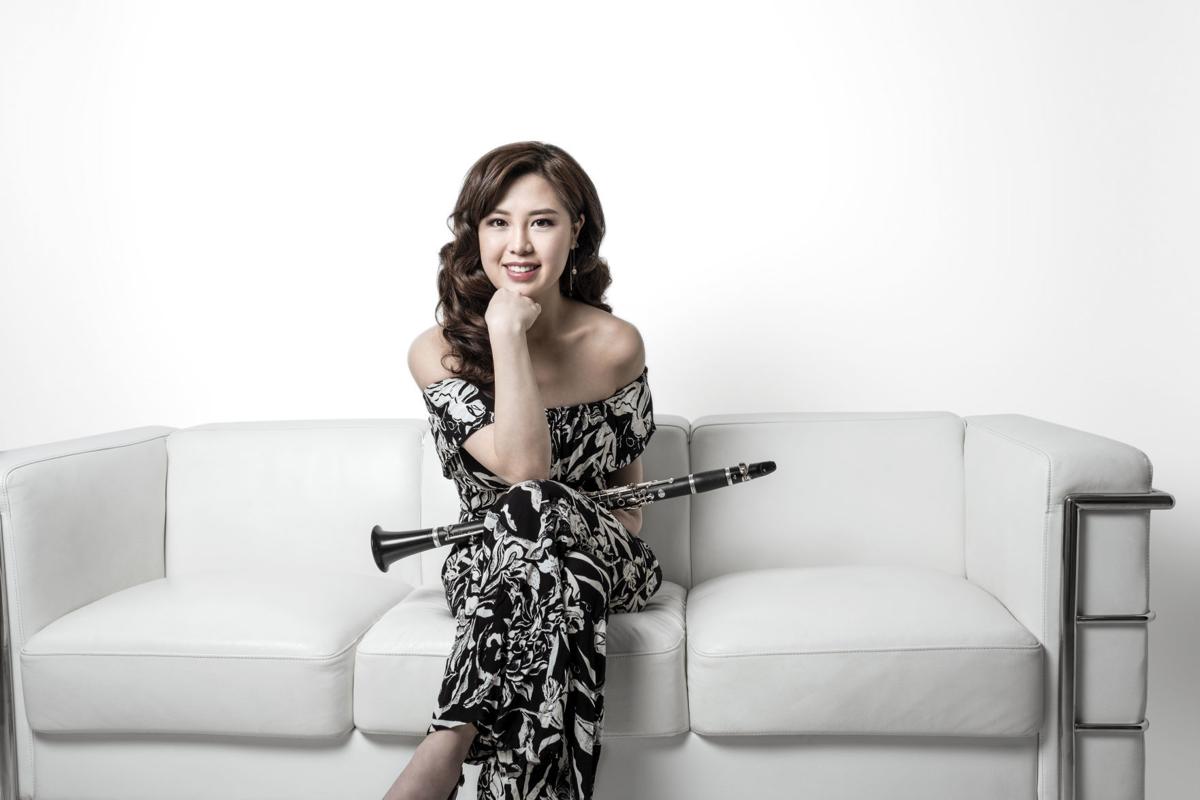 Clarinetist Yoonah Kim will perform Artie Shaw's Clarinet Concerto during a West Shore Symphony Orchestra concert at 3 p.m. Sunday, Feb. 9. Capturing the sounds of the big band era, the piece alternates among boogie-woogie blues, fast-paced jazz riffs and challenging solo cadenzas.
This is the first time that Kim, winner of the 2016 Concert Artists Guild International Competition, will be playing the concerto with an orchestra.
Born in Seoul and raised in British Columbia, Kim holds a master's degree in music from The Juilliard School and a bachelor's of music from the Mannes School of Music in New York City. Hailed by The New York Times for her "inexhaustible virtuosity," Kim is a versatile player who has performed works by composers ranging from Johannes Brahms to the contemporary composer Jorg Widmann.
She says the Shaw piece has been on her to-do list for a long time. "I don't really consider myself a jazz player, but this piece has everything all written out, so it's a great way for a classical player to sound jazzy," she said. "It's such a fun and exciting piece!"
Shaw was a big band leader, actor and writer who was widely regarded as one of jazz's finest clarinetists. The Clarinet Concerto was adapted from a composition that he wrote for the 1940s Fred Astaire film, "Second Chorus," and also appeared in a film biography of Shaw.
You have free articles remaining.
"We all think of Artie Shaw as a jazz clarinetist, but he always aspired to be more than that," Kim said. "I think he wrote this piece so that he could be viewed as a classical musician, as well."
Jennifer Sacher Wiley, West Shore Symphony Orchestra's conductor and musical director, has called the Feb. 9 program "Change."
"So much about our culture and classical music has changed, and will continue to changed," she said.
During the concert, the orchestra will play Overture to Fidelio to celebrate Beethoven's 250th birthday and commemorate the 100th anniversary of American women's right to vote by playing Symphony No. 3, by Florence Price, a female composer.
The concert will be held at the Carlisle Theatre, located at 40 W. High St., in Carlisle. Other works on the program include Paul Hindemith's "Symphonic Metamorphosis," Charles Ives' "The Unanswered Question" and "Nimrod" from Edward Elgar's "Enigma Variations."
A pre-concert lecture will be held at 2:15 p.m. Tickets are available in advance at www.westshoresymphony.org, or at the door.
A day earlier on Saturday, Feb. 8 at 9:30 a.m., a free, family program featuring excerpts from the Masterworks concert will be held. The family program will feature a scripted play, "Symphonic Weather Radio Show," and will include members of the Mechanicsburg Area Middle School Orchestra.