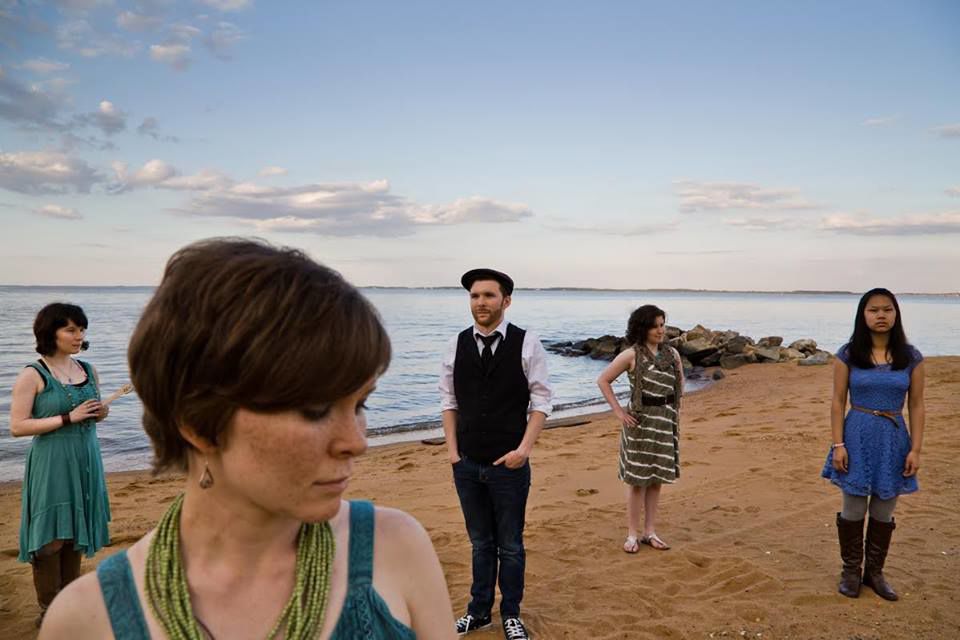 With Celtic harp, hammered dulcimer, fiddle and more, the popular Celtic band Seasons will play a concert at 1:30 p.m. Saturday at the Cleve J. Fredricksen Library in Camp Hill.
The group will play a selection of traditional Celtic tunes and songs along with original compositions in honor of St. Patrick's Day. The library is located at 100 N. 19th St., in Camp Hill. The concert is free and will be held in the atrium.
The family band Seasons includes siblings Mary-Kate Spring, Peter Winter, Mary-Teresa Summer, Mary-Grace Autumn and Mary-Clare Chun Lee. The group recorded its first album on 2006 and since then has performed widely, including at events like The Celtic Fling and Highland Games in Manheim and the Millennium Music Conference and Festival in Harrisburg.
They have also opened for such stars as Grammy award-winner Ashley Cleveland and the Celtic-rock band Scythian, and have also been featured on EWTN and Fox News.
In all they do Seasons seeks to pay homage to traditional Celtic and American music, while at the same time enriching the repertoire with new and innovative music. Mary-Kate and Peter-Lee are the major composers in the band, and they work as a team to create the signature tunes and songs that can be heard during concerts and on the band's many recordings.
Seasons started performing as a trio with older siblings Mary-Kate on harp and vocals, Peter-Winter on guitar, bodhran, hammered dulcimer, harmonica, keyboards and vocals, and Mary-Teresa-Summer on Celtic harp and mandolin.
Mary-Grace Autumn later joined them on hammered dulcimer, and Mary-Clare Chun on violin, piano and Celtic harp. Each of the members is proficient on their instruments, and several have won instrument and voice competitions.
The most decorated of the group, Mary-Kate, has competed twice in Ireland at the All-Ireland Fleadh, has won the Mid-Atlantic Fleadh twice on Celtic Harp and scored a third prize on voice. Her younger sister, Mary-Grace, took first place at the Maryland Celtic Festival in miscellaneous instruments.
Seasons has five albums to their credit including their latest, which is comprised completely of the band's original songs and tunes. Previous CDs include "Joy on High," "Amhrain," "Which Way to Dublin Town" and "Eventide Lullabye." Mary-Kate has also produced two CDs of her own including "Mirabilis" and "Sea-Sky."
Stay up-to-date on what's happening
Receive the latest in local entertainment news in your inbox weekly!