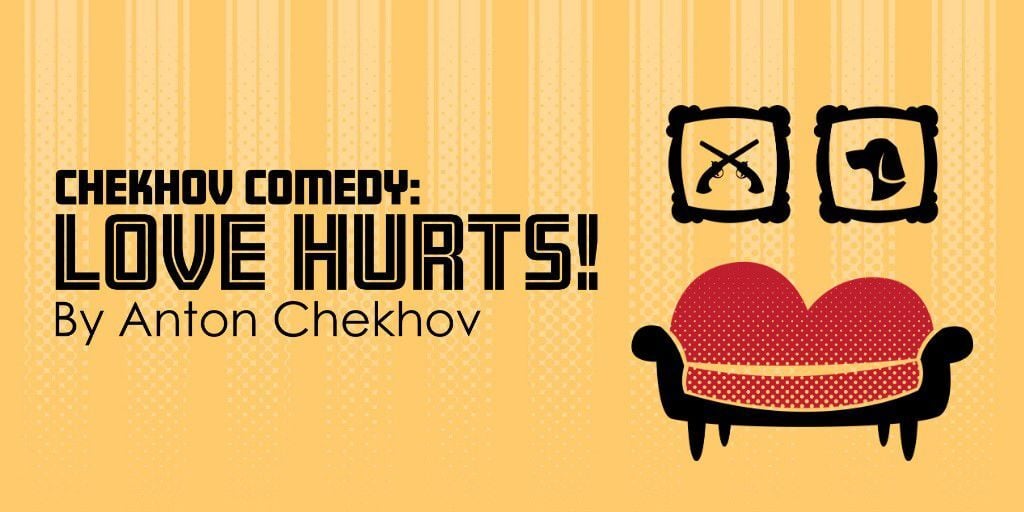 The cobwebs have been cleared away inside downtown Harrisburg's Gamut Theatre, where live stage performance returns this weekend after a six-month hiatus caused by the COVID-19 outbreak.
Starting Saturday, with plans to continue through Sept. 27, Gamut will offer an on-stage production of "Chekhov Comedy: Love Hurts!" The show pairs two one-act farces by 19th century Russian playwright Anton Chekhov: "The Marriage Proposal" and "The Boor."
It won't quite be theater as usual, of course. The ongoing pandemic requires precautions such as mask wearing, social distancing and a lot of cleaning, according to Gamut officials.
"Keeping everyone safe is our first priority," Gamut Executive Director Melissa Nicholson said.
Gamut will become the second central Pennsylvania theater to reopen since the virus outbreak virtually shut down the industry in March. Dutch Apple Dinner Theatre in Lancaster County reopened last month, and plans to offer a seven-week production of the Broadway musical "Million Dollar Quartet" starting Sept. 17.
Gamut, which features a small core of professional actors who live together in company-owned housing, will allow those performers to be on stage without masks. "People that perform on stage are their own cohort," Nicholson said.
Artistic Director Clark Nicholson will direct "Love Hurts," as well as perform in "The Marriage Proposal," where he will be joined by Abby Carroll and Ross Carmichael. "The Boor" will feature Carmichael, Erin Shellenberger and Lyeneal Griffin.
Audience members will be required to wear masks, and social distancing requirements will limit the size of the house. The playhouse bar will be open before the performance, but not after. Tickets must be reserved in advance, since no tickets will be sold at the door. Prices are flexible, with patrons allowed to pick a price ranging from $10 to $30.
Effect of COVID
While on-stage performances remain few and far between, central Pennsylvania theaters are trying a variety of approaches to stay in contact with audiences. None has yet thrown in the towel due to the ongoing and unyielding financial stranglehold brought on by the COVID-19 pandemic.
But it could yet happen as the crisis drags on.
Community theaters such as Oyster Mill Playhouse, Little Theatre of Mechanicsburg, Chambersburg Community Theatre, Hershey Area Playhouse and the Playhouse at Allenberry can ride along for quite a while. They don't have paid staffs and, for the most part, they have little debt. Most of them have simply gone quiet until next year, other than online forays.
"We have an all-volunteer staff, so there's nobody that we have to pay," Allenberry play producer Dustin LeBlanc said recently. "We have every intention of of reopening as soon as we can."
Rosie Turner, president of the board at Oyster Mil, said the theater's financial health will enable it to survive in hibernation for many months.
"We are extremely fiscally responsible," Turner said. "Thanks to the people who came before me, we have no mortgage. We're incredibly lucky, but if this pushes into an entire year, it may become a different kind of story.
The most challenged quadrant is professional theater, a subset that includes summer theaters Totem Pole Playhouse and Mount Gretna Theatre, plus regional theaters that include Open Stage, Dutch Apple and Gamut. Their overhead for things like salaries, royalties, taxes and production costs is much higher. Hershey Theatre has the added complications of relying on touring productions of Broadway shows, which have currently ceased performing.
The spring shutdown was so abrupt that in several cases productions were cut off mid-run. Ultimately, it's unclear when — of even if — live theater can resume full-scale operations.
But officials at all of these theaters say they plan to reopen when the coast is clear, although many have pushed that back until sometime in 2021.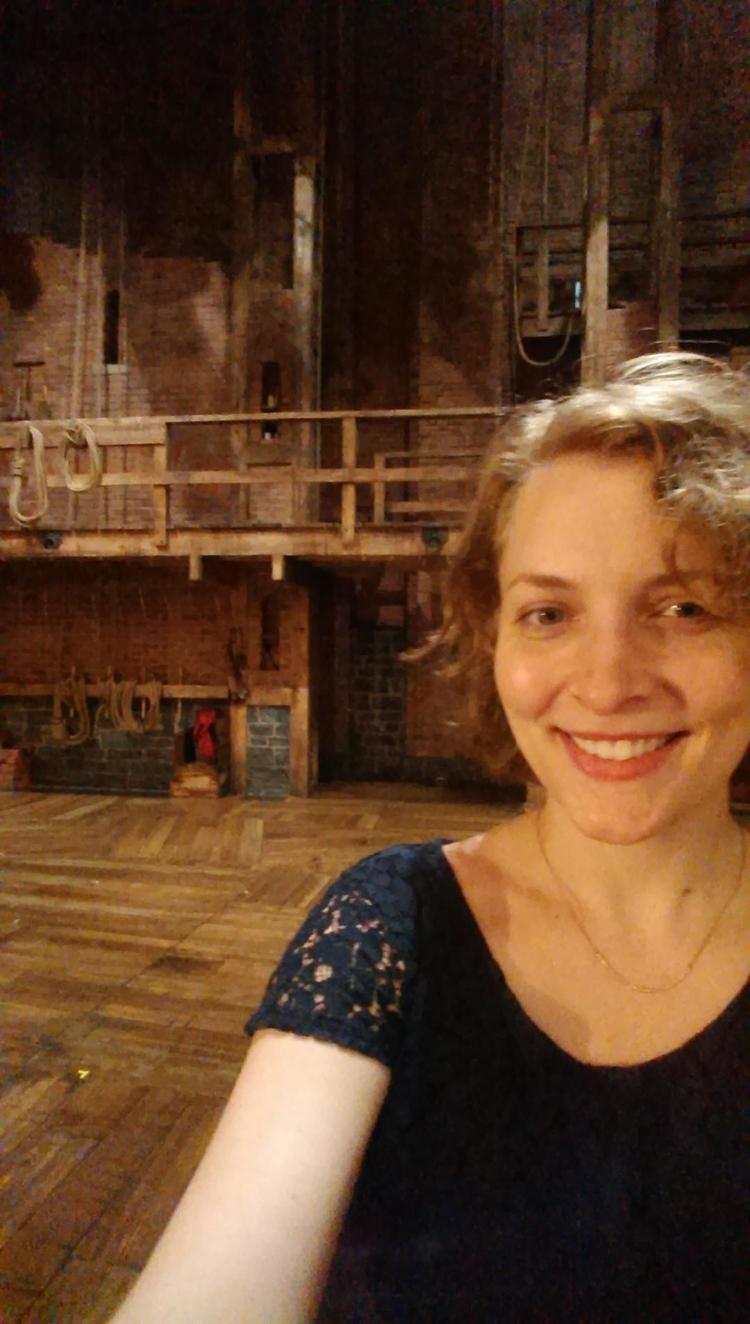 The heartbeat of theater has moved online during this nearly unprecedented public health crisis. Many area playhouses have turned to the virtual world to entertain and educate their audiences.
Hershey Area Playhouse has a novel online event planned for early next week, namely a visit from Jenny Raskopf, who served as assistant costume designer for the hit Broadway musical "Hamilton."
Raskopf's online presentation will begin at 7 p.m. Monday and is scheduled to last 60 to 90 minutes. Tickets, at $10 per household, can be purchased online at hersheyareaplayhouse.com, with proceeds benefiting both Raskopf and the playhouse.
This is the second workshop offered through HAP's Give Back to Broadway program, which helps theater professionals displaced by the pandemic that has shut down New York's famed theater district. Their expertise also provides local theater enthusiasts with the opportunity to learn more about how the industry works at the highest levels.
Raskopf joined the costume staff of "Hamilton" in 2015, working on a production that would win a Tony Award for Best Costume Design for a Musical the following year. She also has worked on costumes for a number of other productions, including "Drood," "Catch Me If You Can," "Sweeney Todd" and "Guys & Dolls."
Several other area theaters are offering online programs and shows. Open Stage, for example, is planning a new virtual adaptation of Charles Dickens' "A Christmas Carol" during the holiday season. Gamut continues to offer online shows as well, including a TMI Improv performance at 7:30 p.m. Sept. 17 and a Popcorn Hat Players production of "Sleeping Beauty" Sept. 26-Oct. 31.
Check theater websites for more information about their offerings and future plans.
Concerned about COVID-19?
Sign up now to get the most recent coronavirus headlines and other important local and national news sent to your email inbox daily.