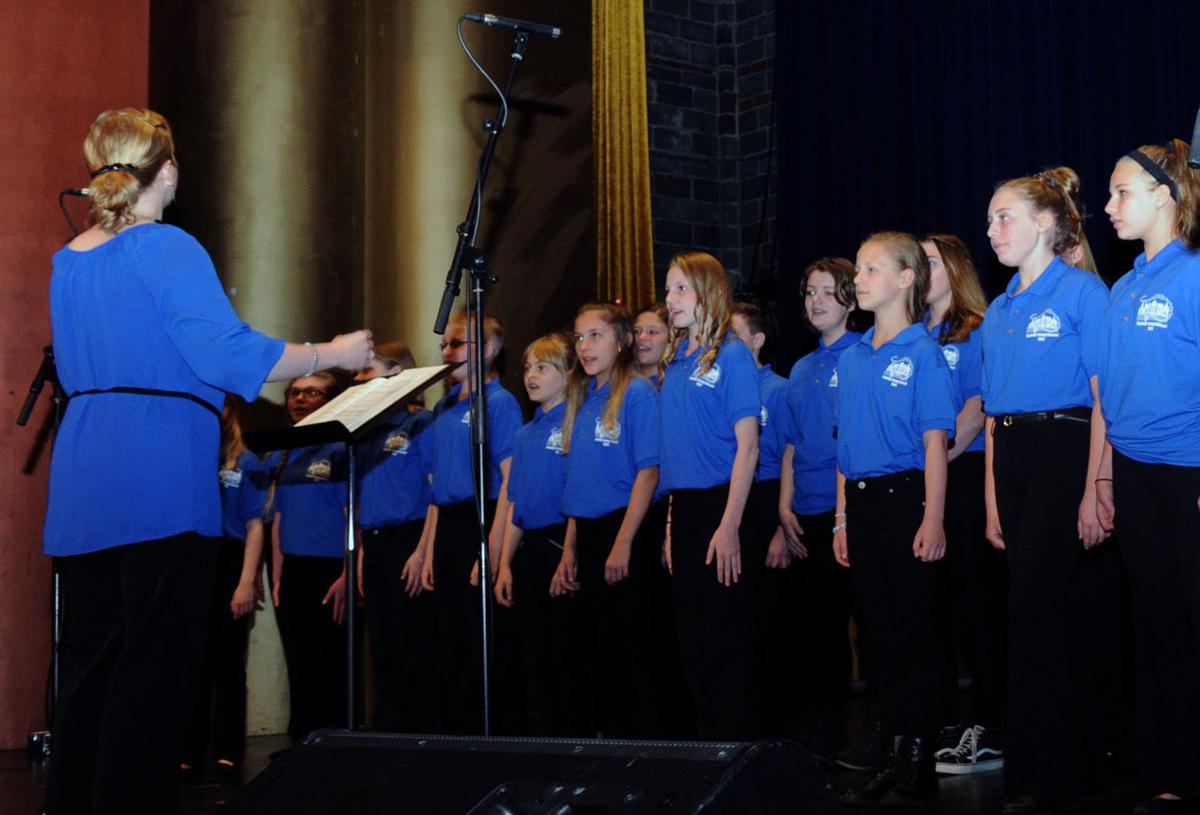 Residents will be able to watch Cantate Carlisle's upcoming spring concert either at a theater or from the comfort of their own home next week.
The group's spring concert will be livestreamed at a screening at the Carlisle Theatre at 3 p.m. Saturday, May 22, and then the performance will be streamed against at 7 p.m. for viewing at home.
The concert is free, and the choir is under new direction from Artistic Director Michelle DiBona Trefren.
"This concert is a reflection of the whole year that has passed," she said. "Artists of all forms tend to respond to the world around them with empathy and compassion. In a year when choirs were challenged with being silenced, this response is even more driven with the need to express, to connect and to be heard."
Trefren said the "Generations Coming (Back) Together Through Song" performance will start with "In Remembrance," honoring the lives of loved ones who were lost in the past year. Singers will hold signs of those they lost that will be shown in the streamed concert video.
The song will be followed by "I Sing Because I'm Happy," which will be performed by Cantate Young Voices, the groups youth choir featuring singers in fifth through eighth grades. The group will also perform "You've Got a Friend in Me" from "Toy Story" and "O Lux Beatissima" composed by Mark Burrows.
Other pieces that will be featured in the concert include "Give Us Our Peace" by Rollo Dilworth with poetry by Langston Hughes, "Tree of Life" by Mack Wilberg with poetry from David Warner, and "Can We Sing the Darkness to Light?" by Kyle Pederson.
"This past year really tested people's ability to stay connected," Cantate Carlisle Board President Chris Benson said. "Cantate provided the opportunity for its adult members and the Young Voices to engage in the community of singers. Creating this beautiful sound to share with others gives us purpose and helps the singers focus on something outside of themselves. It feels great to present this gift to the wider community."
Trefen said the group rehearsed virtually in January and February before moving to small groups in-person.
"Hearing the ensemble all together for the first time since I took on the artistic director position, was certainly thrilling," she said. "If we can pull together under these circumstances, then I cannot wait to hear the choir when we have consistent rehearsals."