Author: Kyle Garvin Curry
The H. Ric Luhrs Performing Arts Center at Shippensburg University will be digging into the vaults of a local holiday favorite for a virtual show.
Dillsburg author Tracy Pawelski wrote a new book, "One Woman in the Himalayas."
The Susquehanna Chorale will release a virtual concert of its annual Candlelight Christmas series via a link on its website beginning on Dec. 19.
"What I also learned is that the restaurant accepts cash only and is run by a father and son team who open it on Saturdays and Sundays for bre…
During the early to mid-20th century, artists witnessed, documented and even participated in two devastating world wars. The aftermath of the …
It's not often that I order a lunch "to go" at the West Shore Farmers Market, but I decided to do just that as part of my column this week.
Ashley Kauffman in Carlisle is the latest local author to release a book.
Stuart Landon is fulfilling a childhood dream by donning the waxed mustache and prickly nature of Hercule Poirot, Agatha Christie's famed fict…
Like many local arts organizations, the Blues Society of Central Pennsylvania (BSCP) has sought ways to stay connected with the community desp…
Author: Dr. Dale Dangleben
Summer and early fall have seen their simple, old-fashioned lots transformed into a surprisingly elastic omnibus of pandemic-era gathering.
It's not often that my travels take me to the Cedar Cliff area of Lower Allen Township, so I was surprised to learn that Joey's Chicken Shack …
Several years ago, voters in Camp Hill marched to the polls to overturn the borough's dry status. Residents, who hoped for immediate gratifica…
Before the COVID-19 lockdown, local gallery Ejecta Projects had been working collaboratively with a Brooklyn, New York group to host dual exhi…
If you stage it, they will come.
Authentic Southern Indian cuisine has made its way to the West Shore by way of Philadelphia. Nalan Indian Cuisine recently opened in the State…
Many of us are missing the opportunity to hear live music, but one local organization has taken advantage of milder fall weather to plan an ou…
During the pandemic, many of our favorite cultural activities slipped away from us. From gallery visits to date night movies, pursuits we took…

Giesswein Plastic Surgery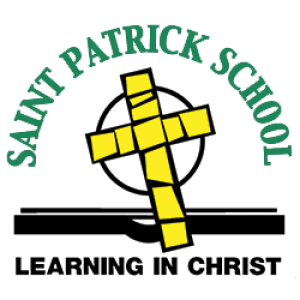 Located just minutes away from the Carlisle Pike is a small community called Walden, which is tucked away among the rural roads of Silver Spri…
The cobwebs have been cleared away inside downtown Harrisburg's Gamut Theatre, where live stage performance returns this weekend after a six-m…
Carlisle author Pat LaMarche will release her newest book, "Still Left Out in America, the State of Homelessness in the United States," on Sept. 10.
Market Square Concerts, one of the region's leading presenters of chamber music, has announced plans to hold its performances in-person during…
These days one can never be sure whether or not a restaurant is allowing "dine in" services, so instead of checking websites, which may be out…
As health precautions become commonplace and comfort levels rise, we find joy in the return of the independent art gallery.
About four years ago, I weighed in with my impressions of The Peppermill Restaurant located in the strip mall off of Wesley Drive in Lower All…