"Seventy-two artists, who could submit up to two works each, answered the call with 116 pieces this year. Their submissions occupy both floors…
The authentic boil and bake New York-style bagel shop makes bagels from scratch and deli sandwiches to order with Boar's Head products.
Fowler plays Americana-tinged originals that he says have the "energy of rock, lyricism of folk, the complexity of jazz, and the character of …
The eatery opened on Dec. 12 on the corner of West Main and Railroad streets in a former Subway restaurant during a time when a moratorium was…
Art is often called upon to hold a mirror up to society, reflecting the good as well as the bad in the world.
If you've traveled down Simpson Ferry Road from Lower Allen Township on the way to Shiremanstown, you may have missed a small strip mall tucke…
David Hemsley Caldwell has a long history at Totem Pole Playhouse, but now he is taking on what may prove to be his most challenging role yet …
The PA Preferred Culinary Connection at the 105th Pennsylvania Farm Show this year is nothing like it's been before.
Market Square Concerts, one of the few arts organizations in the region that continues to hold in-person events, will present a concert at 7:3…
If you're driving down Bridge Street in New Cumberland looking for Good Vibes Deli, you might overshoot it and be forced to backtrack.
During the holiday season, attention most often turns to gift-giving and time with family.
Not surprisingly, the famous wings warrant their own menu, with a choice of regular, boneless, breaded and breaded boneless, served with "dry"…
For many Americans, this will not be the merriest of holiday seasons.
Author: Kyle Garvin Curry
The H. Ric Luhrs Performing Arts Center at Shippensburg University will be digging into the vaults of a local holiday favorite for a virtual show.
Dillsburg author Tracy Pawelski wrote a new book, "One Woman in the Himalayas."
The Susquehanna Chorale will release a virtual concert of its annual Candlelight Christmas series via a link on its website beginning on Dec. 19.
"What I also learned is that the restaurant accepts cash only and is run by a father and son team who open it on Saturdays and Sundays for bre…
During the early to mid-20th century, artists witnessed, documented and even participated in two devastating world wars. The aftermath of the …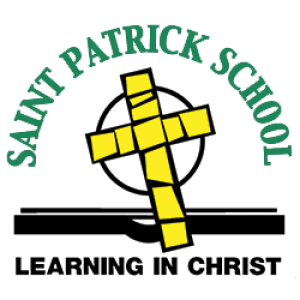 Giesswein Plastic Surgery
It's not often that I order a lunch "to go" at the West Shore Farmers Market, but I decided to do just that as part of my column this week.
Ashley Kauffman in Carlisle is the latest local author to release a book.
Stuart Landon is fulfilling a childhood dream by donning the waxed mustache and prickly nature of Hercule Poirot, Agatha Christie's famed fict…
Like many local arts organizations, the Blues Society of Central Pennsylvania (BSCP) has sought ways to stay connected with the community desp…
Author: Dr. Dale Dangleben
Summer and early fall have seen their simple, old-fashioned lots transformed into a surprisingly elastic omnibus of pandemic-era gathering.
It's not often that my travels take me to the Cedar Cliff area of Lower Allen Township, so I was surprised to learn that Joey's Chicken Shack …