Allenberry Playhouse, Open Stage and Gretna Theatre, which have more than a century of theatrical experience among them, plan on having live s…
Attendees will get the choice to either attend in person at the Carlisle Theatre at 3 p.m. Saturday, May 22 or watch the performance streaming…
Those who dine out often and are tired of the same old selections may want to give QuickChick Shawarma and Grill a try. The eatery, classified…
Author: Sherri and Tim Maret
After having to cancel both the May and September editions of the Gettysburg Bluegrass Festival in 2020, organizers announced the return of th…
"Those who are familiar with the old menu may be interested to learn that it has expanded beyond coffee-based drinks, baked goods, breakfast f…
Live shows are planned between now and June at long-shuttered venues such as Allenberry Playhouse and Gretna Theatre.
Right now, Natalie Dohman is perched on the cusp of an exciting new juncture with a once-in-a-lifetime opportunity to learn and create in Europe.
"I'm happy that Lizardi's has joined the Carlisle community to give us yet another cuisine option from which to choose and am more than deligh…
Malina will be joined by an impressive collection of musical friends including violinists Alexander Kerr and Peter Sirotin, violist Michael Is…
The annual juried membership show of the Art Association of Harrisburg traditionally celebrates the human form in all sizes, shapes and colors…
For 40 years, Gullifty's was a mainstay in the Cedar Cliff Mall in Lower Allen Township. Then came the short-lived Cliff's Tavern, which has n…
Diane Nilan is the latest author whose book is published by the Charles Bruce Foundation out of Carlisle.
The volunteers who run Oyster Mill Playhouse have found a creative (and they believe safe) solution to the problem of COVID-19, the devastatin…
Newville author Sherry Knowlton released her latest book, "Dead on the Delta," on Feb. 16.
The Central Pennsylvania Friends of Jazz will hold the first of three virtual spring concerts at 7:30 p.m. Thursday, March 11, when they prese…
Josie's manageable menu offers a selection of sandwiches like liverwurst, Weisswurst (veal and pork sausage), bratwurst and Leberkaese.
"Seventy-two artists, who could submit up to two works each, answered the call with 116 pieces this year. Their submissions occupy both floors…
The authentic boil and bake New York-style bagel shop makes bagels from scratch and deli sandwiches to order with Boar's Head products.
Fowler plays Americana-tinged originals that he says have the "energy of rock, lyricism of folk, the complexity of jazz, and the character of …

Giesswein Plastic Surgery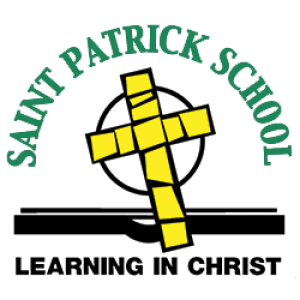 The eatery opened on Dec. 12 on the corner of West Main and Railroad streets in a former Subway restaurant during a time when a moratorium was…
Art is often called upon to hold a mirror up to society, reflecting the good as well as the bad in the world.
If you've traveled down Simpson Ferry Road from Lower Allen Township on the way to Shiremanstown, you may have missed a small strip mall tucke…
David Hemsley Caldwell has a long history at Totem Pole Playhouse, but now he is taking on what may prove to be his most challenging role yet …
The PA Preferred Culinary Connection at the 105th Pennsylvania Farm Show this year is nothing like it's been before.
Market Square Concerts, one of the few arts organizations in the region that continues to hold in-person events, will present a concert at 7:3…
If you're driving down Bridge Street in New Cumberland looking for Good Vibes Deli, you might overshoot it and be forced to backtrack.