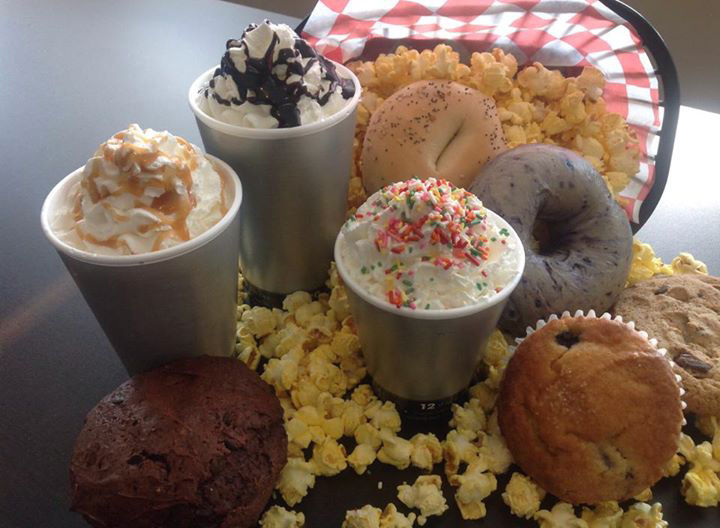 As the leaves turn, so does our attention toward flavors that signify the advent of fall.
Area businesses usually respond to the demand by offering autumn drink specialties to enjoy on-site, or grab to go. Pumpkin fans, in particular, are seldom disappointed this time of year when they hit the streets seeking their first latte. And although pumpkin is currently winning the fall popularity contest, other seasonal flavors are being offered by local businesses as we make the transition from the warm summer weather to the brisk temperatures of fall.
Juice & Grind, which opened last December, can be described as the new kid on the block. The Lemoyne coffeehouse/café is currently offering a variety of fall libations to pair with their baked goods, salads, sandwiches and wraps. Customers can choose from a selection of six different coffees, which rotate on a regular basis and often include hazelnut, toasted almond cream, Breakfast Blend and California Gold — a vanilla coffee with roasted nuts and a hint of tropical fruits.
This season's fall flavors include toasted marshmallow, pumpkin pie and peppermint patty and can be added to any coffee, including their most popular Espresso Blend, which is a rich, dark roast, according to catering and events manager Duane Bell.
"All our coffee is roasted by Lancaster County Coffee Roasters, a husband and wife team who are retired professors from Franklin & Marshall College," Bell said of the coffee that is a hit with customers.
Juices share equal billing with the popular coffee at the cozy establishment and healthy flavor combos are crafted fresh on-site. This month's trending fall favorite is the Fruity Mojo, which contains apple, sweet potato, pineapple, ginger and cayenne.
"It's a great metabolism booster," Bell said.
A neighborhood hub since 1994, Camp Hill's Cornerstone Coffeehouse is the "go-to" place where neighbors and friends meet to sip and socialize.
"Fall seems like it is starting so early with the weather getting a little chillier, so we have our fall menu ready. Our pumpkin spice lattes are always the most popular during this season, but the Colchester remains one of my personal favorites," said general manager Nicole Miller, referring to the latte containing Irish cream and maple syrup.
Jean Dougherty, a self-reported "regular," described her favorite drink called "The Salty Dog."
"It contains caramel flavoring with a hint of salt," the Susquehanna Township resident said. "I'm not a big fan of flavored coffees, but this is an exception. It makes for a nice drink on a chilly day."
Other popular fall specials include "Pretty Chai for a White Guy," which adds a sweet dimension to the classic chai by incorporating white chocolate chips into the mix. A rich Mexican mocha with dark chocolate sauce and cinnamon is also among the other fall specials that will warm your insides and tickle your taste buds.
Those who prefer to enjoy a leisurely drink in the privacy of their own home may want to plan ahead and visit One Good Woman. The shop, located on Market Street in Camp Hill, is currently celebrating its 18th year in business and offers an array of premium coffees, loose teas, drink mixes, gourmet goods and gift items.
It's no surprise that pumpkin spice coffee is the season's most popular coffee flavor, although apple crisp is also a customer favorite, according to owner Holly O'Connor.
Teas, too, sell well this time of year, with hot cinnamon spice and carrot cake rooibos ranking high in popularity for those seeking a low-calorie alternative to the popular dessert.
O'Connor also offers a variety of mixes, including Stonewall Kitchen's pumpkin spice latte mix, a bacon hot chocolate mix made by Redneck Café, a spicy Aztec mocha mix made by Lake Champlain and a Belgian white chocolate-flavored drink that pays homage to Penn State, turning blue when blended with hot water.
Slowing down long enough to enjoy the company of a friend over a fall beverage always works well in taking a bit of the chill out of the air, but plans should be made now. After all, winter will be here before we know it and fall favorites don't last all season round.