Just pick the golfers you think will finish 1st through 10th for each of the tournaments. You get points for the place in which your golfers f…
Just pick the 10 drivers you think will finish 1st through 10th for each race and your top 15 races count as your overall score. Win great pri…
"Raya and the Last Dragon" seems like it should be based on some ancient tale passed down through generations.
Stacker takes a look at the winner for Golden Globes' best drama from the year you were born. 
Day is the reason to see this -- not the glossy, almost miniseries-like production that director Lee Daniels has crafted.
Movie critic Bruce Miller says Andra Day almost seems like a sure Oscar winner for "The United States vs. Billie Holiday." But because directo…
"I Care a Lot" is incredibly good during its first 30 minutes or so. Then, it takes an abrupt left turn and becomes a film that doesn't quite …
With Oscar season nearing and several major sporting events on the horizon, here's a look at the best sports documentaries of all time, accord…
Bunny Wailer, a reggae luminary who was the last surviving member of the legendary group The Wailers, died Tuesday in his native Jamaica. He was 73.
Already, 2021 has seen the passing of several notable people in news, entertainment and sports. A look at those we've lost this year.
Award-winning singer Stevie Wonder told Oprah Winfrey in an interview he is moving to Ghana, citing the political turmoil in the United States.
Legendary singer Stevie Wonder has said in an interview with Oprah Winfrey that he is moving to Ghana. The 'I Just Called to Say I Love You' s…
The legendary electronic music duo Daft Punk have confirmed their break-up after a 28-year career. The duo announced the news in an 8-minute v…
French electronic music duo Daft Punk, known for such hits as "One More Time" and "Get Lucky," announced they're breaking up after 28 years.


Giesswein Plastic Surgery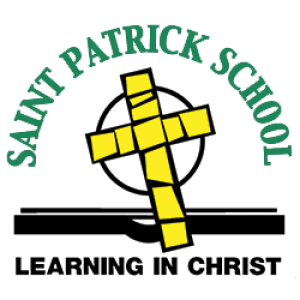 The four-episode limited series is based on JP Delaney's novel.
If, as actor Joel Kinnaman contends, you become a new person every 10 years, that bodes well for his character in "For All Mankind," a fiction…
While the first season took the designers to New York, Paris, and Tokyo, this time, they're in Los Angeles.
Find out how Craig Brewer brought a fairy tale filled with crude jokes to the streamer.
And don't miss the return of 'The Flash' on The CW.
Don't miss 'kid 90,' 'Solar Opposites,' 'Boss Level,' and more titles arriving this month.
Plus, PBS Masterpiece's 'Breathless' and whole bunch of favorite movies including 'E.T. the Extra-Terrestrial.'